I am not sure whether it is my age or this pandemic that has blurred weeks, months and even years. It doesn't feel like 12 years ago when the BMW X6 first came out and certainly the debates on how it looked don't feel like they happened that long ago. Whether you loved it or hated it, you were certainly talking about it. BMW has sold over 440,000 of them till now and almost every other competitor has a similar coupé-shaped SUV. Yeah, it is a little mind bending to believe, but BMW carved a niche out for everyone with the X6. Considering that the new X6 shares a lot with its sibling, the new X5, I guess it is the design which works in the former's favour. Yeah, even I read the last sentence twice after I wrote it.
Most of my conversations around the first-generation X6 have been about two things – how unsightly it looked and the lovely V8 it had. Looking at the X6 then, one felt like there were two teams of designers, one working on a coupé and the other on an SUV. Midway, they got bored and the X6 was born. But the engineers did not get bored and you got a car (or an SUV, your call) which performed like a BMW should. With the latest X6, the designers were not bored at all; if anything, they tried to make up for the last two times.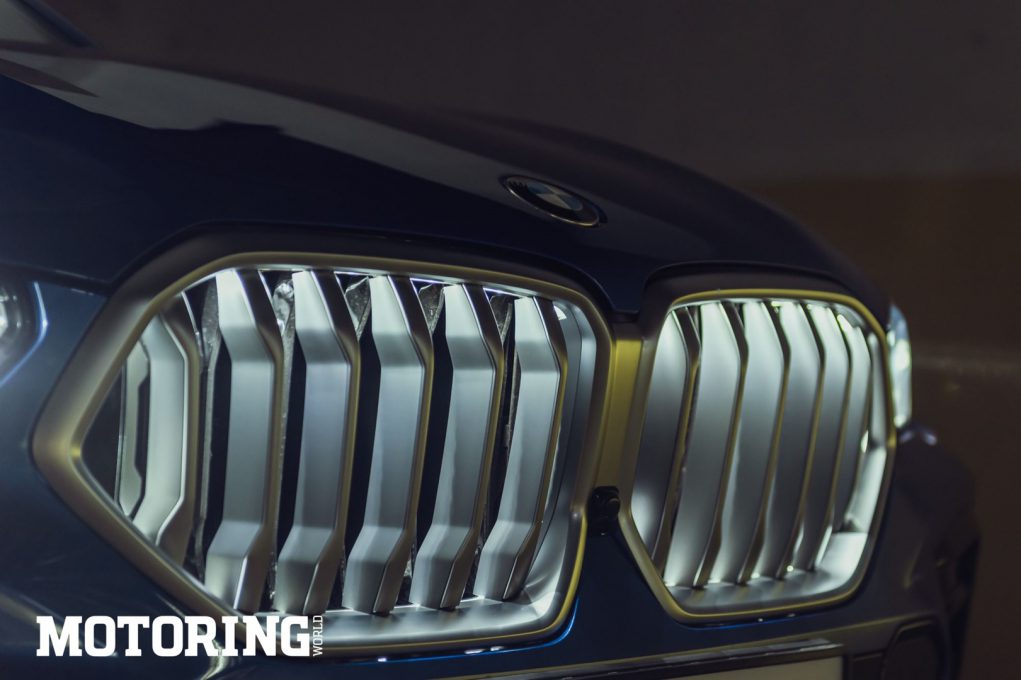 The 2020 X6 is longer, lower, and wider than before, with a sharper nose and a larger, bolder kidney grille that is as in your face as it can be. As if that weren't enough, the grille lights up, too, but thankfully it's an optional extra. I have been on the side which isn't happy with BMW's ever-increasing grille sizes, but I admit it does look good on the X6. Maybe it's because there are other elements on the X6 which take the attention away from the grille. The X6 doesn't deviate from its original formula, but now the sharper body lines give it a more futuristic look, I think, especially at the rear. From certain angles, it does remind you of the X4, where the familial design language is more visible.
As expected, on the inside the X6 looks and feels like most other new BMWs. We all know what that means — luxurious and high-quality materials all around, with the latest tech on offer. The X6 gets two large 12.3-inch digital displays which dominate the dashboard, while the rest of the switchgear is well laid out and everything is where it should be. If buttons are passé for you, the X6 gets BMW's gesture controls to enable you to control certain functions like volume, but I feel that party trick is old now. The latest version of BMW's iDrive system is loaded on the center screen, and it's quite good even though it still has menus and options tucked away in various corners. I guess you get used to it with time.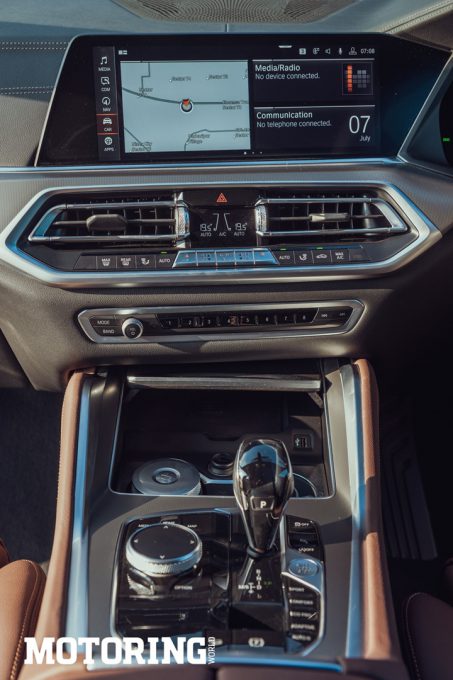 India gets the new X6 in two trim levels, xLine and M Sport. The M Sport variant you see here gets gloss-back bits, with the front apron, side skirts and wheel-arch trims finished in body colour along with a host of M stuff like the M Sport brakes with blue calipers, adaptive M suspension, an M Sport exhaust system with M Sport-specific tailpipes, illuminated M door sills, an M leather steering wheel, a rear apron with a diffuser insert, and M-specific pedals. As you can see, you will never forget which variant you are in/near.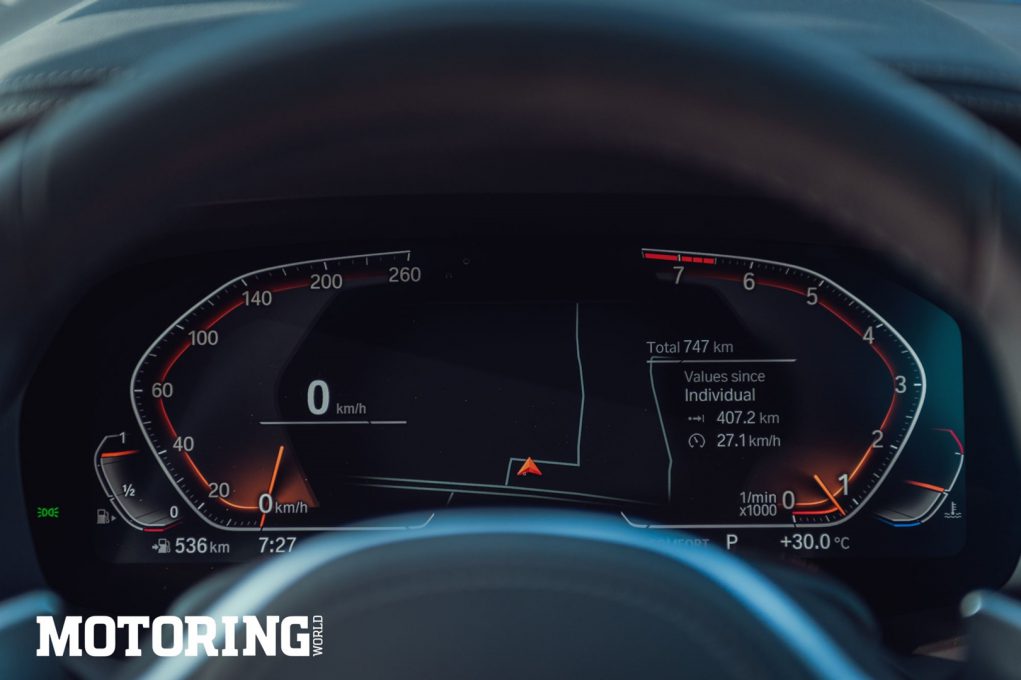 Both variants are loaded, though, with features like laser LED headlights with LED DRLs, panoramic sunroof, full-leather upholstery, ambient lighting, heads-up display, and a tyre pressure monitoring system. Safety gets the priority it is due as well, with eight airbags, ABS with EBD, traction control, electronic stability control, and front/rear parking sensors. The back seat is comfortable for two adults, even if the ride is a bit stiff. However, its leg-room and head-room are not as bad as one would assume after looking at the roofline. I am almost 6 feet tall, and I had a little head-room to spare. But the major point of interest is up front.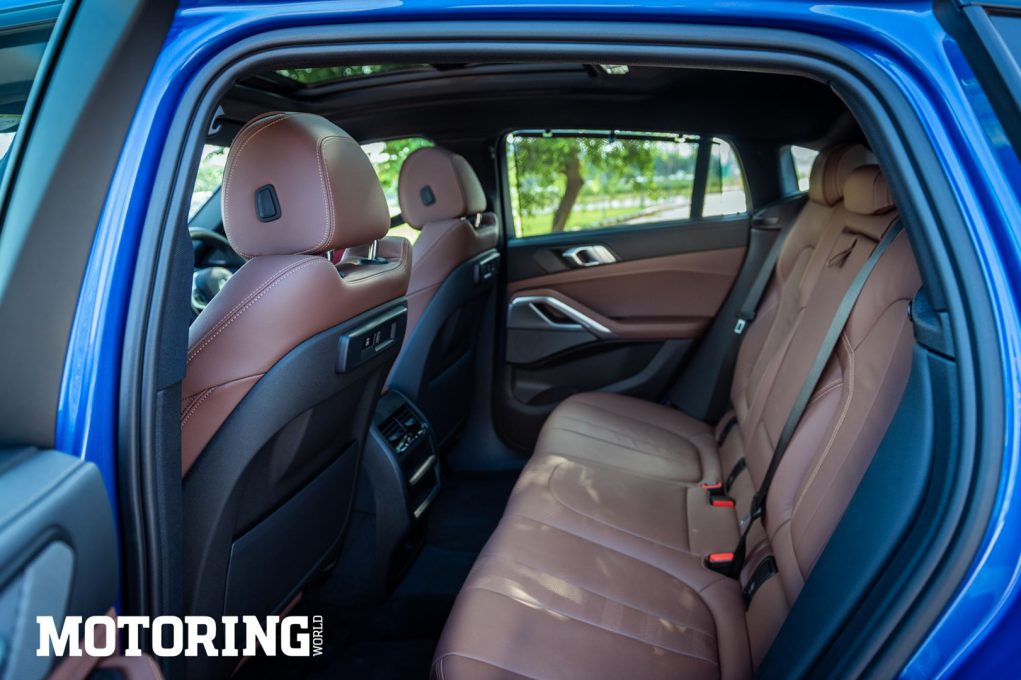 Under the new hood lies BMW's answer to all those who criticised how the X6 looked. Well, that has changed, too, and the X6 is available in India only with a 3.0-litre inline-six-cylinder petrol engine which makes 335 bhp and 45.88 kgm. It may not sound like a lot for a car like this, but it is actually quite nice to drive. The car does not feel as heavy as it is, is decently agile, and a lot sharper than the previous generations. Despite the weight, body roll is under control, though let's be clear, at no point do you forget that you're in an SUV. The lower ride height, lower centre of gravity and an accurate steering make the new X6 feel lighter than it is.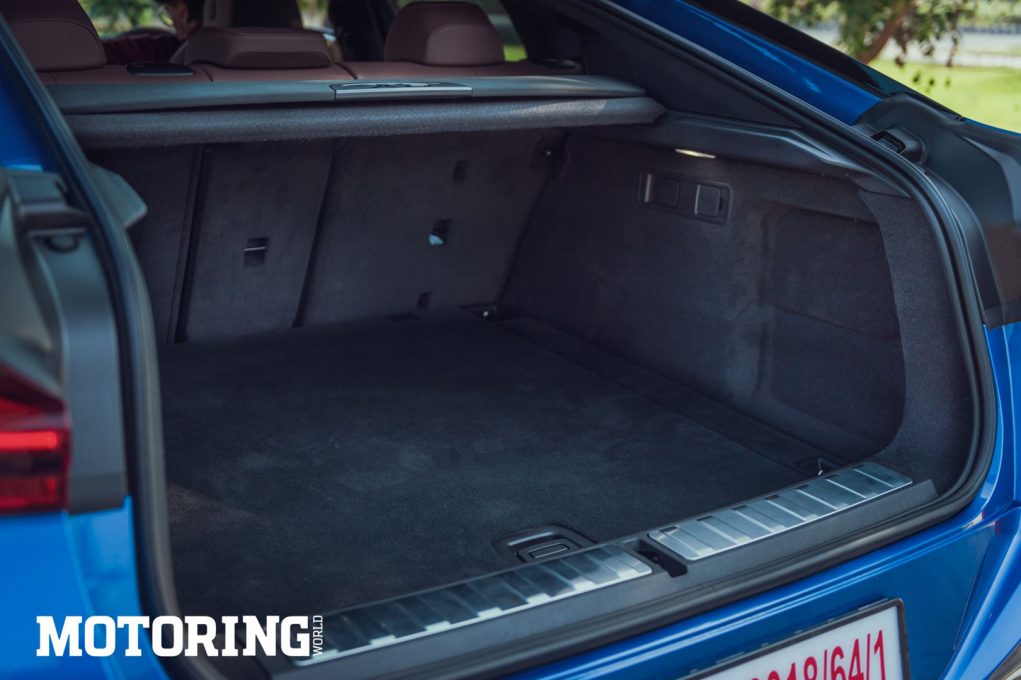 At an ex-showroom price of Rs 95 lakh, the X6 is priced well for what it offers — luxury, technology and performance which one expects in a BMW. The glitch, I see, is that the X6 is not the only BMW to offer all these things; you don't have to necessarily buy the X6 to enjoy this engine or the features, you could buy the X5 and be equally happy. Unless, that is, you want a car that stands out and you value style over mere substance. In that case, the X6 is quite an easy choice to make.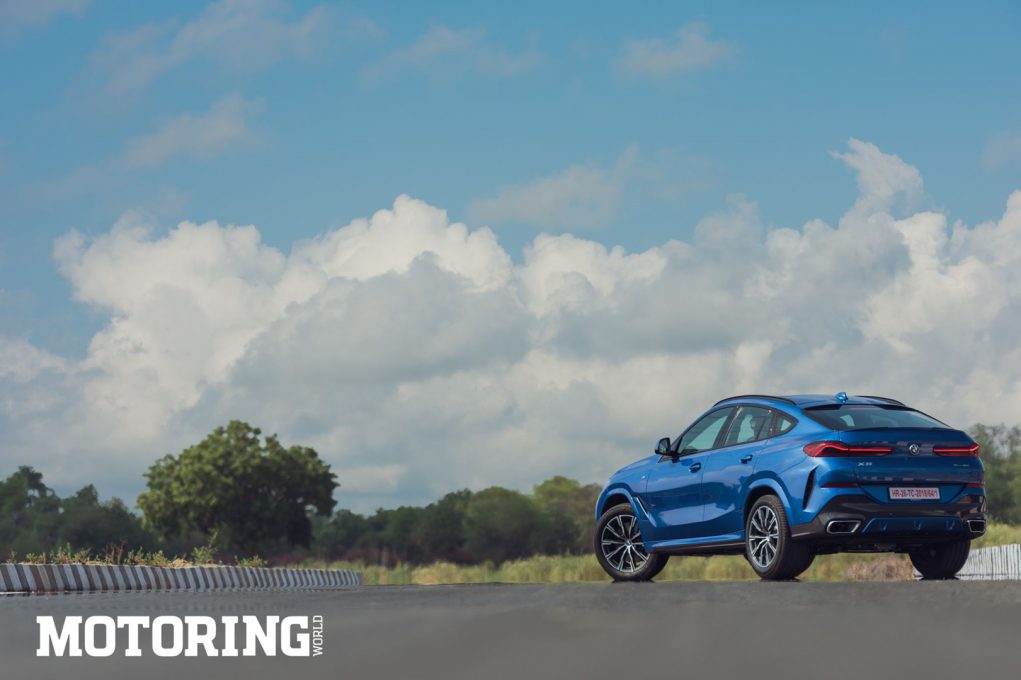 AUTODATA
BMW X6 xDrive 40i M Sport
POWERTRAIN
Displacement: 2998cc, in-line six, Petrol
Max power: 335 bhp@5500-6500 rpm
Max torque: 45.8 kgm@1500-5200 rpm
Transmission: 8-speed, AT
TYRES
F/R: 275/45 R20 / 305/40 R20
DIMENSIONS
L/W/H (mm): 4935 / 2004 / 1696
Wheelbase: 2975 mm
Ground clearance: 216 mm
Kerb Weight: 2,310 kgs
Fuel capacity: 83 litres
PRICE: Rs 95 lakh (ex-showroom, Delhi)