Back in 2012, the Duster had single-handedly catapulted Renault's sales figures in the Indian market to another level, and with good reason – it was an excellent product at a great price. Renault's compact SUV is still popular, but it's the competition that's now at another level, and the firm is eager to regain the enthusiast's attention with the Duster's new turbo petrol engine.
I wasted no time in getting behind the wheel and put the new 1.3-litre engine to the test. In the first couple of runs, it felt adequately quick, and I really couldn't discern when the turbo was kicking in, because everything was happening in a flurry of motion. Right from the get-go, the power builds up, like Gautam Gambhir's 2011 World Cup Final innings. It revs its way all the way up to 5,500 rpm in a linear fashion and steamrolls ahead. Also, the gear shifts from the CVT gearbox were surprisingly smooth, and there was little rubber band effect on display.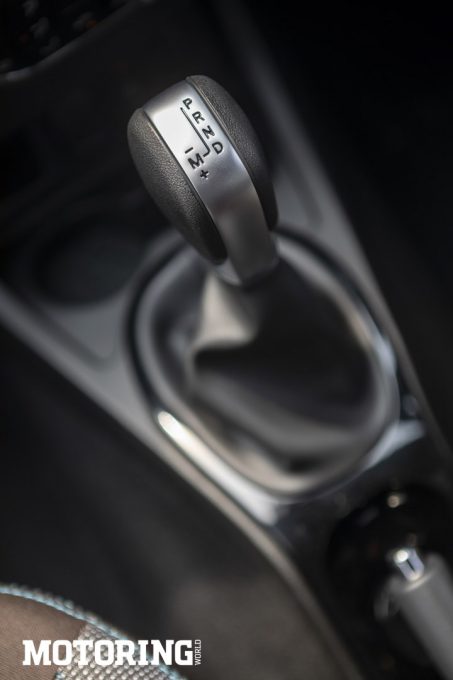 Thus far, I had only done a few short runs in full automatic mode, but an interesting section of bends tempted me to take matters into my own hands – and this is when the Duster became far more engaging than I expected. In manual mode, the engine holds on to the higher revs, extracting all its power as it exits a corner. Around the bends, however, I could feel a hint of body roll, but I wasn't complaining, because I was having rather a lot of fun. At higher speeds, the steering does weigh up, but on bad patches, there's a weird judder that could put you off. Be it smooth highways or Mumbai's potholed filled monsoon roads, the Duster went through everything without me ending up at an orthopaedic clinic.
The Duster Turbo petrol does come with a bare basic features list. In fact, some features are directly from the Kwid, like the easy-to-use standard touchscreen infotainment system. Of course, the interior is far better than the Kwid, but it is no match to what the competition in its segment offers. I really like the red accents on its exterior, and thankfully there are no fancy decals. These accents can be spotted on its grille, on the roof rails, on the wheel caps of the newly designed alloys and on the Duster badge at the back. There's a lovely Caspian Blue paint scheme on offer now, which looks really cool on the Duster (and I think it'd stand out on the Triber, too).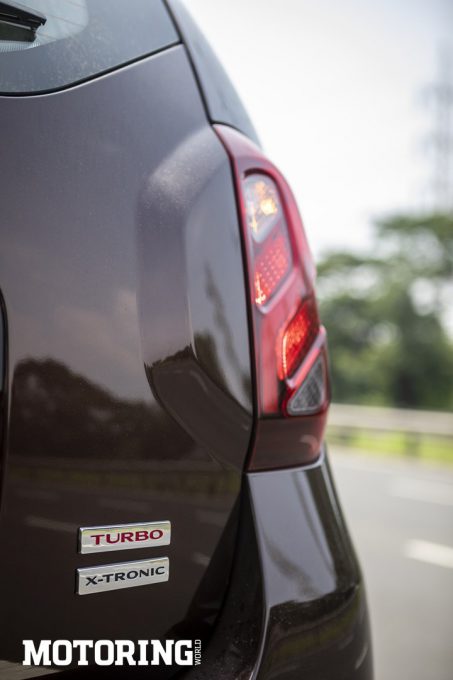 One thing's for sure – the Duster Turbo petrol isn't for everyone, so if you're looking for lots of features at a low price, look elsewhere. It will, however, connect with those who are ready to compromise on a few extras for an uncompromised ride and driving experience – which it provides in abundance.
AUTODATA
Renault Duster Turbo Petrol
POWERTRAIN
Displacement: 1330cc, I-4, turbo-petrol
Max power: 154 bhp@5500 rpm
Max torque: 25.90 kgm@1600 rpm
Transmission: 7-speed, CVT auto
TYRES
F/R: 215/60 R17
DIMENSIONS
L/W/H (mm): 4360/1822/1695
Wheelbase: 2673 mm
Fuel capacity: 50 litres
PRICE: Rs 13.59 lakh (ex-showroom, India)