Photographs by Kaizad Adil Darukhanawala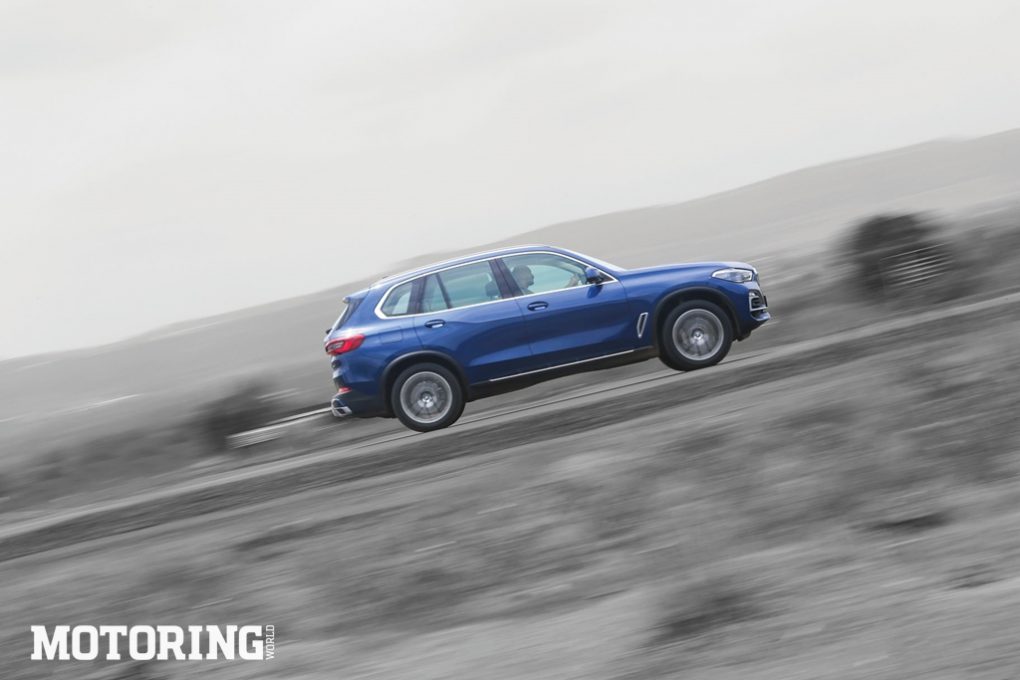 When the new X5 initially rolled up in my driveway, my first instinct was to run up to the BMW rep who was driving it and tell him that he'd brought the wrong car over. From afar, it seemed way smaller than what an X5 should ideally be, and I'd been looking forward to this day for far too long to let it be taken away thanks to a clerical error. As it turned out, though, BMW wasn't at fault, obviously, and my eyes were just failing me.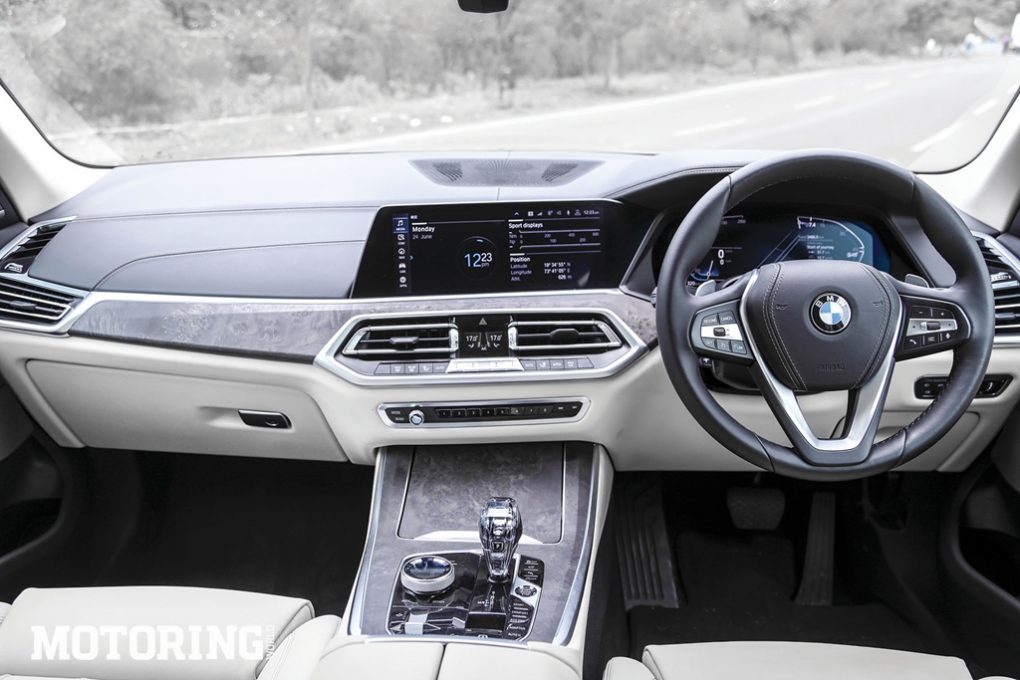 You see, despite being longer, taller and substantially wider than the outgoing X5 (not to mention the fact that it now sports that enormous grille), BMW's managed to make the new 'G05' X5 look, well, diminutive. It's not small by any means, but you expect more heft for what is essentially BMW's big-daddy SUV in its current lineup in India. This can be attributed to the sharper lines, tighter skinning and some exaggerated details found all over its body. I particularly loved those new headlamps that now have BMW's signature electric-blue tinge and that brilliant Laserlight high beam system that does a wonderful job of throwing light way into the distance at night. Swing around to the back and you'll notice that there are new tail-lamps, too, which aren't instantly attractive, but they grow on you, nonetheless. If you're still not convinced about just how big the new X5 actually is, though, you should have a look at the wheels. They look perfectly adequate in the wheel well, but a closer look will tell you they're 20-inchers! You even have the option of taking it up all the way to 22s, which is, quite frankly, a bit obscene.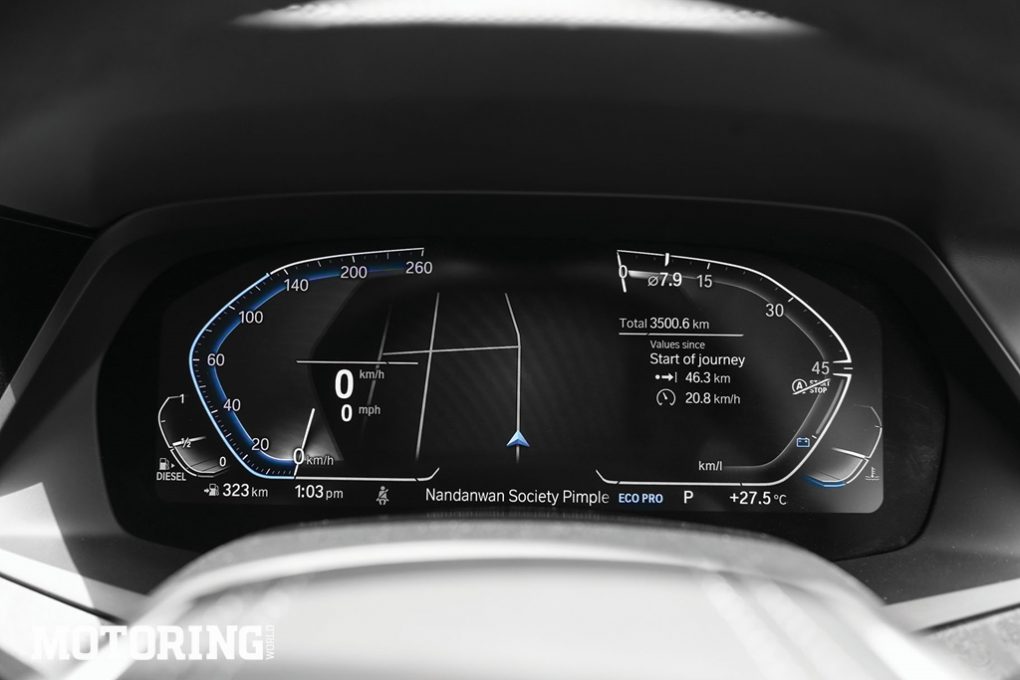 Think the car's riding too high? Not to worry. Thanks to the X5's two-axle air suspension, you can raise or lower the ride height to a stupid degree at the flick of a switch. Mighty impressive, this thing. Perhaps even more interesting is the X5's interior, though. As someone who's loved the current lot of BMWs and their minimalistic take on the interior designs, I was a bit eager to know what BMW had managed this time around. First things first: this thing is huge. You get two full rows with a tremendous amount of space. The second row, especially, feels ridiculously roomy. This is thanks to the 42mm increase in wheelbase over the previous-gen X5. And if it's just the two of you for the weekend trip, then you can free some additional luggage space by flipping the rear seats down and bumping boot space up to 1860 litres. There's even a really cool motorised luggage cover that whirs out from its deployed position to under the floor when not needed. The tail gate is split, too, to add to the convenience and cool quotient. I'm really liking this new X5 so far. The cabin itself is a work of art. Whereas previous gens were predominantly minimalistic, this one's kept that quality and just made it a load more premium. There's thick bars of dull, unvarnished wood veneer on the dashboard, central console and doors, and the overall feel is extremely plush.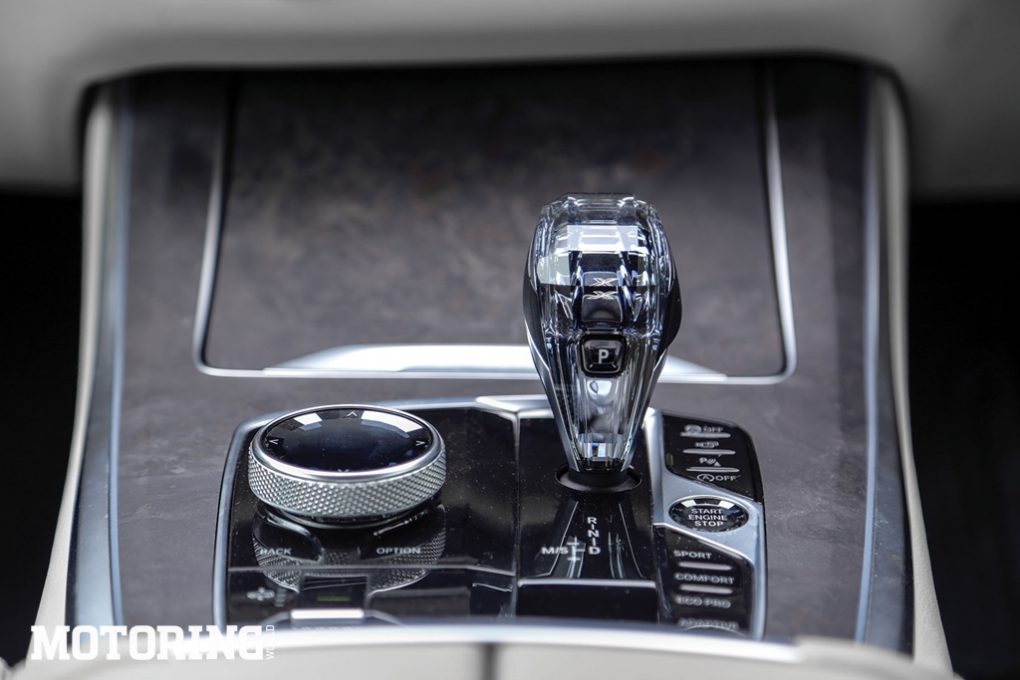 What I felt wasn't exactly right up there was the feel of the buttons on the centre console. Getting them to click while on the move is an exercise that will require more concentration than it should, and anything that takes your eyes off the road for that long is never a good thing. Speaking of which, the cut-glass effect on the gearlever is a bit of an odd inclusion. Sure, it looks pretty cool at night, but this is the first time in my life that I've been blinded temporarily while driving by a gearlever. I'm not sure if it was the position of my seat or just a freak occurrence, but that was all it took for me to not quite like the way BMW designed it. A lot has also been made of the new digital instrument cluster, and I, for one, absolutely love it. If I had to nitpick, it would be that the fonts aren't too visible on the move, but over time I saw myself getting pretty used to it. The super-detailed map in the centre is a big plus, and is great to use. And aside from that, the massive 12.3-inch touchscreen in the middle is an absolute delight to use and behold. You can also operate everything via the traditional click wheel, touch pad, voice commands and even gesture control. BMW went a bit gung-ho with the readouts, so you get stuff like real-time power and torque usage, G-force, pitch and yaw angle, and plenty other off-road parameters. Overall, pretty neat.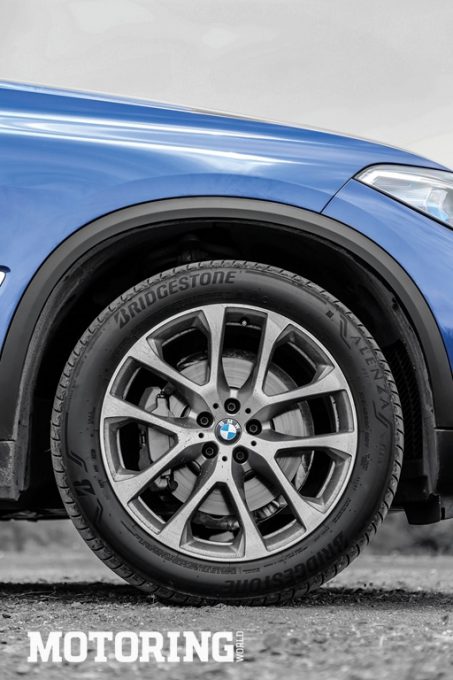 The best bit about the X5, though, at least the one I was driving, was the straight-six diesel and the 8-speed ZF gearbox. There's also a straight-six petrol, but I haven't driven that yet, so let's stick to this one. The engine is super smooth, as you'd expect, and makes 261 bhp and 63.2 kgm. Now, on the one hand, if you've read up about the car beforehand, you'll know that this X5 is bigger in every sense compared to the previous one, and consequently a little heavier, too. It wouldn't be out of reasonable expectations to think that it would be a bit of a slouch. And yet, it's far from it. It's bloody quick is what it is, and I love it for it. It can crack 0-100 kph in about 6.5 seconds, and if you think about it, that's brutally fast for something this big and especially something that hasn't been tinkered about by the M division. It even manages to take corners really well, and this can primarily be attributed to the two-axle air suspension (previously only available on the rear axle), and as a result the ride over bumps is exceptional, too.
Everything about this car's performance screams exceptional, in fact, with the sole exception of the steering. Something went wrong here. It just doesn't inspire the sort of confidence it should at high speeds, and that's a bit of a pity, because the rest of the package is constantly urging you to press on. It almost feels too good to be true right upto that point. Nevertheless, I wouldn't deem it a deal-breaker in any sense. The X5 is still ridiculously potent, and very few cars will be able to match up to its brilliance, in my mind. For what you're paying, it may not make too much sense, especially considering there are other models within the BMW family that have seriously upped the game. Still, what you're getting is a remarkably spacious, luxurious and capable five-seat SUV that will get you noticed. Definitely worth a look, and then some.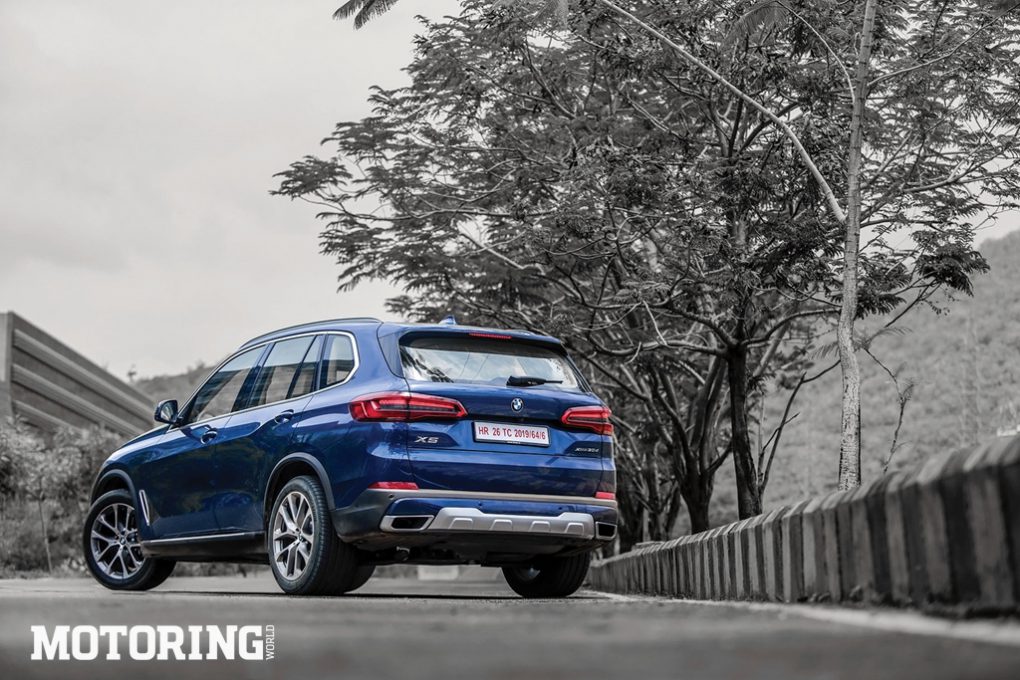 AUTODATA
BMW X5 xLine
POWERTRAIN
Displacement: 2993cc, straight-six, turbodiesel
Max power: 261 bhp@4000 rpm
Max torque: 63.2 kgm@1500-2500 rpm
Transmission: 8-speed, auto
TYRES
F/R: 275/45 R20 / 305/40 R20
DIMENSIONS
L/W/H (mm): 4922/2004/1745
Wheelbase: 2975 mm
Ground clearance: 185-205 mm
Kerb weight: 2186 kg
Fuel Tank: 75 litres
PRICE: Rs 25.30 lakh (ex-showroom)