Among the many excellent cars I was sad to say goodbye to after BS6 norms kicked in, the Skoda Kodiaq was right up there. Thankfully, Skoda's flagship SUV is back after a near-two-year hiatus, and it's got more than a handful of changes, the most important of which is under the bonnet. Gone is the decently punchy 2.0 TDI engine, and in comes the now ubiquitous 2.0 TSI engine. You do see this engine in a variety of Volkswagen Group cars — from Skoda's Octavia and Superb to the Volkswagen Tiguan and Audi Q2 — but that takes nothing away from just how good it is.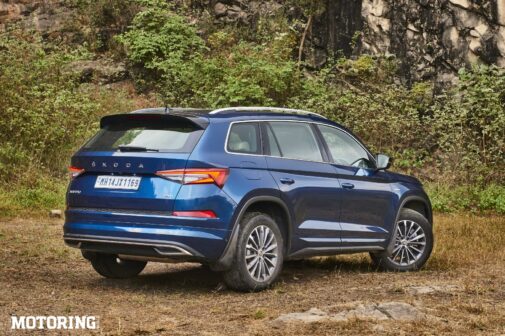 Refinement is absolutely top-notch, as there's barely a murmur at idle, though the level of sound-deadening is also quite high. Perhaps the best bit about this 1984cc four-cylinder turbo-petrol engine is that it plays the beast and the gentle giant with equal poise. There's an even, and firm, shove from about 1500 rpm onwards, which doesn't stop until the redline. The sound from the exhaust matches the surge in motion, so much so that you may find yourself pushing the car harder than necessary. And that's Kodiaq moment number one.
The seven-speed dual-clutch auto gearbox gels beautifully with the engine, becoming snappier in Sport mode, especially when the paddle shifters are used. It's rare to find an SUV this large, and in this price bracket, that can be considered quick — Skoda claims a 0-100 kph time of 7.8 seconds. In light of the near-1.8-tonne kerb weight, that's particularly good, though you will need to engage launch control to achieve that. You can feel power being sent to the rear wheels when required, but it's only if you're seriously paying attention, which wouldn't be wise at the speeds you'll be doing by that point.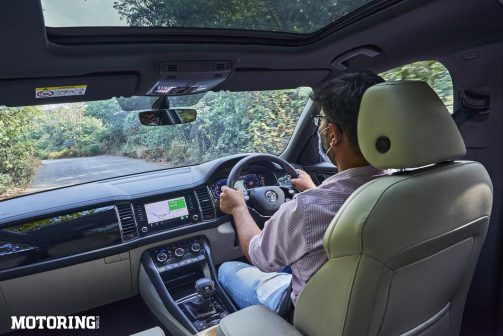 Slowing down from triple digit speeds is also accomplished quickly, but you'll definitely be aware that the Kodiaq is a massive thing trying its best to shed momentum. It's not that the suspension has a lot of give, or that the chassis feels bendy in any way. In fact, Skoda has added what it calls DCC, or Dynamic Chassis Control, which isn't as geeky as it sounds. It's a system that adjusts the dampers depending on the drive mode, and it works without a hitch. The suspension does stiffen up nicely in Sport mode, but the sheer bulk of the Kodiaq means you won't be chucking it around corners too enthusiastically.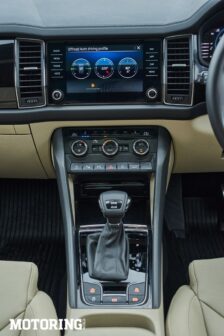 The DCC works best in Comfort mode, providing a well-cushioned ride, regardless of the speed. It smooths out the sharp cracks and large bumps found on most city roads, and absolutely smothers road undulations on the highway, making it a fantastic cruiser. What also helps its ability to munch miles — to a certain degree — is the coast function, which did manage to eke out a little more from each litre of fuel. The seamless engine auto start-stop system may also help bring the mileage conscious some peace of mind; after all, this is a large petrol-powered SUV.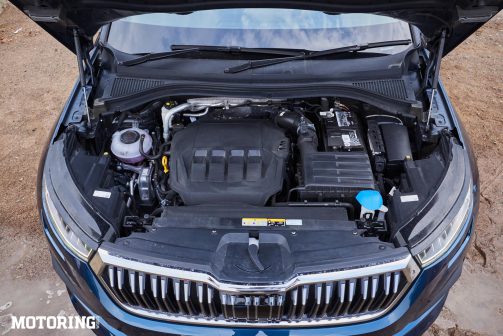 If you find yourself in a situation that requires the Kodiaq to take on some off-road terrain, don't bet on it doing as well as some of its ladder-frame-based rivals. There is a dedicated off-road mode, and the ground clearance is decent, though I wouldn't have it go over anything more than a beginner's level trail. Plus, it would be a shame to tarnish that lovely blue shade the Kodiaq comes in. This fully-loaded Laurin & Klement is also available in white, grey, and black.
The Kodiaq has always been a big, imposing SUV, and the facelift has only accentuated that look. The slimmer headlights make the front seem even bigger, and the new LED DRLs do appear to be dazzling eyelashes in the dark. Another nice touch are the dynamic turn indicators integrated into the sharper LED tail-lights. The new 18-inch dual-tone alloy wheels look smart, too.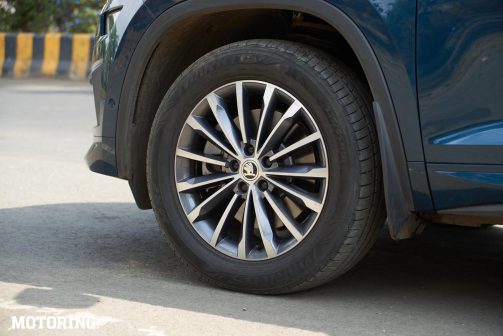 Like on the outside, the changes in the cabin are subtle. The new two-spoke Skoda steering wheel suits the bright cabin, more than in the Octavia or the Kushaq. You could spend an hour or so playing with the number of options on the clear 'Virtual Cockpit' digital instrument cluster, and the updated 8.0-inch infotainment unit with in-built navigation and wireless Android Auto and Apple Carplay is easy to use and slick besides.
Other than the last row — which is best for children, or folded away to make massive amounts of luggage space — the sense of space and the level of comfort provided by this three-row SUV is another Kodiaq moment. Now, the front seats even get ventilation and heating, and audiophiles will like the new 12-speaker CANTON audio system.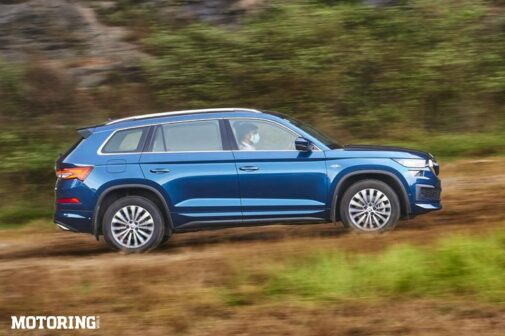 For those interested in getting one, well, you're clean out of luck; the first batch of 1200 that was assembled in India has been sold out. It seems like the high Rs 34.99–37.49 lakh (ex-showroom, India) price tag didn't deter customers at all. Skoda has confirmed there will be another batch on its way, and I'm hoping it'll come soon. I can't wait to go road-tripping in one. That'll be the final Kodiaq moment.
AUTODATA
Skoda Kodiaq 2.0 TSI Laurin & Klement
POWERTRAIN
Displacement:
Max Power:
Max Torque:
Transmission:
1984cc, I4, turbo-petrol
188 bhp@4200-6000 rpm
32.63 kgm@1500-4100 rpm
7AT
DIMENSIONS
L/W/H (mm):
Wheelbase:
Ground Clearance:
Kerb Weight:
Fuel Capacity:
4699/1882/1685
2791 mm
140 mm
1793 kg
58 litres
PRICE
Rs 38.49 lakh (ex-showroom, India)