Photographs by Vishnu G. Haarinath
The rationale of conservatism, it seems, doesn't quite exist in Tata's upper management; a point that's amply proven by the Tata Harrier. Not only is it a big deal for Tata, but going by the experience I had driving it, it should be a very big deal to you, too, dear reader.
I wrote what I did at the start for a reason. Remember the H5X concept that was showcased at the Delhi Auto Expo earlier this year? Back then, Tata was at pains to insist that the production version of the concept wouldn't be too far from what was rotating under the glitzy lights on that show floor. Sounds familiar? Every manufacturer's dropped that bit of spiel at some point or the other. In this case, however, Tata's damn near pulled it off and followed through on its word.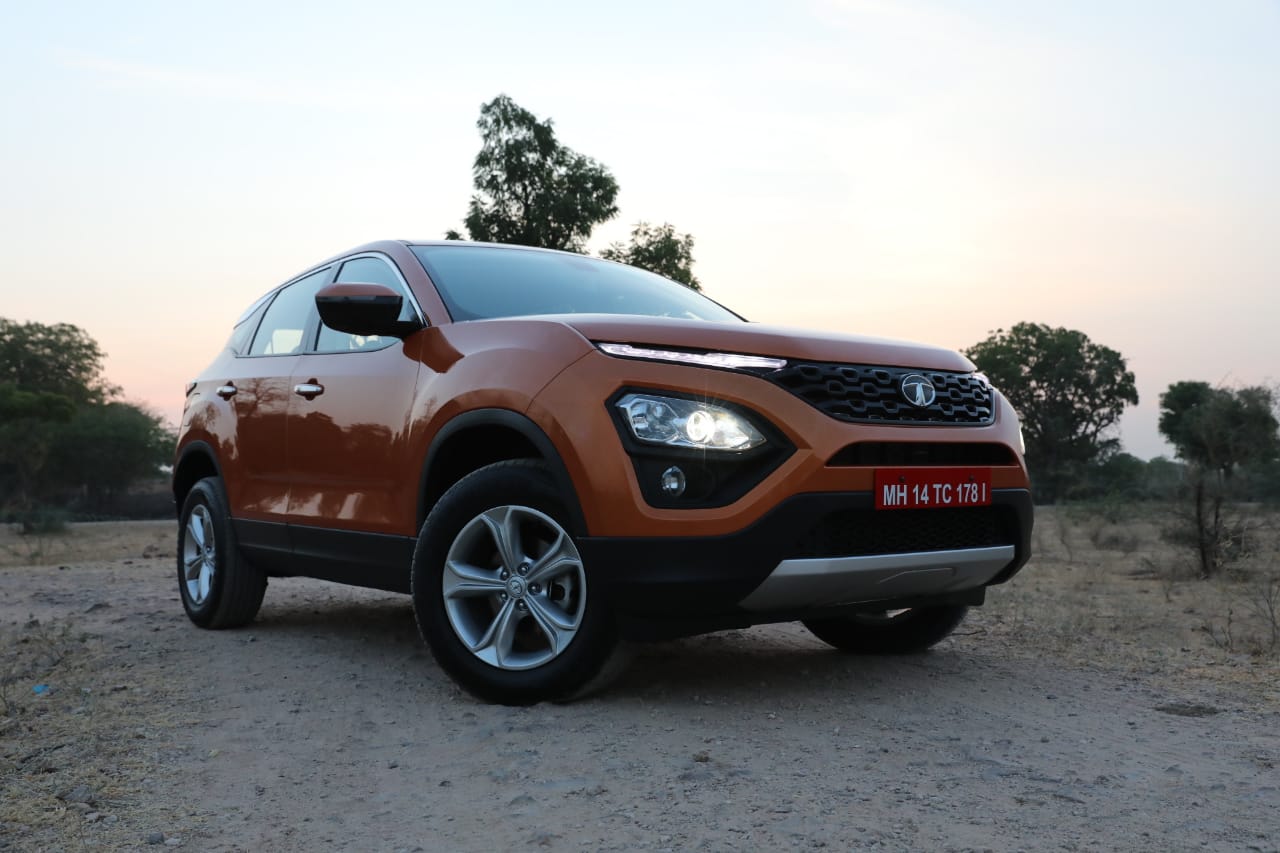 I'll start from the top. The Harrier, if you haven't figured already, is an SUV. A butch, imposing, five-seat SUV that'll be a treat to look at on the road. The giant grille, the slim DRLs, the HID projectors right below, the chunky five-spoke alloys, and that truly good-looking rear — it all comes together rather well, doesn't it?The really impressive bit is that Tata's finally been knocking on its own doors and borrowing bits and bobs from Jaguar Land Rover. It's based on the Land Rover D8 architecture, and this monocoque gives it a huge advantage on the move. Not just a pretty face, then.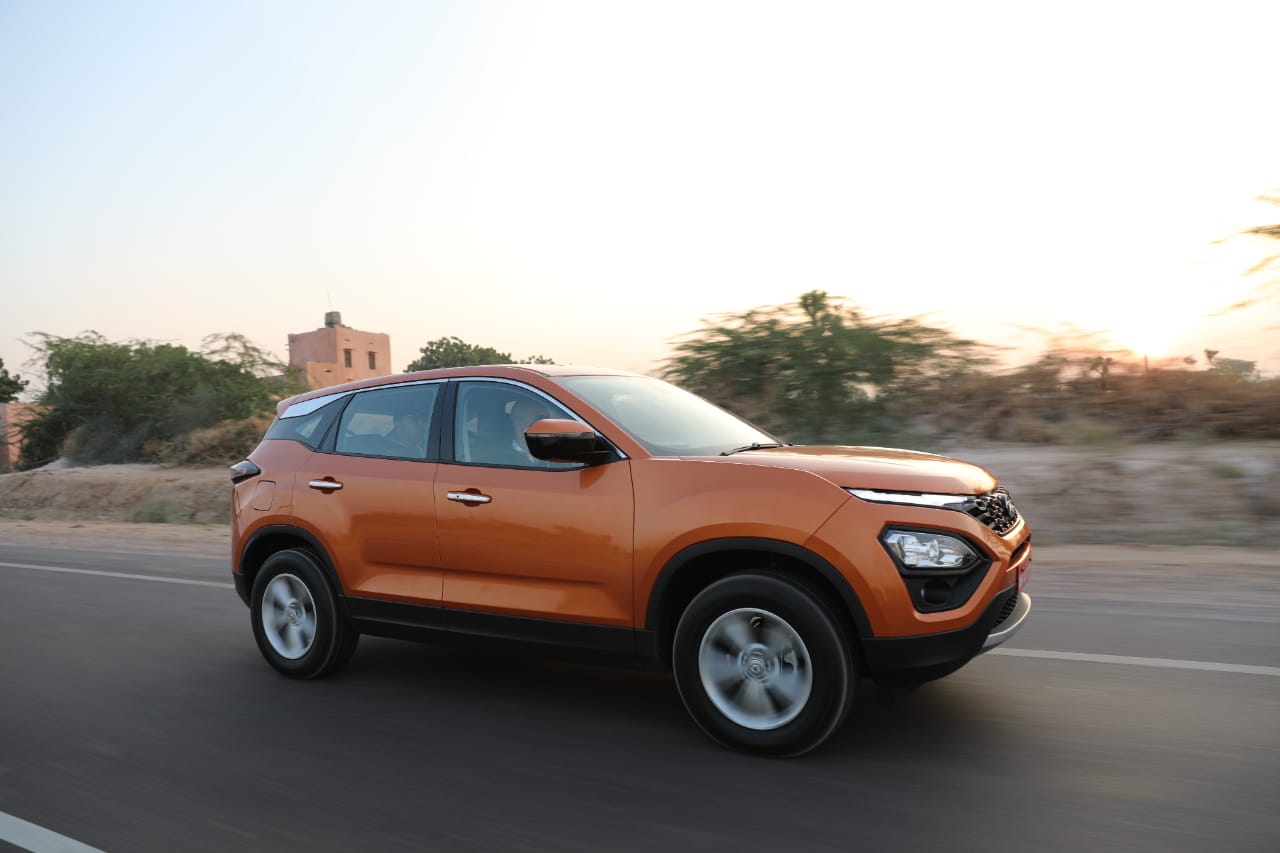 I'd love to tell you, at this point, that this means the Harrier does the off-roading bit really, extraordinarily well, and it probably does for all I know. It's just that I have no way of verifying that because our media drive didn't quite allow us too much time to test that out. What I can tell you is that the Harrier rides unbelievably well. There was absolutely no stretch of bad road (and we hit plenty on our route) that it didn't dismiss with stupid ease. Credit for this goes to the front suspension that's been carried over from the D8 and the rear twist blade that's been designed by Lotus Engineering. Tata's not held back, and it's such a delight to write that sentence.
Now, it must be pointed out that the Harrier, when it's launched, will only be sold in a front-wheel drive format. No all-wheel drive and no auto gearbox option, even.  This did seem a bit odd at first, but the financial implications made Tata hold back. It's not ruling the possibility of including those two aspects in the future, but initially, you'll only have your Harriers driven by the front wheels.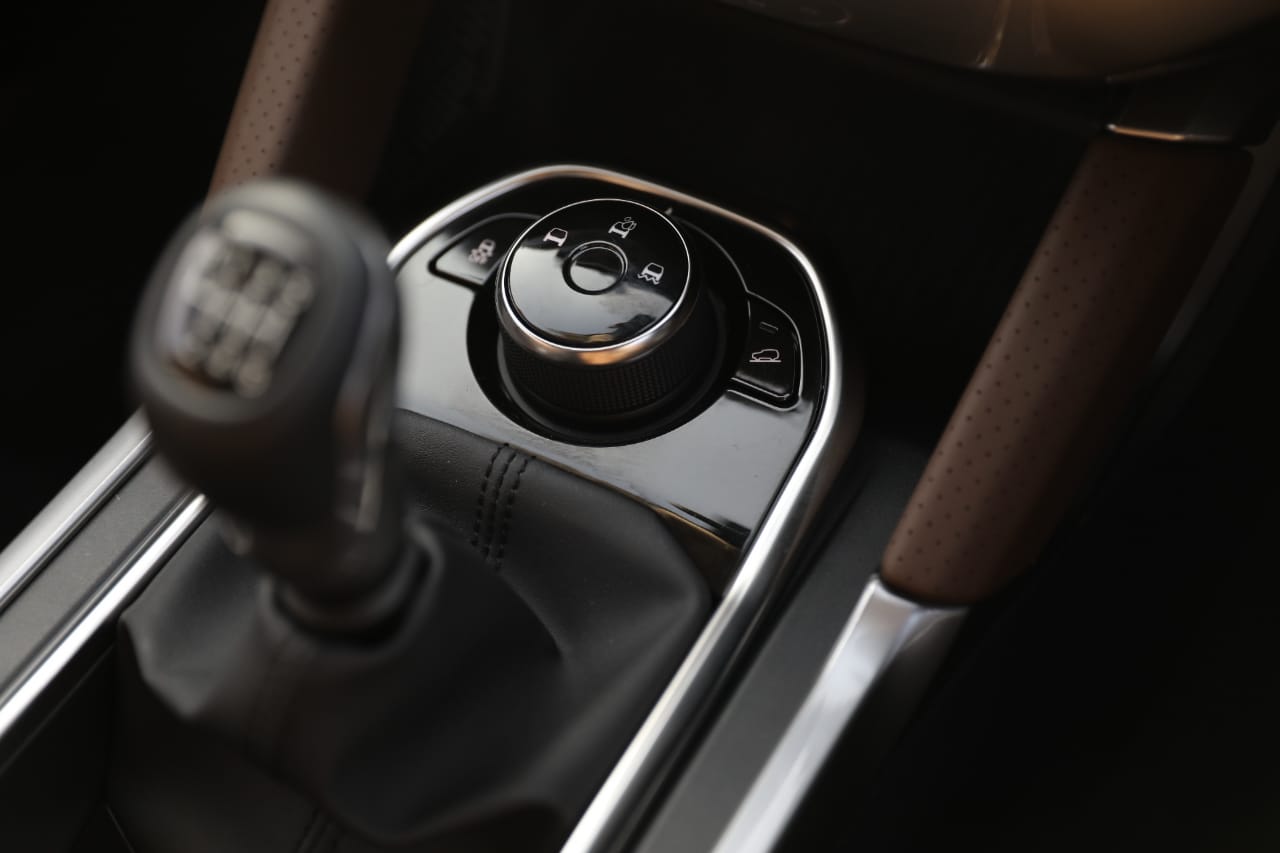 What's encouraging to know, however, is that it has a LR-esque ESP Terrain Response System that allows you to switch between Normal, Rough and Wet conditions, so it's not complete bad news. There are also three drive modes (Eco, City and Sport), and I must say that I'm genuinely impressed by them. There's a noticeable difference in all three to the engine response. That, however, is the extent to the alterations. It doesn't affect steering weight and accelerator pedal sensitivity. For everyday runabouts, Eco isn't all that bad, but I preferred sticking to Sport for the most part. Just helped keeping things on the boil is all.
Right. The interiors. Now, I wish Tata carried the enthusiasm it had for the exterior when it was sketching the cabin. It's not a bad place at all; it's quite nice, in fact. It's just that it doesn't match the brazenness of its facade. Bang in the centre is a large, 8.8-inch touchscreen for all the infotainment, there's a nine-speaker JBL sound system, Android Auto and Apple CarPlay connectivity (the latter wasn't on our test car, but we've been assured it's in the works), a very nice looking instrument cluster that's part analogue and part 7-inch TFT, and big, chunky steering wheel right in front of you.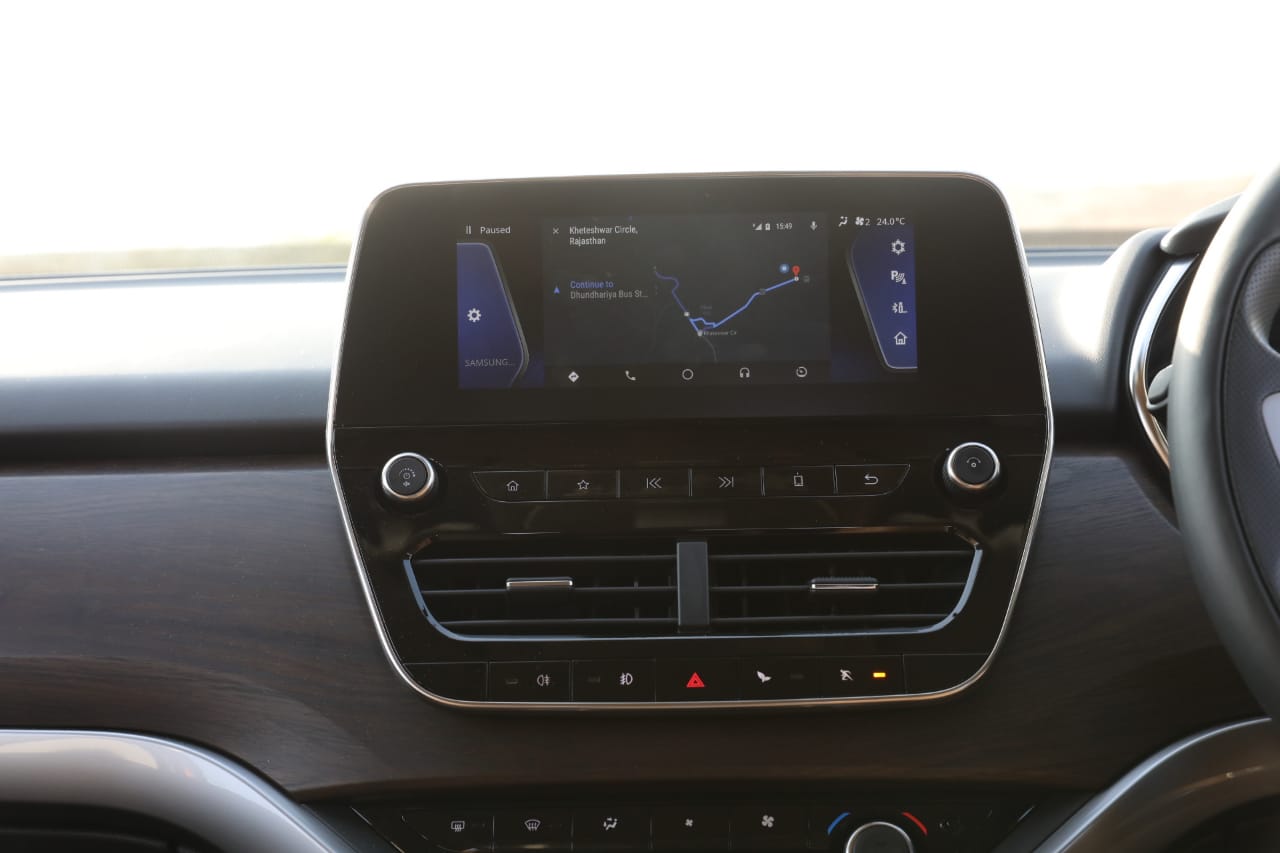 Now, it all looks and feels fine, but my main complaint is that while there's a lot of space, it just feels too dull. Throw in a few colours to make it feel more airy maybe, Tata? The seats, too, while they're big, they're not exactly comfortable for long distances. My back and thighs were thankful for the relief after I stopped and got a bit of fresh air after roughly an hour and a half of driving.
The second row, though, is well done. Enough space for three and the legroom and headroom is outstanding. As for the back, the boot space is adequate at 425 litres (that swells to 810 litres with the seats folded. Handy!). The spare, if and when you need it, is a space-saver and is located outside and under the car instead of eating up boot space. Good call. Prefer it that way, anyway.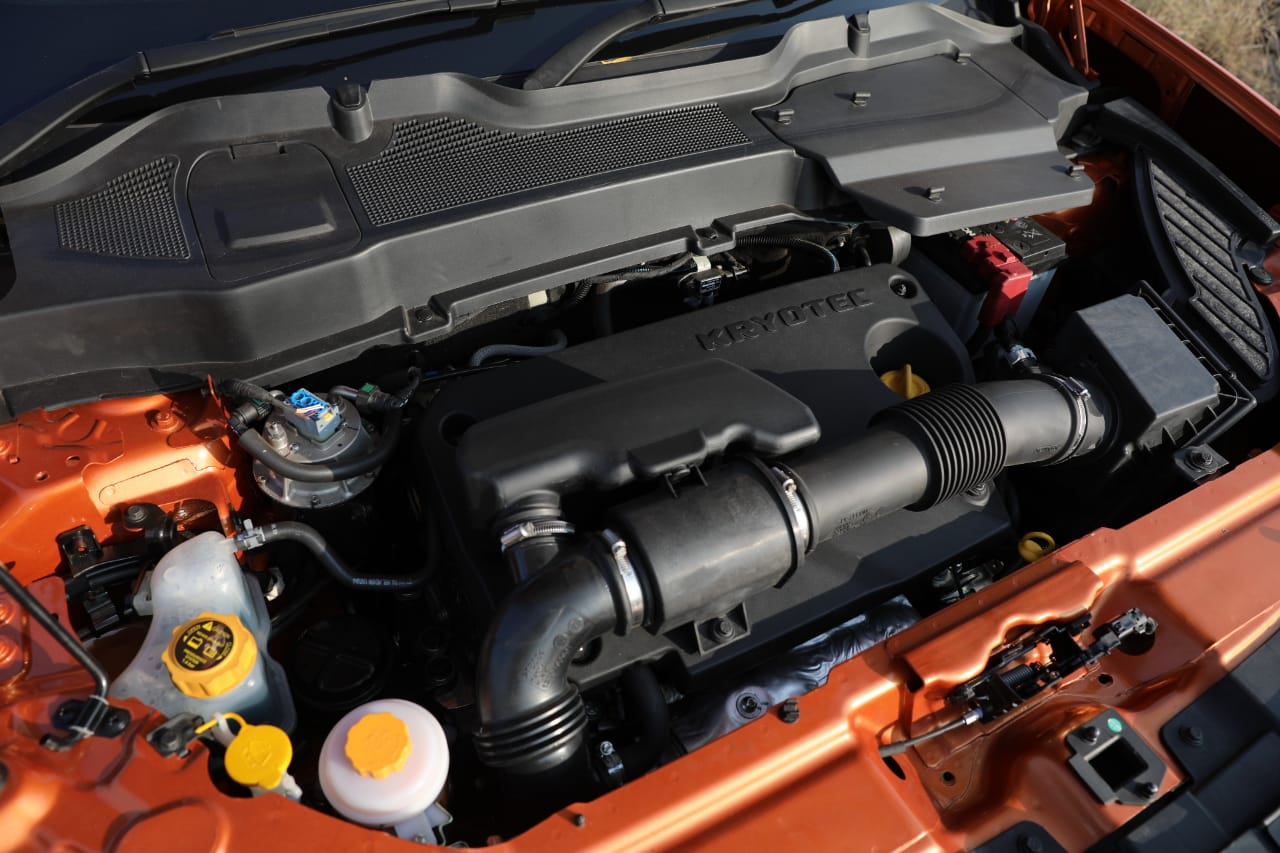 Now, onto the meaty bits. The Harrier is powered by a Fiat-sourced 2.0-litre diesel. You won't be able to have it in petrol, and as I mentioned earlier, there's no auto 'box option, either. It will come only with a Fiat-sourced six-speed manual, and this is probably the weakest link of the Harrier. The diesel makes for a decent power unit, but it's not that easy to drive. You have to really keep it on the boil for it to make any progress, and even once you're past the lag, it isn't the quickest 2.0-litre out there. Or the most refined. Even if you're in Sport. And the same goes for the gearbox. Its gates are well defined, but the shift quality itself is iffy, at best. It takes a fair amount of physical effort to just row through the gears, and prolonged use, I'm assuming, will only make it worse.
As for the steering, it's a hydraulically-assisted setup, so there's a lot of old-school feel and weight plugged in, and that's a nice thing. It's not so nice at slow, city speeds, though. There's bound to be some complaints about parking and manoeuvring the Harrier in the future. Like I said, though, it's great to have that feel and reassurance of knowing just what the fronts are up to at higher speeds, and the way this thing handles only makes you want to push it more.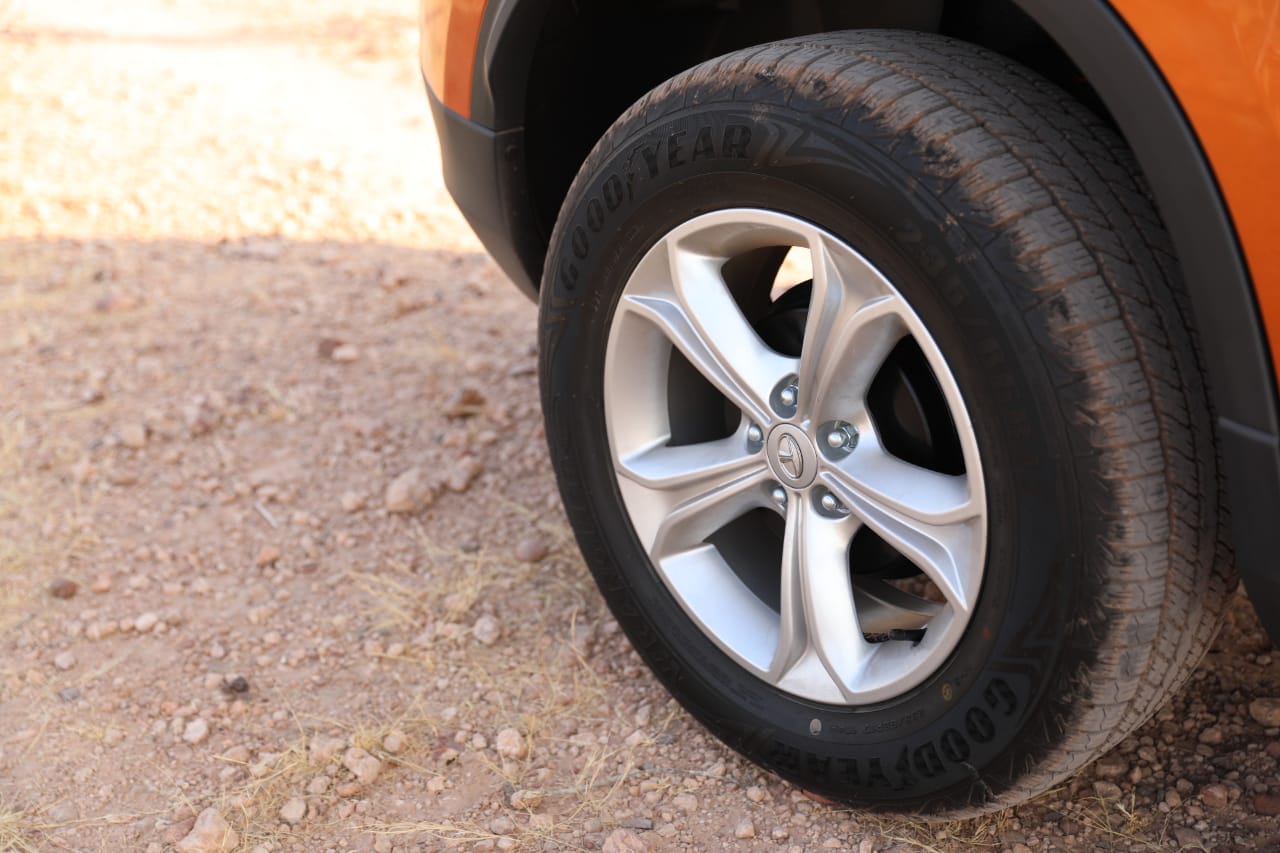 The monocoque construction has gone a long way in ensuring that the Harrier is actually (and surprisingly) fun to push around corners. The fact that it rides superbly is an added bonus. It's just a pity about the engine and the gearbox, though. I posed the question of a higher-powered Harrier in the works, something like a JTP version maybe, and Tata seemed rather tight-lipped about it. This could either mean they found my question to be riddled with greed or that they're actually working on it. Who knows?
Where the Harrier just cannot be faulted is in the features and safety department, though. Aside from all that I've listed already, the Harrier gets ABS with EBD, six airbags, corner stability control, traction and stability control, hill hold, hill descent, a reverse parking camera, auto headlamps, rain-sensing wipers, rear AC vents, an eight-way adjustable driver's seat, cooled gloveboxes, and a whole bunch of things more that I'd need a significantly higher word count to fit in.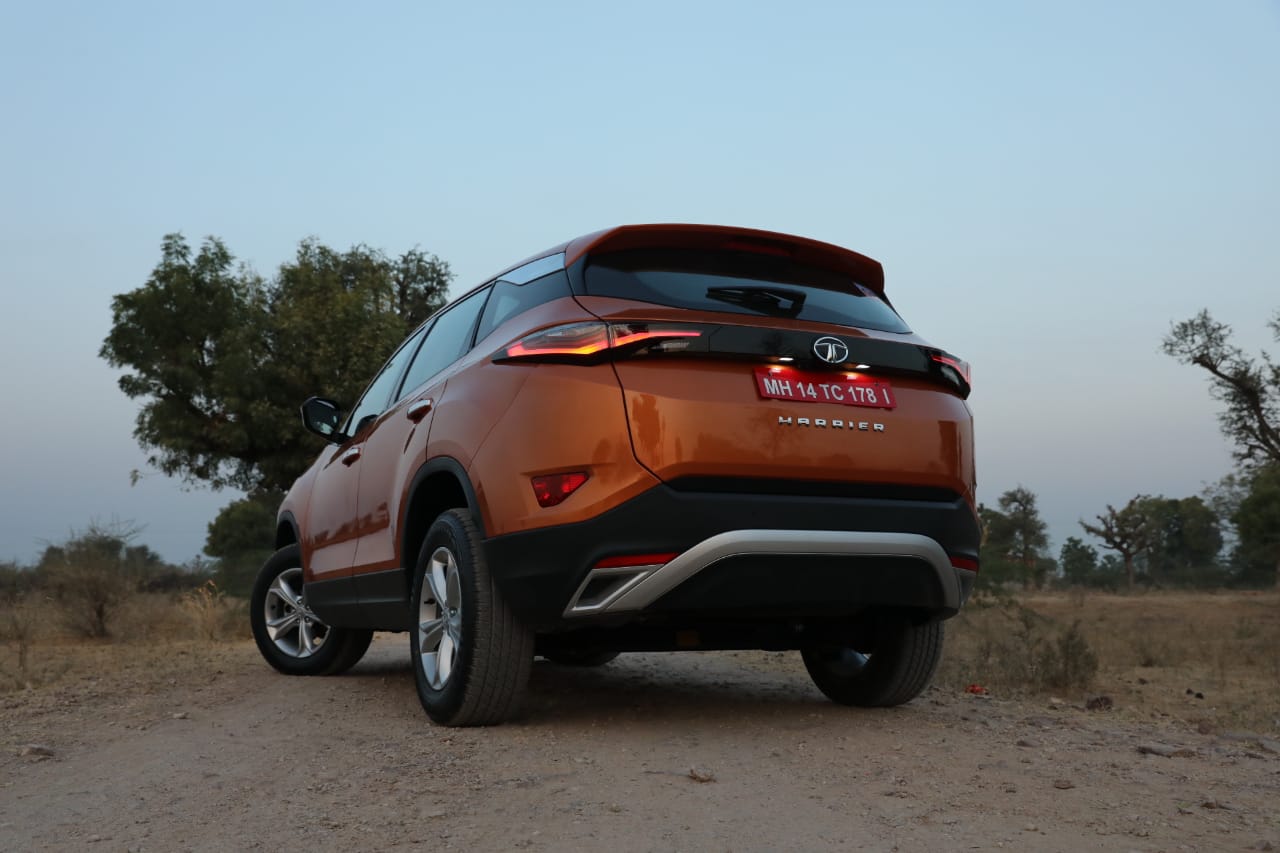 This is all looking to be quite the SUV for Tata, and like I said in my opening line, they've not shied away from brazenness in the least. Will it work? I'm certain it should. Tata's done its homework, called in the experts, borrowed and collaborated, and done its absolute best to bring us a highly capable SUV that looks pretty radical, in my opinion. The launch will be in early 2019, so you won't have to wait too long for it, either. In the meanwhile, I need to have a meet and greet with those JTP chaps and see whether they're working on any SUVs currently…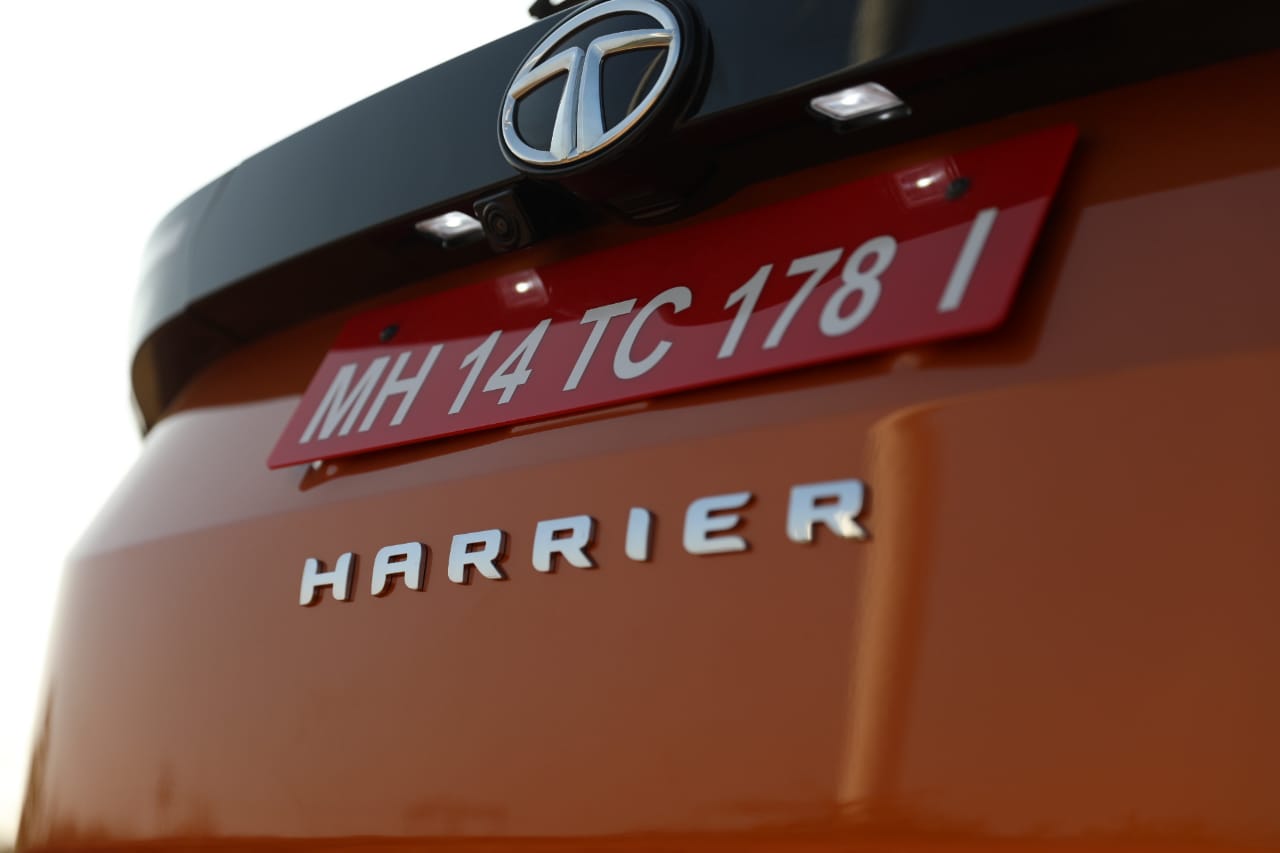 AUTODATA
Tata Harrier
POWERTRAIN
Displacement: 1956cc, i-4, turbodiesel
Max power: 138 bhp@3750 rpm
Max torque: 35.6 kgm@1750-2500 rpm
Transmission: 6-speed, manual
TYRES
F/R: 235/65 R17
DIMENSIONS
L/W/H (mm): 4598/1894/1706
Wheelbase: 2741 mm
Ground clearance: 205 mm
Kerb weight: 1675 kg
Fuel capacity: 50 litres
PRICE: NA