India is now a country where you can't throw a stone without hitting an SUV. Such is the popularity of this class of vehicle that the definition of an SUV has changed over the years – or is it precisely because its definition has changed that the SUV class has become such a high-numbers game? There was a time when an SUV was a very large, rugged vehicle with 4-wheel drive, but now, pretty much anything with a tall stance, decent ground clearance and an abundance of butch styling elements seems to qualify.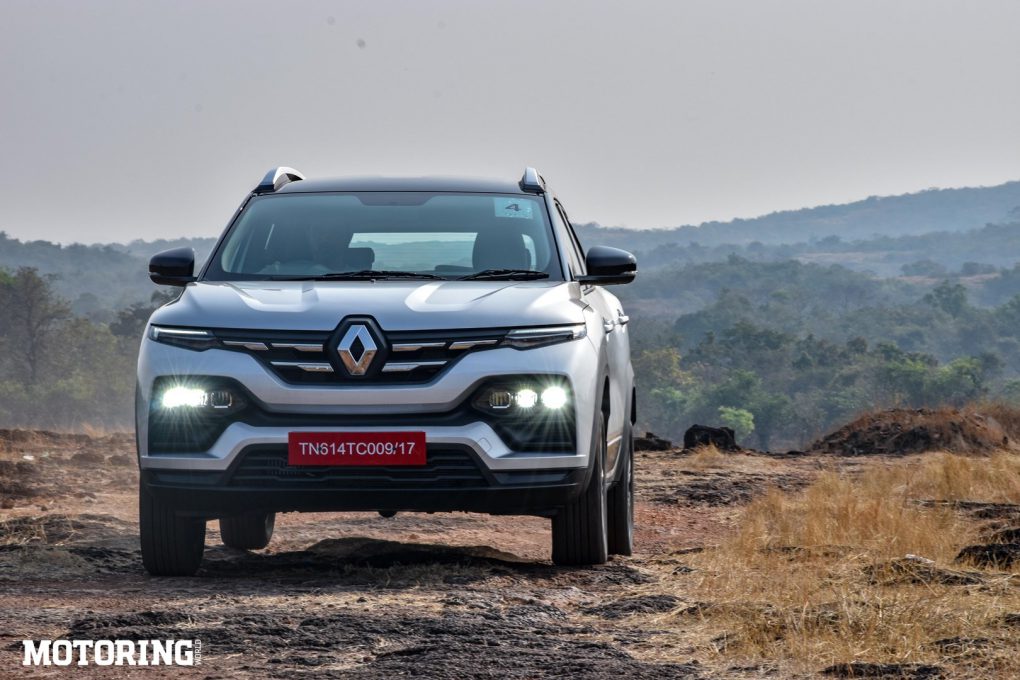 Take, for example, recently launched Car A from manufacturer X (it's a real car, I assure you). It's 3995 mm long, 1775 mm wide, 1505 mm high and has a wheelbase of 2580 mm and a ground clearance of 170 mm. The Renault Kiger is 3991 mm long, 1750 mm wide, 1605 mm high (including its roof rails) and has a wheelbase of 2500 mm and a ground clearance of 205 mm – yet Car A is a premium hatchback and the Kiger is an SUV, compact or otherwise. Make of this what you will – and I suspect the marketing departments of various automotive companies are significantly at play here – but if you want my honest opinion, the Kiger is a hatchback that was sent to the gym to undergo one of those 30-day shredding programs.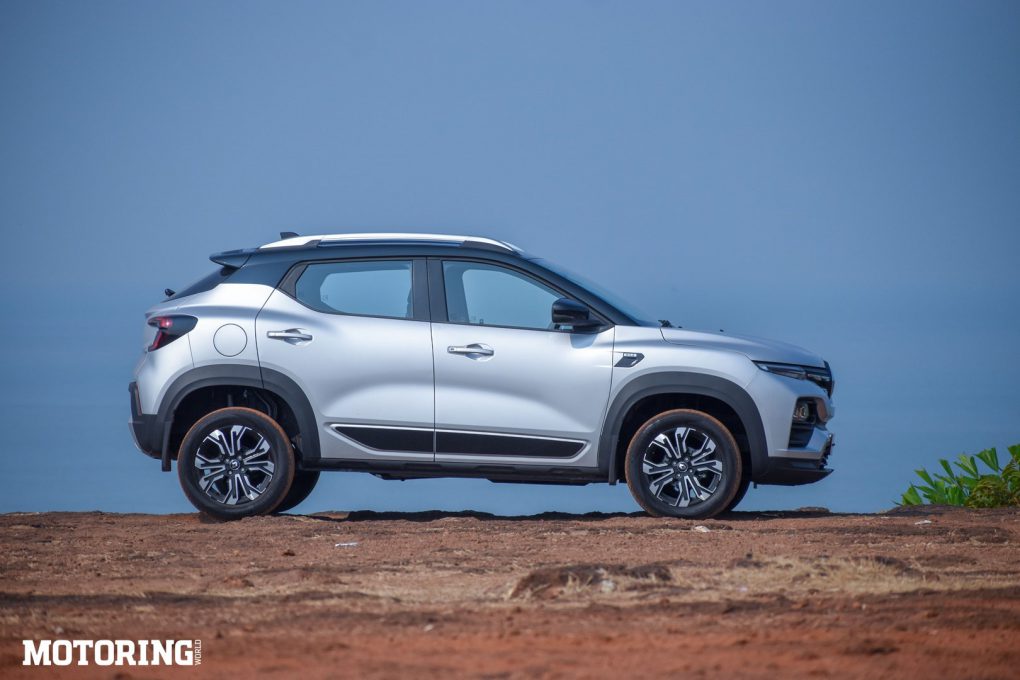 With that out of the way, there's no doubt that this is one good looking car. It's been a while since I've been able to say that I really can't think of a single element that looks out of place on a car, or an angle from which it doesn't look pleasing, but I'm able to say this about the Kiger. It is, of course, based on the Renault-Nissan CMF-A + platform that also houses the Magnite and the Triber, and it is a vehicle that had its international debut here. At 1750 mm, it's the narrowest member of the compact SUV club, but the designers have made up for that by including a variety of scoops, sculpts and lines that make it appear bigger than it actually is.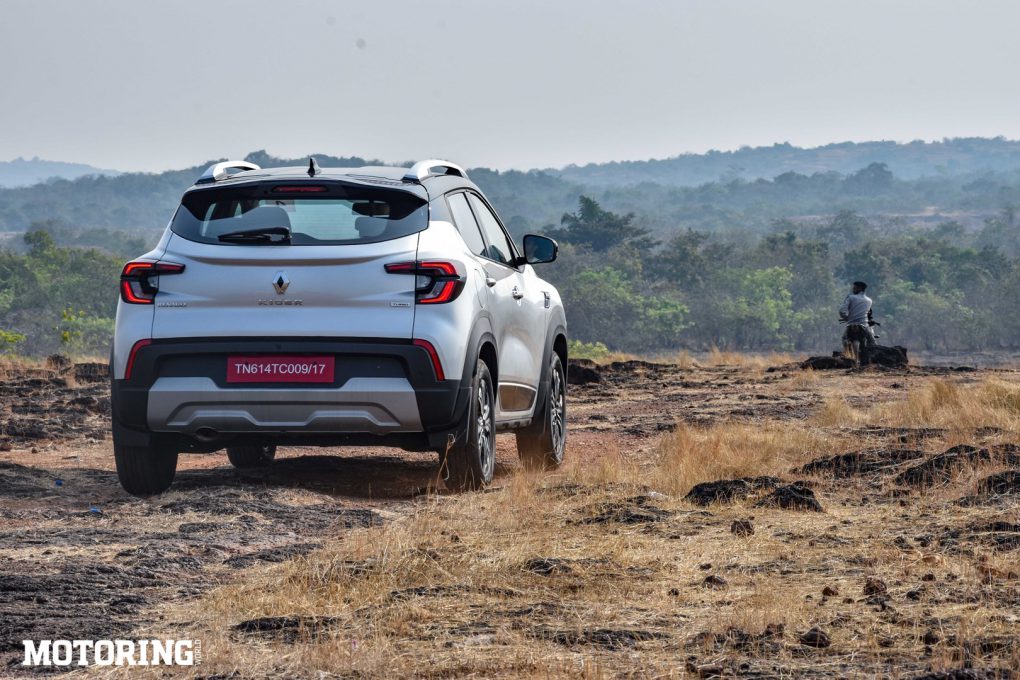 The cars we had access to on the media drive in Goa were the top-spec RXZ variants, which have all the whistles and bells. The split-headlamp format that's all the rage today is present, with slim LED DRLs and indicators on top and the headlamps – LEDs housed in three separate units – located below. The bonnet is tastefully sculpted, and the lines on the car flow backwards, giving it a quite sporty character; the rear windscreen is raked and the roofline ends in a spoiler, emphasizing this further. In profile, the Kiger looks like a bonsai SUV-coupe, with its 16-inch alloys, roof rails and tall stance aiding this impression. If anything, the rear of the car looks the best; it's wide, giving it some heft, the C-shaped tail lights are smashing and the creases, bumper and faux skid plate all add up well. The Kiger comes in six colours, and you'd do well to go with the red or blue ones – they look great. The car does run the risk of being mistaken for a special edition Kwid, but that aside, it's an eye catcher and then some.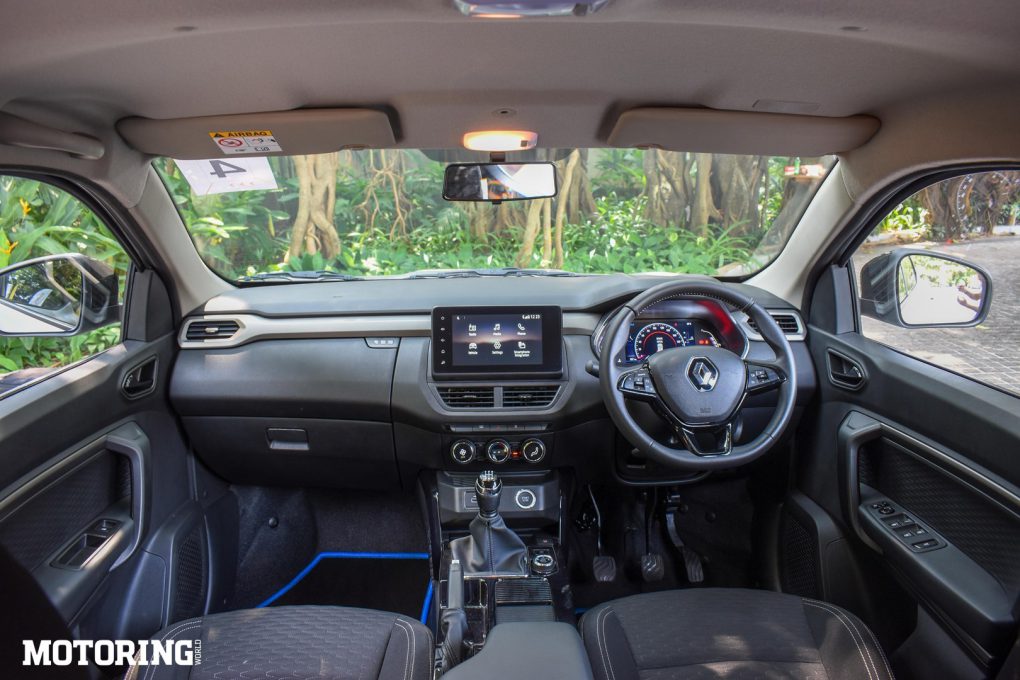 If you're familiar with the Triber, you'll recognise elements of it in the Kiger's cabin, principally the dashboard. An 8-inch touchscreen infotainment system sits in the middle of it, and it's been integrated reasonably well; it also has wireless Apple CarPlay and Android Auto functionality, which is a very useful thing to have. The instrument cluster is digital, and it changes colour depending on the driving mode you're in (Eco, Normal and Sport). Other features on the RXZ trim include keyless entry, auto climate control with a PM 2.5 filter, a cooled glovebox, powered folding mirrors, a wireless phone charger, ambient lighting, a rear parking camera and parking sensors (no sunroof, though, and no connected car tech). There's chrome detailing and piano black surfaces, and I suspect those will scuff pretty quickly (the car I drove already had a few nicks). The plastics aren't soft touch and are just about acceptable in quality, and clearly costs have been tailored according to the Kiger's price, with things like the rear view mirror and roof lining looking and feeling sub par.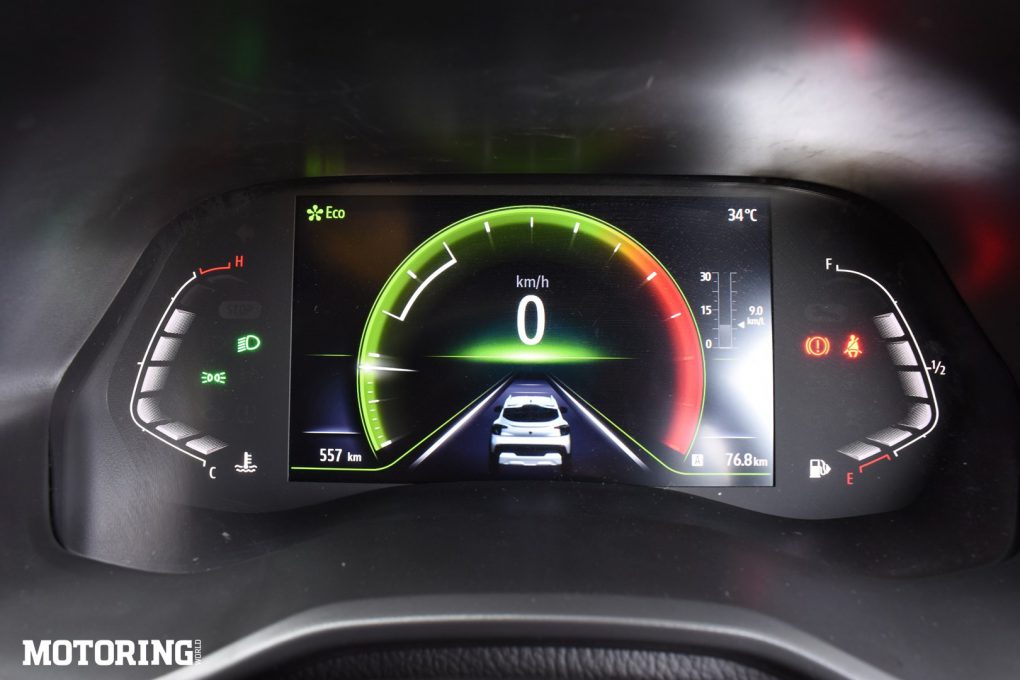 The seats are a mixed bag – I found the rear ones more comfortable than the ones in front, and cushioning and support are adequate. Although there's a fair amount of head and leg room in the back seat, you still feel like you're sitting in a hatchback, not an SUV; two adults will sit in comfort at the back, but the middle seat is just too stiff for a third adult for any significant amount of seat time, even though the floor is flat. The rear windows are somewhat tiny, so they kind of mar the otherwise roomy nature of the cabin. In terms of storage, there's lots of space – a split glove compartment, a compartment behind the gear lever and a best-in-class 405 litre boot, although the loading lip is a bit high.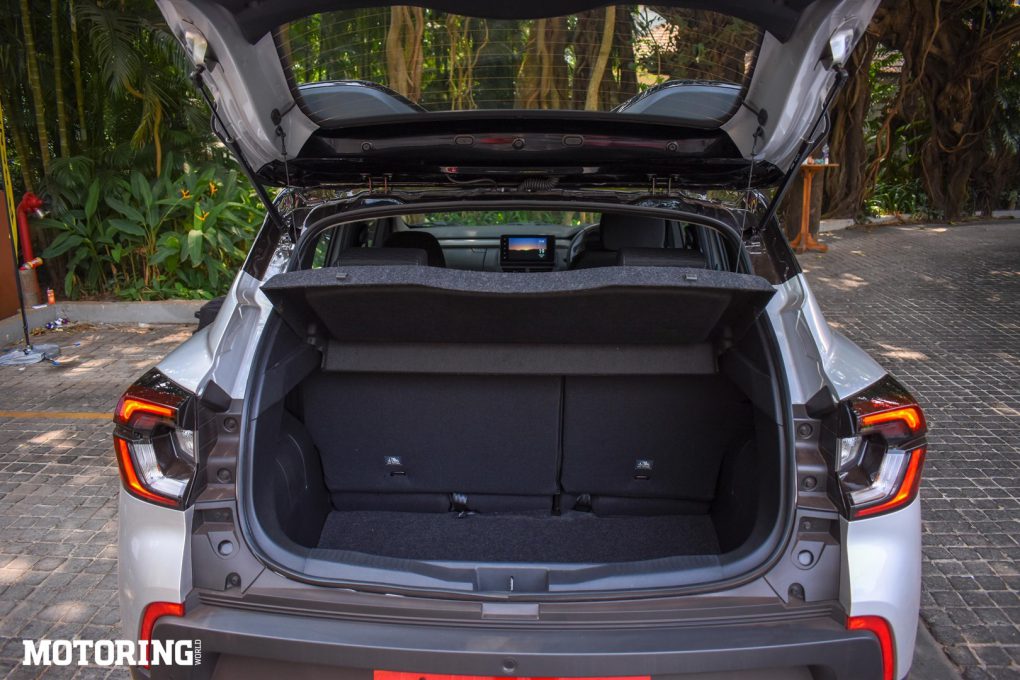 You can choose between two 3-cylinder petrol engines with the Kiger – a naturally aspirated one with 72 bhp and 9.78 kgm and a turbocharged one with 99 bhp and 16.31 kgm of torque. I am not going to be handing out any prizes for guessing which one of the two you should opt for. We only had the turbo-petrol on the drive, equipped with a 5-speed manual gearbox (a CVT – but with 15.5 kgm of torque – is also available) and it's a sprightly little unit, that's for sure. At idle, it's reasonably quiet, although some vibrations do filter through on to the steering wheel.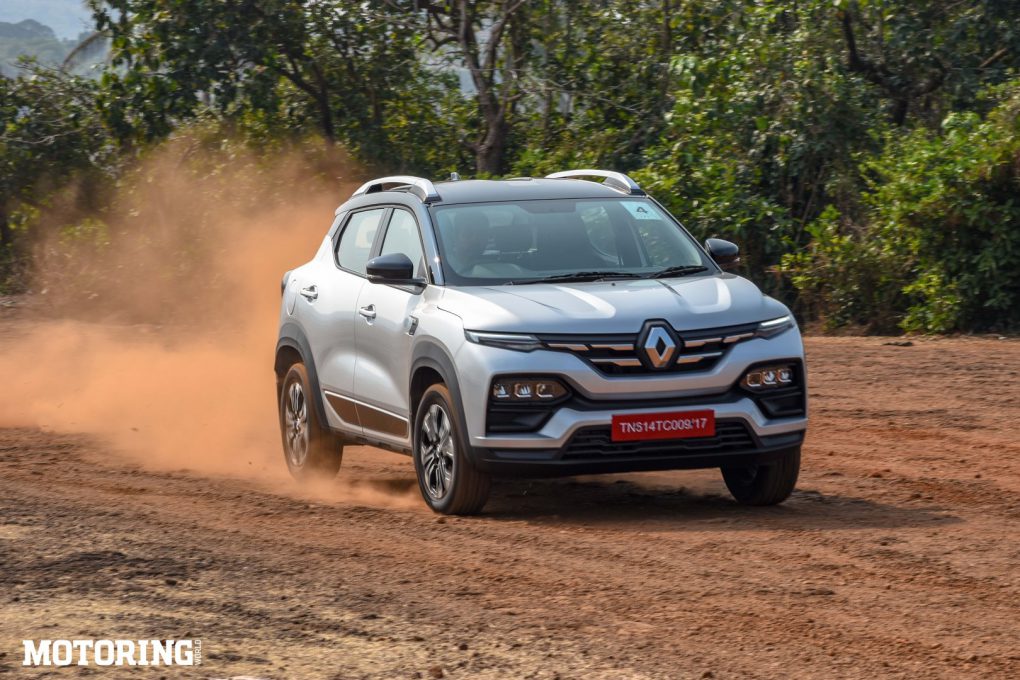 On the go, the powerplant has some of the gruffness of a 3-pot when you rev it hard, but at lower revs it's quite smooth and builds up speed in a sure manner. The turbo kicks in at around 1700 rpm, but it doesn't do so in a herky-jerky way, thankfully; till around 5000 rpm, it performs strongly and then starts to tire a bit. Minor modulation of the accelerator is enough to get the Kiger to dart through gaps in traffic, or to wind up and perform an overtaking manoeuvre. The 5-speed manual is a bit too stiff to operate for my liking, but it slots well enough, and there's enough low-down torque to not have to keep rowing through the gears. There are three driving modes available via a dial, each affecting throttle response and steering feel. Needless to say, Sport mode is the one to use almost all the time, even in traffic, because it's the most responsive. Normal mode is just about acceptable, and in Eco you're just waiting endlessly for the car to get a move on.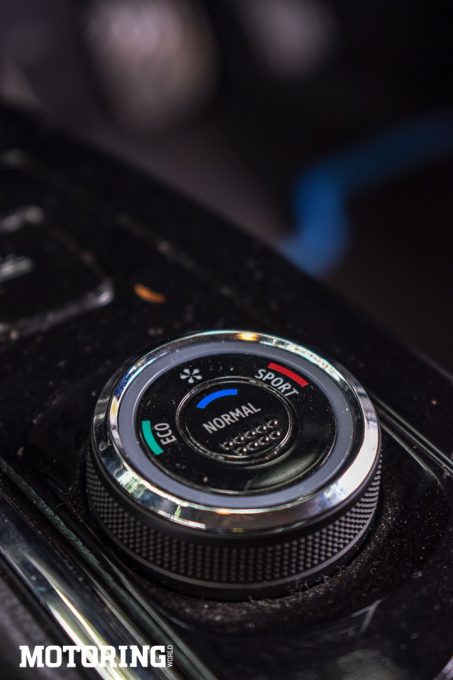 In a straight line, the Kiger feels sure footed and well planted, although it does pogo slightly at speed on uneven surfaces. For a tall car, body control is sorted, and when you corner hard, it goes where you point it, with minimal body roll. The brakes could definitely use more initial sharpness, although they do start biting down progressively afterwards. As you would expect, the steering wheel is light and not especially sporty, but it will do the job well enough for the majority of buyers. The ride on offer is… acceptable. I found it to be a little soft and would have preferred a little more of an edge to it; that said, it soaks up bumps well, although there's altogether too much wind, road, suspension and tyre noise coming into the cabin – refinement is an area in which the Kiger falls short.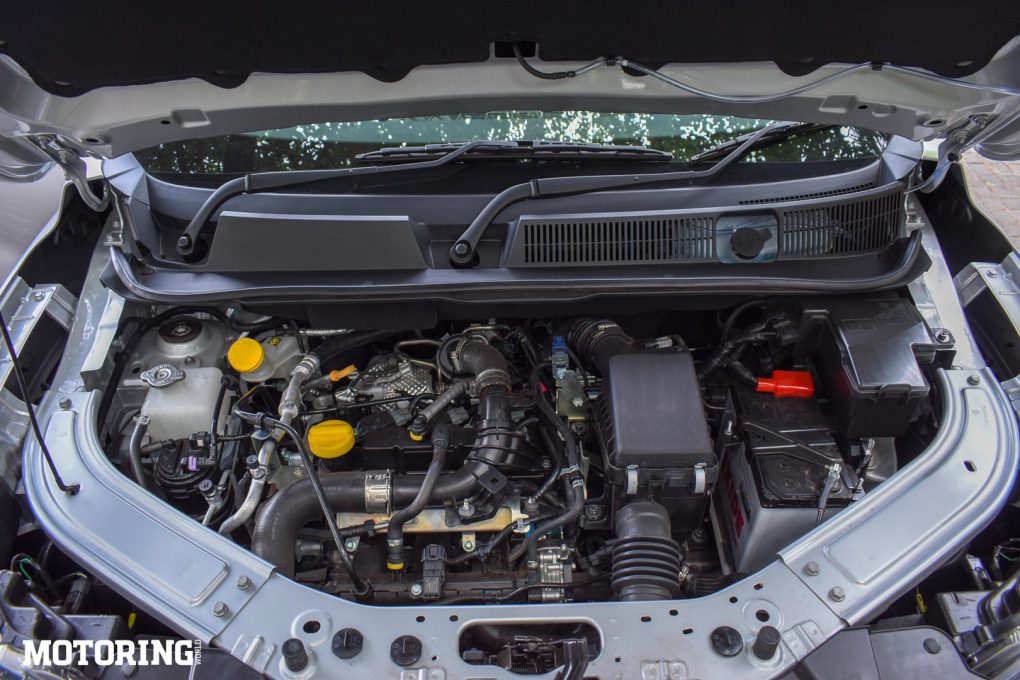 How does this car make a case for itself, then? There's no doubt that the price it asks is exceptionally good for what it offers. Rs 5.45 lakh (ex-showroom India) for the base model is superb value, and the top end RXZ's Rs 8.55 lakh sticker price is also top notch, given the number of features you get with it (other than things like connected tech and cruise control). Most importantly, I think the Kiger looks fantastic, and I'd certainly be willing to live with its deficiencies – as long as I was allowed to call it a large hatchback.
PHOTOS Amit Naik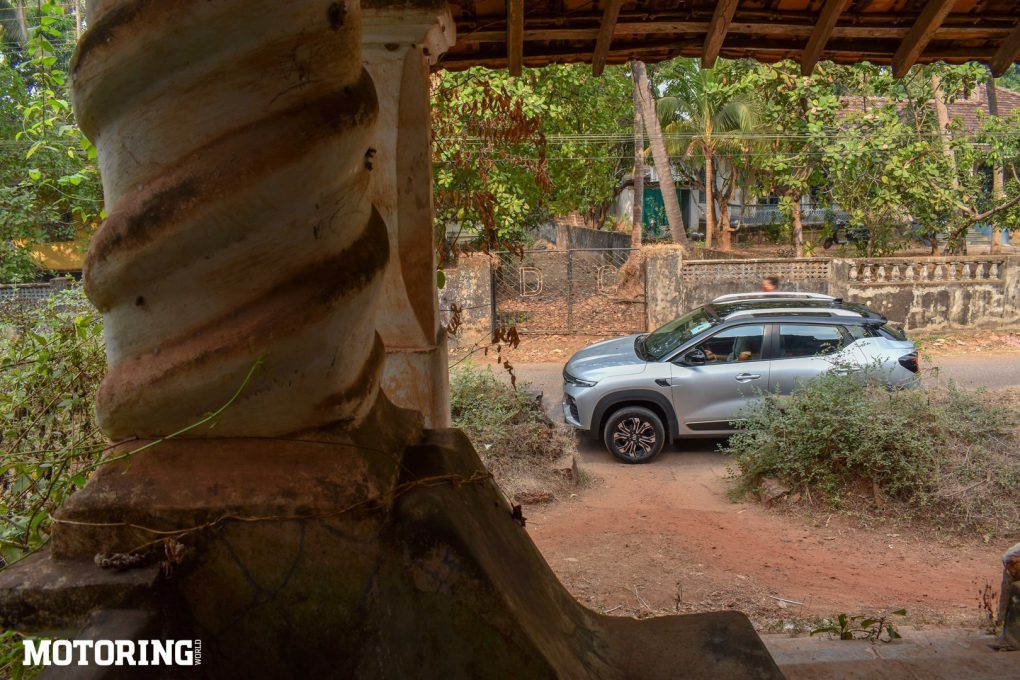 AUTODATA
Renault Kiger 
POWERTRAIN
Displacement: 999cc, 3-cylinder, turbo-petrol
Max power: 99 bhp@5000 rpm
Max torque: 16.3 kgm@2800-3600 rpm/ 15.5 kgm@2200-4400 rpm
Transmission: 5-speed MT/ CVT
TYRES
F/R: 195/60 R16
DIMENSIONS
L/W/H (mm): 3991/1750/1605
Wheelbase: 2500 mm
Ground clearance: 205 mm
Kerb weight: NA
Fuel tank capacity: 40 litres
PRICE: Rs 5.45 lakh onwards (ex-showroom, Delhi)* introductory