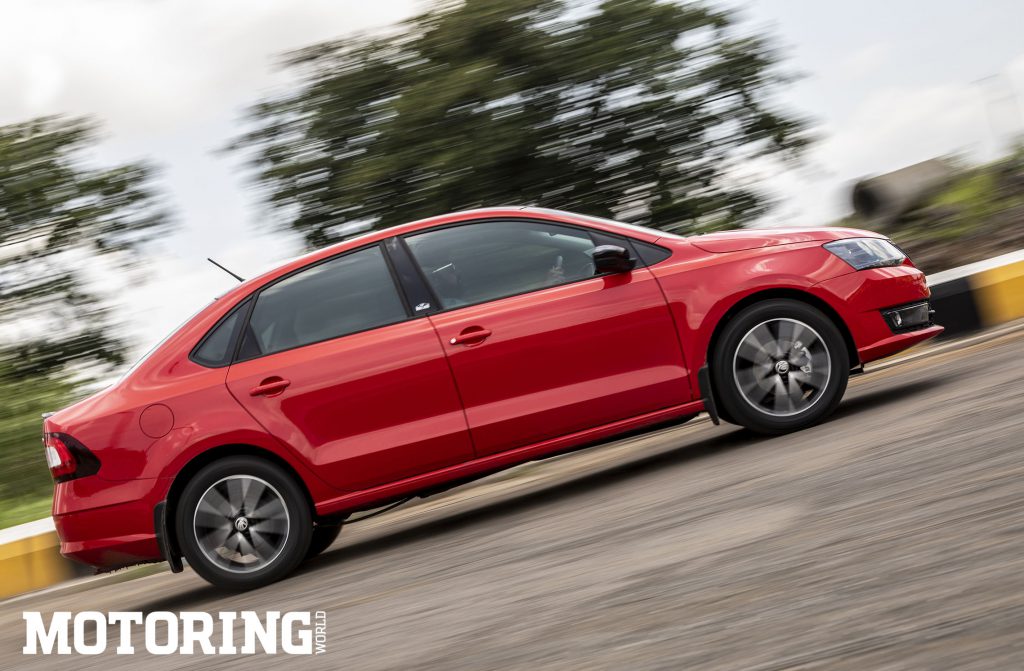 During the lockdown, Skoda launched three new products. The first of those is the Rapid with a new 1.0-litre TSI heart. I got to spend some time with the Rapid and I can tell you with full confidence not to buy one of these! Sorry for the clickbait statement, but hear me out. What we have here is the Monte Carlo variant of the updated Skoda Rapid, which commemorates Skoda's track record at the Monte Carlo rally since its first appearance in 1936. This variant comes with 
all the bells and whistles you 
didn't ask for.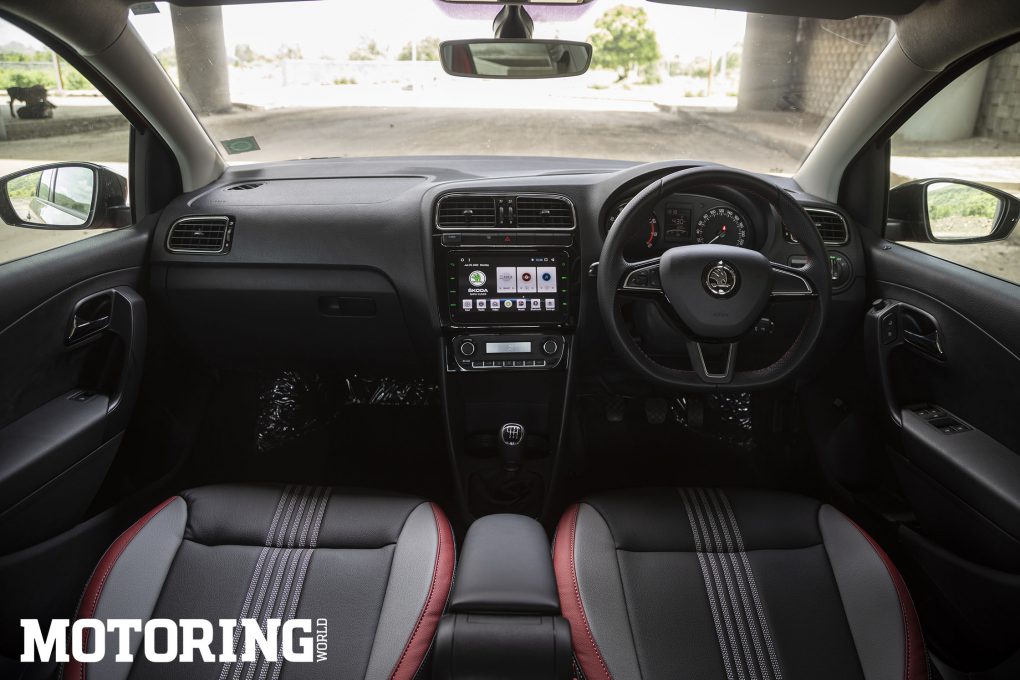 There are new diamond-cut alloy wheels, a bright-red paint job, a blacked-out grille and a smattering of Monte Carlo badges on the outside of the car. Inside, one of the first things you'll notice is the new Android-based touchscreen infotainment system. The interface isn't optimised for use while driving and is confusing overall. At a time when everyone offers some form of Android Auto or Apple CarPlay connectivity, this system relies on a proprietary phone mirroring app that only works half the time. The USB port to connect and charge your phone is hidden away in the glovebox. You do get some supple leather seat covers with the Monte Carlo logos embossed, privacy shades for the rear seat occupants and a nifty, adjustable armrest for the driver. In all honesty, you don't need any of these features.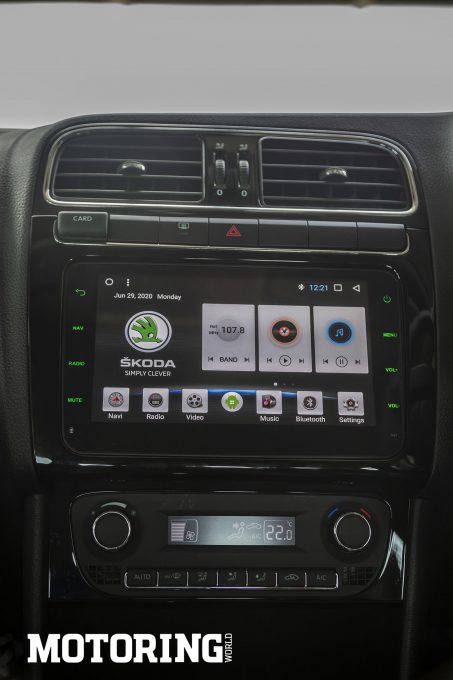 The one thing you absolutely do need, however, is the 999cc, turbocharged inline-three-cylinder engine under the hood. Paired with a 6-speed manual transmission, this engine completely changes the character of the car from a regular family sedan to a pocket rocket. It replaces the 1.6-litre MPi engine in Skoda's line-up and it makes more power, more torque, and is more fuel efficient to boot.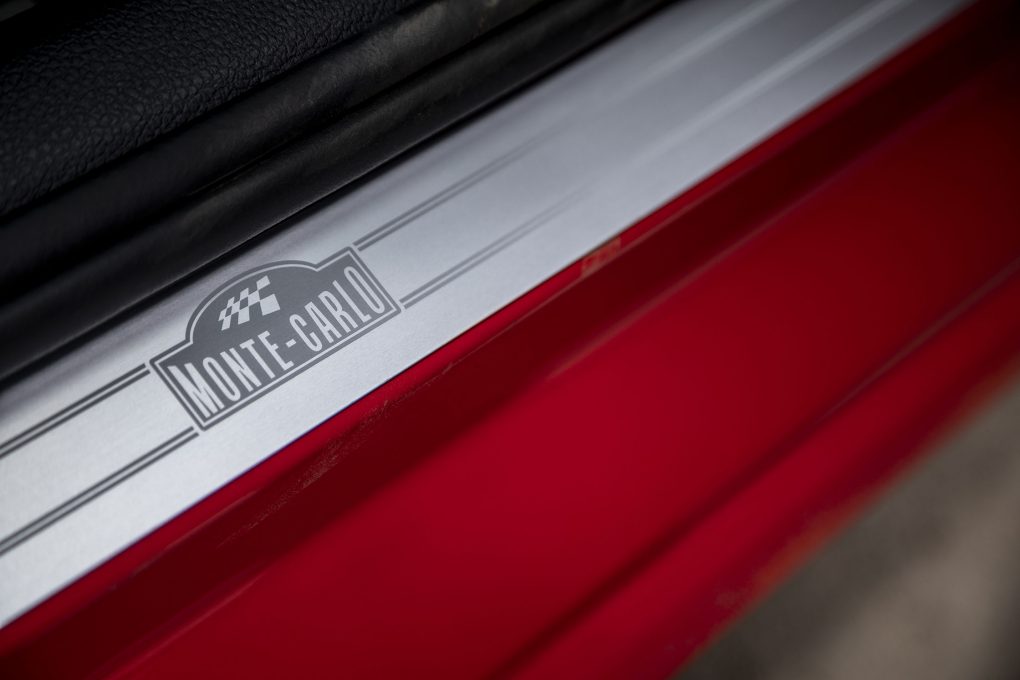 Twist the key (no fancy push-button start here) and the engine comes to life and settles into an uneven idle that is characteristic of a three-cylinder engine. As you take off from a standstill, you can already tell you're in for a treat. The exhaust makes no effort to hide what's under the hood, with the note getting throatier as you rev past 3000 rpm. Outright acceleration is great, but what's even more impressive is the in-gear acceleration once you're in the meat of the turbo's boost. A quick seat-of-the-pant analysis tells me that this could well be the quickest car in its segment.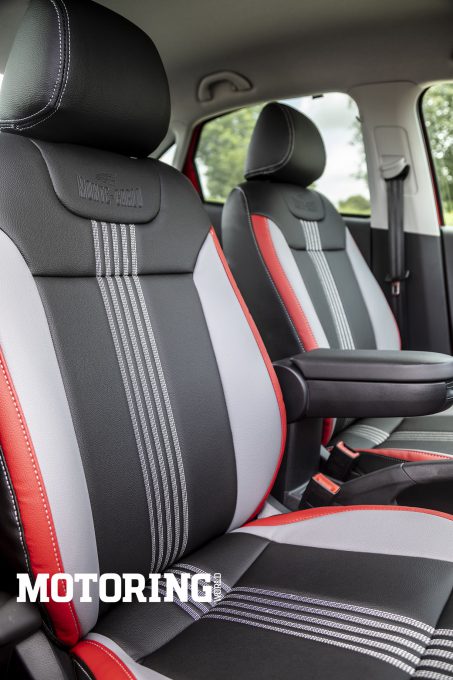 It's not just a straight-line machine though, the Rapid has excellent handling, too. Turn-in is sharp and the car remains neutral in all but the hairiest of situations. It is still a family sedan, so there is body roll, but with that there is also a lot of grip. Once you're past the limits of adhesion of the 195-section tyres, it pushes wide very predictably. The brakes do their job without any drama as well. It could do with a better initial bite from the brakes, but overall, it's a car that inspires a whole lot of confidence in you.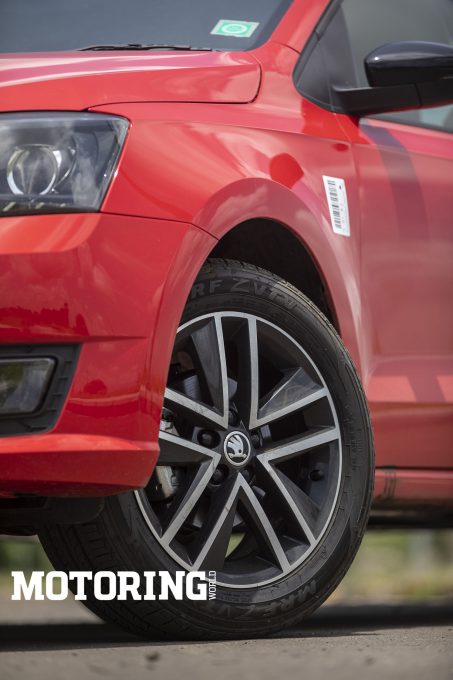 So why, then, did I ask you not to buy one? Well, you can get everything good about this car in a package that is Rs 4.3 lakh cheaper! That's right, I'm talking about the Skoda Rapid Rider. Yes, you miss out on those comfortable leather seats, larger 16-inch alloy wheels and a few cosmetic updates, but you still get the wonderfully balanced chassis and potent powertrain in what could possibly be the performance bargain of the year. You can choose which way you want to go with your build, you can either add all those convenience features back in from the aftermarket, or go all out and strip it out to make a track weapon out of it. Personally, I think this is the perfect base for a great autocross/rallycross build!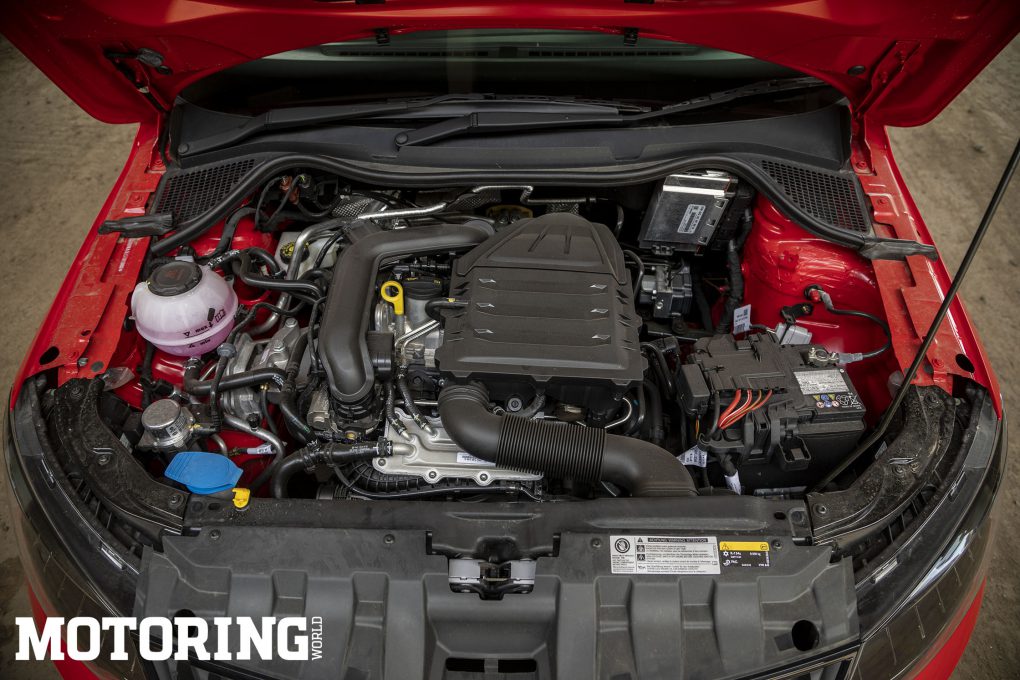 AUTODATA
Skoda Rapid TSI
POWERTRAIN
Displacement: 999cc, I-3, turbo-petrol
Max power: 108 bhp@5000-5250 rpm
Max torque: 17.8 kgm@1750-4000 rpm
Transmission: 6-speed, manual
TYRES
F/R: 195/55 R16
DIMENSIONS
L/W/H (mm): 4413/1699/1466
Wheelbase: 2552 mm
Kerb Weight: 1138 kg
Fuel tank: 55 litres
PRICE: Rs 11.79 lakh (ex-showroom, Mumbai)