Photographs by Vishnu G. Haarinath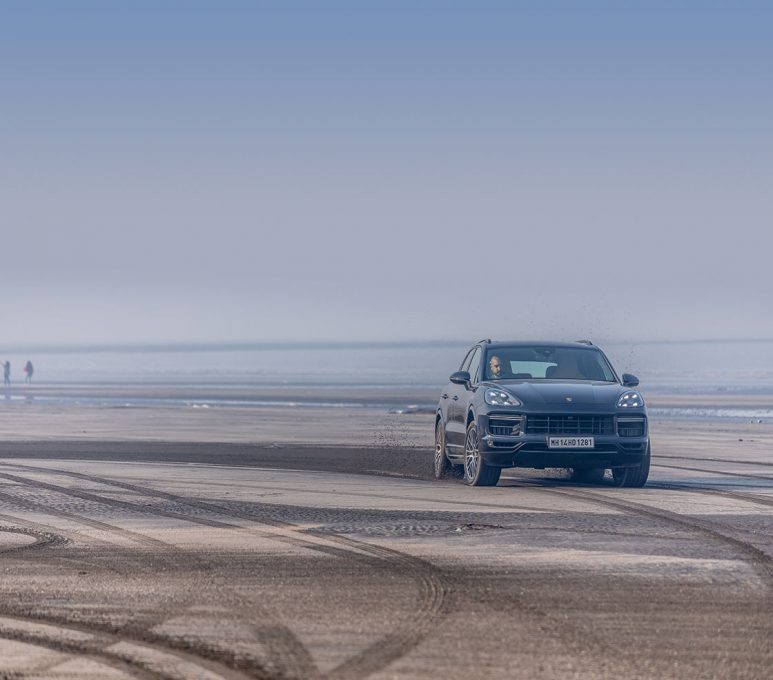 What I'm about to say may sound extremely odd, especially considering the line of work I'm in, and the fact that I should have gotten used to it by now, but I stand by it: I still can't get to bed with the idea that Porsche, today, is known just as much for making the stupendously good 911, Cayman, Boxster and Panamera, as it is for churning out…SUVs. Sends a shiver down my core every time, really.
I won't waste your time with spiel about how Porsche should stick to its roots, and diversifying is actually diluting its image, and other such truths. Suffice it to say, though, that the Cayenne, the car you see on these pages, still felt odd to me when I saw it in the flesh one sunny morning. The previous iteration of the Cayenne was something I had a go in, too, and it was really rather good. Despite all that, though, it still didn't sit right with me. Could you blame me for being less than enthusiastic when this new Cayenne Turbo showed up one fine day, then? Thought so.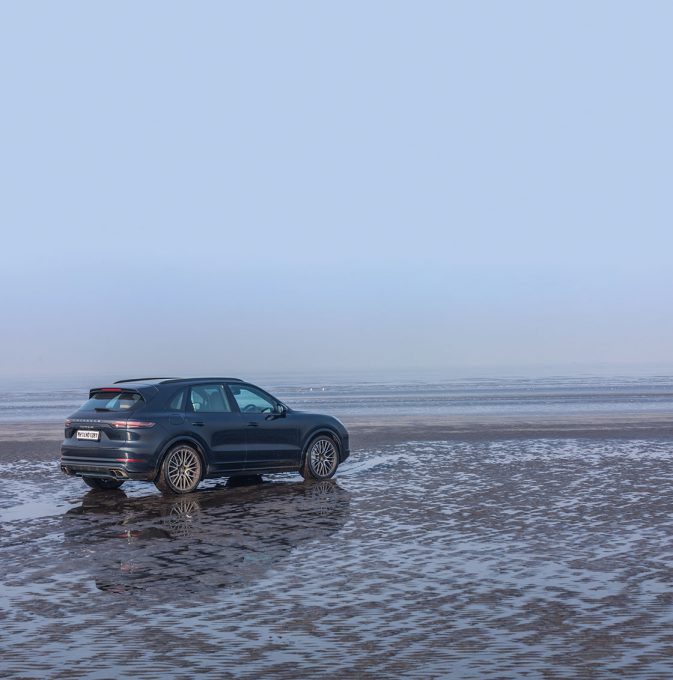 I dearly wish there was a way to describe this better, but the new Cayenne whacked the stupid off my face for having the kind of doubts I was entertaining. What you should know is that on the surface, there's very little to tell you that it's a new Cayenne, one of the exceptions being the slimmer tail-lamps and the LED band that connects them (love this, by the way), and those radical new PDLS Plus Matrix LED headlamps as they're called. The platform it's on (VW's new MLB Evo) is one it shares with a few others in the family, but typical of Porsche, it's fine-tuned it to such a degree that you'd be hard-pressed to find any similarities. And goodness does it have an effect on the road.
Like I said earlier, it's not like the previous Cayenne wasn't good; it just had very few traits that I'd peg exceptional, and that disappointed me a bit. And getting back to how the Cayenne whacked the stupid off my face, well, it did. Hard. The Cayenne Turbo uses (to devastating effect, might I add) a 4.0-litre bi-turbo V8 that makes a heady 542 bhp and 78.5 kgm. Read that again, because these are not figures you usually associate with a 2.2-tonne family SUV, and yet… they exist.
There's a savagery that I didn't think was possible to find in SUVs that the Cayenne displays. I've driven Rangie SVRs, the X6 Ms and other such oddities, but goodness this Cayenne has found another level to exist on. I mean, Porsche went to the extent of nestling the turbos between the cylinder banks so that the Cayenne could be more responsive, and if that wasn't enough, it even employs cylinder deactivation tech that'll make it run on four cylinders when you're in the mood to save a polar bear or two. According to Porsche, the Cayenne Turbo will crack 100 kph in roughly the same time it would take for you to count to four, and it will go on to crack double that speed in around 15 seconds.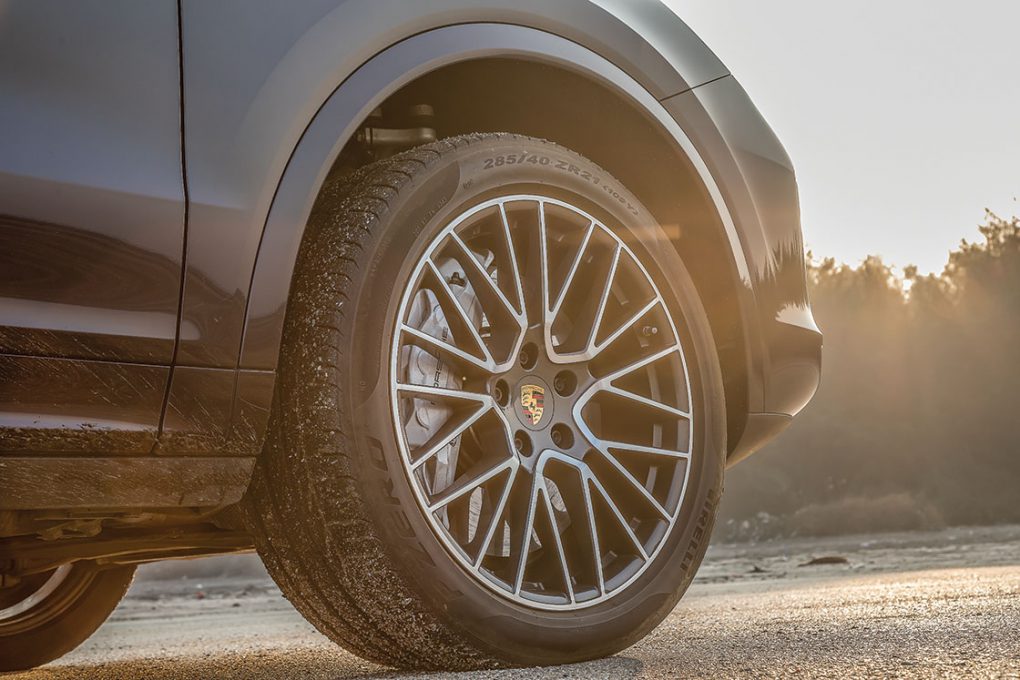 Now, the really interesting bit is the choice of gearbox, which just so happens to be the ZF-sourced 8-speed torque converter instead of the 8-speed PDK you'll find in the Panamera. Don't be disheartened, though. I spent a lot of time shifting hard and fast, and generally being downright crude with it, all in the name of providing a thorough review, dear reader. My findings are: it works ruddy well. Don't try and confuse it, because you'll fail and just end up confusing yourself. This is one brilliant 'box that'll just go along with your every whim, and the best part is that it does it with no drama. Every shift is smooth and efficient regardless of which drive mode you're in.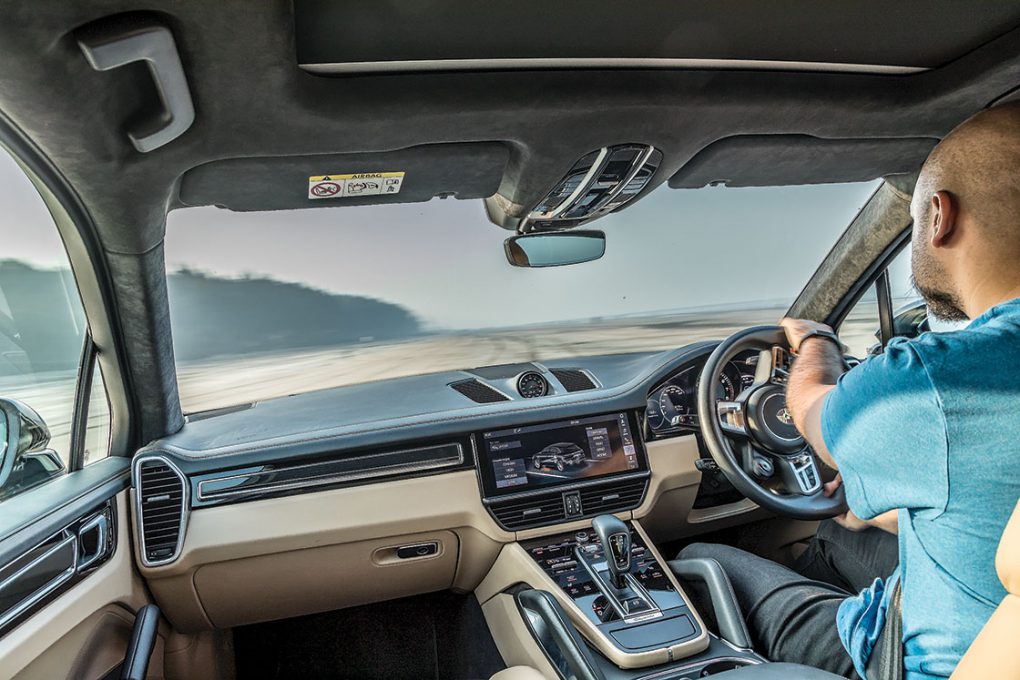 Over the years, I've brought many a car to the beach we shot the Cayenne on, and I can safely say that I have never seen anything pull as hard and fast as the Cayenne Turbo does, despite being on soft sand, mind. It's simply astonishing the kind of grip and traction this machine can muster. And just to get my bearings, it gets even more brutal on proper tarmac. That, incidentally, is also where the real magic happens. Slot it into Sport or Sport+ and the Cayenne hunkers down to 162-mm off the tarmac. And as you spring forward like some sort of ridiculous scene from the Roadrunner, you'll be absolutely chuffed when you hit a set of bends. How could it possibly hold a line so well, you might be asking yourself. The answer to that is simple: Porsche's made life easier for us by throwing in a small piece of useful tech called rear-wheel steering, and no matter how hard I try to find the right words to describe the way it rounds bends, I'm certain I'm going to fall flat. It needs to be seen to be believed. You just don't expect those kind of dynamics for a machine of this size and weight. Even the steering wheel seems to be a no-compromise kind of setup. There are no vague zones, there's no play; there's just absolute precision and speed.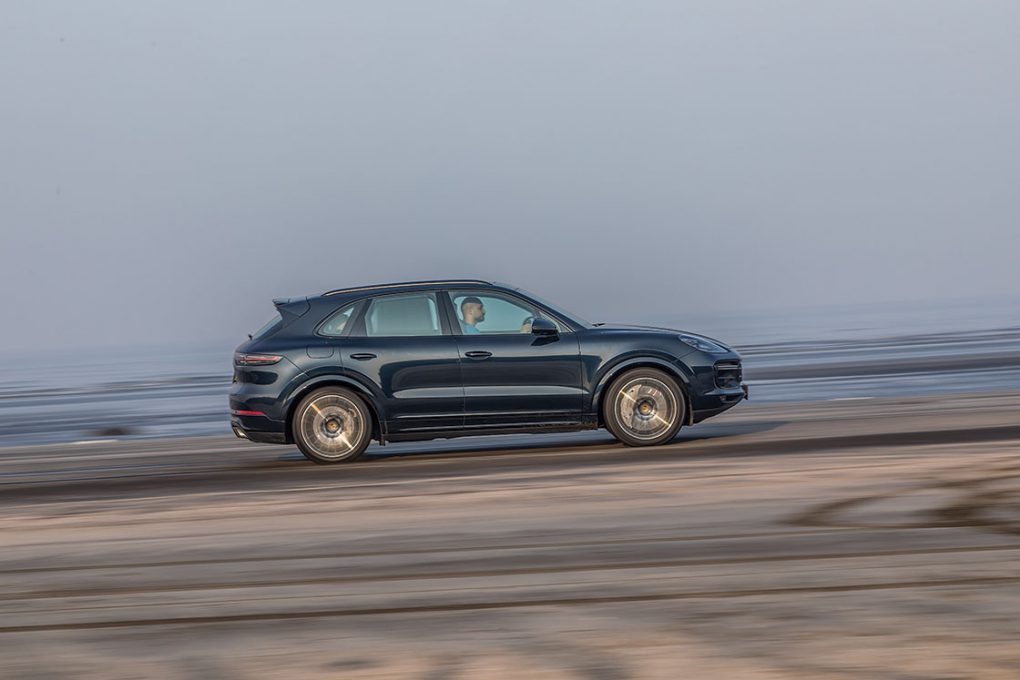 What you must keep in mind through all this is that the Cayenne Turbo rides on 21-inch wheels which, last time I checked, are a bit large. Subsequently, it's not surprising that the air suspension does little to hide a ride quality that's a bit on the firm side. Nevertheless, it should also be noted that it's far from uncomfortable. Just be prepared to wobble around a bit every now and then when you hit a big bump. No big deal.
On the inside, it'll look familiar if you've sat in the latest Panamera, but thankfully it's a bit improved. There's still a giant 12.3-inch touchscreen bang in the centre and there's haptic touch for the centre console buttons, which is a really neat inclusion. The coolest bit, I feel, is the instrument cluster. Only the central dial is analogue, while the four flanking it are all digital. So you have speed, infotainment, maps, a readout of the vitals of the car…the works.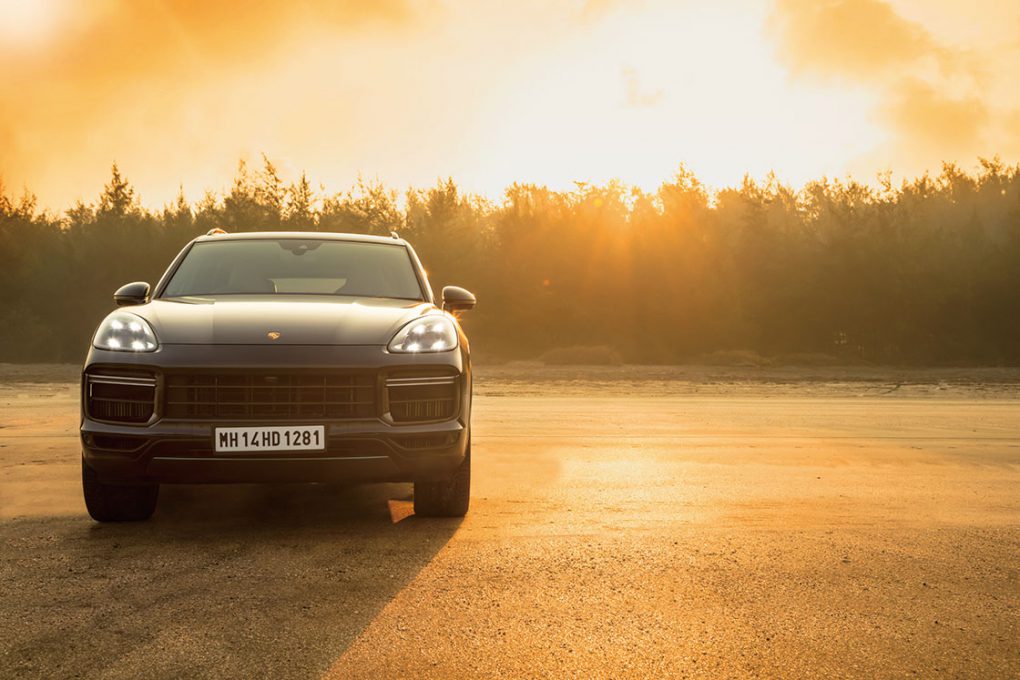 Is this the car for you, then? That depends. Do you like to be entertained? Do you find yourself needing to be in a position to ferry people sometimes, but you also want your car to make you soil yourself every now and then? Do you believe in over-engineered cars? If the answer to even one of those questions is yes, then you need this Porsche. Yes, there are other options like the X6 M or the X5 M or the G63 or the Rangie SVR, but they're all very good at only a few things. You needed Porsche to come into the fray and show you a car that does duality right. The Cayenne is the answer. Heck, I think this might actually make me comfortable about Porsche doing SUVs finally. How 'bout that.
AUTODATA
Porsche Cayenne Turbo
POWERTRAIN
Displacement: 3996cc, V8, turbo petrol
Max power: 542 bhp@5750-6000 rpm
Max torque: 78.5 kgm@1960-4500 rpm
Transmission: 8-speed, auto
TYRES
F/R: 285/40 ZR21 / 315/35 ZR21
DIMENSIONS
L/W/H (mm): 4926/1983/1673
Wheelbase: 2895 mm
Ground clearance: 162-245 mm
Kerb weight: 2175 kg
Fuel capacity: 90 litres
PRICE: Rs 1.92 crore (ex-showroom, Delhi)