Photographs by Kartik Sadekar
Hello, change. So nice to see you. What you're looking at is a revised Hyundai Xcent, and we can all attest to the fact that it looks much better now, as I'm sure you've skimmed through the pictures before giving this review a read. For the lot of you who are, indeed, bothering themselves with reading what we have to say about the new Xcent, well, here goes.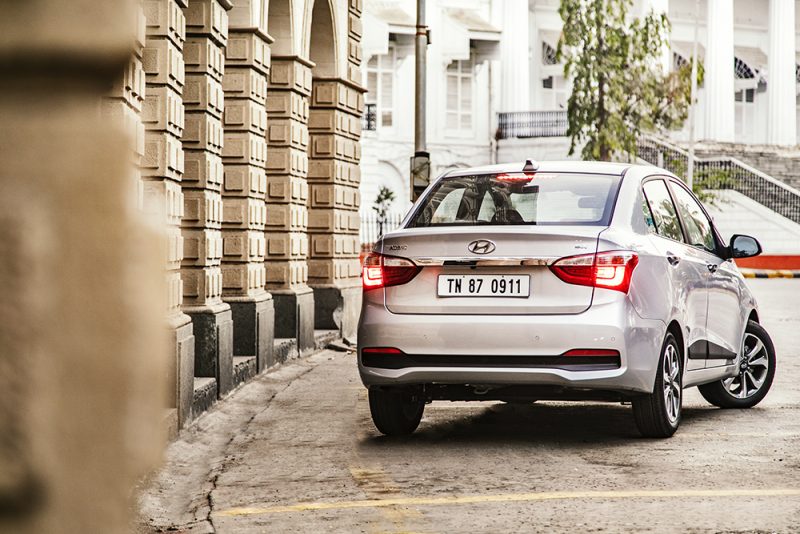 Straight up, the nose has got a reworking, and that's a good thing. The bumper, grille, and chin are completely new and make for an interesting look, if a bit puzzled by life. The fogs have LEDs surrounding them and they do give the car a bit of character. Much needed, might I add. Skip around the car and you'll see bigger wheels and differently designed tail-lamps. I can't quite make up my mind about whether they look better than the outgoing Xcent because they remind me of an old Toyota, but out with the old and in with the new, I suppose.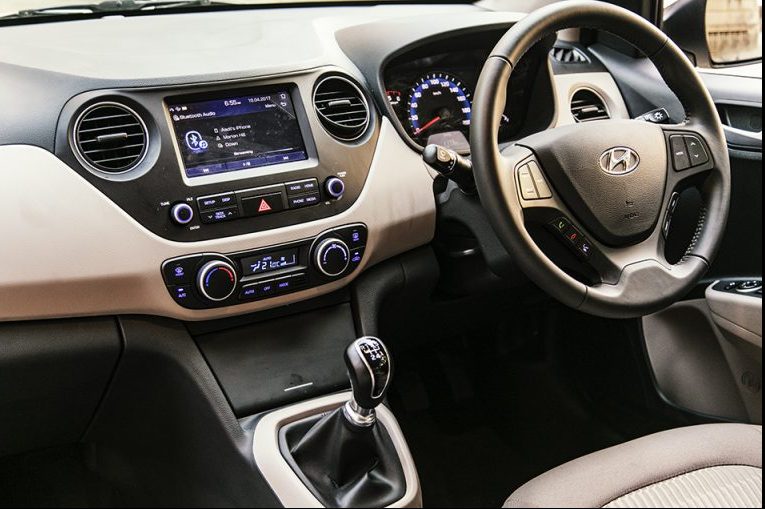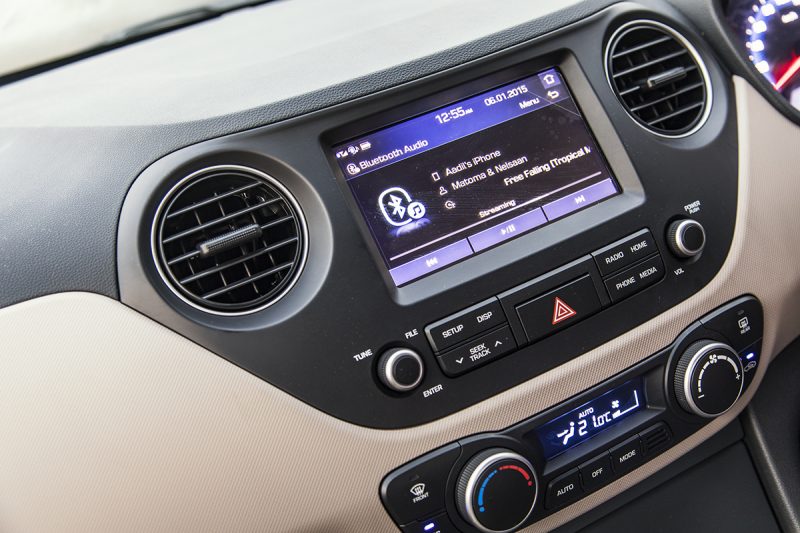 Of particular note is the fact that Hyundai's stuffed in a 7-inch touchscreen that has Android Auto and Apple CarPlay support, which seems to be of utmost importance to customers nowadays. What I can comment on is the fact that it's easy to use and the touch is sensitive enough. It's even easy to play around with on the move, so that's a good thing. Not much else has changed around the cabin area, but that's not necessarily a bad thing. Fit and finish is excellent, shut lines are down to the millimetre, and it's hard to fault the Xcent's no-nonsense virtues, really. Also, as in the previous Xcent, the seats are comfortable and you can think of having long journeys without any stress of over-working your back.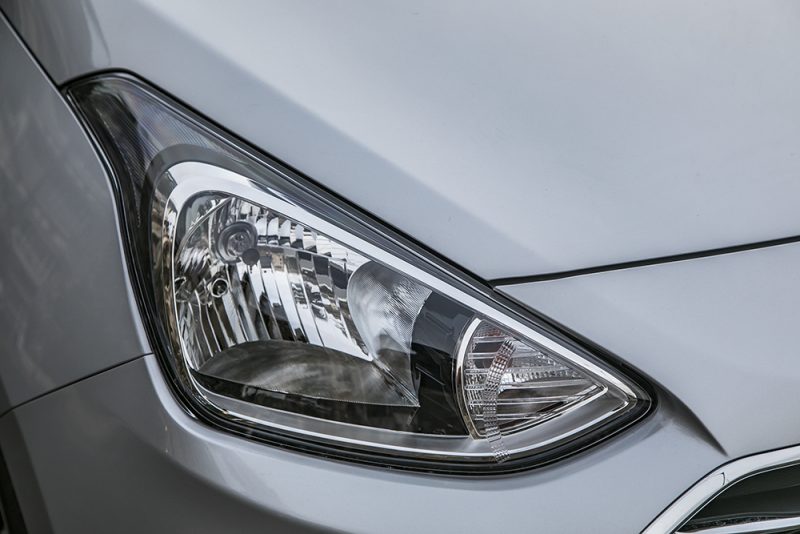 Speaking of long journeys, Hyundai's made them just that bit easier by dumping a 1.2-litre diesel engine, much like the one we saw in the Grand i10 we reviewed (and powerslid) a while ago. If your memory is a bit hazy, the Xcent used to get the 1.1-litre U2 engine. That's gone now and replaced with a slightly larger 1186cc unit that makes 74 bhp, nearly 3 bhp up, and 19.4 kgm. The good bit is that it makes the power from very low down – 1750 rpm, to be precise – and this makes it quick and eager from the moment you can think, 'Hmm, three-pot'. What I really like about this engine is that it will allow you to think you're going a lot faster than you are, and that the refinement levels are a lot nicer than you expect for a three-cylinder motor. If you can manage to keep the engine on the boil (that's anywhere above 2000 rpm and below 3500 rpm), you'll have a good, quick time. The 5-speed gearbox helps immensely in this regard and can easily keep up with your eager shifts. Shift quality itself is pretty good – none of that rubbery feeling here, thank goodness. The steering, then, is the only thing left in this triumvirate. I, for one, love the action and feel on it. Hyundai's gotten pretty good now at setting its steerings up, and the Xcent furthers that opinion. It's just the right amount of heavy when you're going quick, and that translates to a nice feeling when you're going around corners. I suppose it could be a bit lighter at slower speeds, but that's not really a complaint. It does just fine in both instances. Finally, in terms of the ride, Hyundai's again gone and made it just that bit better. It can now take bumps without dislocating your spine and the car stays flat and firm even at high speeds, which is commendable considering the skinny tyres. Overall, the Xcent is now much better to drive. I'd even go so far as to say that it's actually quite a lot of fun to drive. I just hope cabbies don't think that way, too, but they probably will considering how practical this car is from whichever angle you look at it.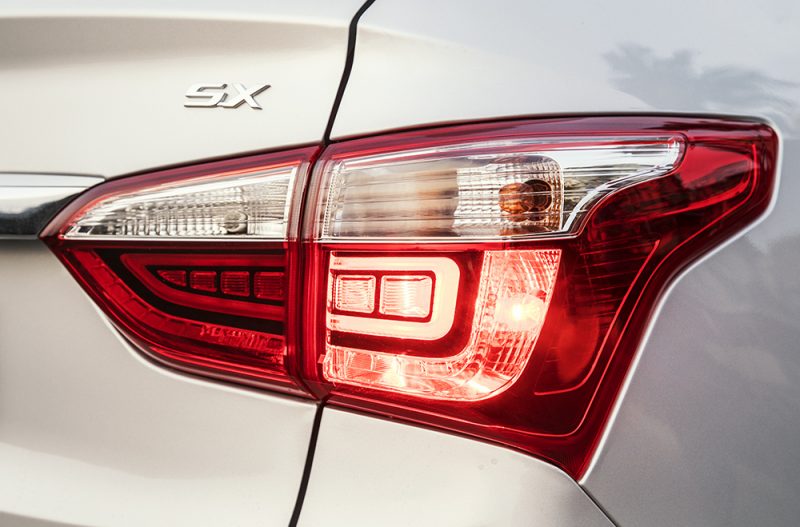 For the lot of you who are looking at a compact sedan with some seriously good credentials, I'd advise you to look no further. Prices range from Rs 5.38 lakh to Rs 8.42 lakh (ex-showroom, Delhi). The starting price is, of course, for the base petrol, which we haven't tested here. The diesel is the one that makes the most sense, however, so be sure to check that out. Good job, Hyundai. Keep it coming.