There is a deep psychological relationship between discretion and lust. It's not a quantifiable term, but it does bring about an actual biological reaction in the human body. While it may be long before a scientific term for it may be agreed upon, you and I know it already. It's called 'screaming'. That is the only imaginable thing you can do when strapped into the racing seat of the car you see here. Scream. Go on, don't stop yet. We still have a few more gears to go.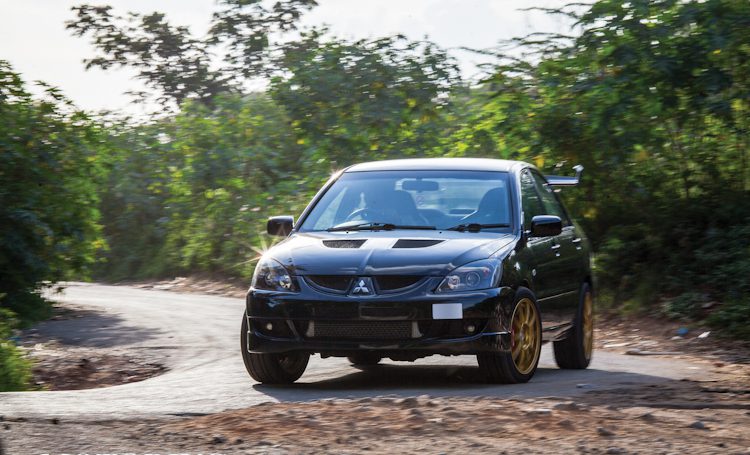 WAIT, WHAT?
If you thought this car was a Mitsubishi Cedia with some trick bits, you've made one Fazil Khan a very happy man. Fazil, you see, is the man behind FRK Racing, a performance tuning and restoration outfit that works its magic in the city of Bengaluru. While the FRK workshop is home to over a dozen very exotic (or should I say, oriental?) supercars, this black number got my attention the most. Or actually, it didn't. Because I thought it was a Cedia, too. But it isn't. What it is, is a Mitsubishi Evo 6 Tommi Makinen Edition, a car that later grew to be known as the Evo 6 ½ or 6.5, with just the exterior shell from a Cedia. Because sleeper, that's why!
IT MUST BE MOD!
You don't even have to ask. This car started out as a sort of dream project for Fazil, who envisioned it into its present form before he'd even started. The journey began with importing the EVO TME 6.5, a rare, limited-edition spec he'd zeroed in on for a few crucial specifications. The 6.5 was different from the 6 in its sharper focus on tarmac rally stages. This meant it got an upper strut brace, lowered ride height, a quicker steering ratio and the all-important titanium-shaft turbocharger that spooled up way, way quicker. But that's just the stock car — not enough for our man of the moment.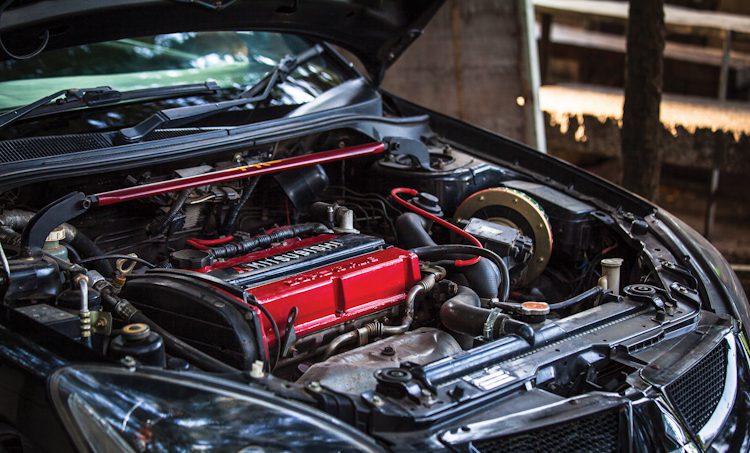 Instead, he brought the car down to his workshop and immediately set about tearing apart the bodywork. Pleased to see the Evo in all its naked glory, he set about fine-tuning the stock setup. In went a four-stage performance clutch, a fresh set of 282-mm Brembo brake discs and 17-inch Enkei wheels, all to make the stock setup perform to its best. Installing the shell itself was a painstaking job since it was far from a straight fit. Various mounts had to be repositioned, all the while trying not to upset rigidity or weight distribution, and after weeks of burning the midnight oil, it was ready.
IS IT QUICK, THEN?
Well, it produces 276 bhp at the wheels and has a 2.0-litre turbo-petrol motor, so you want to take a guess? It's not just quick, it's VERY quick. Thanks to all-wheel drive, it lays down its power in the most intense manner and as if feeling this sort of acceleration wasn't enough, it makes all kinds of scary noises as well! At very low revs, it's hard to estimate the kind of potential this car has as it putters around, blending it with Bengaluru's nightmarish traffic. But find one gap — just one — and you'll leave everyone around you completely shocked. I can say this because this is exactly what I was up to.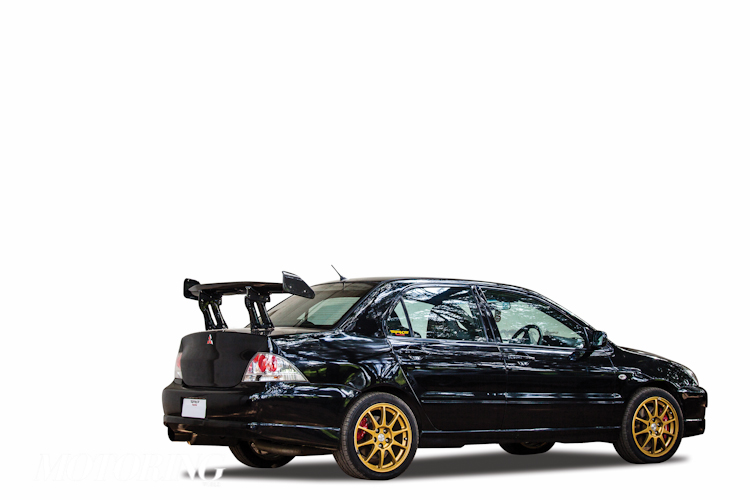 Find the nearest bit of empty tarmac and this Evo comes into its own. It'll rev all the way up to 6500 rpm, which is where it makes maximum power and at that point, you can do nothing but scream. If it's so frightening on hard tarmac, I don't even want to imagine what it must be like to drive one of these on loose, unforgiving gravel. With over 38 kgm of torque on tap from 2750 rpm and a kerb weight of just about 1400 kg, this car doesn't so much accelerate in a straight line as it punches you in the guts with sheer g-forces.
AND FUN?
What? This much wasn't enough already? Silly question, anyway. Of course, it's fun and not just because of the almighty motor. In its transformation from a very exotic Evo to the sleeper that it is today, FRK had the opportunity to further refine the car's already excellent balance. As a result, this car not only shoots ahead in a straight line with poise but also handles brilliantly. You could steer it hard into a corner and it simply grips, with no body roll whatsoever, like a true rally car.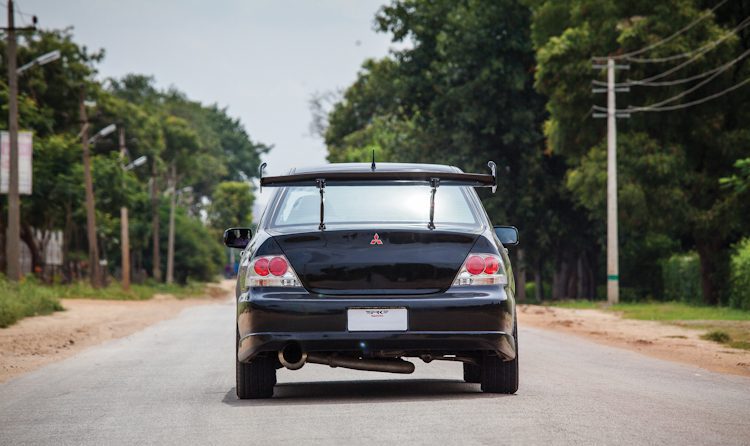 Despite the all-wheel-drive unit, you can get it sideways (I didn't try, but was witness to it) for as long as you like and it simply obeys everything its driver does. It's equally quick to bite back if you don't know what you're doing, mind you. The most priceless aspect of this car, however, is the fact that it's a sleeper. Parked amongst other cars, only the most dedicated of enthusiasts will be able to tell it apart from a Cedia and that, for Fazil especially, makes it worth the hours of effort. As for me, I can't 
wait to have another go. And yes, accept my apologies for all that screaming, 
will you Fazil?
Want to build something like this for yourself? The lovely chaps at FRK Racing will be more than happy to help realise your dream.
Give them a ring on +91 9845013130!