Photographs by Harshit Gupta
What's that? The regular Cooper S not quite working out for you? Ever heard of a little outfit called John Cooper Works, then? Well, then prepare to shell out roughly Rs 10 lakh more for what is undeniably the Cooper S turned to 11. The real deal is finally here, and the Cooper JCW will spit out 228 bhp and 32.6 kgm from its 2.0-litre four-cylinder turbo-petrol to add bucketloads of appeal to your grocery runs.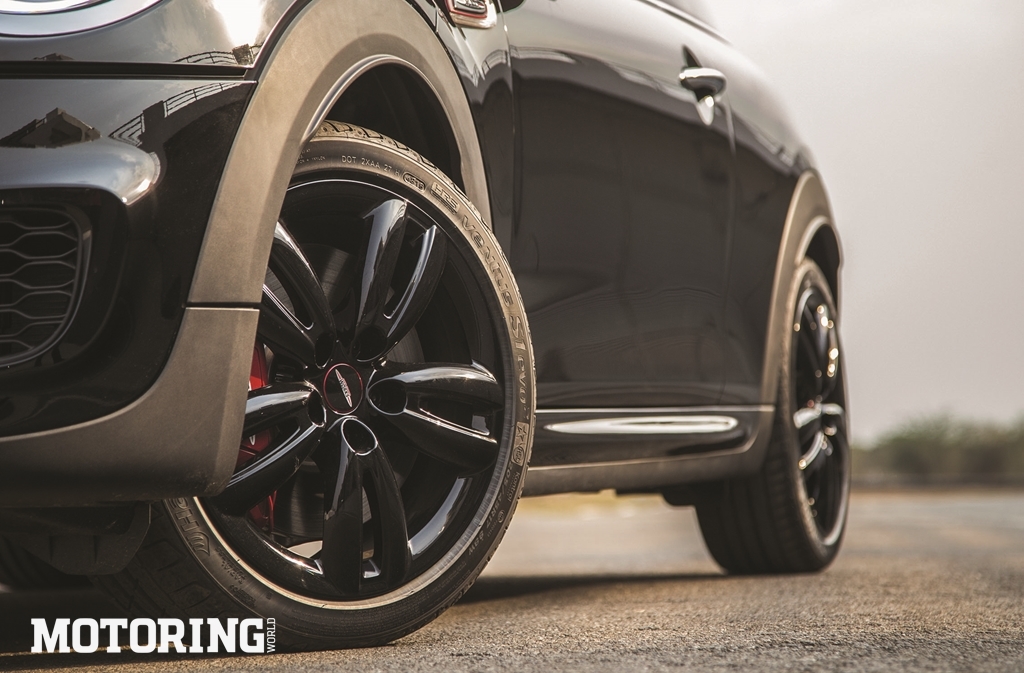 You get a whole load of add-ons to justify that extra money, of course. There's contrast colouring on the roof, the mirror caps, the brake callipers, the badging and lots of other bits and bobs around the car. What you see on these pages is the car equipped with 17-inch wheels, but there's also an optional 18-inch set that you could, well, opt for. It'd sure look better, but Mini itself suggests sticking to 17s knowing what our roads are made of. Other ways to differentiate the JCW are side skirts, sportier bumpers, a roof spoiler and the centrally-mounted chrome exhaust tips. My favourite bit on the car really has to be the full-LED headlamps and the Union Jack tail-lamp design. Just something ridiculously cool about the level of detailing Mini has done here.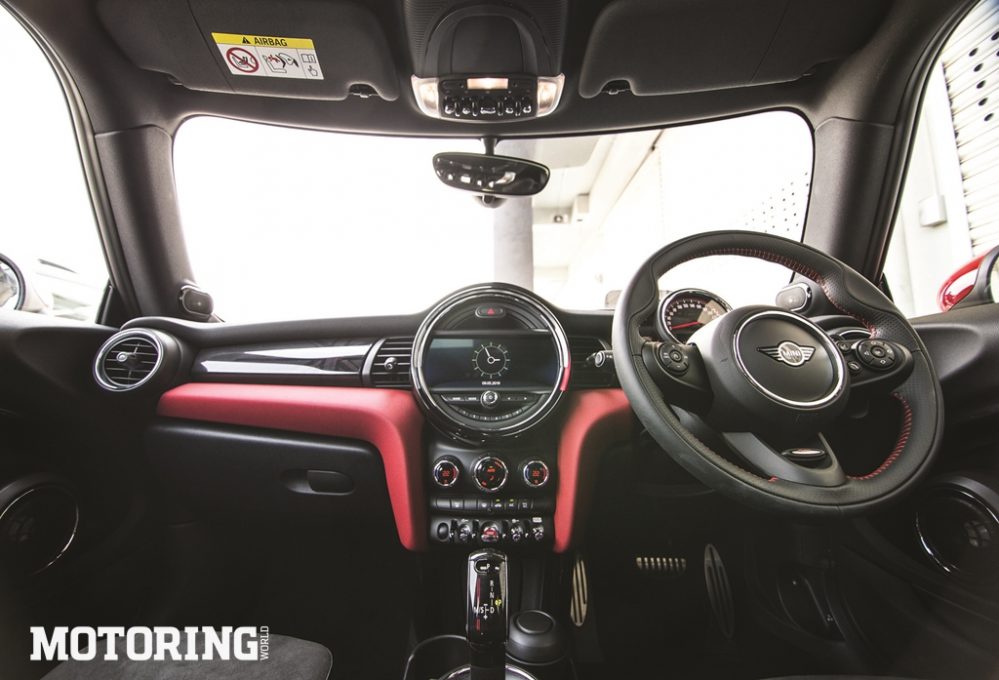 On the inside, your eye will immediately go to the new gear lever and the bucket seats that are only on the JCW spec. Sadly, there's still no power adjust for the seats, but it's a small price to pay in the larger scheme of things. Wait, why am I rambling on about these inessential things?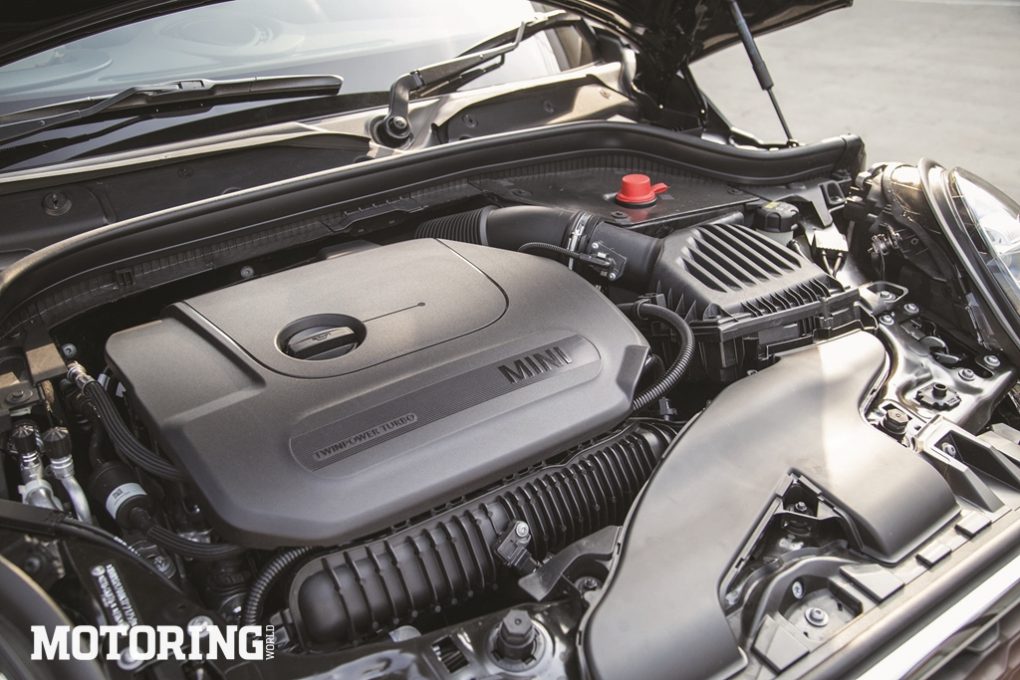 Right. First things first: under the hood is a 1998cc twin-scroll turbo engine that's been bumped up to 228 bhp and 32.6 kgm (38 bhp and 4 kgm up on the standard spec), and it's all tied down by an 8-speed torque converter (no 7-speed dual clutch here, weirdly) that sends power to the front wheels (one can hope for a rear-drive Mini someday, no?). Now, it should be noted that our media drive was on the MMRT in Chennai, so this review will be devoid of any real-world driving conditions, but honestly, this is one of those occasions where I'm actually really very glad about that. The Cooper JCW needs a track to let you exploit all that power. There are, as usual, three driving modes: Green, Mid, and Sport, and true to the last time I drove it, the Mini still sounds the best in Green, oddly enough. Either way, for the sake of the track, I slotted into Sport, nudged the gear lever to the left to engage manual mode and went on to make a lap using the paddles. And the JCW responds. It feels sharp and lithe, and quick on its feet. Of course, the additional power would be easier to notice on a racetrack but that's not the highlight here. The real spotlight is on just how much fun it makes the Cooper around the technical MMRT layout. The corner entries can be taken a lot faster than you'd normally expect and the exits are delightfully quick because you can get on the power very early. It's not perfect, sure, which is attested by the fact that if you push too hard, there's bound to be a noticeable amount of understeer that you'll have to learn to be wary of. But lap after lap, the JCW grows on you. You understand where to feed the car into the corner in such a way that the car feels hooked up, you understand just how much steering lock will make it start to squeal and understeer, and you grasp rather quickly how easy it is to overstep the limit.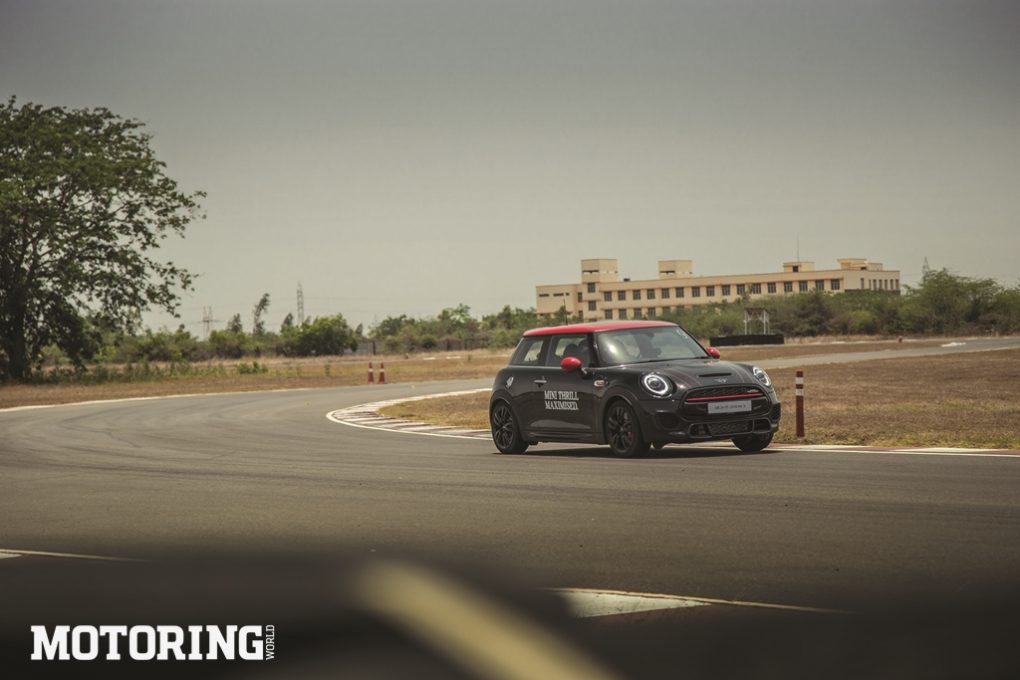 I love that about cars like this one. It's always a lot more satisfactory to be able to drive a car to the limit than have a car that's so absurdly quick that the limit is but a distant haze on the horizon. The Cooper JCW makes driving an absolute joy, that's for certain. What I felt could have been slightly better was the 8-speed torque converter. Left to its own, it's decently quick, but the moment you decide to take things in your hands, especially when you want a quick downshift entering a corner, it doesn't feel like the most responsive unit. There's a noticeable pause between the gear you're in and the gear you're asking for. It took a few laps to reorganise my brain to this behaviour, and only then did I feel truly comfortable with it.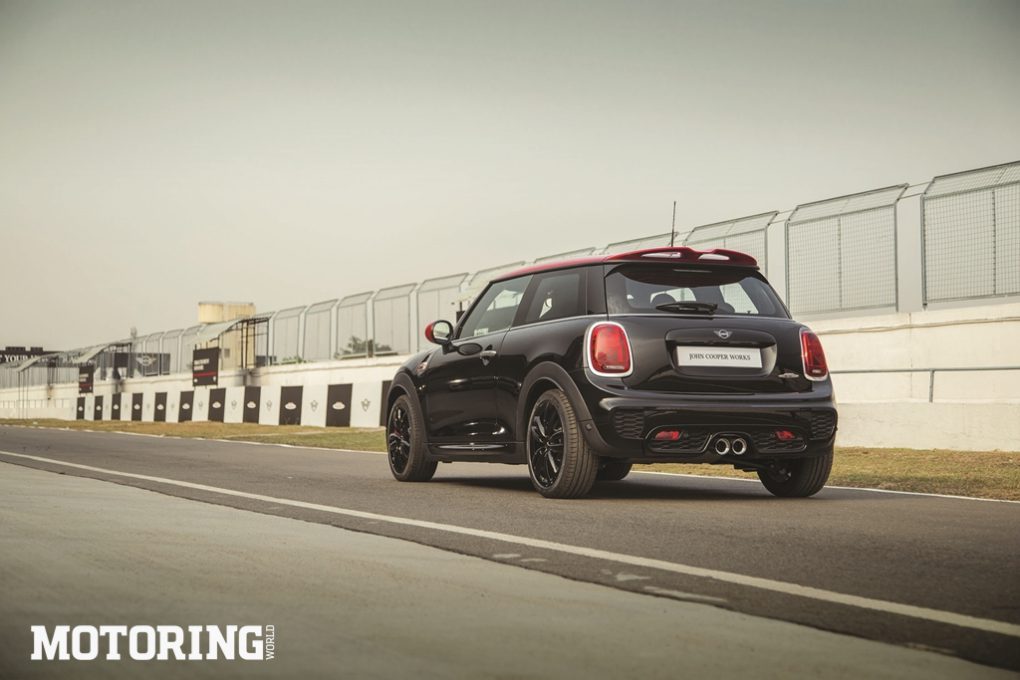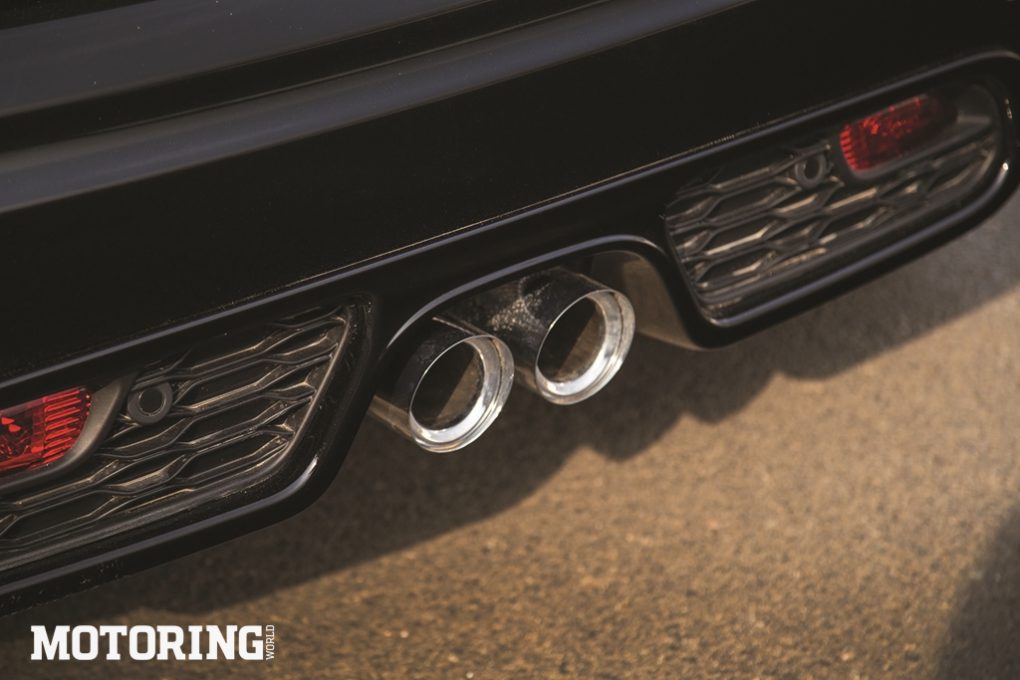 Down the straight, though, you'll be doing well over 130 kph, at which point it's a slight lift-off to get into C1. This could potentially lead to a bit of oversteer in a few cars, but the Mini stays planted enough for you to take the corner without any hassles. At the end of it, it might not have been the quickest car to do a lap around the track, but it definitely made for one of the easiest to crack a smile on your face. I spent hours thinking about the JCW after the day was over, and that, to me, is the mark of something really special. It's true that the Cooper S is, in itself, a tremendously competent machine, and you'll have plenty of people stating that very fact proudly. What the JCW does is add just that bit more to the package. In real-world conditions, I'm fairly certain the JCW will be quicker off the line and much faster in most conditions, but whether it's good enough to justify the near Rs 10 lakh premium is one I'm not certain about yet. You get a lot of additional kit over the Cooper S as standard for that money, like a rear-view camera, head-up display, auto headlamps and wipers, the torque converter, the seats and steering wheel, among others, but I'll have to wait and drive it properly to see if it feels justified to command that kind of premium. In the meanwhile, shall we see if JCW can engineer a one-off RWD Cooper JCW? If so, take my money. Now.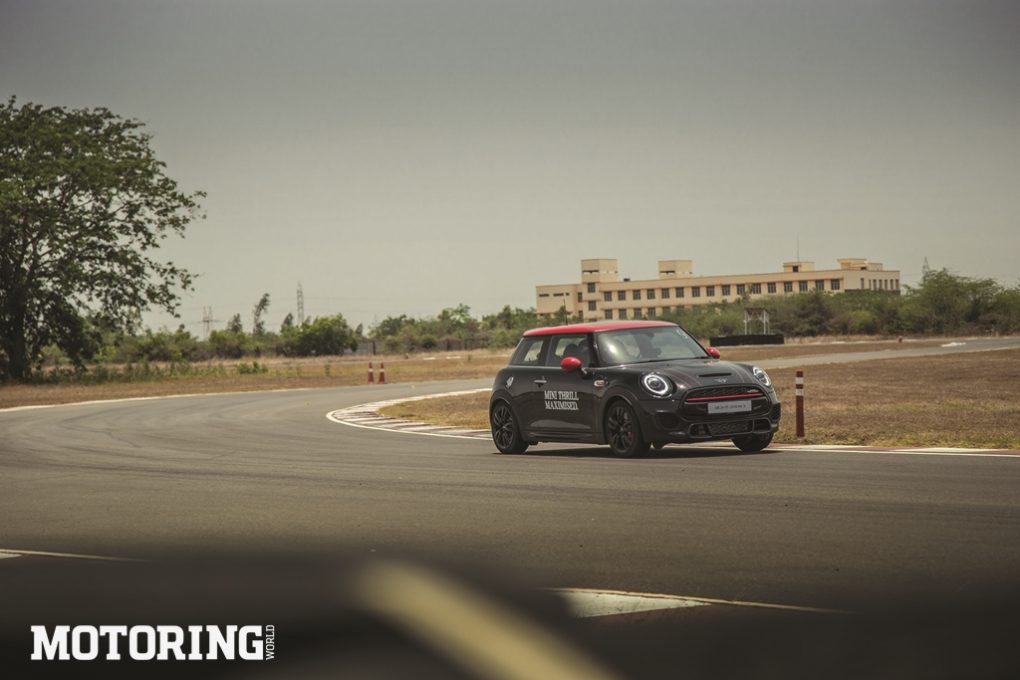 AUTODATA
Mini Cooper JCW
POWERTRAIN
Displacement: 1998cc, i-4, turbopetrol
Max power: 228 bhp@5200-6000 rpm
Max torque: 32.6 kgm@1250-4800 rpm
Transmission: 8-speed auto
TYRES
F/R: 205/45 R17
DIMENSIONS
L/W/H (mm): 3874/1727/1414
Wheelbase: 2495 mm
Ground clearance: 135 mm
Kerb weight: 1295 kg
Fuel capacity: 45 litres
PRICE: Rs 43.5 lakh (ex-showroom, Delhi)