Well, I was determined to find out if the Mini Cooper SE was, indeed, worthy to carry on such a weighty legacy. I mean, it was inevitable that there would be an all-electric Mini at some point, though I have to admit, I didn't expect it to arrive so soon. There are a few qualities that mark the Mini out, both as an icon and as a quick and fun runabout. I was on the hunt to see if the all-electric Mini exemplifies those qualities, by pottering around town. Quite literally, I was going to spend my day (and almost every last km of range) running errands around South Mumbai.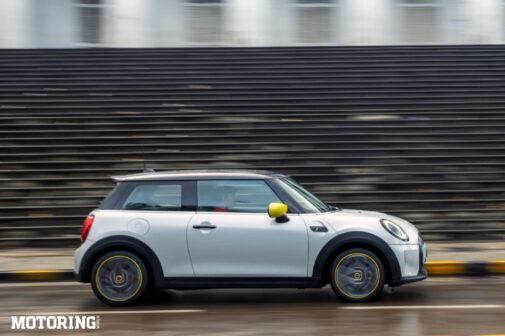 For the Cooper SE, the day started at 6 am — I had to be up at 5 am to make sure I had my microfibre cloths washed and at least 4 litres of water ready in case rained and we had to clean the car, repeatedly — and I headed to meet Kaizad and Janak for our shoot, and customary breakfast at a local Parsi joint after. A traffic-free road meant I could see if that zinginess that I (and almost everybody) have come to associate with Minis, is present.
A firm jab on the go pedal, and the Cooper SE takes off like a bat out of hell, or like a really slippery bar of soap — our test car's tyres were not at their 100 per cent, and there was plenty of slip-sliding happening as the rubber struggled to put down the 181 bhp and 27.53 kgm of instant torque. However, like all-electric cars, there isn't much after that initial (rather thrilling) shove, though you do build speed rapidly enough. 100 kph came up and whizzed past quite quickly; Mini claims a time of 7.3 seconds for that.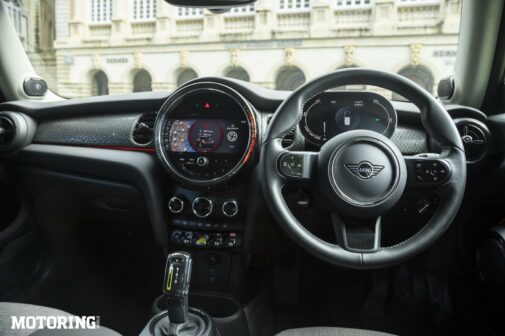 Yes, it does have that zinginess, which ticks one box from the list of attributes I'm looking for in a Mini. As I approached our agreed shoot spot, I looked at that typically off-centre 5-inch instrument cluster and I felt my heart lurch — the battery indicator says I still have over 90 per cent battery, but the distance to empty tells me I have about 150 km left. I must have done about 40 km in it so far, which means the approximate 200 km I'm going to get out of the Cooper SE's 32.6 kWh battery pack is quite a bit less than the promised 270 km (on
the WLTP cycle).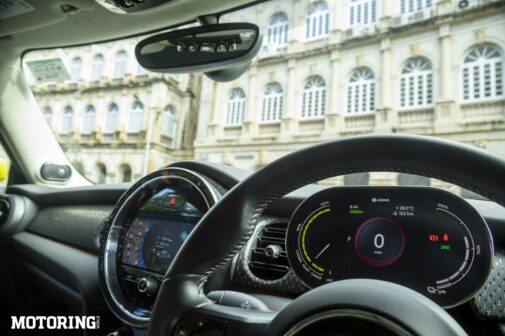 As we stood admiring this striking silver, back and yellow hatch, what Mini has done to this one's design accentuates the quintessential Mini-ness. Even the quirkiness of the design — from the quadrilateral theme in the 17-inch wheels to the tasteful yellow highlights and badges — carries through faithfully. It sure turned heads in the same way as the standard Mini, if not more obviously, again, thanks to those yellow accents. To be honest, to the layman, there isn't anything glaringly apparent that this is an EV. Most will identify it as such by seeing the green number plate, which is something I like — understated, yet rambunctious.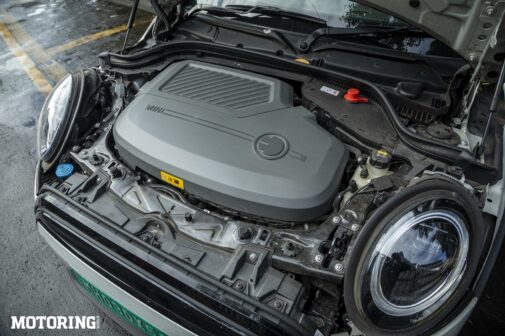 After the shoot (and the Parsi bhonu), I was headed to a medical equipment store on the southwestern side of Mumbai, where I had to peruse a number of wheelchairs that may be appropriate for my mother, who recently broke her femur. The dropping range made me feel anxious for a bit, but I had the day scheduled, and I hoped I'd be able to adhere to it. I really didn't want to call up Mini and say, 'I'm stuck at Nariman Point and there's no charge.'
For maybe the first time in my life, slow-moving traffic came to the rescue. EVs just love all the regeneration that comes from those conditions, and that did extend the battery's range to a certain degree. I wasn't quite as frantic, and because of that, I was really enjoying the one-pedal drive experience. That was when another worry kicked in — if I'm not using the brakes but the car brakes for me, do the brake lights come on? Am I about to be rear-ended?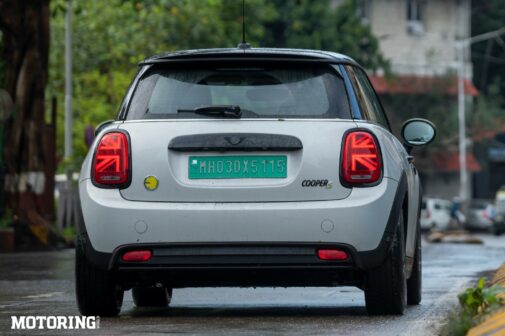 Nervously, I pulled out of traffic and found a cab driver willing to shadow me from one signal to another. He was quite confused at the request, and after he had assured me that the brake lights do come on, I explained to him that I didn't need to use the pedal in this car. He looked mournfully at the manual gearbox, CNG-powered Maruti hatchback he had been driving and said, 'I still have to do everything by hand in this one.'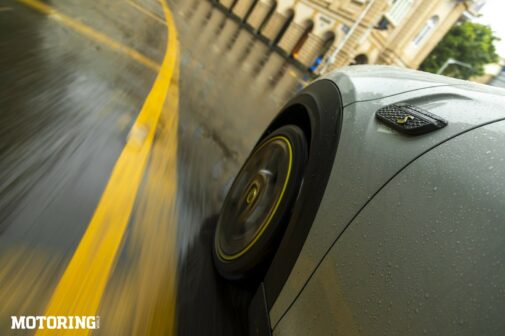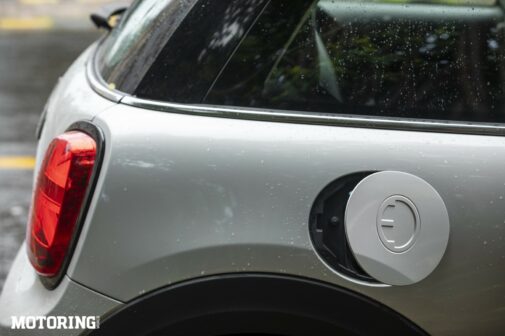 Next on my agenda, was a social call in south-central Mumbai. Unfortunately, it was cut short when the person I was visiting found out his brother was in a hospital in Chembur. I graciously offered to drop him and his wife in the all-electric Mini, but when we reached the car, there was some confusion. 'There's no rear seat?' was the immediate response. I pulled open the front passenger door, hit the switch on the seat, and it slid forward just enough to allow a smaller individual access. As time was of the essence, there wasn't any grumbling from the back, but I know I'll hear of it the next time I'm around.
Those seats are comfy for children, or best folded all the way down to liberate a rather large 731 litres of cargo capacity. On the other hand, neither I, nor my six-foot-two-inch friend, had anything to complain about in the front. The seats are very well-bolstered, and everything is within easy reach for the driver. I like that the cabin feels familiar, but that it also has the same lurid shade of yellow seen on the outside. It feels like a proper Mini to drive as well.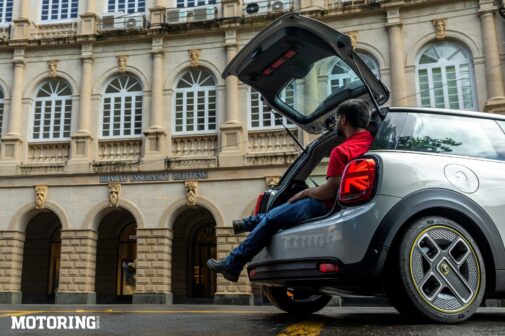 I do miss the sound of an engine, but this nippy little thing is well-balanced and quite enjoyable to throw around some corners. That go-kart-like feel is quite pronounced, especially for anyone who has been karting in an electric kart. It's much more powerful than any go-kart I've ever raced, but it has the brilliant dynamics of one. Besides the usual things that make Minis fun, the Cooper SE also has a very low centre of gravity, thanks to those heavy batteries mounted below the seats.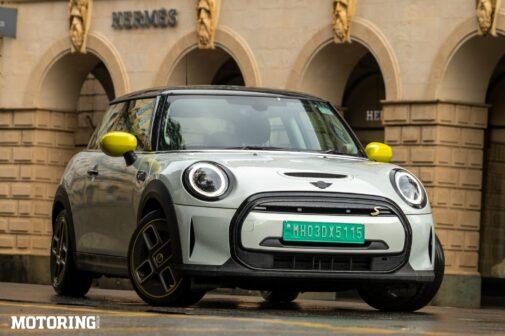 I crawled home in Green+ mode — it switches off the climate control and other systems it deems superfluous — to maximise the range and made it back with more than 20 km to spare on the distance to empty meter. I had driven about 165 km over the course of the day, and I had loved nearly every minute of it. Yes, this is a true Mini, but it's more of a statement than any previous Mini. The less-than-desirable range, and Rs 50.9 lakh, ex-showroom, India, price tag means that you're looking at a calibre of the buyer that isn't going to care much about either. With the Mini Cooper SE, you get a true-blue Mini and get to say you're making a positive impact on the environment. That's quite a statement.
AUTODATA
Mini Cooper SE
POWERTRAIN
Battery:
Max Power:
Max Torque:
Range:
32.6 kWh
181 bhp
27.53 kgm
270 km (WLTP)
DIMENSIONS
L/W/H (mm):
Wheelbase:
Ground clearance:
Kerb weight:
3845/1727/1432
2495 mm
NA
NA
PRICE
Rs 50.9 lakh (ex-showroom, India)