Photographs by Kartik Sadekar
Mini's here to tell you that you can put a price on uninhibited fun. Well, that, and a generous amount of bird droppings falling on you while you're having the fun. You see, a few months ago Mini sent us writer folks to Goa for a day of riveting, convoy-led Cooper S Convertible enjoyment. Suffice it to say that it wasn't fun then. That's my issue with these media drives. Sure, you're giving a lot of people the chance to drive your car at the same time, but in the midst of all the rules and limitations ('It's best if you stick to the planned route' and 'Please don't drive fast with the top down and have your passenger flash passers-by'), you're ruining what is an experience, in essence, in an extremely fun car. Well, fun car in this case, at least.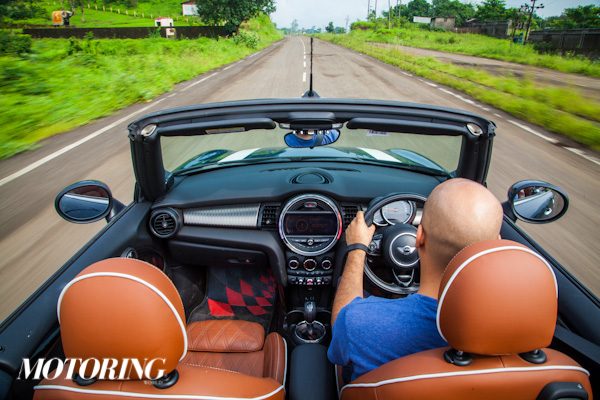 The most loveable trait that the Cooper S has is its tendency to behave like an absolute child. I loved it so much that I asked the guys if they could loan me one for a week, just to see what the other side lives like. It's not bad, let me tell you. Not bad at all. Especially when you give it a retractable soft top and a wonderful sound system, it's an experience that's only topped by an activity with a ludicrous amount of nudity involved. Like when you know you're going to be home alone for a while. Anyway, getting back to it.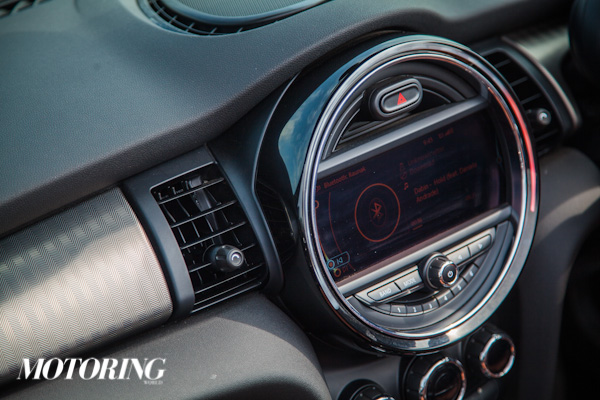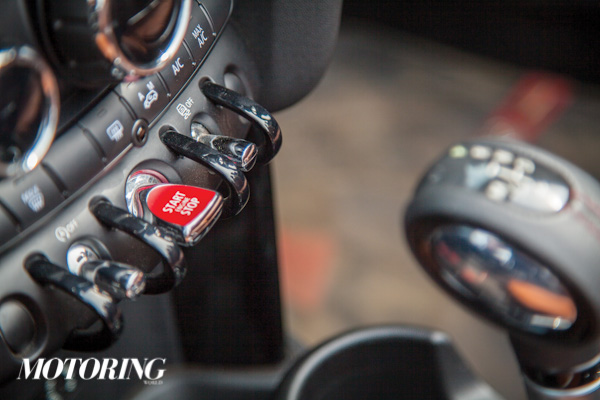 The Cooper S Convertible Mini sent over has three driving modes. One's where everything switches to full attack mode, one's for the tree huggers, and the last is for the confused lot who don't know what they want in life. I, for one, prefer the tree huggers mode, because polar bears and the ozone layer are what really matter. That, and the fact that the Cooper S sounds way, way better in that mode. Well, 99 per cent the latter. Confused?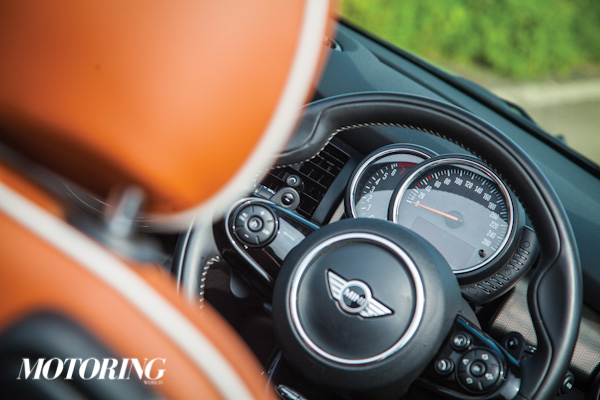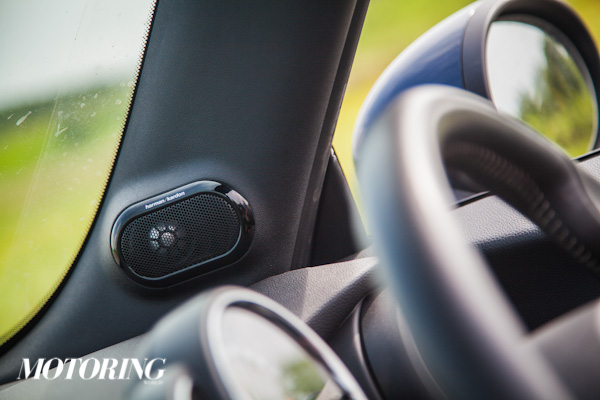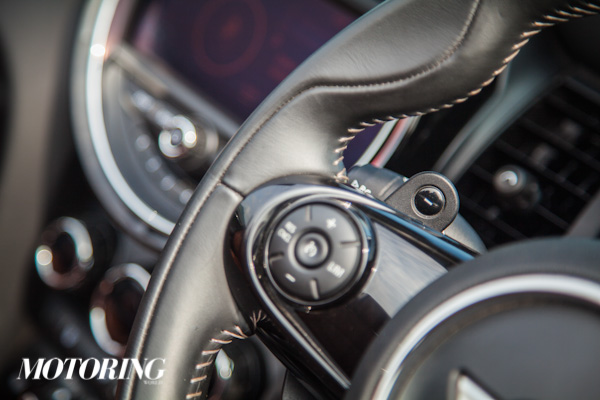 Shouldn't it sound the best in full attack mode? Well, yes, it does sound pretty good, but you need to get in one and hear the way the Cooper S sounds like Satan's being tortured by a pack of puppies when you're in 'Green' mode. You don't get those typical cracks and pops on the overrun, but revving the pants off of it is satisfying nonetheless. Another thing I gathered over the week with it is that you just can't drive this thing slow. Mini's packed in a 2.0-litre inline-four that produces close to 190 bhp, and in a car that weighs the equivalent of an anorexic on a carb-free diet, that makes for some pretty entertaining drives, let me tell you.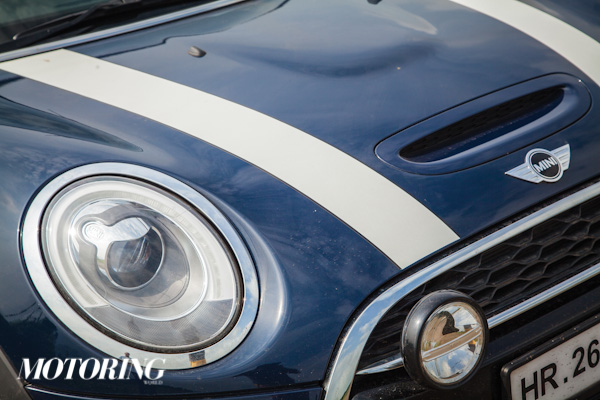 Bits that I didn't appreciate? Well, with the top down, it's almost impossible to see anything at the back through the inside rear view mirror. So you're left craning your neck out from the door hoping that you don't run over a puppy. It's also not the most, well, spacious of cars. It's got space for a passenger and a few bags of shopping at the back if you're lucky, but the way I see it, you're better off driving alone anyway. This maybe a front-engined, front-wheel drive car that's not prone to oversteer in the least, but that hardly takes away from the fun. What makes that possible is that it's compact and has the most deliciously direct steering possible. Even a tiny jink left or right on the steering wheel will have you squealing past a corner.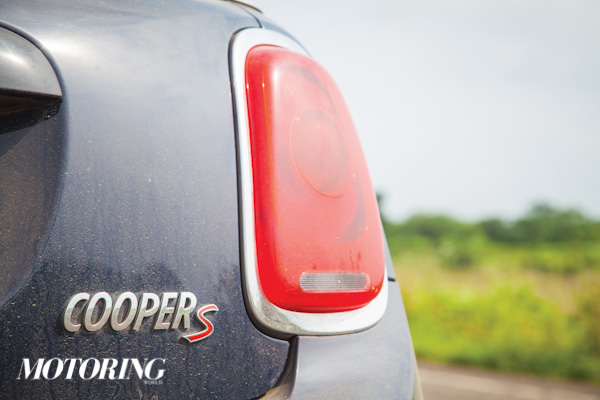 Our car also had a few rattly bits when the top was down, especially from the A-pillars, but that I suppose is thanks to the regular abuse that a media test car is subjected to. Other than that, the only downside is that the car rides a bit firm, so your back takes a bit of a beating after a while. The solution? Drive faster and get there sooner. Not the most responsible bit of advice, but an effective way to go about things, nonetheless.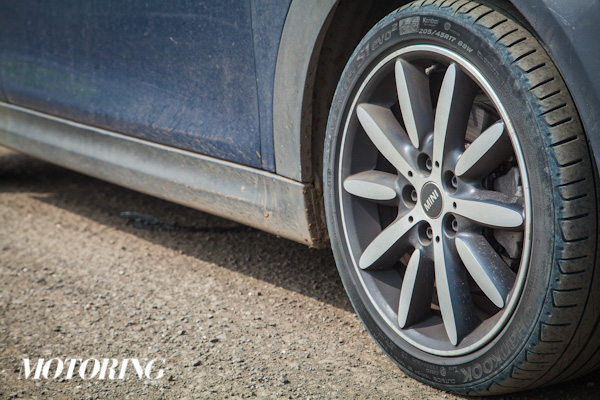 In short, this car is wonderful. Its spirit animal would be a puppy that's been unleashed onto an unsuspecting crowd. Its motto would be to drown your sorrows with a hilarious dose of laughter, and its way to achieve that would be by going topless and exposing you to the elements (those damn pesky pigeons will have their karma coming their way). Would I advise it?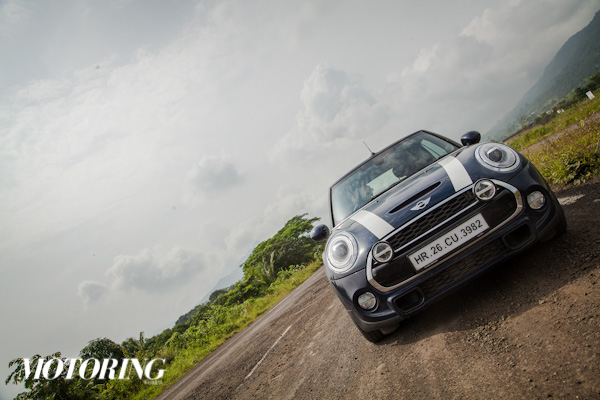 Absolutely. Sell your neighbours' kids if you have to, but do it. And wear 
a hat when you're driving with the 
top down.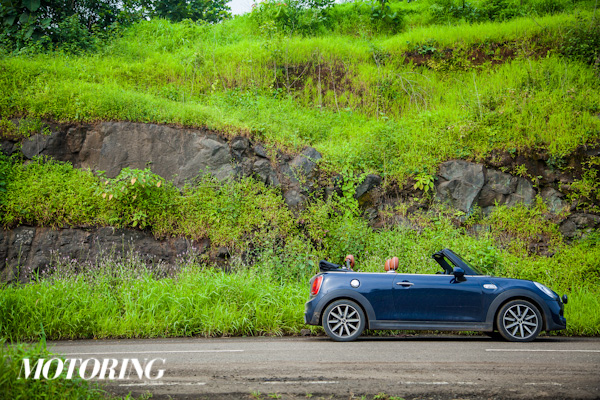 AUTODATA
MINI Cooper S Convertible
POWERTRAIN
Displacement: 1998cc, i-4, turbopetrol
Max power: 189 bhp@5000-6500 rpm
Max torque: 28.5 kgm@1250-4000 rpm
Transmission: 7-speed, auto
TYRES
F/R: 195/55 R16
DIMENSIONS
L/W/H (mm): 3850/1727/1415
Wheelbase: 2495 mm
Ground clearance: 145 mm
Kerb weight: 1295 kg
Fuel capacity: 45 litres
PRICE: Rs 34.06 lakh (ex-showroom, Delhi)