In a country which is borderline obsessed with size — whether it's phone screens or SUVs — introducing a car that is dwarfed by pretty much everything on the road is a rather gutsy move. It doesn't seem to matter that our cities are overcrowded, parking is a nightmare and traffic jams are de rigueur — when India goes car shopping, it is still ruled by how much car it gets for its money. Over the years, SUVs have dominated virtually all segments here, and they continue to do so. In this sort of a market, the Comet tries to make a splash by standing, er, tall.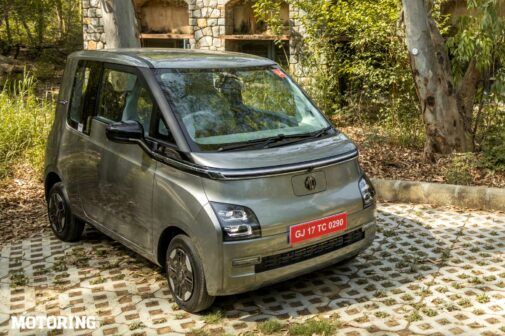 Compared to its other dimensions, the Comet actually does stand tall. In the flesh, it's quite a head-turner mainly because of its size and quirky design – everybody turns to look at this car, and I do mean everybody. An ambulance, which I tried to give way to, kept following me for over a kilometre and eventually passed me, with the driver and the co-passenger giving me a thumbs up with wide smiles. Yes, that level of attention is what the Comet gets on the road. How long that will last once the car becomes a more common sight remains to be seen, but still.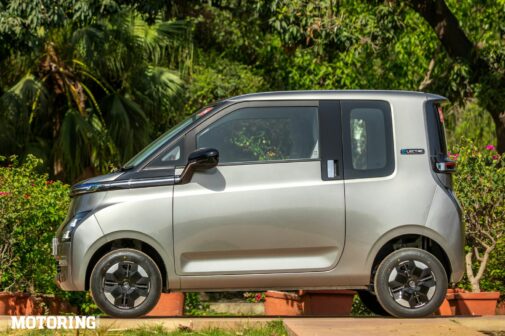 The design is unconventional, but not without flair. There is chrome thrown around the headlights and door handles, a piano-black strip running across, a wraparound LED light strip at the front and rear, a flush windscreen and that unique aero-inspired rear window; all little touches, but ones that help the Comet avoid the 'pod' look. Comparisons with the Nano (or the Smart, for those who know it) may be unavoidable, but that is par for the course when you talk of urban small cars. There are multiple styling and decal packs available to customise your Comet, but only four body colours are on offer.
On the inside, the Comet is much bigger than it looks. The doors have a surprising heft to them, and open quite wide. MG has optimized the born EV architecture to offer a lot of space inside, even if the width isn't quite there. If you are going to compare it to a conventional car, you may not be thrilled that there is no glove box, central storage or a place to keep your phone. There is a narrow space under the handbrake, next to the window switches, but that's not especially convenient. The seating position is quite high (and the seat does not offer height adjustability) and the under-thigh support could have been better. The dashboard has been sent on a diet, and there is no transmission tunnel, making space for a large footwell.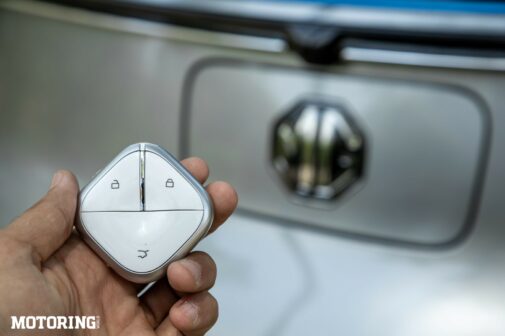 Access to the rear seats is a simple flip and slide, and the rear-seat space is not bad at all. Children might be happy looking out of the aircraft-style rear window for longer durations, but taller adults may choose shorter rides. The rear seats split 50:50 and that's when you get a boot; otherwise, it is only good for laptop bags and charging cables. That said, MG is very clear that the Comet is a car designed for a very specific purpose – urban commuting – and to that end, its claim that most cars are occupied by just one or two people, for the most part, seems valid, from what I've observed.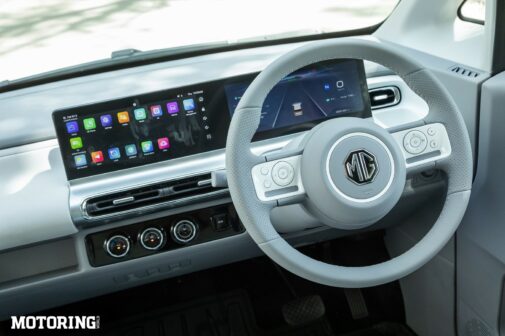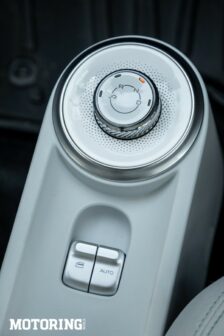 MG has always been a strong proponent for tech and safety in their cars, and the Comet tries to live up to the 'Internet Inside' badge as well. There are two 10.25-inch touchscreens (a hat-tip to the three-pointed star is due, I guess) which let you control everything. The resolution is high, the UI is clean and the setup does remind you of your smartphone, which most people will be happy with. There is a minimalist vibe, with high-quality plastic all around, and the white click-wheels on the steering are quite cool. The rotary drive selector kind of floats in the air, and the fact that there's no 'P' to park on it may confuse people, just like the lack of a start/stop button might.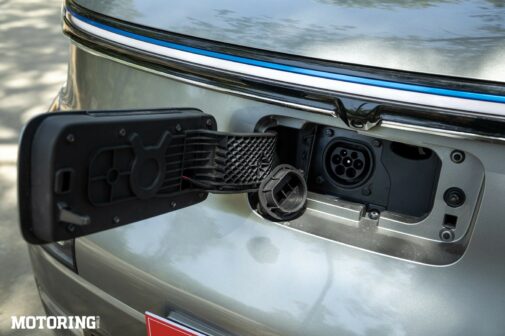 The funky lozenge key doesn't fit anywhere, but put it on the dash, press the brake pedal twice and you are good to go. Switching it off might feel a little strange at first, since there is no start/stop button; you need to put it in neutral and lock it using the key to switch it off. There are 55+ connected car features, with Hinglish support, and Apple CarPlay and Android Auto are wireless. The Comet gets two airbags, ABS with EBD, TPMS, a rear parking camera with sensors and ISOFIX seat mounts. No ADAS yet, and no wireless charging or auto headlamps either.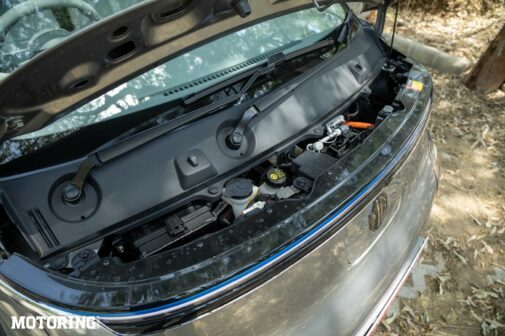 Just like with its design, driving the Comet will require a little bit of recalibration on your part. This is not a put-your-foot-down and shoot-off-the-line EV, and it does not pretend to be one, although it's nimble enough. Powered by a 17.3 kWh prismatic cell Li-ion battery, the Comet makes 42 bhp and 11.21 kgm of torque, which may sound on the low side, but you have to remember that it weighs a little over 800 kg. Zero to 100 times are not the benchmark we should be discussing, but the claimed range is 230 km. If you are thinking of zipping and zooming in traffic, the Comet will advise restraint. The drive experience is very relaxed, not rushed, and while I did manage to take it to 95 kph, the sweet spot is sticking to the 50-60 kph speed limits in Delhi.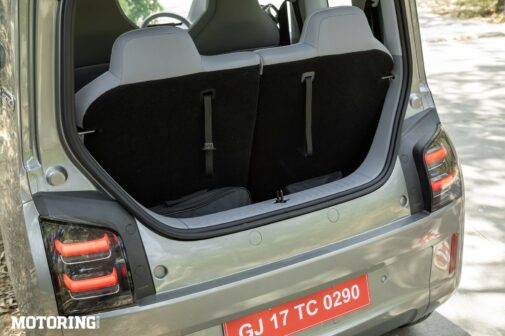 Its diminutive size makes it an absolute breeze in the chaos of the daily commute, and the fact that you can squeeze it into the tightest of parking spots is a huge plus. The tall driving position is great, too, giving you a surprisingly commanding view of the road. While the Comet feels planted enough at the 60 kph sweet spot I mentioned, its 45/70 tyres on 12-inch wheels means it's not really built for high-speed cornering, and it's also quite softly sprung. This means that its ride quality is pretty good for city conditions, but at higher speeds, it does tend to wallow. In terms of charging, MG claims the Comet will go from 10-80 per cent in 5 hours and to 100 per cent in 7 hours. No DC charging is a miss, I feel, but MG may add that option later.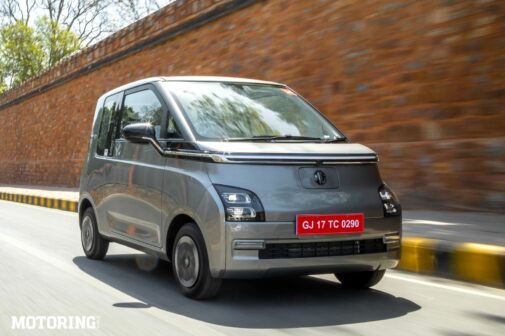 In the little time I spent driving the Comet, I wondered if the attention it got on the road would translate to sales. It's an interesting product all right, and is taking on years of convention when it comes to buying a car. As a family car or even a first car, the Comet may not be able to attract many. MG knows this, though, and it is banking on younger, early adopters to attract the rest. In fact, it's saying that it will discourage people from buying the Comet if it feels the car isn't right for them, which is pretty bold as well. At Rs 7.98 lakh (introductory, ex-showroom for the base variant), it's the most affordable EV in India, but India is not going to compare it with only EVs. At that price, you can choose from a bunch of hatchbacks, compact sedans and SUVs. For this meet cute to turn into a happily ever after, MG will have to go beyond tech and badges. I like happily ever afters, so I am rooting for the Comet.
AUTODATA
MG Comet EV
POWERTRAIN
Battery:
Max Power:
Max Torque:
Range:
Charging time (3.3-kW Charger):
17.3 kWh
41.42 bhp
11.21 kgm
230 km
5.5 hours (0-80 per cent)
DIMENSIONS
L/W/H (mm):
Wheelbase:
Ground clearance:
Kerb weight:
2974/1505/1640
2010 mm
NA
NA
PRICE
Rs 7.98 lakh (ex-showroom)