My sixth sense had kicked in. The presence of something big in my proximity, accompanied by a deep hum amplified with every passing second. I turned to look and was instantly bedazzled. A glimmering Maybach 62 had gracefully pulled into the fuel station. I stood there, frozen, with my jaw dropped and sight locked onto the limousine, soaking in what the finest example of luxury on four wheels looked like. This is what a Maybach is capable of doing, in a nutshell. It has been 10 years since that day, but the memory remains fresh. And I couldn't have imagined saying this back then — I have the key to a Maybach. That took a moment to sink in. It's the big daddy of automotive affluence. Behold the Mercedes-Maybach GLS 600!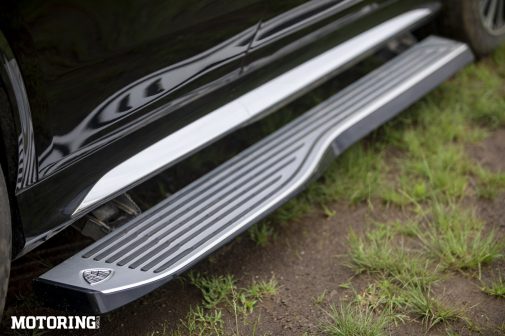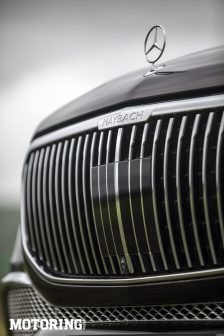 Mercedes-Benz is perpetually the first name that comes up whenever you think of luxury, and that name gets a whole new meaning when you add 'Maybach' to it. The GLS 600 has an unmistakable identity that can never go unnoticed. It is what differentiates the super rich from the merely rich. It is quite an experience to be exquisitely enveloped in the lap of luxury, and how a sense of importance rubs off on oneself.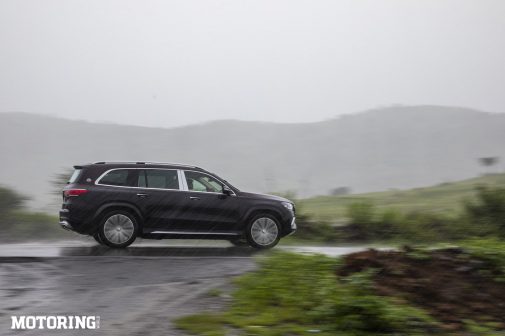 That sense is present from the very moment you open the door. An electrically retractable running board slides out to assist your pampered feet when you need to board or alight the Maybach. And no two Maybachs are the same, as each one is customised differently. The one here follows suit with beautifully specced interiors with nothing but premium materials everywhere you see. You'll barely touch any plastic in the cabin because everything is covered in leather, wood or metal. Even the carpet is white and thick, while the seat is more cushioned than anything I've ever come across in a car of any kind.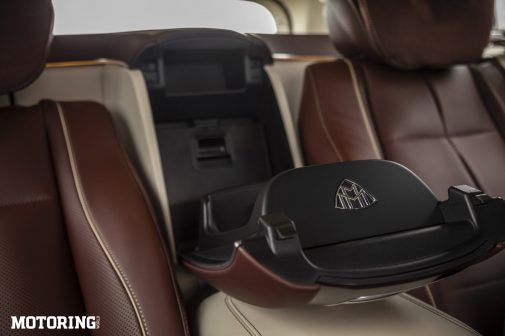 I got in the driver's seat first, and the moment I shut the door, I was disconnected from the outside world. The sound damping is so good that all your attention is immediately drawn towards the extravagance on display. It's a laugh, how this thing comes alive — like a gentle giant shaking out of its slumber, the AMG-based twin-turbo V8 firing out a deep growl from the exhaust. Speaking of which, this SUV comes with an exclusive Maybach driving mode in which the V8 whispers at the lowest revs in coordination with the transmission's discreetly shifting gears and a super-sensitive suspension for a tranquil driving experience.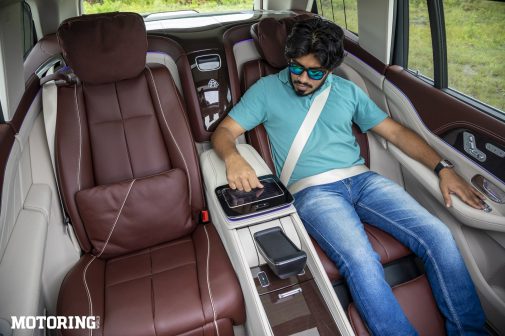 While a regular GLS features three rows of seating, the Maybach comes with just two. That's because the rear seats are power-adjustable lounge-like recliners that offer acres of legroom that can be likened to first-class airline seats. A bench seat is also available as an option, but c'mon, the executive treatment is what this SUV is all about. All four seats come with heating, cooling and massage functions that keep you relaxed and rejuvenated after a day of being filthy rich. The cabin is loaded with tech, with two digital screens at the front, two more behind the front seat, and a retractable tab on the rear centre armrest to control the 13-speaker Burmester audio system, windows and blinds, massage settings, and the ambient lighting as well.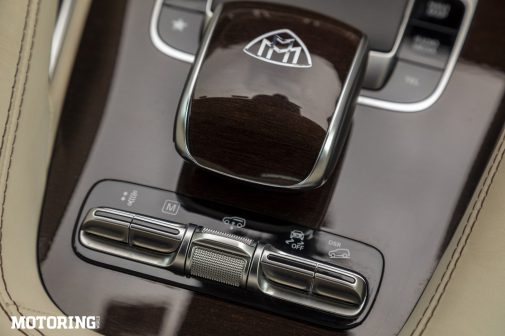 For an SUV that weighs 2.7 tonnes, the Maybach can be very misleading about its performance with the 541 bhp and 74.43 kgm on offer. While it's rare to watch a Maybach being driven fast, boy, can she run! The acceleration is good enough to push you deep into the plush seats, while taking hard cornering doesn't come with any drama of oversteer or understeer. It sticks to its line as if on rails with its 22-inch wheels and wide-profile tyres. It even has a Curve driving mode in which the inner side dips into the corner, almost like a motorcycle, cancelling out body roll. All this power play is closely monitored by a radar-guided system that acts as a safety net to keep things clean. From collision detection to lane guidance to automated braking assist to adaptive cruise control, this Maybach has it all.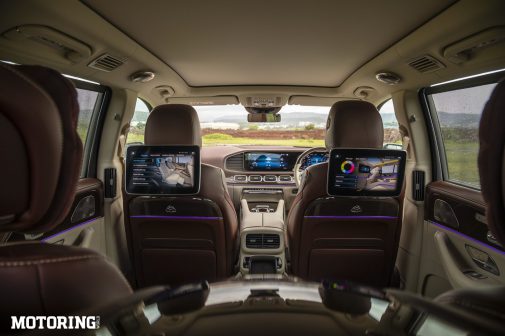 All said and done, it boils down to the price you pay for all these comforts and luxuries. Or not. For a princely sum of Rs 2.43 crore, the Maybach GLS 600 makes more sense than the Maybach-equivalent S-Class that Mercedes-Benz offers. And it is no surprise why all 50 units of this land yacht were already spoken for even before the official launch. To get a chance to spend time in one of the finest automobiles that define luxury is an experience that remains unique and special at multiple levels. From standing outside staring at the first Maybach, wondering how it was on the inside, to actually wafting around in one myself, was like a dream come true. Total domination of luxury is really quite something else.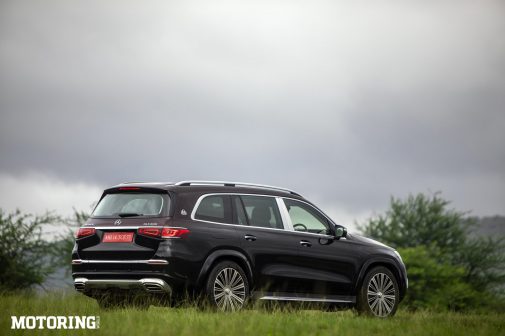 AUTODATA
Mercedes-Maybach GLS 600

POWERTRAIN
Displacement: 3982cc, V8
Max power: 541.7 bhp@6000-6500 rpm
Max torque: 74.43 kgm@2500-4500 rpm
Transmission: 9AT
TYRES
F/R: 285/45 R22 / 325/40 R22
DIMENSIONS
L/W/H (mm): 5205/2157/1838
Wheelbase: 3135 mm
Ground clearance: NA
Kerb weight: 2785 kg
Fuel capacity: 90 litres
PRICE: Rs 2.43 crore (ex-showroom, Mumbai)