Photographs by Vishnu G. Haarinath
I'm afraid that this story has to be started with the old 'Looks are deceptive' tag line. You see, it's especially true in the case of the facelifted Mercedes-Benz S-Class. To the casual observer, there's still the same insanely opulent and graceful 5+ metre-long limo wafting by without a care in the world. And the casual man (or woman) casually observing this new S-Class wouldn't be too far from the truth. And the truth is that there haven't been any changes to the sheet metal or the body. All that's visually different is a new grille, a new bumper, and a set of new tail- and head-lights. Not much to write about, then? Hardly.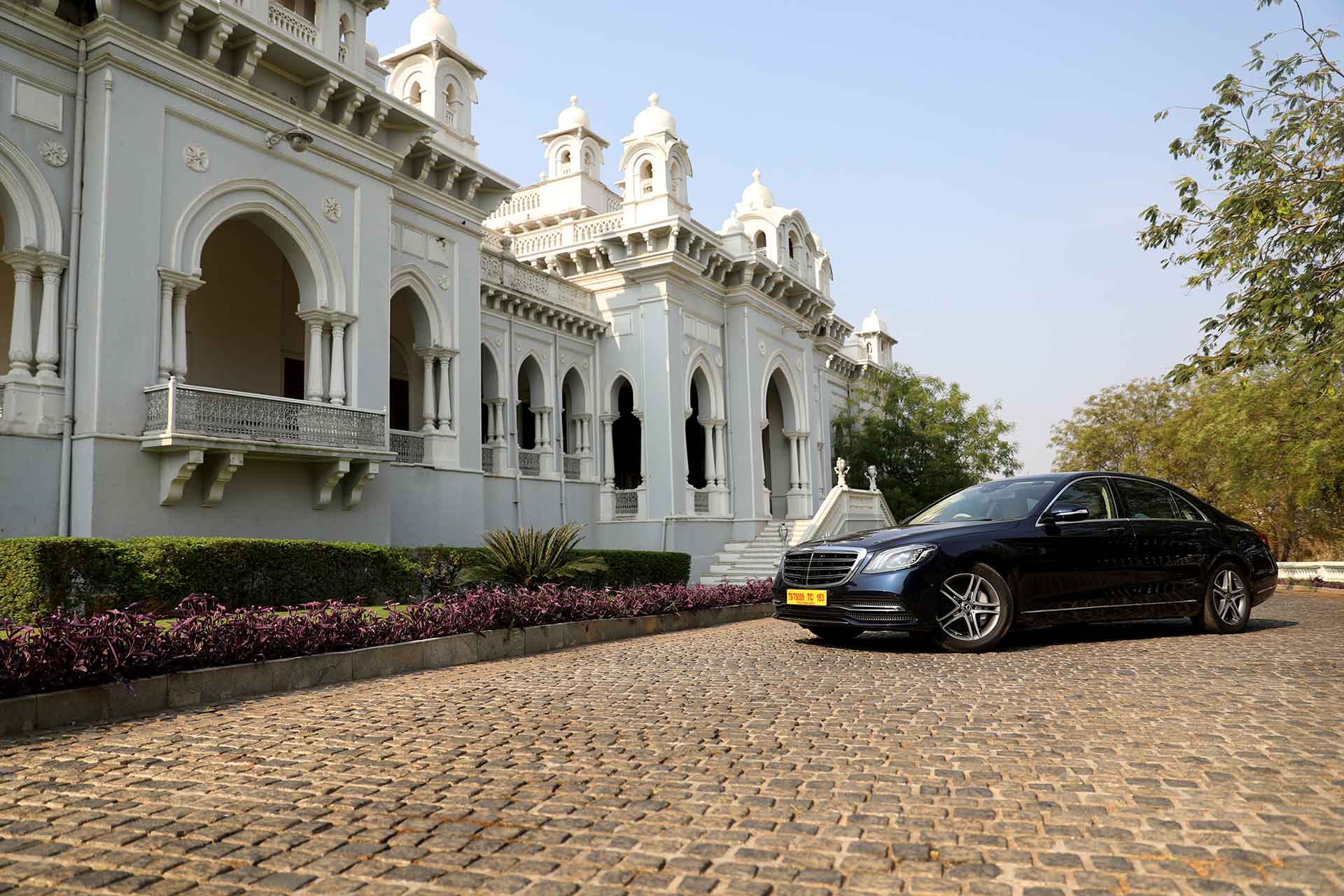 While what I said was true, Mercedes hasn't made this update worthless (like anything with the S-Class ever could!). What it has done is introduce two lovely new motors, a diesel and a petrol, that come along with it a bunch of things that haven't been seen in this segment before. Now that's my kind of facelift, honestly.
Without wasting any more of your time, allow me to dive right into them. More specifically, let me talk about the new S 350 d, which is the diesel and the one that gets the most attention anyway. It has a 2987cc six-cylinder engine that makes 282 bhp and a bloody brilliant 61.1 kgm to enable more-than-adequate wafting abilities. This new OM656 engine comes with a bunch of tech to reduce friction and improve efficiency, so what you end up getting is a supremely opulent drive that's second to none. The rather big deal about this engine is that, unlike the petrol S 450, it ditches the V6 layout in favour of an inline-six. Now, why would Mercedes-Benz do that, you ask? It's no misconception that V6s are preferred because they're easier and better to package, but Mercedes thinks that an inline configuration makes more sense for the new S because it frees up a lot of space on the sides to allow for all of that hardware that's oh-so-important to meet the ever-tightening emission standards.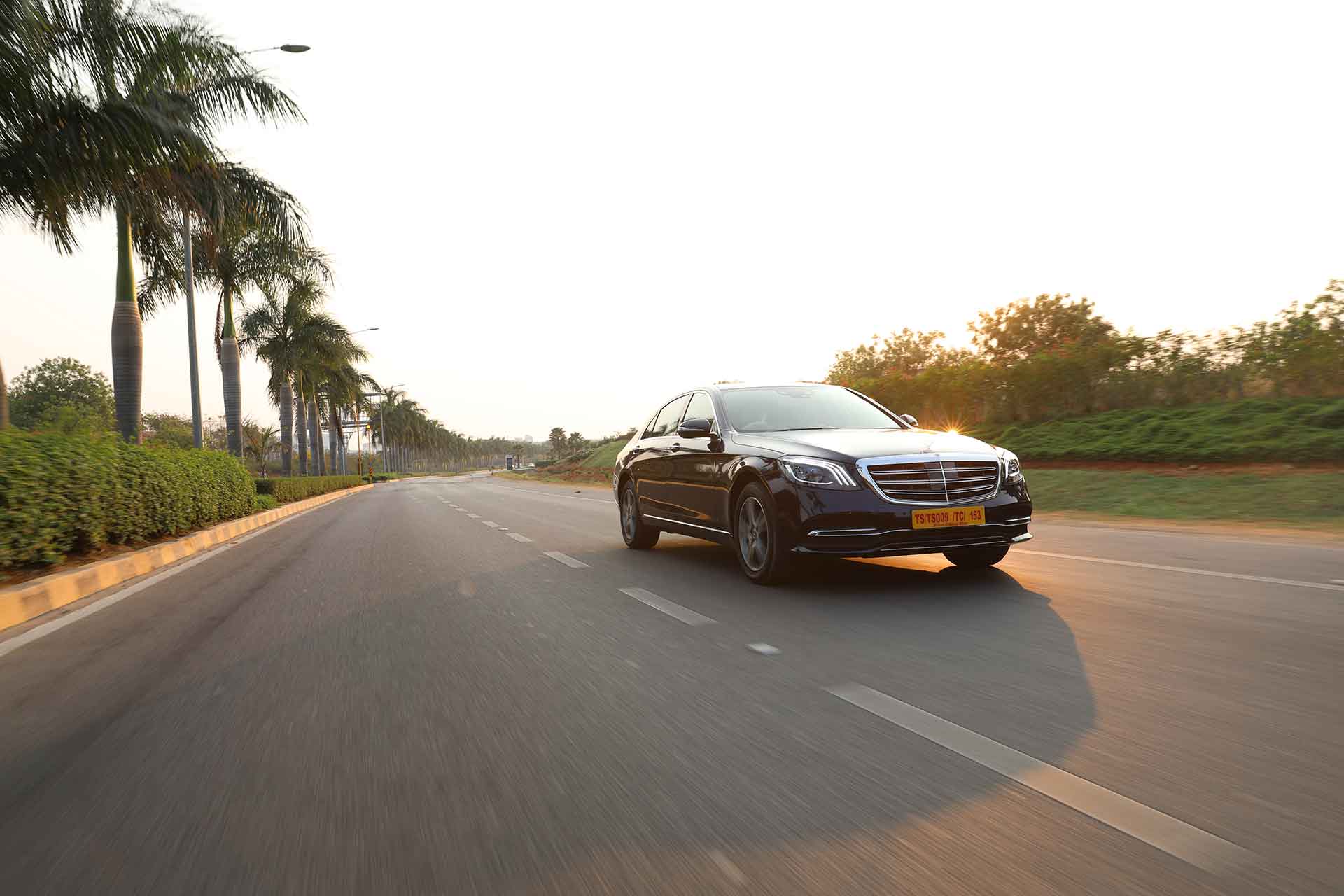 Putting all that aside, though, the pertinent question is how it does over the previous OM646 3.0 V6. In a word? Sublime. There's just so much to like. It gets mated to a 9-speed gearbox that's smooth as can be, and there's an instant wallop from very low revs. Mercedes claims it will do the 0-100 kph sprint in 6 seconds, which is none-too-shabby for a non-AMG derivative. The S 450 will do it even quicker (in 5.1 seconds), and that's simply astonishing.
Speed, however, isn't what it's set out to do. It's the ability to waft seamlessly and over the most ridiculous roads that's most astonishing for the S. I spent a fair amount of time navigating the roads of Hyderabad and I got tired of trying to look for shabby roads on purpose after a while. The car's definitely been set up to deliver a surreal ride for its occupants, and that's perfect, because that's what potential S-Class owners will look for. Do keep in mind that this comes despite the fact that Mercedes hasn't included the Magic Body Control system into the facelift. What it does is essentially scan the road ahead for bumps and potholes using a camera and prep the suspension in advance to better tackle them. Smart innovation, but it doesn't see the light of day here. Will they also be tempted into sitting in the front seat once in a while? I have my doubts there. You see, while it is beautiful to go about everyday life in it, it's not as engaging as I'd like it to be. Definitely not as good to drive as the 7 Series. The steering's a bit wooden, and at close to two-tonnes, it's hardly quick to change directions, either. You're much better off cruising along a highway in a relaxed manner, watching the scenery go by and wondering why your company isn't doing as well as you thought it would. Its Distronic mode, which essentially is an adaptive cruise control by which the car maintains a distance to the car in front, is particularly impressive. Heck, it'll even steer itself if the lane markings are clear enough to see! There's even active braking assist and active blind spot assist, and these come together to make the S-Class a very intriguing package, no doubt.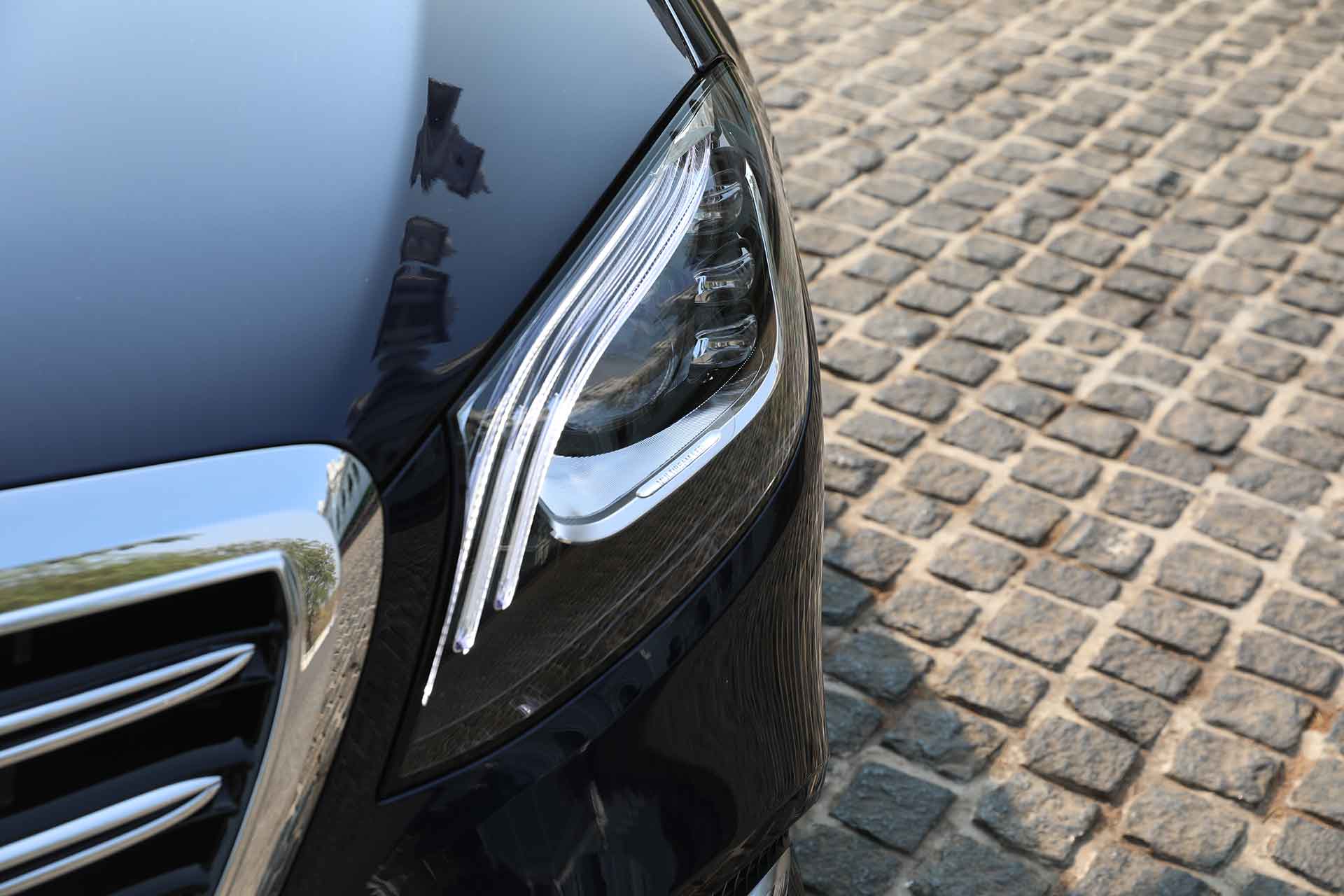 Other than that, the new bits include a distinctive three-strip LED cluster for the headlights (Mercedes claims this is powerful enough to light up objects 650 metres away!), and the subtly revised grille with a blank panel in the centre to house all the driving aid sensors. On the inside, it remains much the same. There are two giant 12.3-inch displays to cover everything from your speedometer and rev counter, to the infotainment. They have a stunning amount of customisations available, so go nuts! There's also Android Auto and Apple CarPlay, of course, and a wireless charging feature for your phone (if your phone is good enough to have it, that is). Obviously, though, the back seat is where it's at: there's a huge number of massage options, you could fold the front left passenger seat to liberate more space from the back, and the seats are ridiculously comfortable. This is still very much a car that has its priorities set for the rear seat.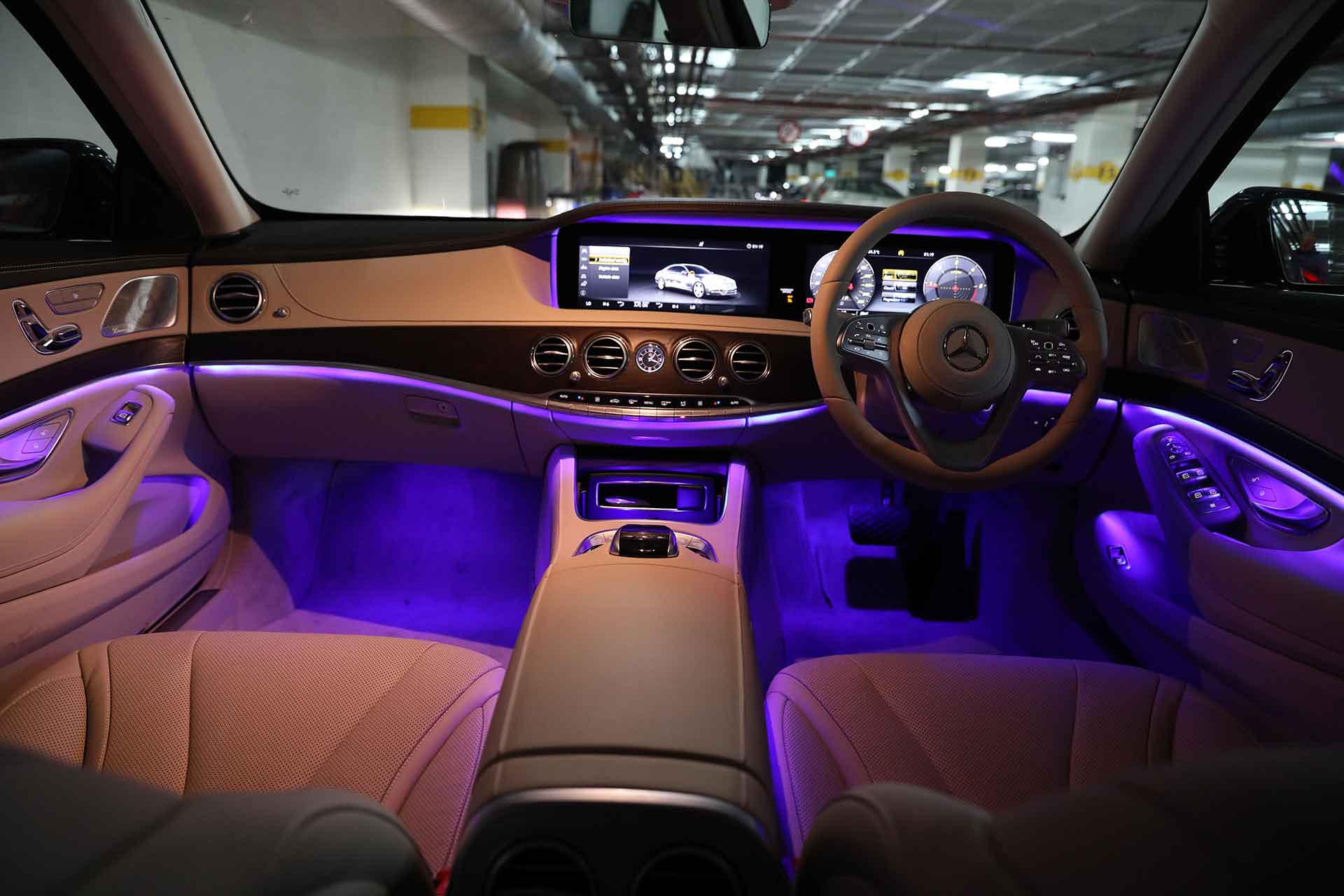 All of this can be yours for Rs 1.3 crore (Rs 1.37 crore if you fancy the petrol). Is it worth it? Sure! The S-Class has taken what it does really well — pampering you — a notch higher. It isn't without faults, but it does everything that's expected of it, and without complaint. And that will make it the king of the hill. Again.