An SUV is like a hammer, singular of purpose and essential. Or at least that was the idea at the time of its conception, long before it ended up in rappers' garages sporting 40-inch chrome wheels. However, even the SUV's status as a fashion icon is born out of its original intent; when a machine has been around for 40 years, word tends to get around and people can't help but notice it. Revere it, even. And that's where the Mercedes-Benz G-Class finds itself. Along with Mercedes-Benz's 25th year in India, it's also the G-Class's 40th anniversary.
Until now, India only got the borderline-offensive G 63 AMG, but now we also get a proper diesel one in the shape of the G 350d, and it's a far more befitting (not to mention far less ludicrous) heart for this automotive anachronism. The original Geländewagen of 1979 was developed to be a military vehicle, though it went on to become popular with peaceful civilians as well. And though it received numerous tweaks over the decades, it ran more or less unchanged till 2018 when this new one was launched.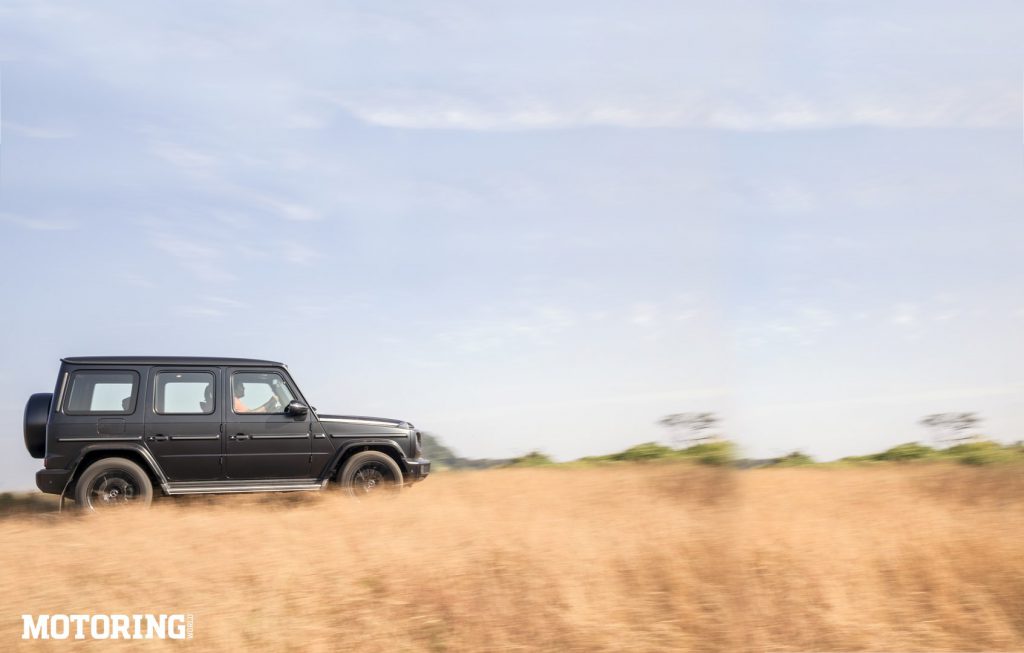 For 40 years, the G has been made in Graz, Austria, by Magna Steyr for Mercedes-Benz. The latter supplies vital components like the engine and drivetrain, among other things, while the rest of the job is handled by the former. I didn't know that, though it makes complete sense; look at all the other Mercs' evolution, and it seems like the G has escaped any huge progress precisely because it's made in another country by someone else. It's all well and good, really, until I think of explaining how exposed door hinges are acceptable on a car with a starting ex-showroom price of Rs 1.5 crore. And that's only the beginning.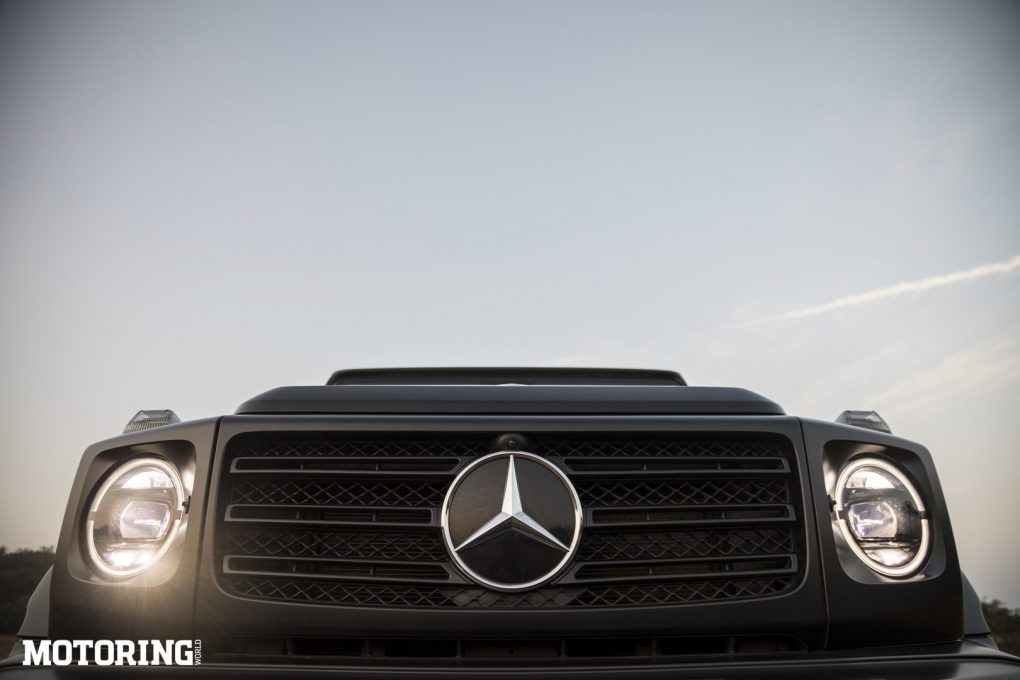 The matte-black G 350d test car with its AMG Line package isn't bling, but it's not exactly modest either. It's straight out of a video game, not something that the real world is ready for. It's so boxy, I wondered why the wheels weren't squares, too. And even though I saw pretty much everything from the Bolero to the Trax in its lines, the G somehow managed to stand on its 20-inch wheels as the epitome of old-school boxy-cool. Tall and purposeful with its off-road-biased proportions, the G left no neck unturned; passers-by of all ages gawked at this orthogonal giant, even as their hands automatically whipped up phones to take photos with. Like I said earlier, the world doesn't seem ready for the G.
I also wasn't ready for the doors' noise, an almighty 'clack' every time I shut them, and then a 'CLACK' once the car got going. The sound had an effect very much, I imagine, like being locked up in prison. The G's interior was again a contradiction; sat in a decidedly old and comfortable shape, I was surrounded by controls, screens and fitments that are found in modern Mercs. As in all Mercs, everything is finished to the highest standard, though I couldn't help noticing that the stalks on the steering wheel required more effort than usual. Perhaps, deep down, the G is still for heavy-handed workmen, not for mannerly chauffeurs. Or perhaps that's what you have to become to drive it.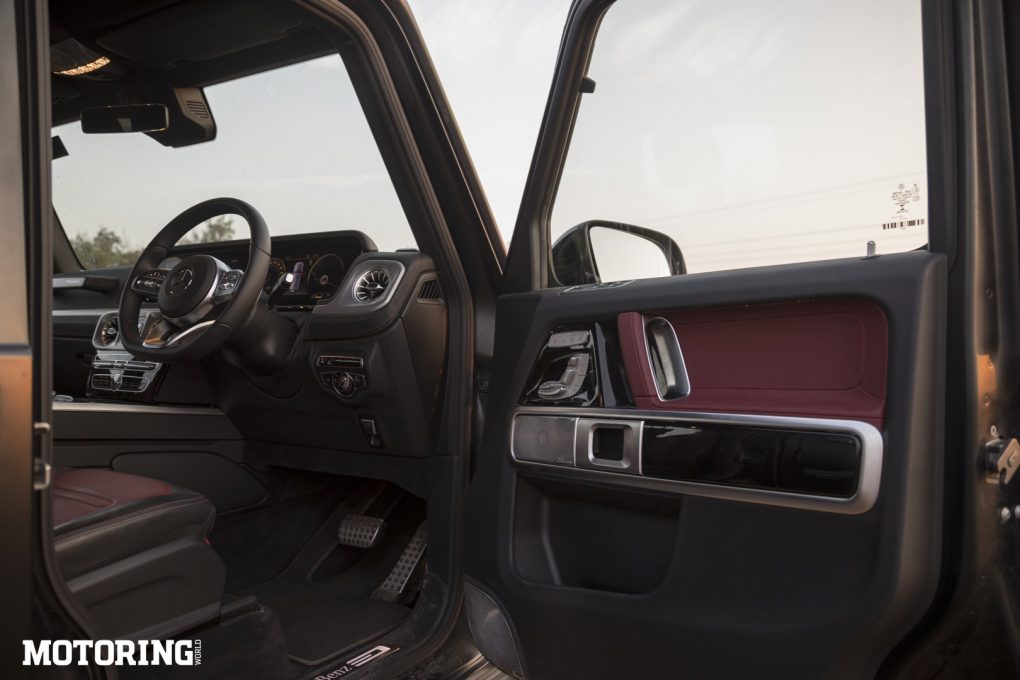 The G's elemental nature goes far beyond its appearance. Being an off-roader first, and an idea from the '70s, the G features a body-on-ladder construction. That is fine until you realise there is almost 300 bhp and 61 kgm going through a tall and simple SUV. With a shape that'd make wind tunnels howl with terror, however, I was confident that the G wouldn't be too intimidating in a straight line. I was wrong, of course, even if this is no G 63 AMG. Mercedes-Benz claims 7.4 seconds to 100 kph and a top speed of 199 kph, but these numbers aren't as straightforward as they seem on paper.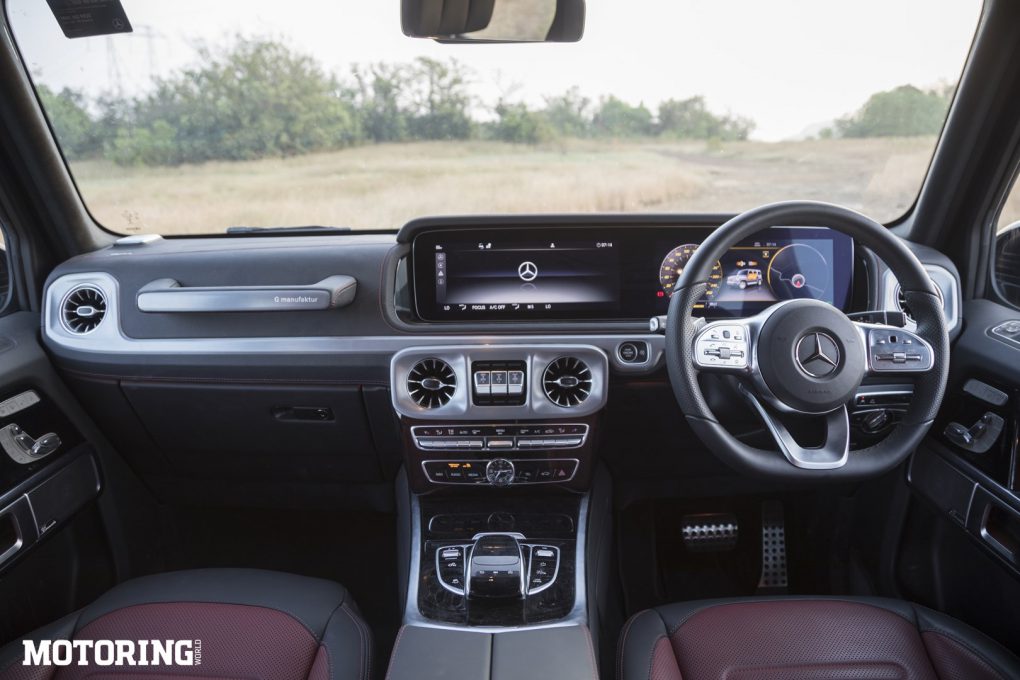 I don't know why Merc bothered fitting this mass of angles with curved mirrors, though I expect it's to reduce wind noise. Even so, as I chased the 200-kph mark on one occasion, I did hear wind roar worth a couple of crores. I almost imagined that flat windshield bending inwards as the G relentlessly wound up the speedometer to its higher reaches. This thing is seriously fast, and it's quite a sensation to feel sitting high up in the air. 'Commanding' doesn't even begin to describe it, and the G feels imperious as it whooshes along in a straight line.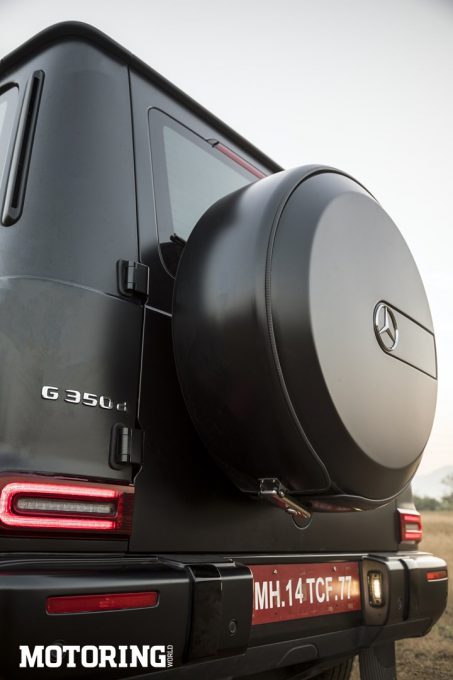 All sense of control, however, is called into question the moment you attempt slowing down. The colossal momentum built up then makes its presence felt on the brakes, and only being smooth will help to keep your last meal down. The brakes are strong, but the forward pitch is quite something, and combined with the oil-tanker levels of body roll, driving the G hard and fast is like being on one hell of a rollercoaster. Thanks to the various electronic safety nets, the show stays safely on the road, though.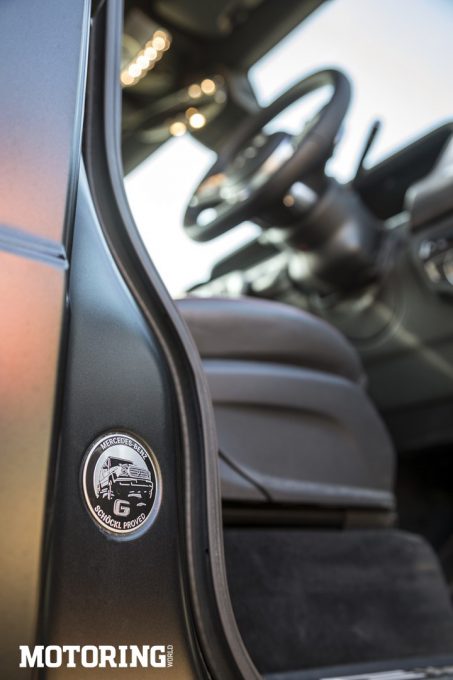 Wholesome understeer is available from parking-lot speeds, building up in proportion to the speedometer needle's position. The tyres squeal whenever asked to take a turn at a decent speed, while overall communication from the G is as vague as a cheating spouse is about their whereabouts. But that's to be expected from a machine that is designed to live off the road.
There are countless tales of the G's heroics in the wilderness, and those were possible only because this SUV is built the way it is. It is not about precision, it's about taking and giving a hammering. Admittedly, whatever off-roading I managed was a toe-dip into a pool instead of a swan dive, but even then I could feel the G's preference loud and clear — it likes the non-tarmac parts of Earth. Too bad, no one who buys it in India will ever know that.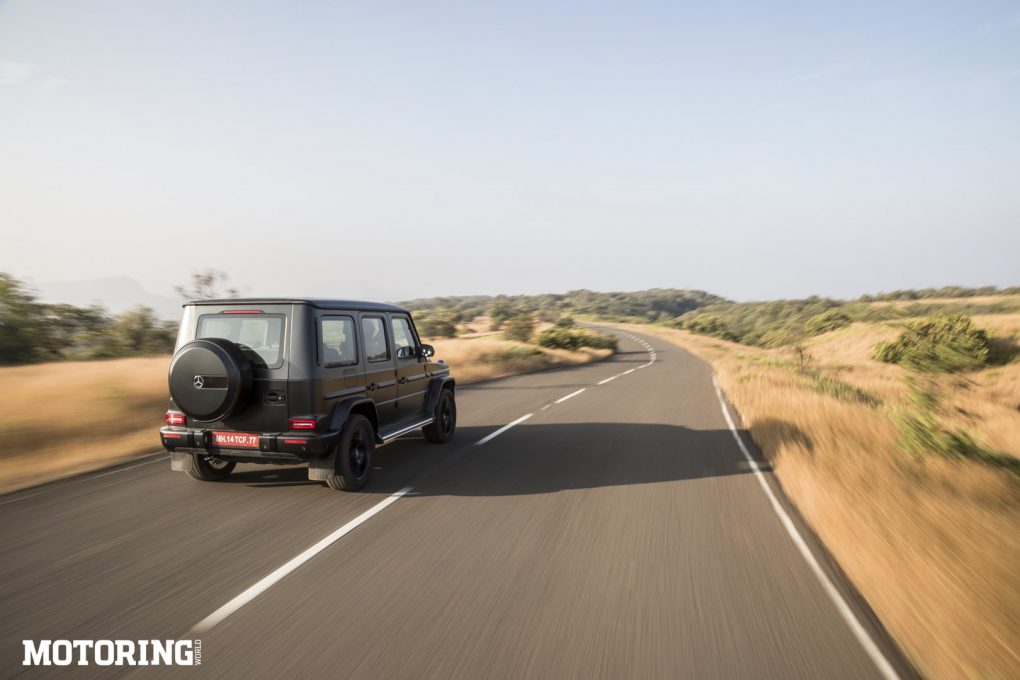 If anyone could see my face while I was driving the G fast, they'd see a confounding mixture of a worried frown and a happy smile. Yes, it very much feels like it's built on antiquated concepts and it carries the shortfalls that come with them. But the G-Class achieves a sort of agricultural sophistication, and that's the predominant part of its experience. And it's not completely unreasonable either. The G 63 AMG is probably meant for those who like to accelerate hard from one petrol pump to another, both of which they probably own. With the G 350d, you can actually get a range of around 800 km thanks to its 100-litre tank. Call this diesel the sane side of madness, I suppose. But is there a point to it at all?
By all rational considerations, a Rs-1.5-crore hammer shouldn't even exist. And yet, the G-Class is one of the most enduring machines in the automotive world. Even the GL-Class, which was meant to replace the G, couldn't deny it its existence. All around the world, firemen, doctors, policemen, explorers, racers, and soldiers have tugged at its steering wheel. It's conquered sand dunes, forests, mountains, rivers, desolate plains, and much more. Not to forget rappers crawling onto of kerbs. And so, a vehicle that's been through that much ceases to be just a form of transport. It becomes a story. It shouldn't exist, but despite all odds it does. And how.
AUTODATA
Mercedes-Benz G-Class G 350d
POWERTRAIN
Displacement: 2925cc, inline-six
Max power: 286 bhp@3400-4600 rpm
Max torque: 61 kgm@1200-3200 rpm
Transmission: 9AT
TYRES
F/R: 275/50 R20
DIMENSIONS
L/W/H (mm): 4817/1931/1969
Wheelbase: 2980 mm
Ground clearance: 241 mm
Kerb weight: 2453 kg
Fuel capacity: 100 litres
PRICE: Rs 1.62 crore (ex-showroom)
[This story was originally published in our December 2019 issue]