The logic behind an S-Class Coupe honestly baffles me to this day. For a badge so synonymous with being bonkers luxurious and probably the only way one would want to get to places, it's confusing when Mercedes decides to chop off two doors and eliminate space at the rear. Obviously, though, this seems to be a formula that works for Mercedes, seeing as how an S-Class Coupe not only continues to live on, but it's received a fair amount of updates. Least of which is that outrageous 4.0-litre twin-turbo V8 it's packing.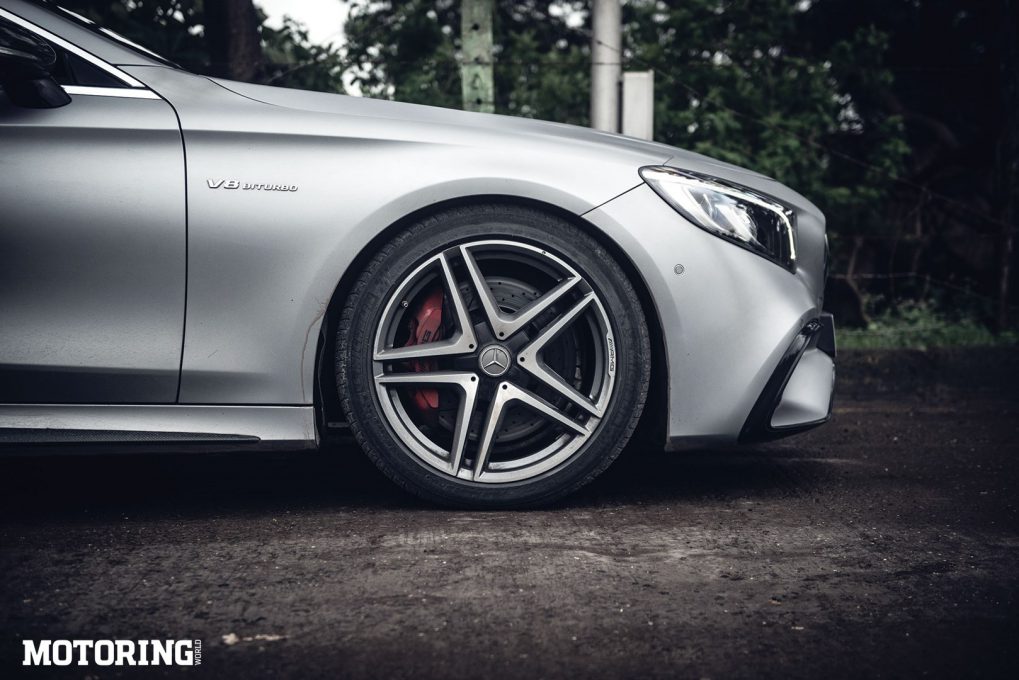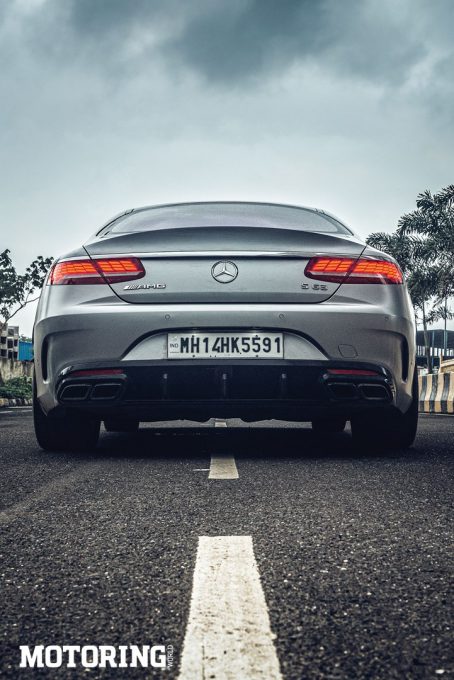 In fact, it's all I want to talk about with this Coupe. The one plonked in the S63 is revised for 2018, and with it come a slew of updates. If you're looking for a big number to be associated with that '63' badge, well, then, you've been living under a rock for a fair while because AMG's new line of 63s stand for a 4.0-litre twin-turbo V8 instead of a 5.5-litre. Coincidentally, this very unit also powers the C63 S, the E63 S, and the GTs; all in differing states of tune, of course. What you should be concerned about, though, is that the one in the S63 puts out a meaty 613 bhp, which is up by 36 bhp over the 5.5-litre V8. I don't know about you, but that sort of output seems fine by me. Acceptable, really. Torque is an immense 91.7 kgm, and the interesting bit is that it goes solely to the rear wheels via a new 9-speed auto 'box. Overkill? Well, for some reason, the right-hand drive S63s didn't get the all-wheel drive treatment like its left-hand drive counterparts across the world. Usually, I'd be the first one to complain about Indian-spec cars not getting the full treatment, but in this case, no. I'll happily stand by what Merc's deemed fit for India. I mean, sure, the S63's launch control (!)-enabled 0-100 kph time is nearly a second off the all-wheel drive's, but the realities of a rear-driven car 
are far more exciting than not, in 
my mind.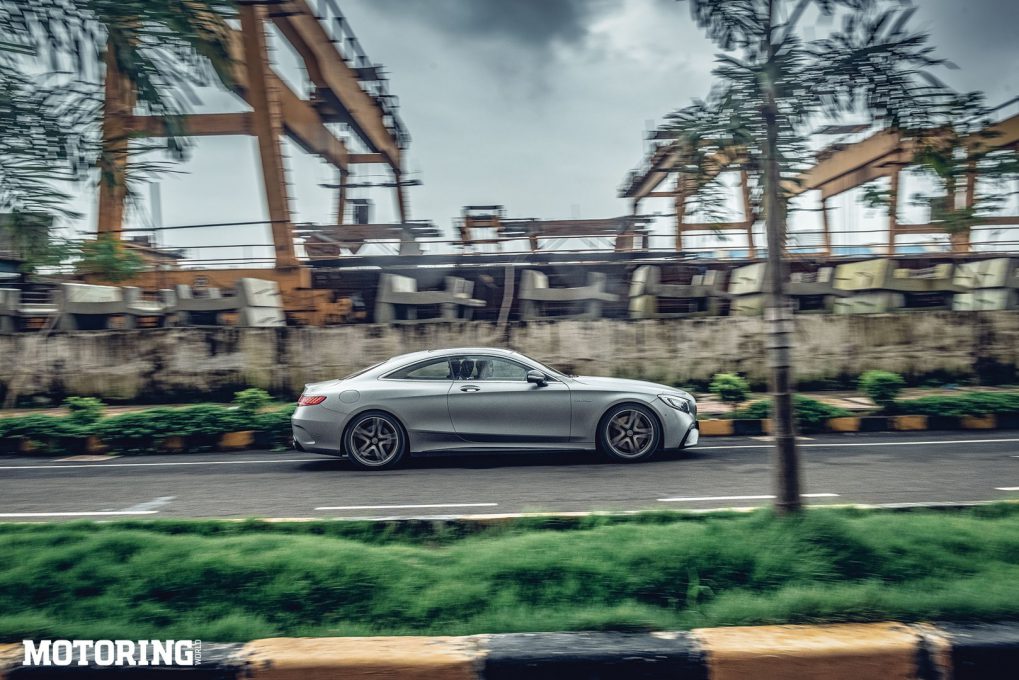 Step in into the scrumptious leather seats, set up your driving position to just how you'd like it, and hold on. The S63 loves getting places hard and fast. I had a colleague ask me what the difference between this and an AMG GT R is, and honestly, I was so enamoured by the S63 up to that point that I never really stopped to consider what he'd said. Flashes of panic and urgency and effort are all I have as memories to associate with my time in the GT R, and if I compared them to the S63, they were anything but. Don't get me wrong; the GT R is an exceptional piece of absolutely refined hooliganism, and rarely does a day come when I don't wish I was in one, even when I'm crawling to work in traffic. It's just that the GT R's primary sense of appeal is its raw-yet-filtered power, and that's something that can tire you out after a while. The S63 does things a touch differently. Alright, it does it vastly differently. Because everything's so luxurious and calming and serene in the cabin (it is an S-Class, after all), you're never fraught with panic; never dreading what the car will do, and you're rarely ever anticipating things going wrong. It's taken me a long time to understand that these sorts of qualities aren't to be scoffed at. In the long run, unless you want an unerring sense of dread to be associated with driving, the S63 is your bet. Right upto about 100 kph, things remain docile, but then you slam the loud pedal down and things transform right before your eyes. It's like taking the blinders off a race horse. Except, in this case, the blinders are like a full-face mask, and all your senses get to breathe for the first time. I would have liked it to be typically loud and brash like I associate with AMGs, but this will do. It's only in the upper reaches of the rev range that you notice that, 'Whoa, maybe I should calm down' feeling, and I love that. Of course, there are driving modes, so you can alter the sensitivity of the steering, suspension, engine and gearbox to suit your mood. And when life seems to come to a standstill, the engine will cut off one bank of cylinders to keep efficiency up.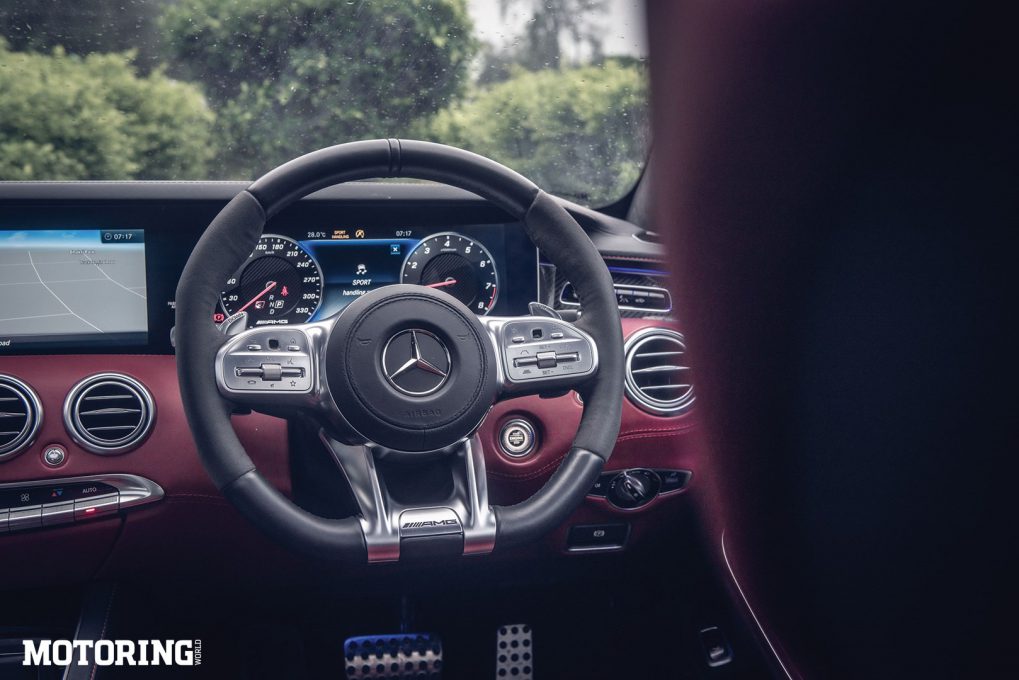 All great, then? Not quite. Perhaps the only issue I sensed while driving the S63 was the fact that the 9-speed gearbox was a touch jerky in the more aggressive modes. I know: I'm asking for too much, aren't I? Well, no, I'm not. Granted, it's jerky at low speeds, but it's not like I'm always going to be at a ludicrous turn of pace at all times, either. But then you put that aside eventually and get used to it, because the S63 has just so much to offer. The way it turns in defies logic. It's just so nimble, so agile, and so inviting. This is despite being a two-tonne luxury vehicle, mind. The steering is spot on with the weight, it rides beautifully on our roads, and I'm pretty sure it'll go a fair distance when given the chance (I didn't quite have too much time with it to verify). Oh, and don't ask me how I know this, but once you turn traction control off and leave it to your marginal driving skill set, the slides this thing carries into corners is marvelous. It's just so easy with the S63. Do the same thing in an AMG GT R, and you'll be huffing and puffing (and laughing). Here, well, you're just taking it as it comes, without a worry.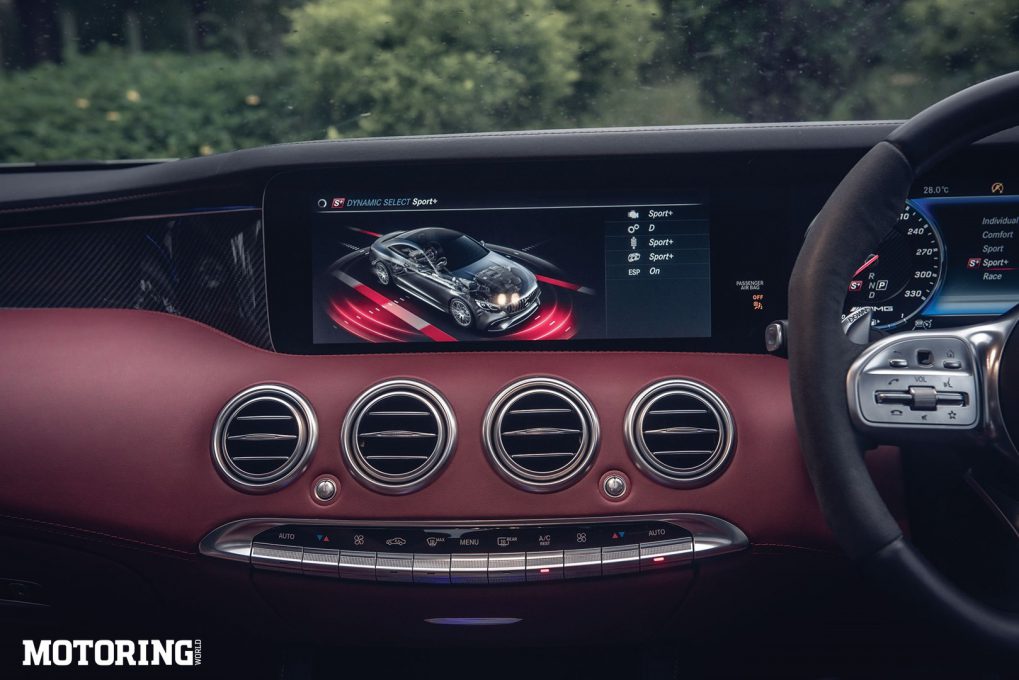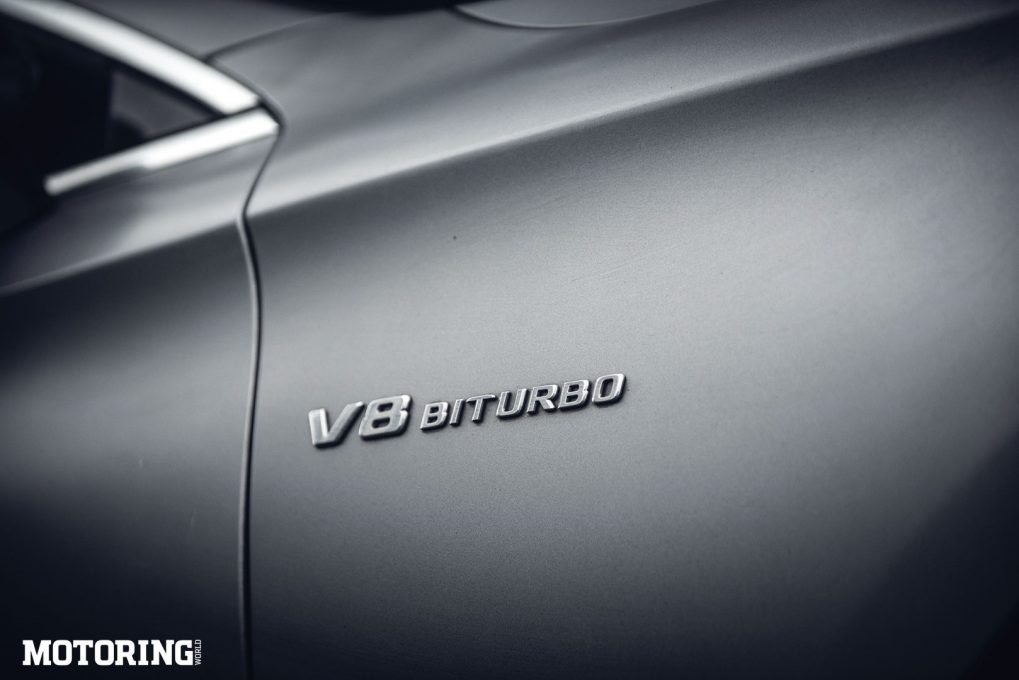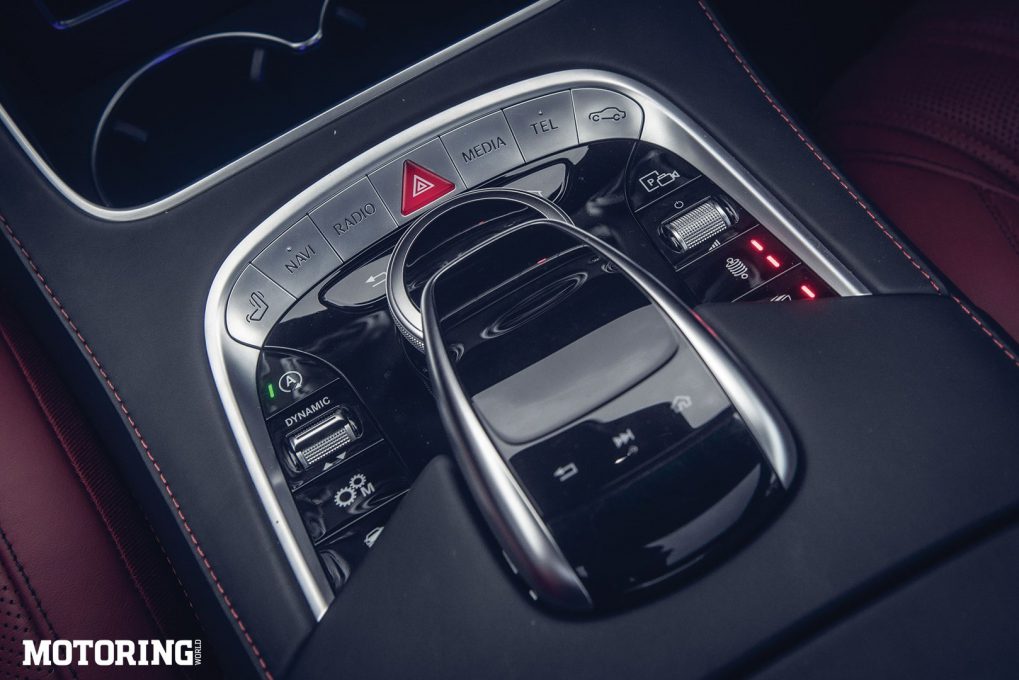 Now, there are a lot of other things about the S63 Coupe that I should be touching upon in the review (because, well, it's supposed to be a review), but the way that would turn out would be quite, um, dull. You can get all of that information from a brochure or even Mercedes' website. This piece is dedicated to the S63's unbelievable effort in marrying grand touring and hooning in an impossibly calm manner. Back when the AMG GT R showed up outside my house, I thought that that was it. Life couldn't get much better. I still believe that. Now, though, I'll always be looking over my shoulder for an S63 Coupe, just to wonder what could have been. If I could, I'd have both, but the fact of the matter is that it would set me back by more than Rs 5.5 crore, and that's a bit more than I could afford. Just a bit. It's not surprising that the S63 Coupe is more expensive than the AMG GT R once you have a go in it. Not at all. What it is is an absolute revelation. Hats off, AMG.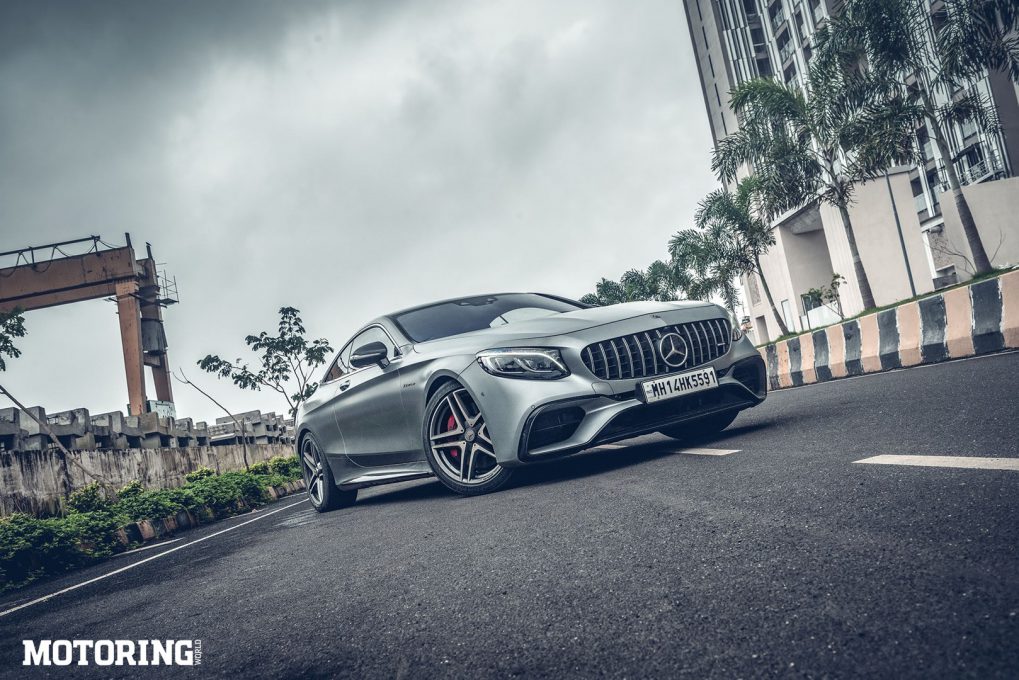 PHOTOS Rajeev Gaikwad
AUTODATA
Mercedes-AMG S63 Coupe Review

POWERTRAIN
Displacement: 3982cc, V8, turbopetrol
Max power: 613 bhp@5500-6000 rpm
Max torque: 91.7 kgm@2750-4500 rpm
Transmission: 9-speed, auto
TYRES
F/R: 255/35 R20 / 285/35 R20
DIMENSIONS
L/W/H (mm): 5051/1913/1422
Wheelbase: 2945 mm
Ground clearance: 145 mm
Kerb weight: 2080 kg
Fuel capacity: 75 litres
PRICE: Rs 2.55 crore (ex-showroom)
[This story originally appeared in our September 2019 issue]