Speed has been the ultimate criterion for cars since forever. How fast a car can go is probably the most common parameter by which people decide how impressed they should be with a car. Every time I have been in an expensive-looking car, the usual questions are 'How fast does it go?', 'What is the top speed?' and if it's a millennial asking these questions, 'What is the 0-100 time?' So let me answer these right off the bat, the Mercedes-AMG GLE 63 S does 0-100 kph in 3.8 seconds, top speed is limited to 280 kph, and it is bloody fast. As you can see, it looks properly expensive, too.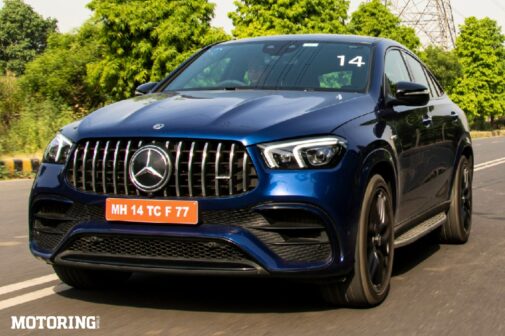 Let's start with what makes the GLE 63 S tick and go boom. The hand-assembled 4.0-litre twin-turbo V8 is the stuff of dreams. It makes 604 bhp and 85 kgm, which is serious supercar territory. In keeping with the times, the GLE 63 S also gets a 22-bhp electric boost (not that the car needs it). There is also an EQ Boost starter-alternator which adds an additional 25.5 kgm of torque, with the bulk of it coming in at low and medium speeds, and keeps the GLE 63 S ready to bolt at the slightest prod of the right foot; there is hardly a time when the motor hesitates or makes you wait.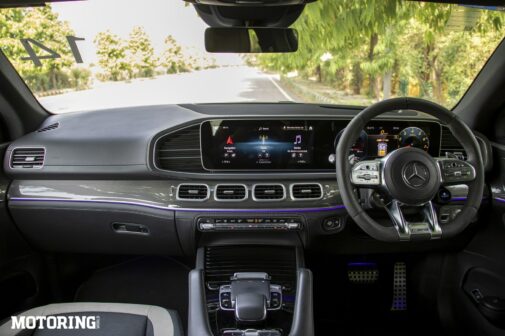 Power on tap is more instant than instant coffee. Put your foot down at any time anywhere in the rev range at any speed, and it just goes. You don't have to be doing crazy speeds to enjoy this car, it is so pliable. Even shorter runs between speed cameras are epic fun, and what makes them more fun is the ah-my-god exhaust note. It growls, snorts, pops, crackles, and even though new regulations mean it's not as loud, it is loud enough. No EV can ever make you feel like this, even if it is faster.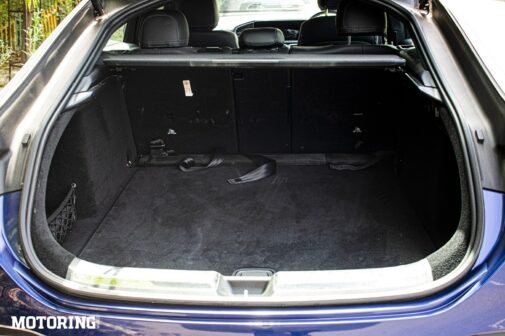 This beauty of an engine is paired to a 9-speed AT gearbox, spruced up to handle the AMG-ness of the GLE 63 S. Despite it being a torque converter, and not a wet plate multi-clutch, it can be a little unpredictable. Shifts in lower gears are sometimes sudden and even in Race mode, it upshifts rather quickly. The GLE 63 S gets air springs and adaptive dampers and the first-ever dynamic engine mounts in an AMG SUV. They go soft when you are cruising in Comfort mode and stiffen up as you go through modes from Comfort to Sport, Sport+ and Race. The technical wizardry does not end here, the GLE 63 S gets a 48V active anti-roll bar, rear axle limited-slip differential and 4Matic+, which can send all the power to the rear axle.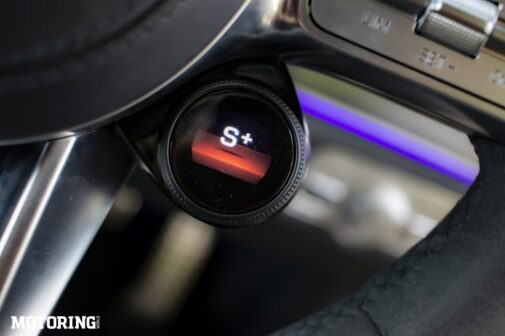 I don't know if it's the spell this V8 has cast on me, but I find the GLE 63 S much more athletic looking than the regular GLE 450 Coupe. It is not a shape that works for everyone, but whether you love it or hate it you cannot escape the attention it gets you. The Panamericana waterfall grille is straight up aggressive and the front apron has been designed to allow more air and keep the engine cool. The rear is quite similar to the GLE 53 Coupe but gets a new diffuser, quad exhaust pipes and a perfunctory spoiler. You cannot miss the massive 22-inch wheels and the 325-mm section rear tyres; there really are no half measures on this car.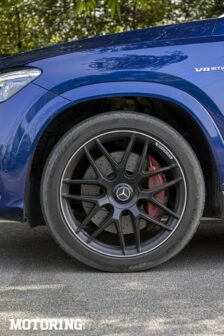 The characteristic AMG sportiness continues inside, too, but this is a Mercedes and there is no lowering of the luxury quotient. A carbon-fibre-like metallic trim runs across the dash, with big chrome vents and chrome highlights. The front seats are large and sporty, offer heating, cooling and a massage.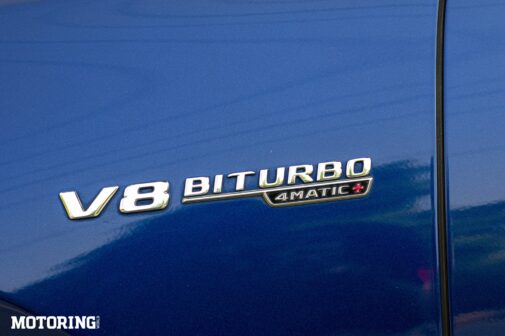 The Alcantara-wrapped steering wheel with chunky aluminium paddle shifters is a delight. The GLE 63 S also gets a 12-speaker Burmester system, which I didn't use even once, AMG dials on the instrument cluster, a bold headup display, air-suspension that can raise the car by 55 mm, blind spot assist, active brake assist, drive modes that range from Sand to Race which you can change on the fly, and all the Mercedes Me connected tech including Hey Mercedes voice controls. There are AMG performance and track apps, and even a Drag Race setting to time yourself — in a 3.1-tonne SUV which gets soft close doors. What's not to love, right?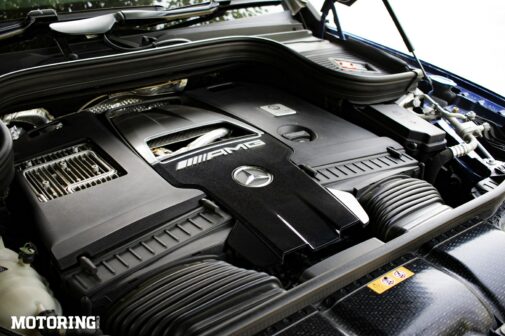 I doubt anyone is going to buy the GLE 63 S for practicality, which does not mean it is not a practical car. Thanks to the coupe roof, you sit slightly lower at the rear, but there is no shortage of leg-room or shoulder-room. There is a massive sunroof, independent climate control console, USB ports and even a 240V plug point. The boot is pretty big, too, at 655 litres, and the air suspension makes loading and unloading easier. The ride is not bone jarring in Comfort, but there is no mistaking that this car wasn't set up for a plush ride. There are other GLEs to choose from, if that's your priority.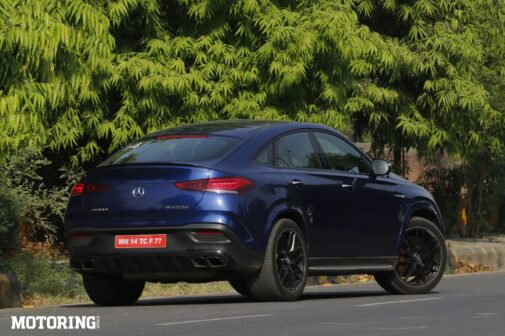 I rarely give buying advice, but whether it's practicality or madness, if you can afford the GLE 63 S then you should buy it. It is one of the rare cars which can do almost everything — smoke supercars in a drag race while giving you a massage, ferry four people in luxury, make you forget turbo-lag, and sound divine all the time. At Rs 2.11 crore, ex-showroom, it is expensive. But I guess unrelenting speed does not come cheap.
AUTODATA
Mercedes-AMG GLE 63 S
POWERTRAIN
Displacement:
Max Power:
Max Torque:
Transmission:
3982cc, V8, bi-turbo petrol
604 bhp@5700-6500 rpm
85 kgm@2500-5000 rpm
9-speed AT
TYRES
F/R: 285/40 R22 / 325/35 R22
DIMENSIONS
L/W/H (mm):
Wheelbase:
Ground Clearance:
Kerb Weight:
Fuel Capacity:
4961/2156/1720
2935 mm
180 mm
3120 kg
85 litres
PRICE
Rs 2.11 crore (ex-showroom, Delhi)