The school I went to was not the spitting image of 'peaceful and gentle'. In just my final year there, I saw a person get knocked out in a single punch, another get a flying kick to the chest and even saw a head being cracked with a hockey stick. Yes, that last one really happened during a game. It was not unintentional. And that's just what I saw myself. Point being, it was a violent place to be at times. I have always wondered what kind of an upbringing results in these rage-fuelled moments. Is it childhood abuse? Is it compulsion? Low self-esteem? Maybe psychologists will figure out the psyche of a bully someday. What I can attest to though, after spending two days with the Mercedes-AMG G 63, is that bullying is addictive. And it makes you feel good. Very, very good indeed.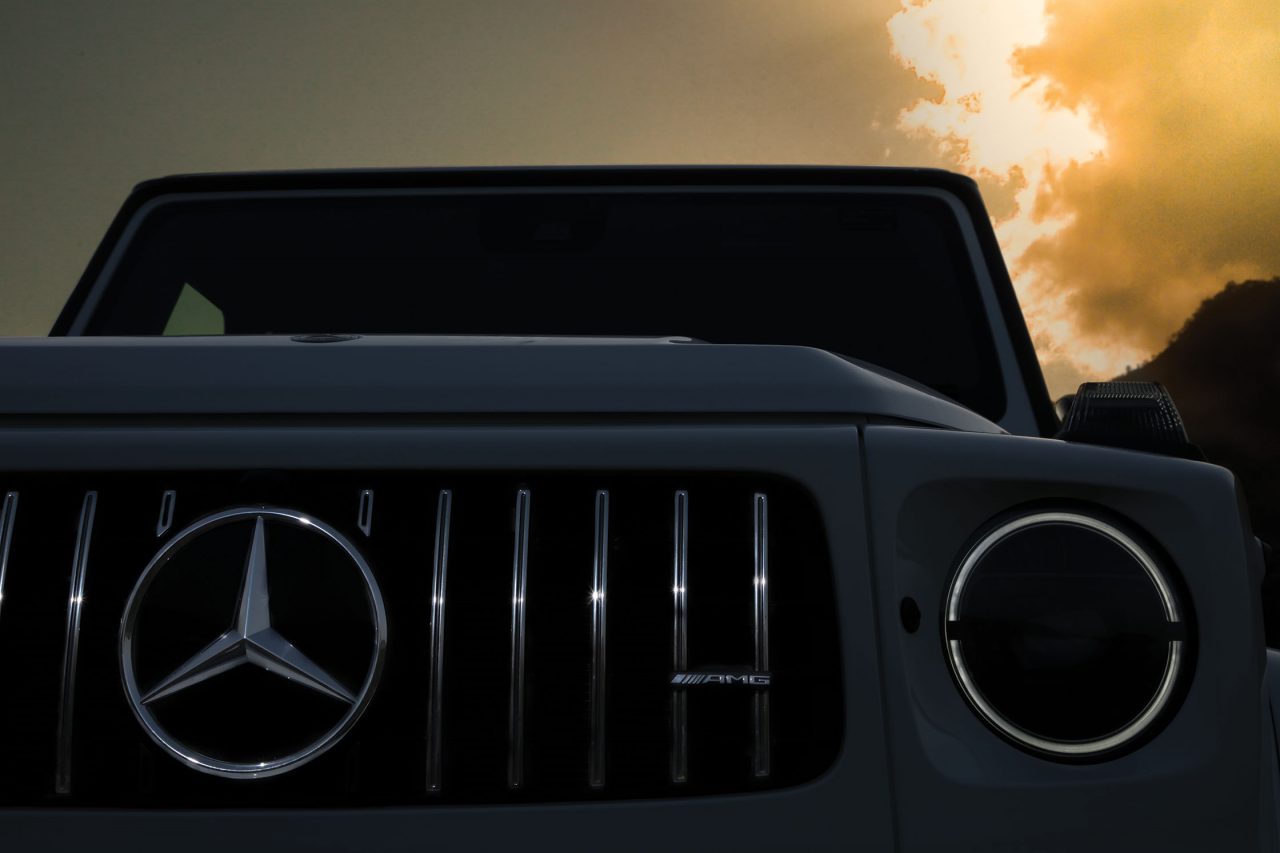 The brute of a car you see here is the latest (and meanest) SUV from Stuttgart. Latest, because everything (if you can ignore the design language) is from the future. Meanest, because, well, I'll get to that soon. But let's start with those aforementioned looks. The G-Class has a very rich heritage that it floats on. Think of it as the Hummer for the non-Hummer crowd. And a major part of that heritage (besides its off-road prowess) is down to the design language. The rest of the Mercedes-Benz family has slowly evolved toward a sleeker and more lithe visual appearance, but so intrinsic is the design to its definition, the G-Class has stoically remained orthogonal. If Lamborghini designers are only supplied with axes, the ones for the G 63 have only rulers. For this new one, they were also handed a few rounding tools, so they can claim an evolved design by smoothening out a few of the edges. And that's all they've done, made it ever so slightly softer. Other than that, this is still unmistakably the iconic G-wagon. It is tall, it is boxy, and with those flared wheel arches and 22-inch wheels, incredibly imposing. Then there are the subtle hints that this is more than a regular G-wagon. The exhaust tips are placed on either side of the car, under the rear doors. The brake callipers are red. And there is a badge under the A-pillar that says 'V8 Biturbo'…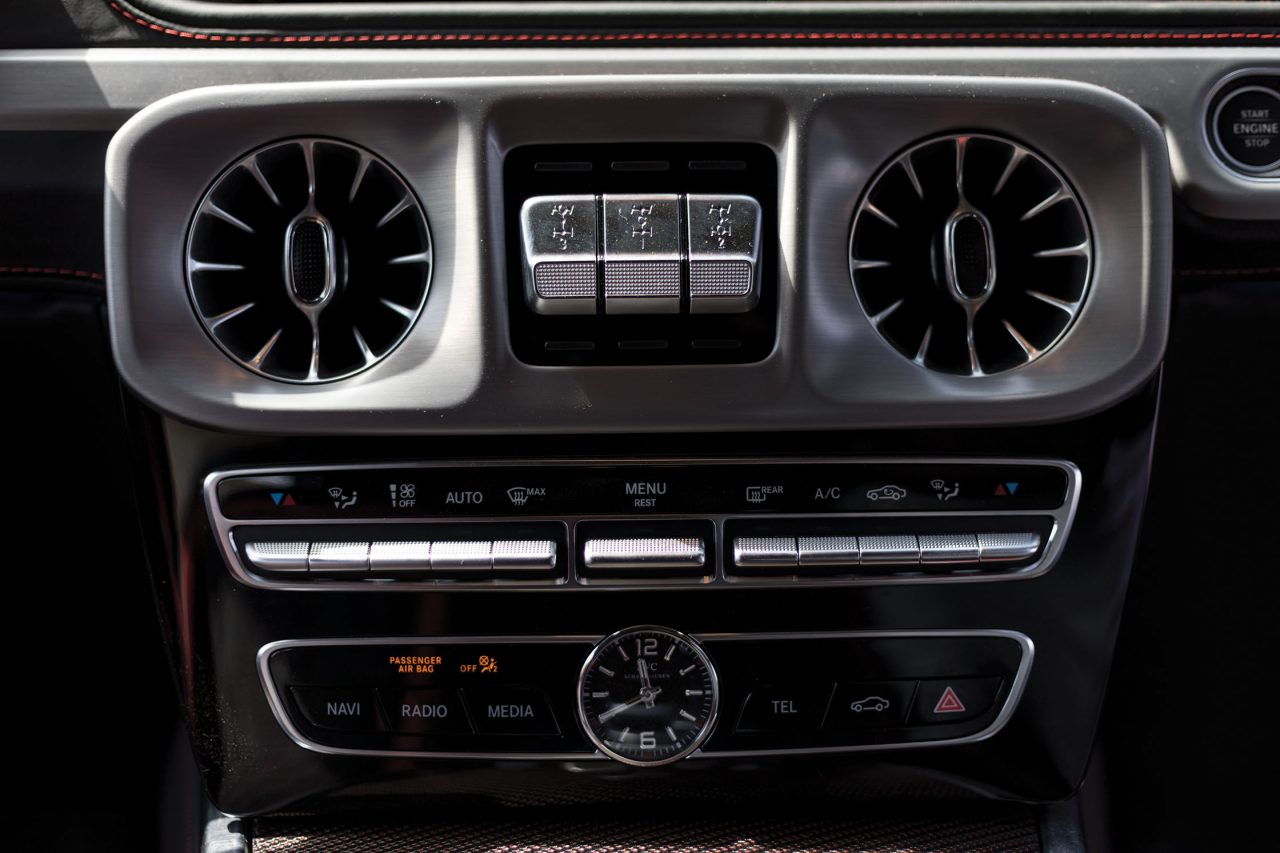 Clamber inside (you can't 'step' into a car that has 241 mm of ground clearance) and you find yourself in more brashness. The steering in front of you, the interior and the seats all have red accents. There is chrome all over, mixed with carbon fibre. The large centre display is straight out of the S-Class, and the view afforded is, quite simply, expansive. You sit high and straight, somewhere between a truck and a regular SUV, with a windshield in front and on either side. Note that the side-windshields roll down though. As I tingled with excitement, I noticed the AMG badge on the steering to remind me this was going to be special, and I pushed the start button.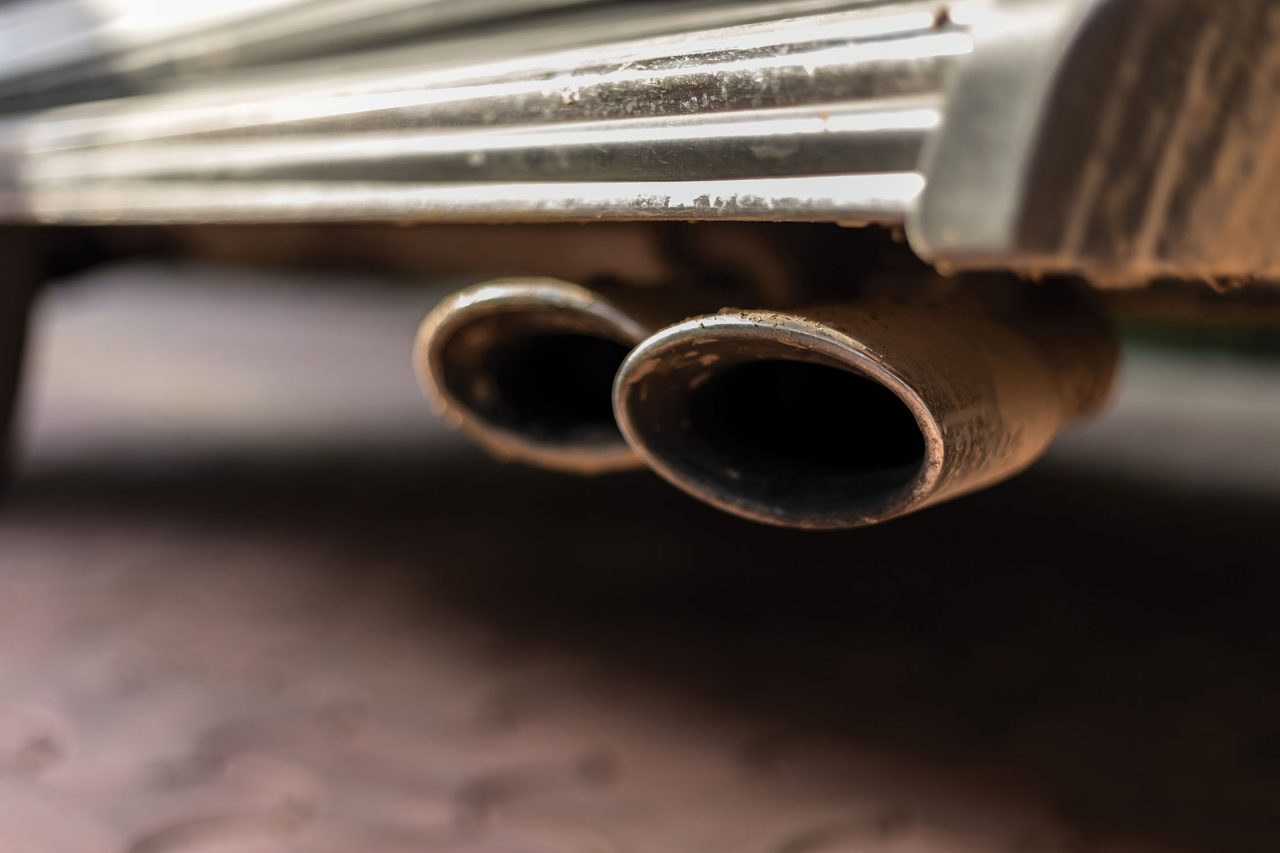 Cars that have been lovingly fettled by AMG sound great. That's a given. But that first rumble from the V8 engine here gave me a — ok let's keep this family friendly — it made the hair on the back of my neck stand up. Deep and bass-heavy, like Thor himself grumbling over something that annoys him. Blip the throttle, and the car shakes as the rumble builds up further. As I pulled out of the parking lot, I notice the eyes following with a little fear and trepidation as they tried to comprehend what this Tata Sumo on steroids is all about. And then, because patience runs out quite quickly in cars that have an AMG stamped on them, I floor the throttle.
Ok so I've been fortunate to drive a Lamborghini Huracan, an Audi R8 and a Ferrari 458 Italia. Those cars are mind numbingly fast, but being so low to the ground, the g-forces (haha, see what I did there) felt are reduced to quite an extent. This car though? Well, let's just say 100kph in under five seconds in a car that tall is quite a 'holy shit' moment. For starters, that rumble from the exhaust builds up to a proper thunder, interspersed with glorious braaps as the gears change. This is what a V8 should sound like (Ford Mustang, I'm looking at you). And the acceleration itself. Well, I tried to think of a better phrase, but I can't, for when you mash that throttle, the car just ducks off. Yes, ducks. Quack quack. You get what I mean right? The G 63 is fast in a way you haven't experienced (unless you drive an F1 car, I assume), and it drops jaws like nothing else.
A Ferrari induces wonder before it starts moving. The G 63 does that once it takes off. It does that when it blasts past you. And it fills you with dread as you see it in your rear view mirror, approaching rapidly to eat you alive. And this isn't a one trick pony, for it handles quite well for a car its size. The steering is light in comfort mode, and weighs up in Sport. Those huge brakes are supercar worthy. And it has adjustable suspension, so body roll is well in check. If the suspension isn't enough to keep your fat ass in place, it has 'Dynamic Seats'. Think of this as constantly adjustable side bolstering. Every time the car turns, it firms up the opposite side to keep you in place. It is magical, and is my new favourite luxury car feature.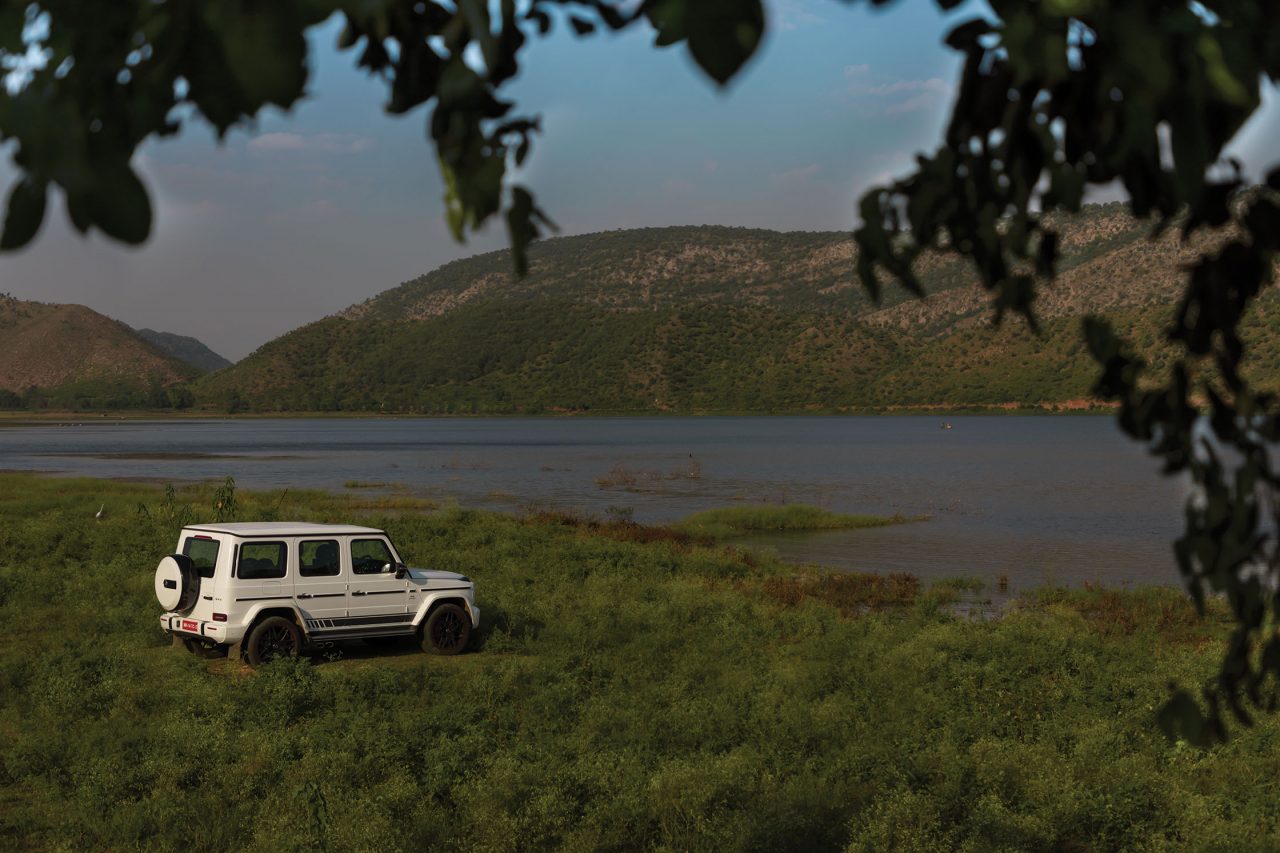 This isn't just a road car though. That massive ground clearance does have a purpose. It has three locking differentials, four wheel drive, independent suspension and will not shy away from the rough stuff. My only concern are those huge 22-inch wheels. If you are serious about going down the path less travelled, go for the smaller sized rims. We didn't have a choice, and other than just having to be a bit slower, it handled everything like a champ. It also feels really light on its feet, making most of this a cake walk.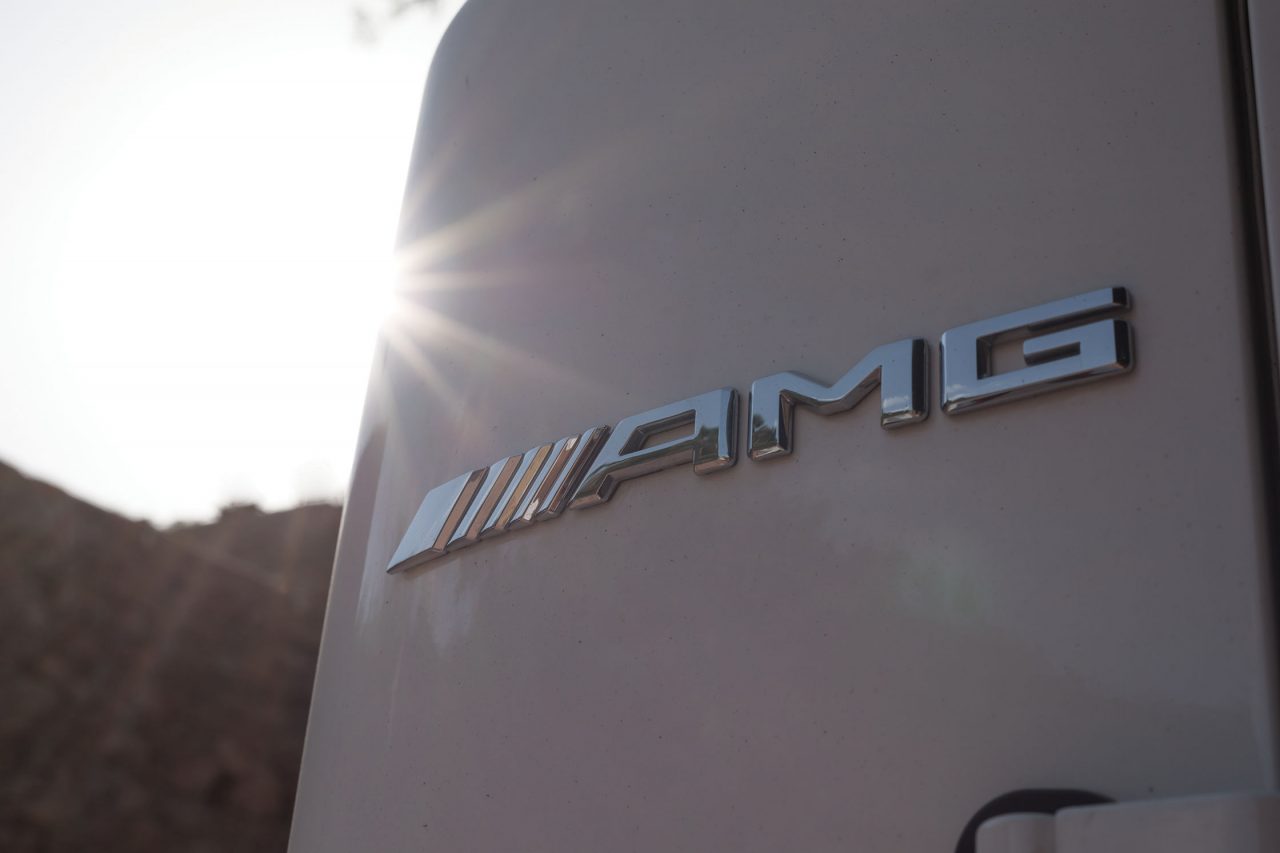 But the real purpose of the G 63 is pure domination. Just like the bullies of school. I understand now why it is favoured by the gangsters of the world. It intimidates. It is as simple as that. And it does it visually and aurally to exceptionally successful results. Case in point? We travelled around New Delhi, and we didn't have to pay tolls at a single place. Every booth we approached, just let us drive through, no questions asked. We drove through some small villages, and the locals saluted us as if we were industrialists or politicians. Cars would obviously jump out of the way if we showed up behind, and that's saying something for vehicles with DL or HR registrations. We even managed to make trucks do this. People followed the car around, but always kept their distance. And that feeling is like a drug.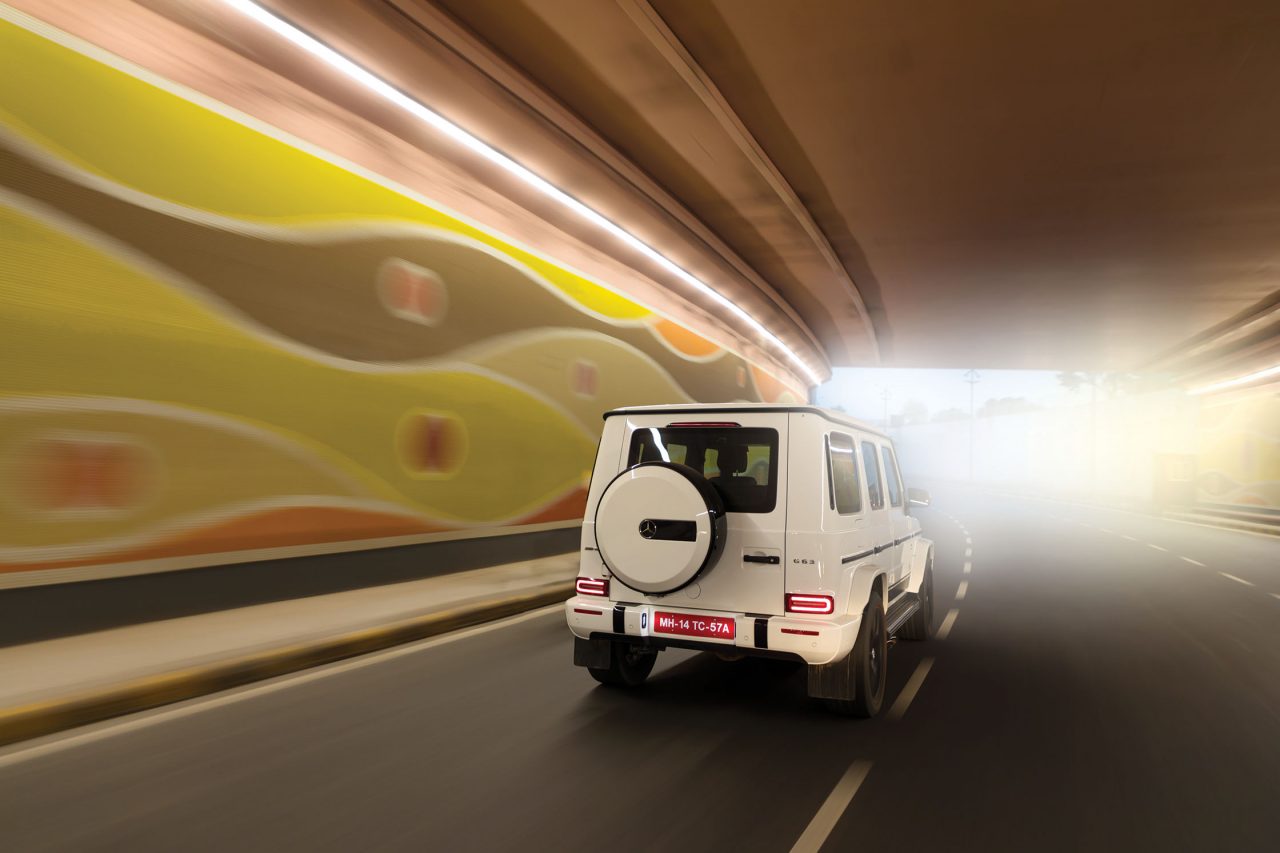 Perhaps those erstwhile psychologists ought to study the G 63, as it's far less complicated than the human mind. The self-gratification and sense of absolute unaccountability it brings is addictive. It has been two days since I drove the G 63 and I'm still walking around with my chest puffed up, that arrogance refusing to leave me. Does that mean I was always arrogant? Or does a car like the G 63 make you arrogant? Who's to blame then? The bully or his environment?
*Disclaimer*- The author does not condone bullying, in any form, against humans. A G 63 against other cars? Maybe.
AUTODATA
Mercedes-AMG G 63 4Matic
POWERTRAIN
Displacement: 3982cc, V8, Petrol
Max power: 585 bhp@6000 rpm
Max torque: 86.7 kgm@2500-3500 rpm
Transmission: 9-Speed, automatic
TYRES
F/R: 295/40 R22
DIMENSIONS
L/W/H (mm): 4818/2176/1960
Wheelbase: 2850 mm
Ground clearance: 241 mm
Kerb weight: 2560 kg
Fuel capacity: 100 litres
PRICE: Rs 2.19 crore (ex-showroom)