The E 53 AMG has been around for a couple of years, but this is the first time Mercedes-Benz has brought it to India. One could argue that sedans are a shrinking market, but the E-Class has always been an outlier and continues to be one of the best-selling cars for Mercedes- Benz in India. Only makes sense to bring a racier version to India then, right? I think so.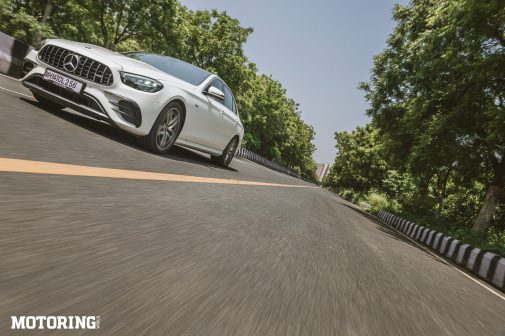 First things first, if you are expecting a hooligan like the E 63 S with its growling V8, then allow me to pare your expectations right away. This is the new breed of AMGs which is kinder to polar bears and ice caps, but do not be disappointed by the lack of a V8 or even a V6. Under the E 53 AMG's hood sits a 3.0-litre turbocharged inline-six with a 48-volt hybrid system which makes 429 bhp and 52 kgm of torque. Before you appreciate the power figures, may I have a quick cheer for the return of the inline-six at Mercedes? With the electric wave upon us and at AMG, too, these engines deserve to be celebrated for as long as they are around.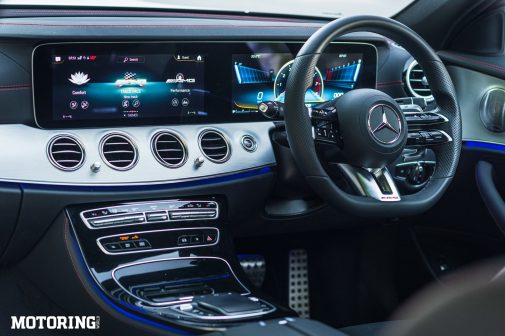 This powertrain is a delight whether you are launching from standstill or cruising along. Power is available whenever you want it, with or without the turbo drama, and in the real world of speed cameras taking over our cities, I am going out on a limb and saying this is all the power one needs in a daily driver. The 9-speed automatic transmission is quick enough and the 4Matic+ system ensures you are never out of grip, in case you decide to be a little naughty coming out of a corner. When pushed hard, the E 53 is fun, agile and, despite its size, it feels smaller than the limousine it is.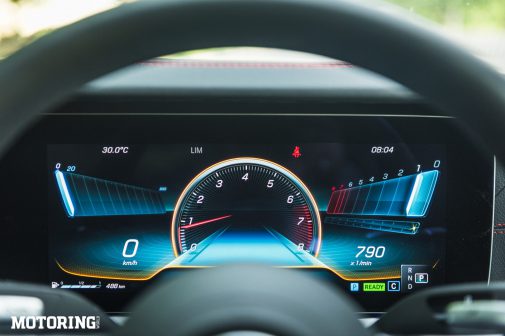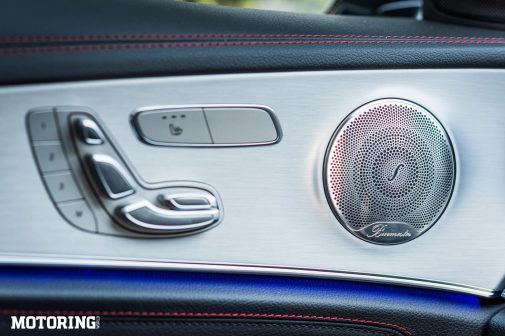 The lovely inline-six sounds fantastic at full throttle. Its sound is cleaner and less gravelly than the turbocharged V6s found in its German competition, and I like that very much. However, in the lower rpm range it almost sounds a little muted, and while there is a button to make it louder, I wish Mercedes would let this engine sing from the get-go. The inline-six is not the only addition to the E 53 AMG; the mild refresh for 2021 has revised front and rear bumpers, new exterior lighting, a new steering wheel, and new AMG alloy wheel designs. The rear end looks more polished and compact, while the front is more blunt and upright, giving the E 53 more presence than before. There is a tautness to the car now, without compromising on the elegance of the E-Class, which I quite like.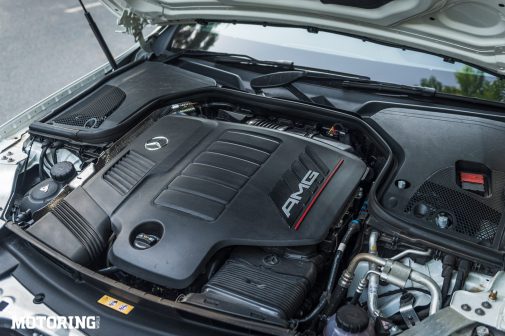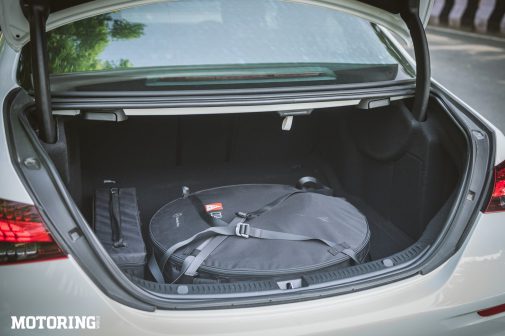 Like all Mercs, the E 53 AMG gets full marks for interior build quality and its sporty, upscale cabin. Most of it is shared with the regular E-Class, but the red stitching and red belts always remind passengers they aren't in a normal E. A large 12.3-inch touchscreen is standard and supports the company's latest MBUX infotainment system. The unit can be controlled through a touchpad on the centre console, steering-wheel-mounted controls, and voice commands. The standard list of features includes Apple CarPlay, Android Auto, a fantastic Burmester audio system, massage seats, wireless charging, and a lot more.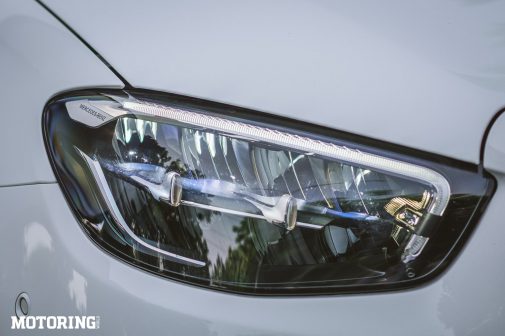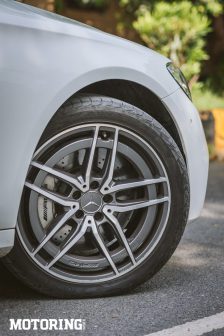 At Rs 1.02 crore, ex-showroom, Delhi, the E 53 AMG is not exactly inexpensive. Plus, there are many SUVs to choose from, including some nice ones from within the Mercedes family. Bringing the E 53 AMG to India is proof that Mercedes-Benz isn't giving up on sedans yet, and I for one am happy about it. The E 53 AMG can be pretty much all the car you need with its smooth inline-six, well sorted suspension and steering, and comfortable tech-filled interior. Cars like the E 53 AMG have enough going for them to put you off SUVs, if you can afford it. Join the revolution and bring a fast sedan into your life, I say.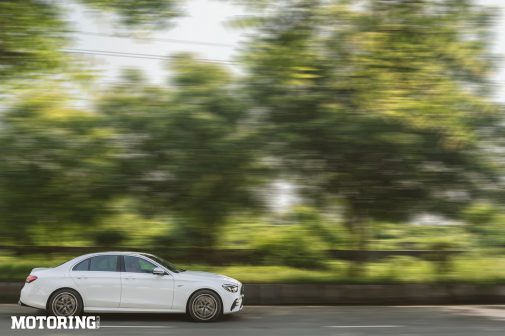 AUTODATA
Mercedes-AMG E 53
POWERTRAIN
Displacement:
Max Power:
Max Torque:
Transmission:
2999cc, I6, turbo petrol
429 bhp@6100 rpm
52 kgm@1800-5800 rpm
9AT
TYRES
F/R: 245/40 R19 / 275/35 R19
DIMENSIONS
L/W/H(mm):
Wheelbase:
Ground Clearance:
Kerb Weight:
Fuel Capacity:
4953/1852/1447
2939 mm
114
2555 kg
66 litres
PRICE
Rs 1.02 crore (ex-showroom, Delhi)