Maseratis are beautiful. In fact, I'd go as far as to say that over the last 15 years, they've consistently been the most beautiful cars being made. Look at the GranTurismo and GranCabrio – they're pure erotica in automotive form, even two years after they were discontinued. Or check out the new MC20 – is there a modern Ferrari that can match it for visual drama? Even the Ghibli is heart-stoppingly gorgeous. It figures, then, that the firm's SUV would also reach the aesthetic parts that others cannot, albeit in a somewhat hefty manner. It's always a tough ask to make any SUV look smashing, and few manufacturers are able to pull off this feat, but the Levante ticks lots of boxes in the 'Wowza' department.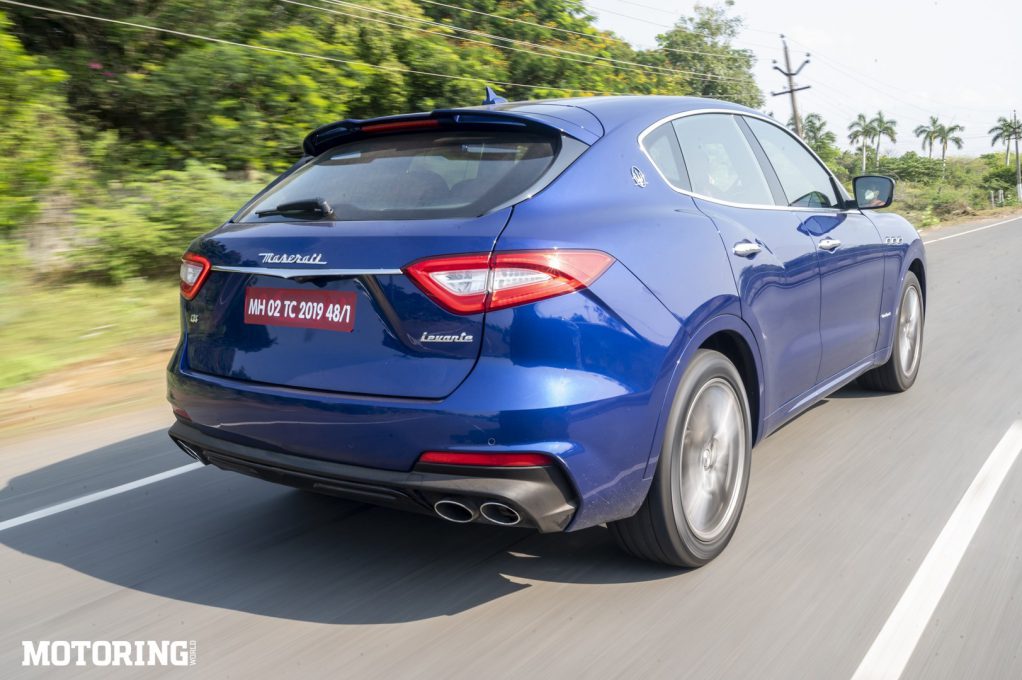 Viewed head on, the Levante has a fantastic presence, especially with the morning light glinting off the famous trident on that enormous grille. It looks as purposeful as a hound after a hare, while simultaneously managing to appear like it's just stepped out of an Ermenegildo Zegna store after a few judicious purchases (you can option bespoke Zegna interiors in Maseratis, by the way). The limpid dark blue on this particular example is especially stunning as a shade, giving it an air of sophistication and contrasting nicely with the touches of chrome on it.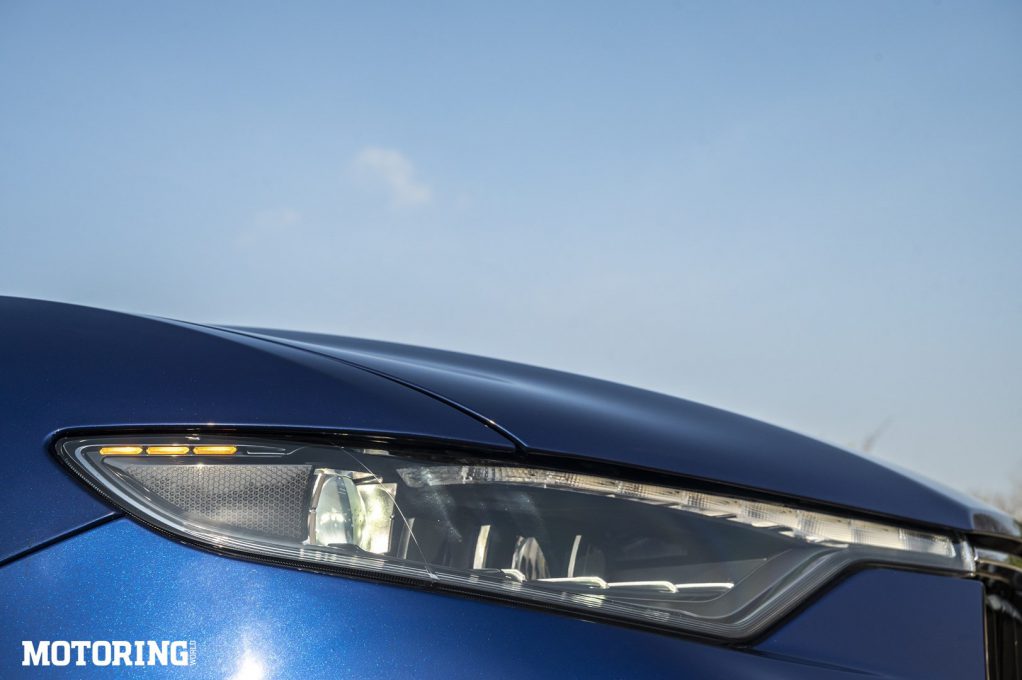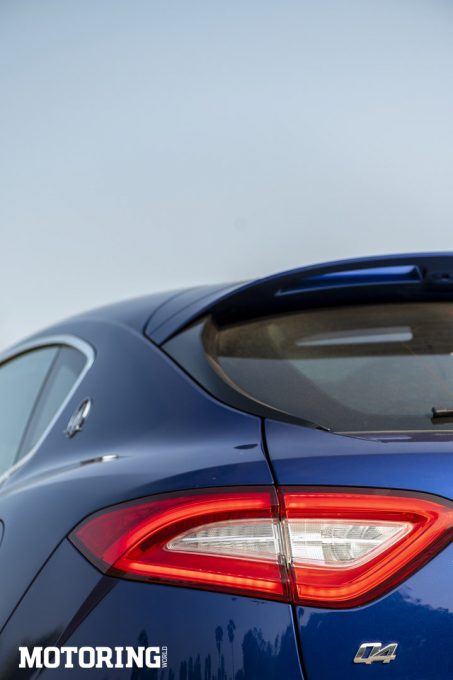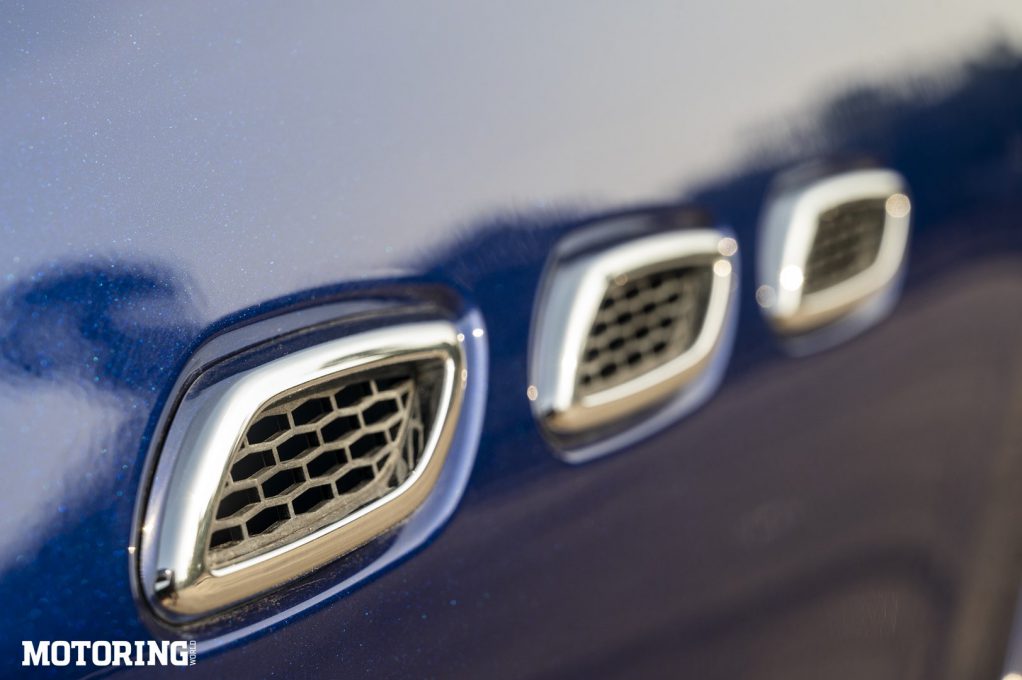 The Levante's haunches look gym-toned and shapely, and in profile, that sloping roof adds a touch of oomph to the already sexy design, with the 20-inch wheels pitching in as well. It's only when you get to the Levante's rear that you wonder if a better job couldn't have been done of it. It's wide and adds heft, but the tail-lights and its somewhat slab-like nature aren't as pulse-quickening as the rest of the body (the quad exhausts definitely are). Nevertheless, it's the slickest SUV around at the moment, although I'm sure Cayenne and Velar fans will disagree.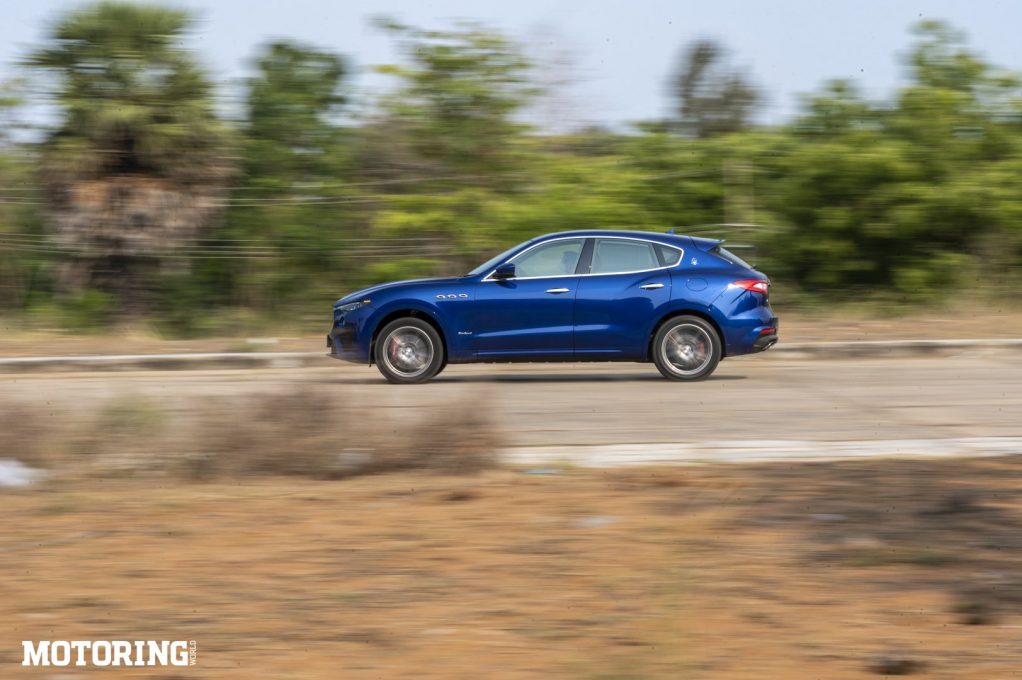 When I mentioned earlier that Maseratis are beautiful, I forgot to mention that they also sound absolutely sensational (the ones with petrol engines, that is). This isn't surprising given the Ferrari connection, but still, when you fire one up, it's impossible not to feel all flushed with excitement as the raspy top notes are absorbed directly by your veins; rev the engine a few times at standstill and you know the symphony orchestra is definitely in town, with a sonorous bass note sitting at the bottom. The powerplant in question is a Ferrari-built twin-turbo 3.0-litre V6 putting out 430 bhp and 59 kgm, and it's a right barnstormer.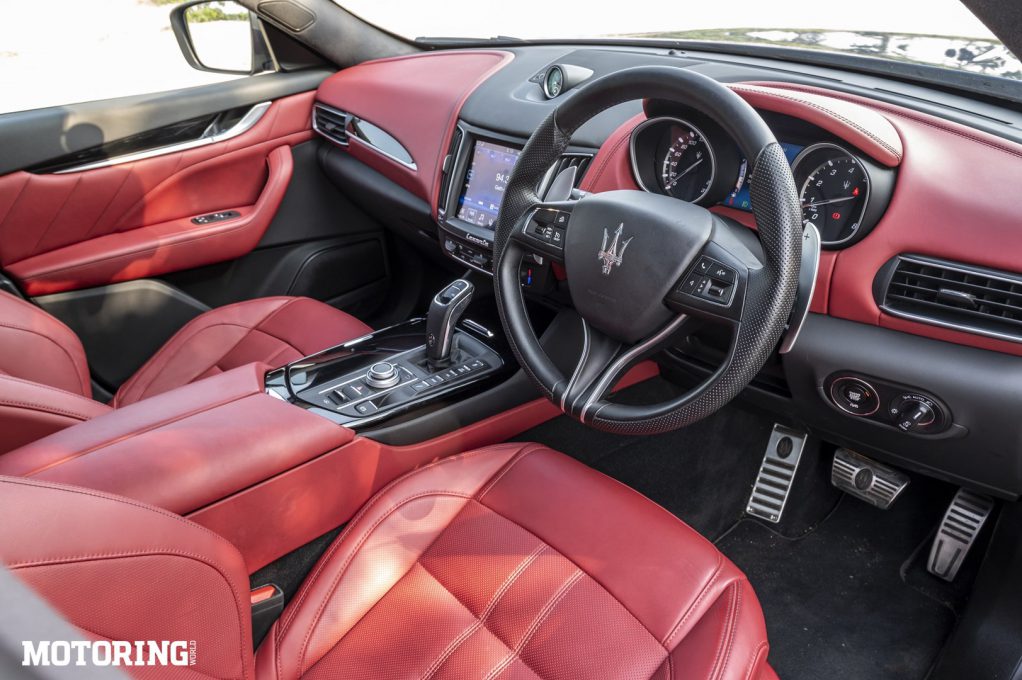 The right thing to do in this Levante is to select Sport mode (both engine and suspension), find an open stretch of road, blip the throttle unnecessarily loudly a few times, yell 'Fire in the hole!' and floor it. With all manner of lascivious explosions and burbles, the Maser slingshots off its line and hurtles to 100 kph in just over 5 seconds, with the turbos doing their thing to help matters along. The faster you go, the better the exhaust note sounds, which is a slightly dangerous state of affairs because you want to… keep going faster. There's gobs of torque everywhere, which means that even the bottom end of the rev range isn't an obstacle when it comes to rapidly getting a move on; as the revs rise, the kick in the pants is addictive.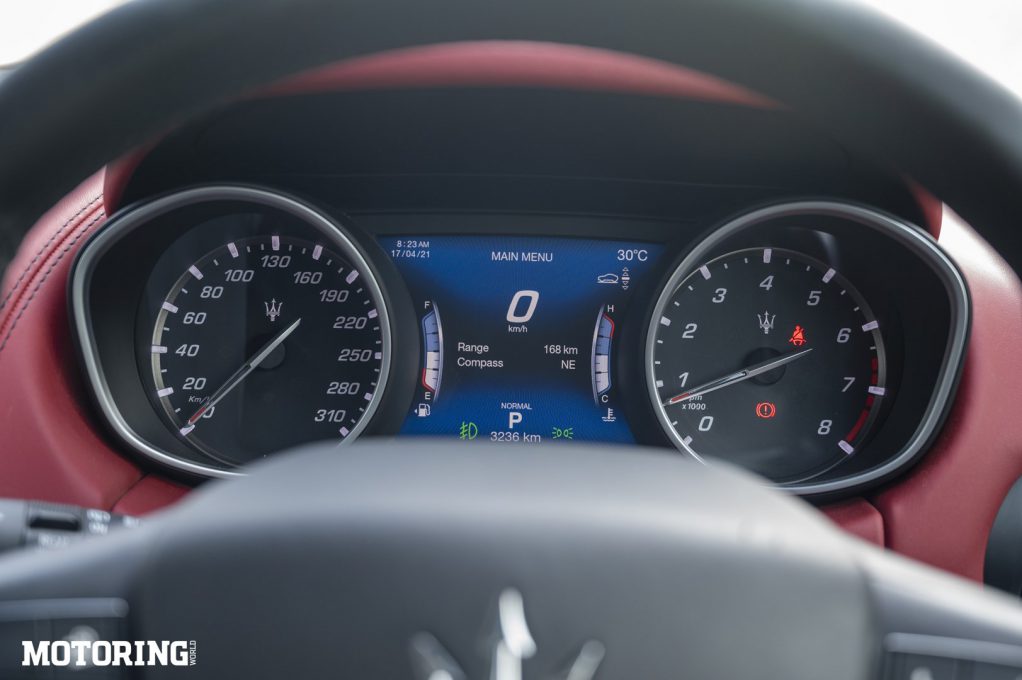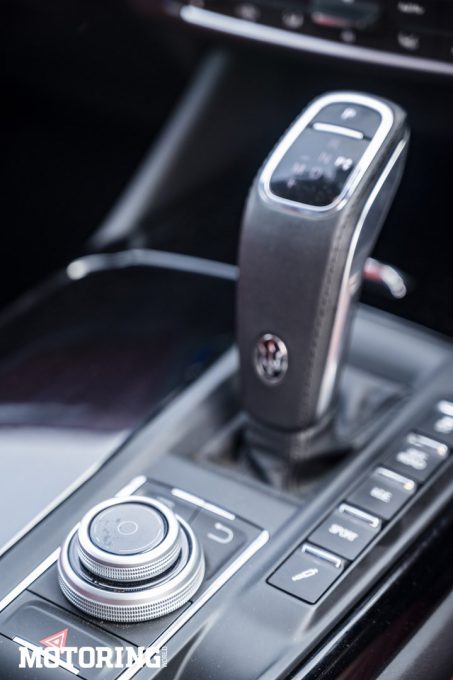 There's an 8-speed ZF automatic gearbox on duty, with a lovely pair of aluminium flappy paddles, and although it's no PDK, it shifts smoothly and reasonably quickly. More crispness would have been welcome, but when you're blasting along, savouring the soundtrack and working the paddles, you'll hardly notice. This is a typical Maserati, in the sense that it's all about the feel and soul, rather than the bleeding edge of technology and engineering. Part of that feel, surprisingly, comes from its electric steering. While it may be heretical to claim that it's better than the older mechanical unit, it would not be untrue, because it makes it a cinch to drive the Levante in everyday traffic while also providing plenty of heft when you decide that all bets are off. In a sense, it makes the Levante feel smaller than it is without in any way compromising the driving experience.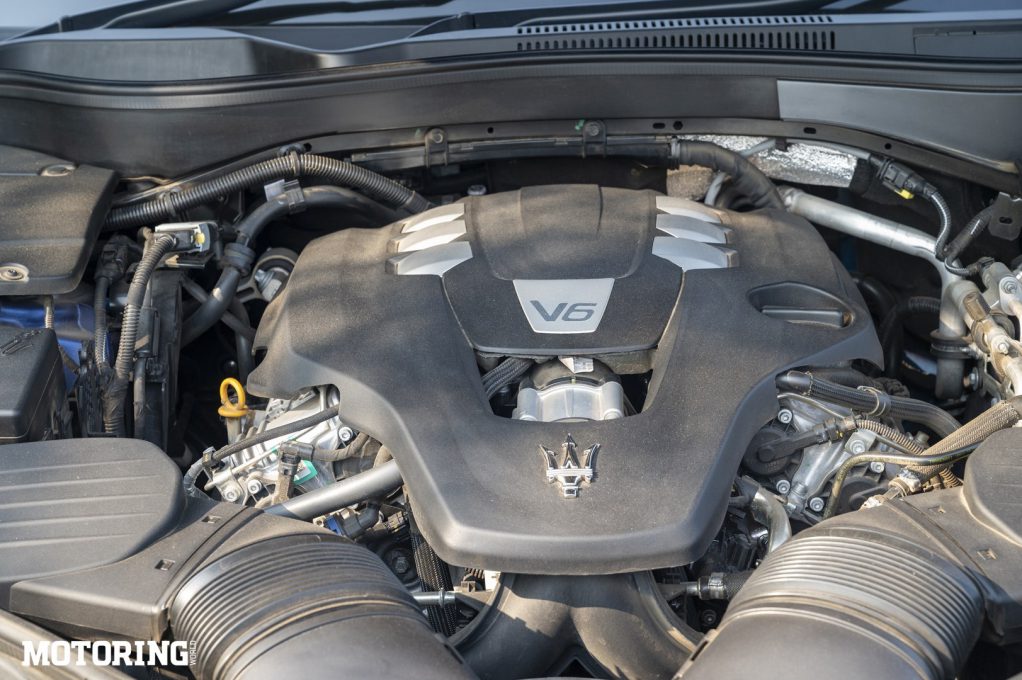 It's not just a straight line bruiser, either. There's been some suspension tweaks on it, which make it about as agile as you can expect a car of this size and weight to be. The air suspension is on the springy side in comfort mode, which is fine for highway cruising but which makes for some body roll during tight cornering. In Sport, though, things improve quite dramatically, with the springs and dampers tightening up and the 4WD system delivering more power to the rear wheels. You can slice-and-dice your way through corners all day if you wish, and the Levante won't break a sweat. It'll struggle against a Porsche Cayenne, but will otherwise keep up with pretty much everything else. The ride quality is perfectly acceptable in most conditions, although you do feel some thuds in the cabin when you go over large bumps at speed.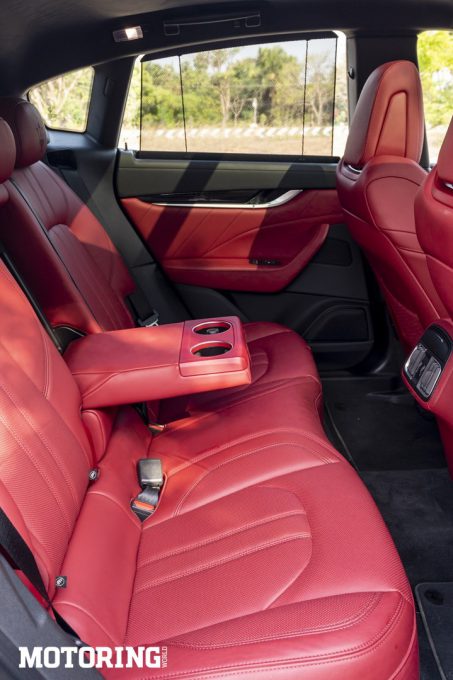 The Levante's cabin is a bit of a mixed bag, especially for an SUV that costs Rs 1.63 crore (ex-showroom), and that wants to dance with the Cayennes and RR Sports of the world. The red leather looks great, it has to be said, and the dashboard is covered with the stuff. The seats are very comfortable indeed, with more than enough leg and head room in the back, and in general, there's not that much to complain about because the basics are in place. It's just that in this stratosphere, basics don't really cut it, and when you look at the profusion of parts from other FCA vehicles that have been used – case in point, the rather dated touchscreen and the window switches – you begin to wonder if the Levante is up to scratch here. This is the 2020 model, and the 2021 version comes with an updated infotainment system and other cosmetic upgrades, but if you're unwilling to wait for that one and simply must have a Levante right now, you'll have to live with the current cabin. Mind you, it's actually quite old school in its sense of plushness and build, but most buyers these days want nothing but the latest, so…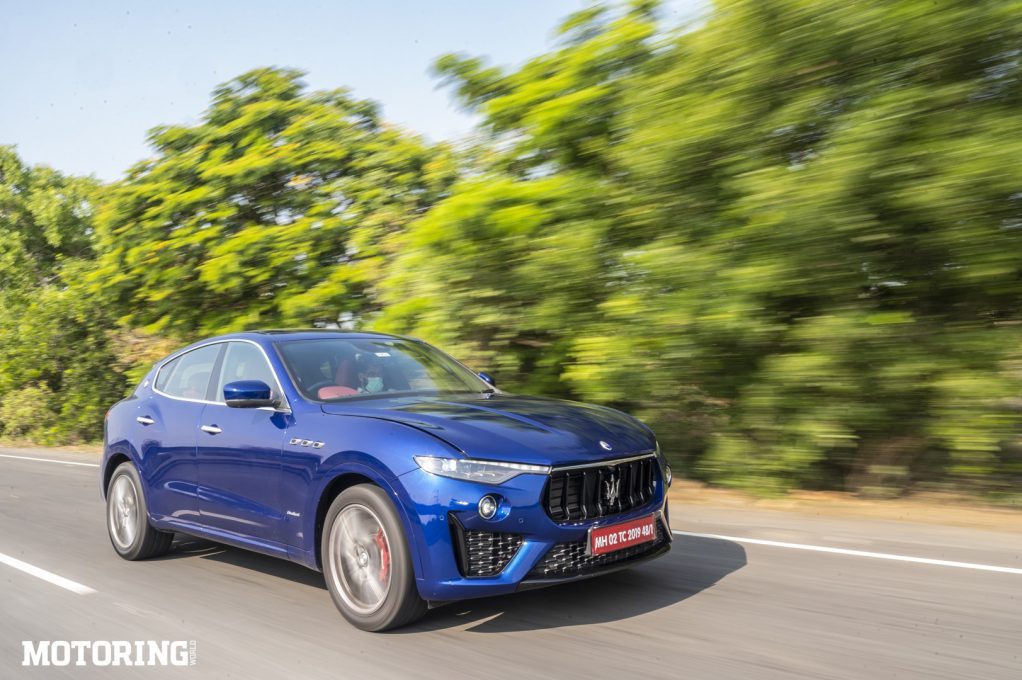 It would be an understatement to say that the Levante isn't a 'head' decision, so if you're of that bent of mind, you should probably stay away from it. What it definitely is, however, is a hot-blooded hormonally-driven red-mist decision, with practicality and other such terms nowhere in the mix (even though it is quite practical as well). This is an exotic machine and needs to be viewed as such, not with the intellect but with (dare I say it) the loins. It looks sexy, it's fast, it's comfortable and it sounds deliciously good, which is more than enough for me. Who needs a fancy touchscreen, anyway?
AUTODATA
Maserati Levante S
POWERTRAIN
Displacement: 2979cc, V6, twin turbo-petrol
Max power: 430 bhp@5750 rpm
Max torque: 59.17 kgm@1750 rpm
Transmission: 8AT
TYRES
F/R: NA
DIMENSIONS
L/W/H (mm): 5003/1968/1679
Wheelbase: 3004 mm
Ground clearance: 200 mm
Kerb weight: 2109 kg
Fuel capacity: 80 litres
PRICE: Rs 1.63 crore (ex-showroom, India)