Photographs by Sherman Nazareth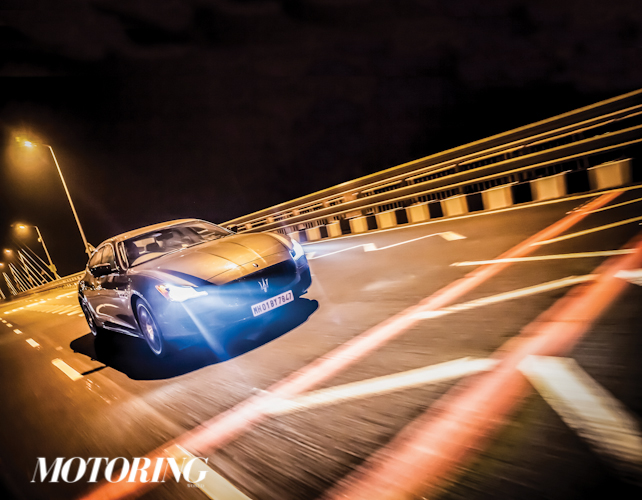 The Maserati Quattroporte GTS sat pretty in my parking space, looking at me with those well-sculpted eyes that bore the brunt of the long bonnet; the grille and the trident coming together to plaster a look of intrigue on the face of onlookers. Each and every time I approached this Maser, I'd be torn. Delusions of having the urge to make it a getaway car in an intricately and carefully thought-out heist would flood my mind. That, or rolling up to the nearest McDonald's looking like a complete badass and ordering a Filet meal to go.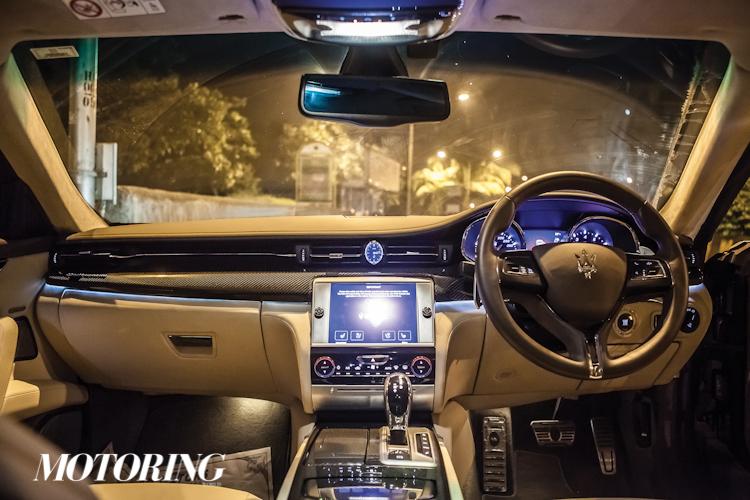 The thing about the Quattroporte is that there's an aura around it that mimics a celebrity's 'Ogle, but don't even think of getting close or touching me' vibe, which I find absolutely divine. I've spent a bit of time driving an A8 and an S-Class, but driving a Maser like this one is vastly different. I suppose the relative unfamiliarity with the brand, as opposed to Audi and Mercedes' rather cult-like status here in India has a bit to do with it. So, as far as exclusivity in terms of spotting one goes, this is right up there with the likes of a snow leopard or the Loch Ness Monster.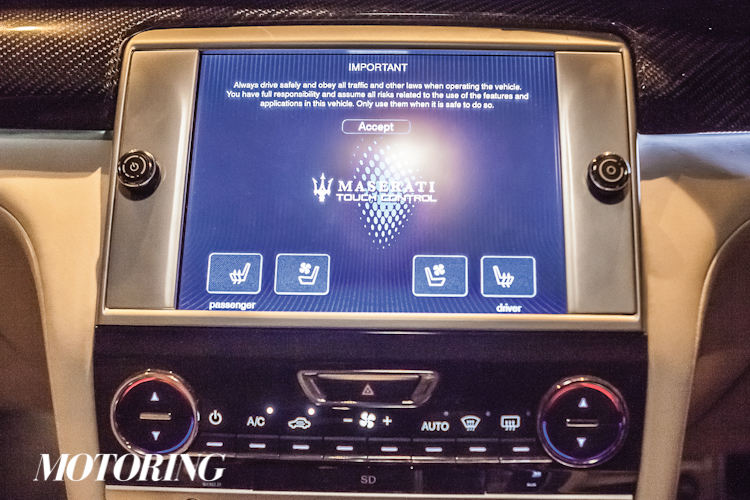 If you do catch a hold of a Quattroporte GTS, though, ensure you abandon all other plans and latch on to the rear of the car in anticipation of the driver tapping the little Sport button and letting loose those 523 ponies, because its aural screech is worth it. Forget about what you're thinking right now — the Quattroporte probably doesn't sound like that. I first heard it when I set it free on an arrow-straight piece of tarmac close to my house. Up until then, I'd refrained from YouTubing videos of the Quattroporte to get a better idea of what it sounds like, but I'd read that it's a special note it emanates. It's not an all-out cacophony like the F-Type's, nor is it — dare I say it — relatively restrained like in the 911 Targa.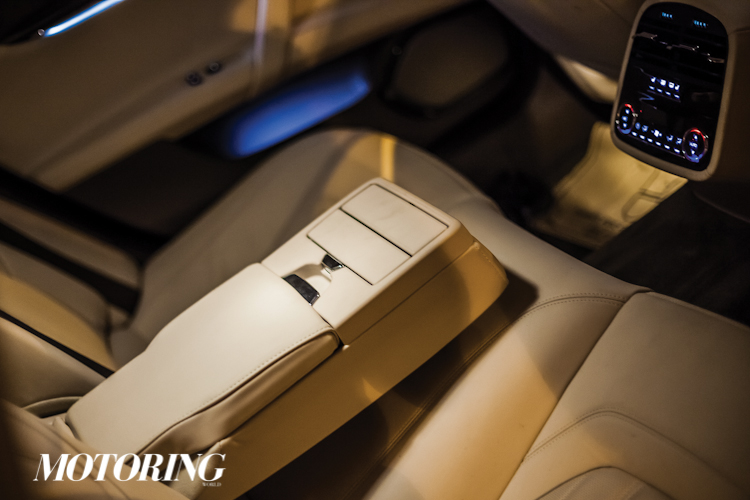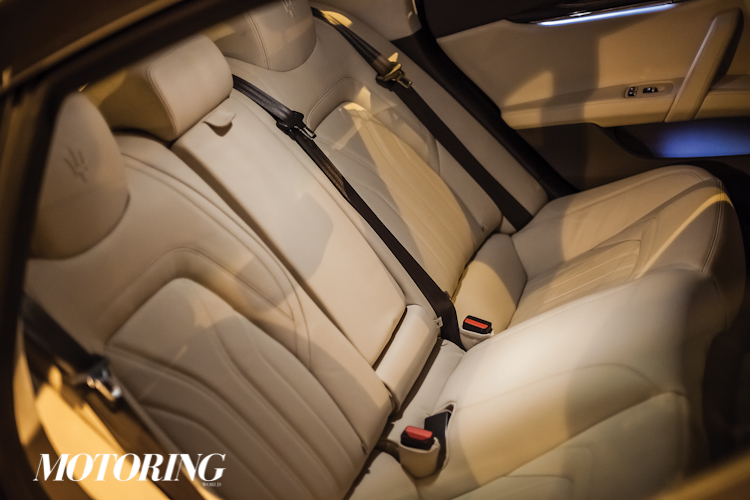 As I saw the revs build, the twin-turbos spooling up and the ZF 8-speed swapping cogs delightfully fast, I heard a mature, sophisticated growl that transformed into a meaty roar each time it hit the redline. This was while I was seated in the car itself, but when you're trying desperately to keep up with the Maser in a backup car, the noise the exhausts shove out is orgasmic, to say the least. The shove you receive when you explore the deeper reaches of the accelerator pedal isn't as brutal as being slingshotted in a rollercoaster, but neither is it gentle. It's reaffirming and enjoyable, and the Quattroporte likes being content in the knowledge that you know what you're doing all through. And if what you're attempting to do is hustle a 1900-kg four-seat saloon to something close to warp speeds, you'd come pretty close, all right. You'll hit the magic 100 kph marker in a scant 4.2 seconds, but the remarkable bit is the way this Maser collects speed.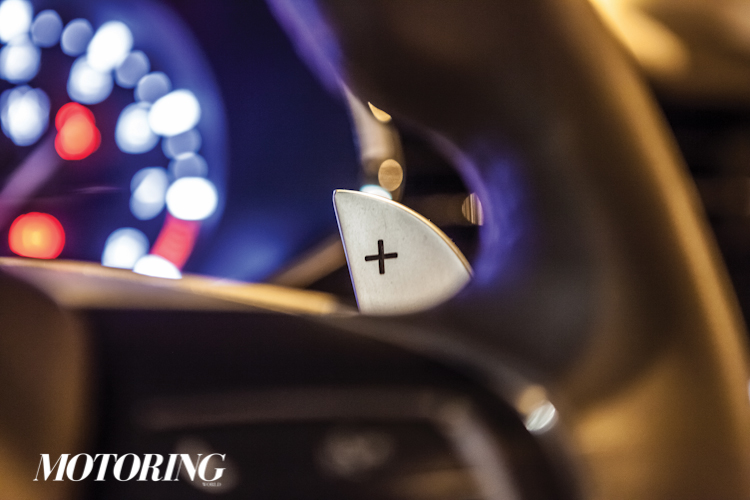 You're so ensconced in the Quattroporte that it never allows you to realise exactly what speed you're doing; you always feel like you're going roughly 40-50 kph slower than your actual speed. I learned this the hard way, panic braking and hoping I wouldn't wrap myself around the rapidly approaching fencing for a garden. But it held its line and did exactly what I asked of it, and it did it without any drama. Credit here goes to the massive Brembos all around — monoblock callipers with six pistons at the front and four at the rear. While I'm at it, the double wishbone setup at the front and the multilink at the rear helps keep things in check when you're trying to corner this hulk. It's not as settled during sharp turn-ins as I'd like (I'm thinking of its German rivals who have the upper hand here), but they do a good enough job. There's a soft setting, the default one that you should use for trundling around in the city, and then there's also the option of toggling a stiffer setup via a button on the central tunnel when you want things to get a 
bit sporty.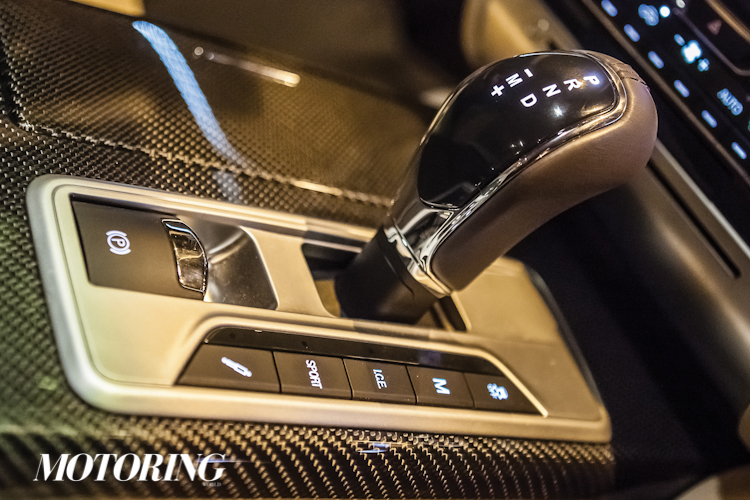 The two aspects I enjoyed about the Quattroporte were its steering and its paddle shifters. Now, the steering (a hydraulically assisted one) is just a delight to use. Wonderfully encouraging of all your inputs at silly speeds and highly talkative, it is indeed one of the nicest steerings I've laid hands on to date. The only thing you can fault it with is that it's a bit heavy to turn at slower speeds.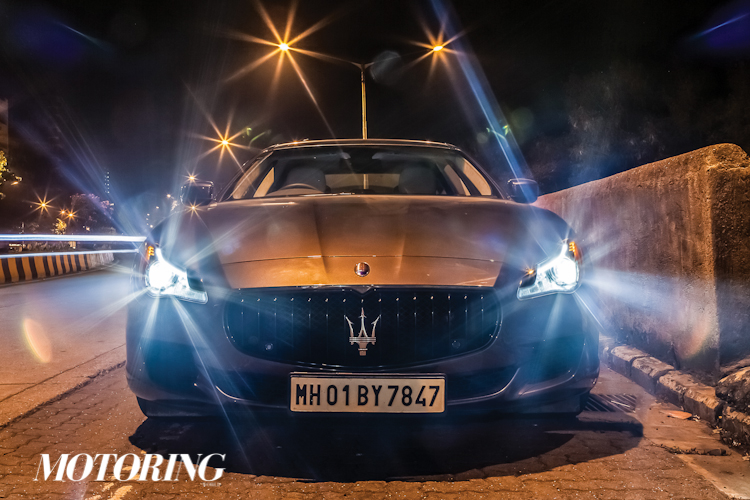 Other than that, clutching the Quattroporte's steering while diving into a corner is one of the most pleasurable things to do and you'll be having even more fun if you're shifting gears via the meaty paddles behind the steering wheel. They're surprisingly quick to shift through the eight cogs, especially so in Sport mode. If there wasn't the constant reminder of the Quattroporte's weight, you could actually be fooled into thinking it's a much smaller car that's just begging to be hustled 
around corners.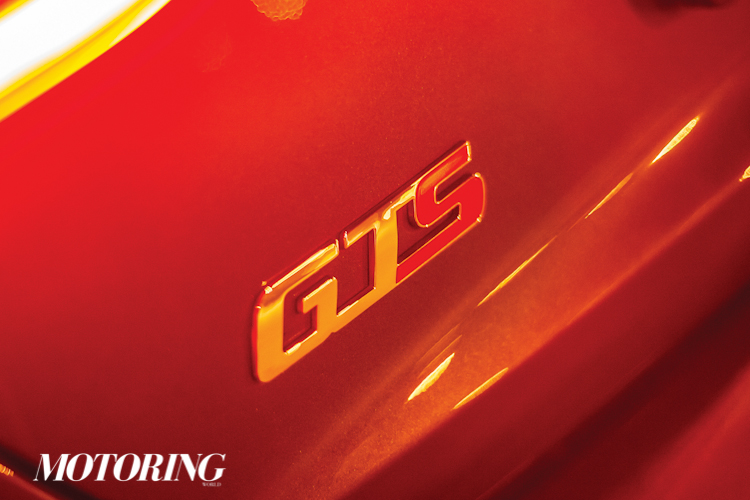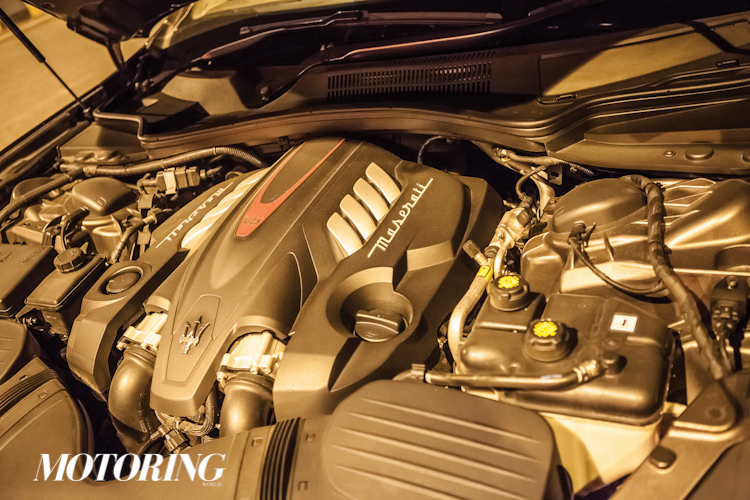 Not everything about the Quattroporte, though, was enjoyable. I had a torrid time negotiating speed breakers in Mumbai because the approach and break-over angles are quite poor. You're forced to crab-walk everything thanks to the low ground clearance. Then there's the interior which, while luxurious enough, feels let down by the archaic touchscreen system. And the biggest gripe I have with the Quattroporte is that it's prohibitively expensive at Rs 2.2 crore (ex-showroom, Delhi). Add to that the limited service network that Maserati has in India for now and it's not exactly the best situation to be in. Even then, I believe there's a case to be made for it, because rich folks seem to like exclusivity and this Maser comes with exclusivity as a standard fitment. Moreover, it's a quirky Italian sportscar with the façade of a four-door family saloon and it pulls off the duality really well. And when all else fails, just pop the hood, point to the beautiful 'Maserati' and 'V8' logos and tell your friends that that's a Ferrari-sourced engine. That will silence all critics.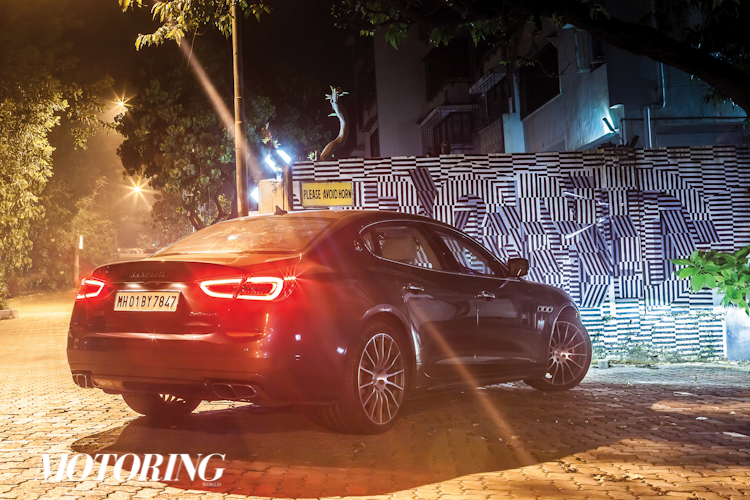 AUTODATA
Maserati Quattroporte GTS
POWERTRAIN
Displacement: 3799cc, V8, twin-turbo
Max power: 523 bhp@6500-6800 rpm
Max torque: 72.3 kgm@2250-3500 rpm
Transmission: 8-speed auto
STEERING
Type: Hydraulic power steering, rack and pinion
SUSPENSION
(F/R): Independent/multi-link
BRAKES
(F/R): Ventilated discs
TYRES
(F/R): 245/40 R20 / 285/35 R20
DIMENSIONS
L/W/H (mm): 5262/2100/1481
Wheelbase: 3171 mm
Kerb weight: 1900 kg
PERFORMANCE
0-100 kph: 4.2 seconds (claimed)
Top speed: 307 kph
PRICE: Rs 2.2 crore (ex-showroom, Delhi)