Photographs by Vishnu G. Haarinath
The sub 4 metre mini-SUV segment is one that is very crucial to the Indian market. It addresses a number of needs that are unique to this country. It satiates the desire to own an SUV so you can show the world that you are an important person (hatchbacks are obviously for sissies). We have large families who like to travel with a lot of luggage. At the same time we stay in incredibly crowded places, so we need a car that is big and small at the same time (Yeah, go figure). And finally, we are blessed with a sadistic government that insists on giving us terrible roads, which is why we appreciate good ground clearance. And that is why you see so many of these vehicles around. No wonder then that Mahindra decided to finally jump into the fray with the new XUV300.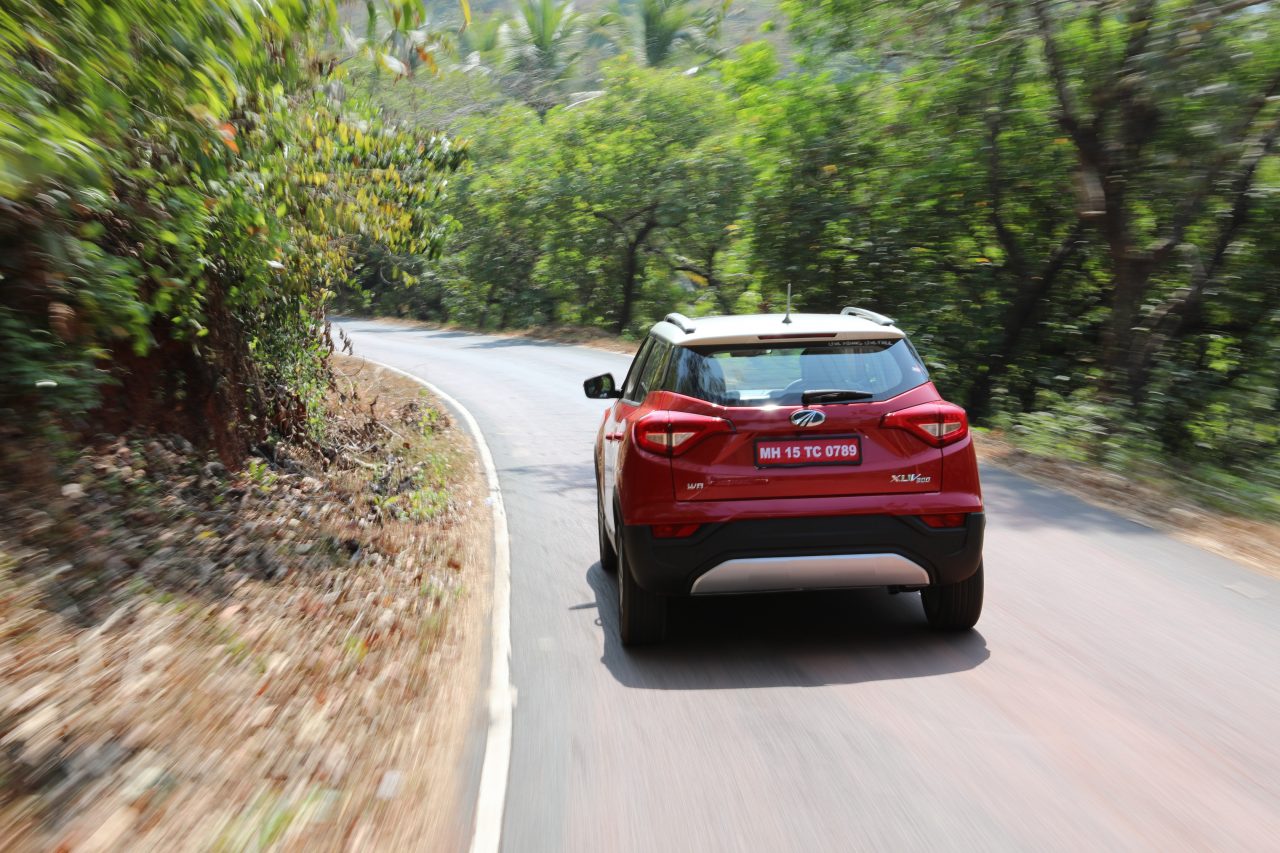 And oh what a car it is! Let's start with the design. It looks fantastic. Unlike most Mahindra vehicles that are soft and flowing, this has a sharp and edgy form factor. It has well defined haunches over the front and rear wheels (my favourite design aspect on the car) and a sloping roofline. And it has a wide stance (Mahindra claims widest in the segment) that flares from top to bottom. This is best viewed from behind which lends it an almost WRC appeal. Ok that might be a stretch, but hey Mahindra gave us a TV commercial with Gaurav Gill sliding it around so I'm not entirely to blame. While we are at the rear though, pay attention to those taillights. Yes they look good, but it does look a bit too inspired by the Maserati Levante eh? Anyway, the front comes off as properly aggressive. I like the narrow-ish headlights, but I absolutely adore the LED strip that comes down on either side onto the bumpers. They look like fangs, and while I understand that might make the smaller bumps that Indians live with daily a little more expensive to repair, I still love them.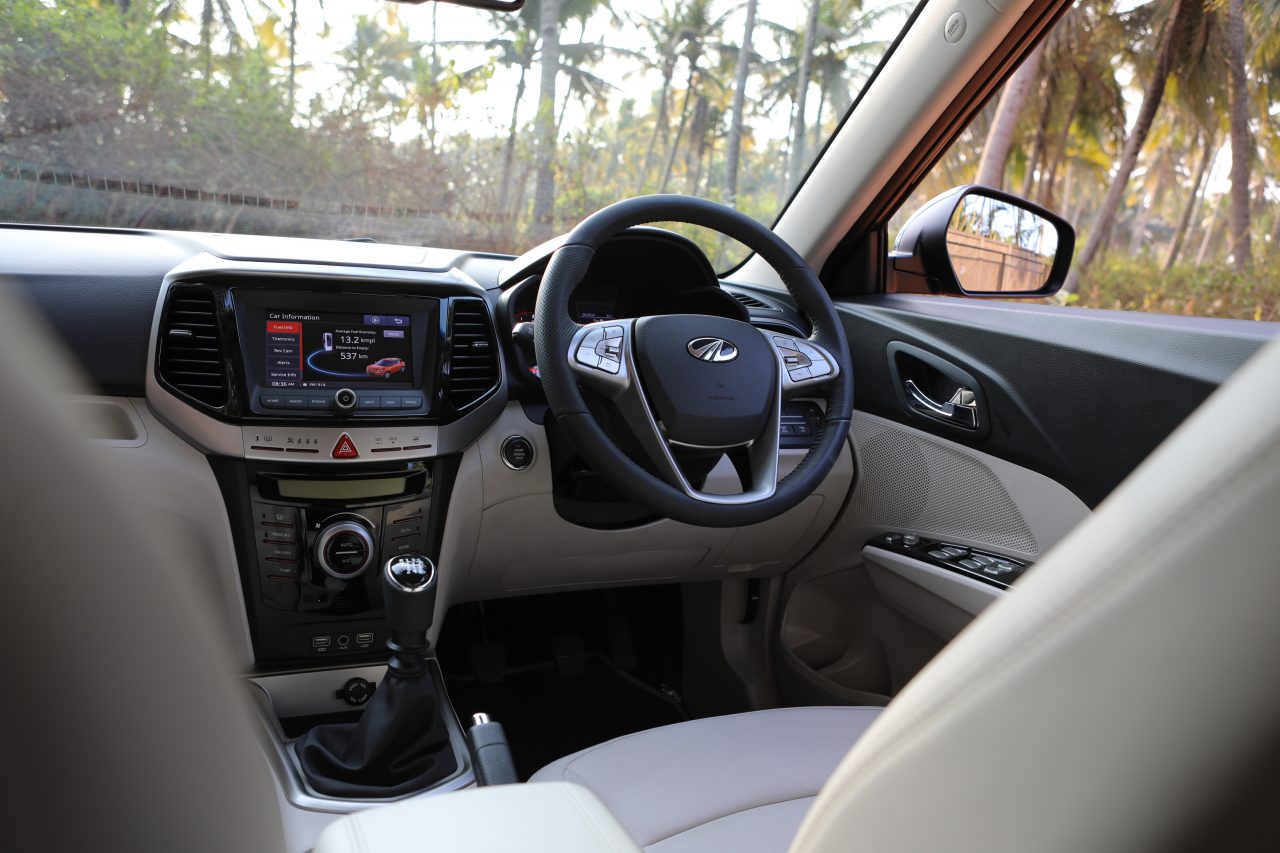 Step inside and you are greeted with a very pleasing interior. The seats are extremely comfortable and feature a different density foam for the side bolstering, which results in a tangible difference. There is a huge centre armrest that has been cleverly designed to accommodate a tablet, and there are cubbyholes everywhere. The buttons (for the most part) have this brushed aluminium feel to them and it all feels very premium. As far as features go, it has dual-zone climate control, rear parking camera, front parking sensors (another segment first), a sunroof and seven airbags (for this variant). But the true test of a car, especially one in a segment as hotly contested as this, is in how it drives.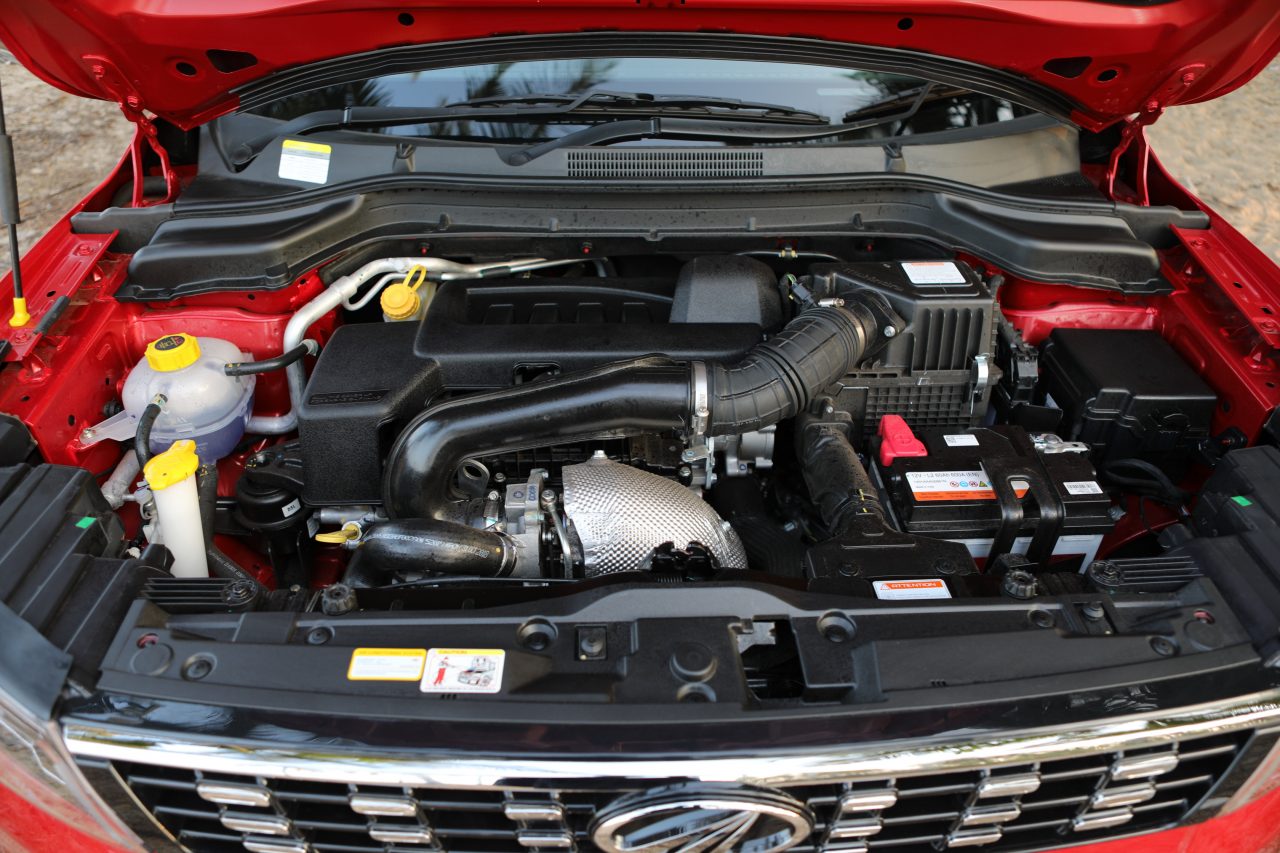 It is available with a 1.2L petrol but we only got to drive the 1.5L diesel (in the range topping W8(O) trim), an engine borrowed and retuned from the Marazzo. Push the start/stop button and it comes to life with a clatter. Outside, it is quite noisy and clatters, but the insulation inside is so bloody good you would never know and seeing how you usually drive a car sitting inside, it feels quiet and perfect. The torque curve is incredibly flat and spread out between 1500-3500 rpm, and unlike most diesels I've experienced, it doesn't start off with a lurch. This makes it smooth to drive in traffic and doesn't need slipping the clutch to take off. Once you do take off though it has the ability to build up speed very rapidly. The six-speed manual transmission is smooth and slots into gears confidently with the ratios spread out evenly. It is very comfortable puttering around at low speeds as well as the highway blast. The fact that it sports disc brakes on all four wheels is another added bonus. The brake feel is progressive and that always inspires confidence. And then there is the suspension which soaked up almost all the bumps we threw at it with ease. It is stable at higher speeds and doesn't have that inherent wallow and boat-feel that most Mahindra vehicles have. And you can hit a speed breaker you failed to see confidently. I don't mean to flatter Mahindra here but I think the only suspension that is better is the Jeep Compass. And that is high praise.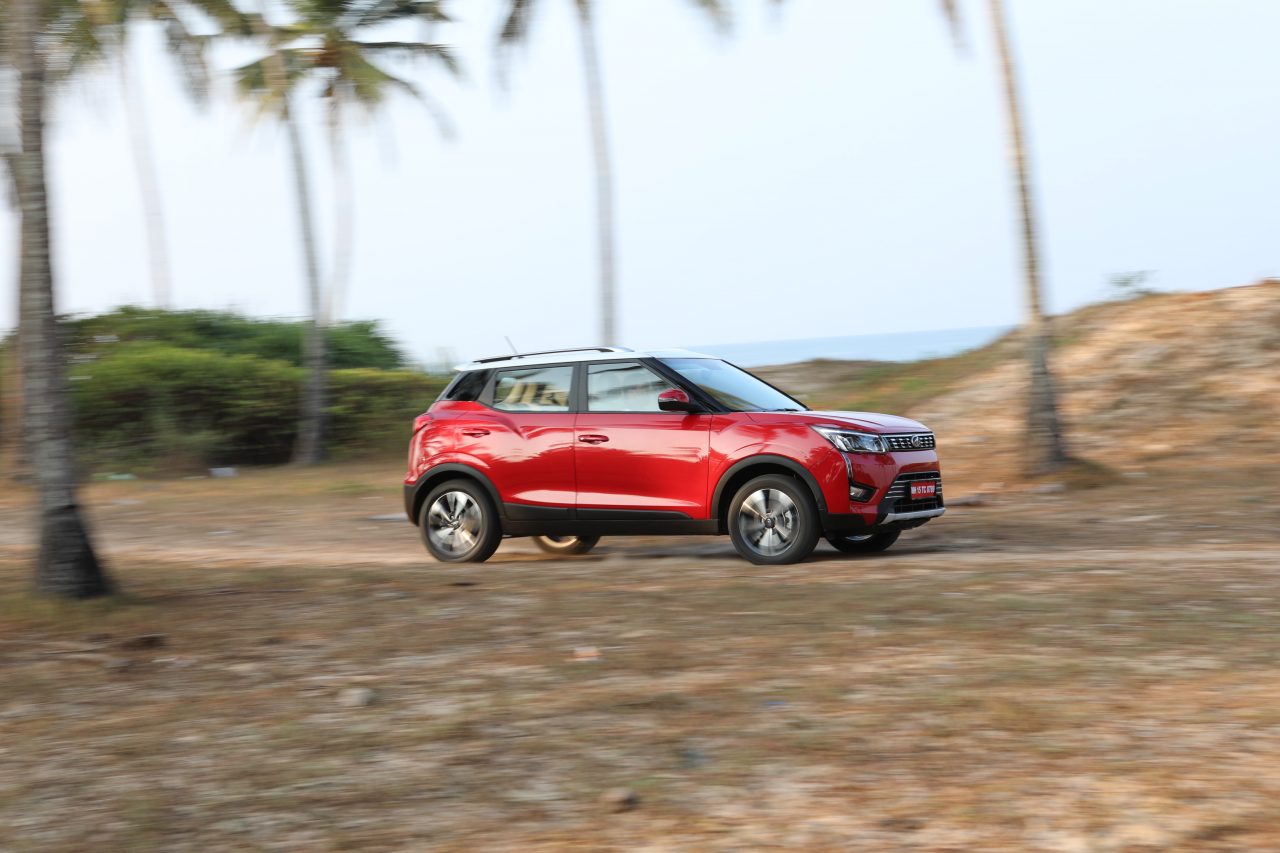 All this makes the XUV300 a fantastic car to drive and even hoon around but there was still one more party piece that added a surprising amount of functionality. You see instead of having different driver modes, this car features three 'steering modes' via its electrically assisted steering. And I am pleased to report that it works as advertised. Comfort mode is for those traffic snarls and tight parking situations. It is super vague but very light, taking away a lot of the effort needed to turn a wheel. Mumbaikars will appreciate this as they spend more of their lives in jams than they do at home or at office. Normal mode is a step up and Sport mode really adds weight to the steering feel. There is a discernible difference between these modes, and it isn't just a marketing gimmick. At higher speeds on the highway, Sport mode is greatly appreciated. And all this can be changed while on the move with a button on the centre console. Simple and brilliant. This is a feature that every single car should have in India. It really is that good.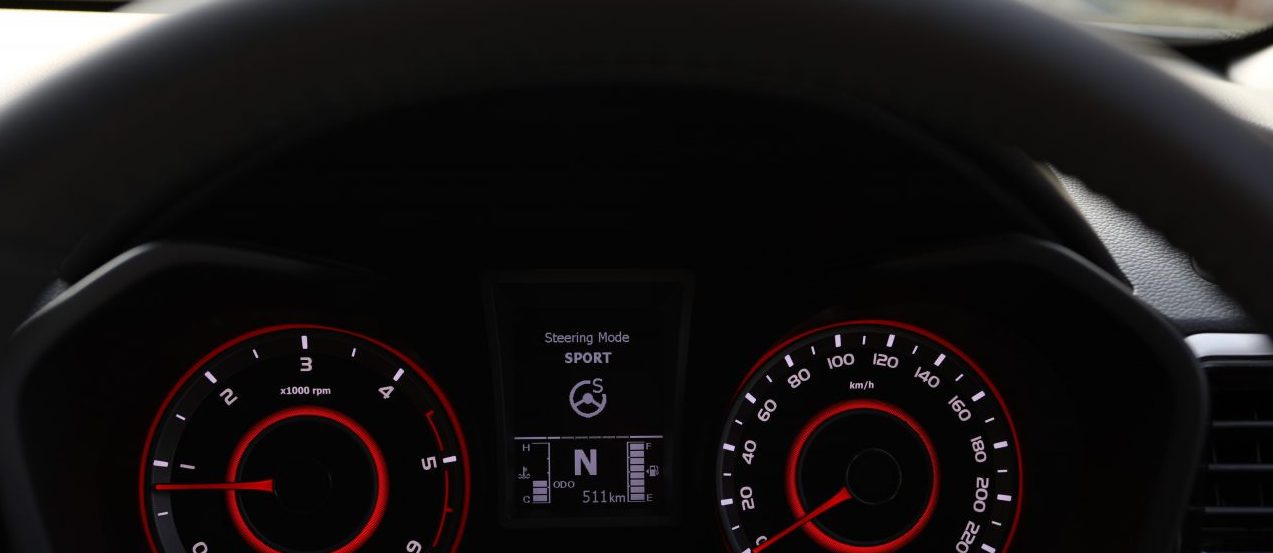 So if I wasn't overt enough, I really like the new XUV 3OO. However, there are a few problems and personal gripes that I have. The steering is only adjustable for height, so when I positioned my seat accordingly the pedals were too far away. Surely telescopic steering couldn't have been that difficult right? At least on the flagship variant? And speaking of pedals, there is the strange absence of a dead pedal. To make matter worse, the foot well is too narrow so there isn't any space (where a dead pedal should've been) to even rest your foot. Moving on, the gear lever is positioned too far back. I'm a short human, even for Indian standards, and it just felt cumbersome to shift. It didn't help that the centre armrest was so high my elbow hit it every time. Eventually I had to raise my elbow to line up with my chest to shift but then I elbowed my passenger, and it all got quite infuriating after a while in a car that is otherwise dynamically brilliant. Moving on to personal gripes, I don't like the fact that Mahindra chose to use bungee cords instead of a cloth pocket behinds the front seats. It just feels cheap and a cost cutting measure on a car that otherwise feels premium. I also wish the infotainment system had a bigger screen and didn't have those huge black borders. The world has moved toward bezel-less technology quite a while back but the car industry (yes Maruti Suzuki, I include you here) hasn't caught up yet.  Another worry is that we only got to drive the top-end variant and that was loaded to the gills. But how much of that will be sacrificed in the lower variants? Will it still manage to be a worthy proposition?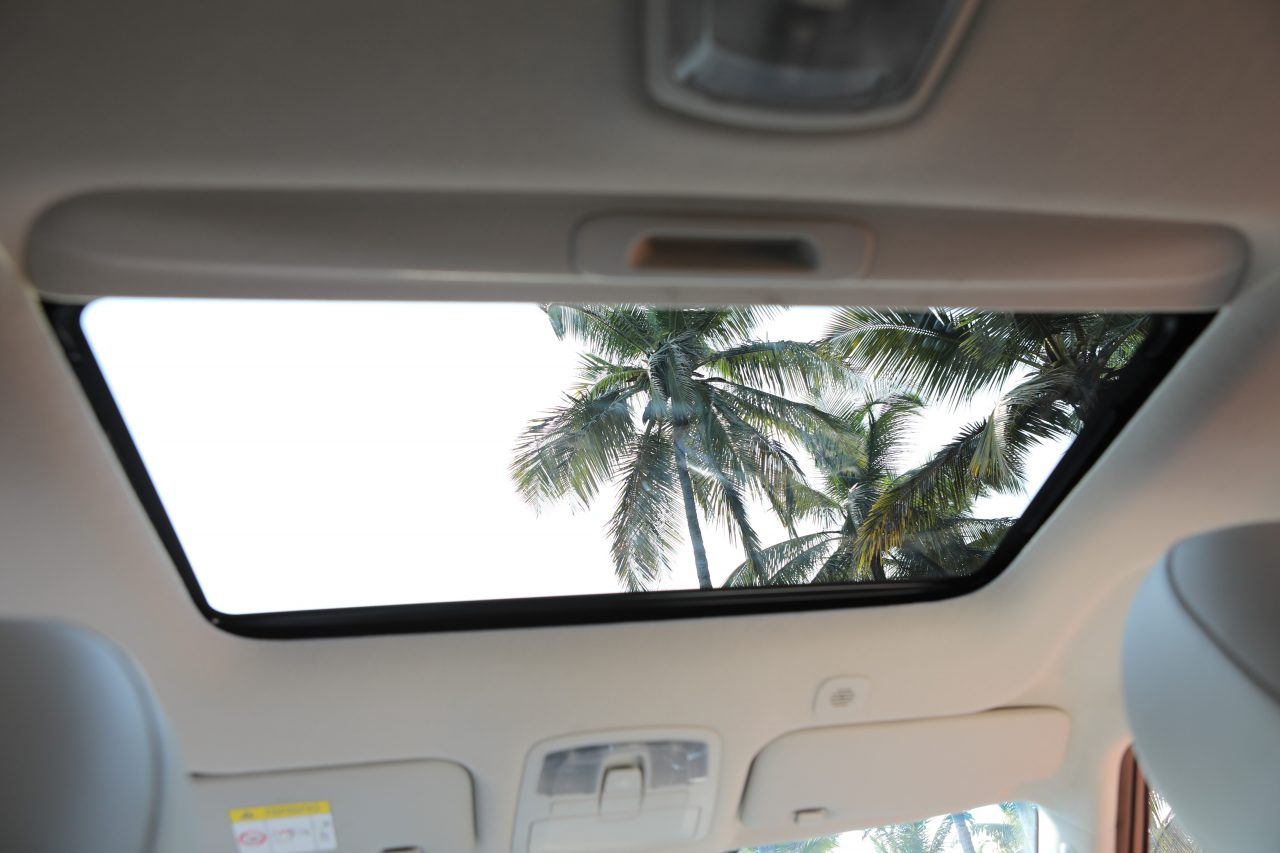 And my final gripe is the name. The eagle-eyed among you might have noticed that it is three double-o and not three hundred. Mahindra representatives painstakingly ensured that they always referred to it as 'O'. But the truth is that it shares the same destiny as the Apple iPhone X. Only Apple employees will be heard calling it the iPhone Ten, as to the rest of the world it has, and always will be, the iPhone Ex. I know Mahindra has this thing of ending all their car names with an 'O', but it seems counterintuitive to start a name with a number and finish with a letter. Maybe it has a hidden King Leonidus reference. I just know that it will always be three hundred to me, and everyone else.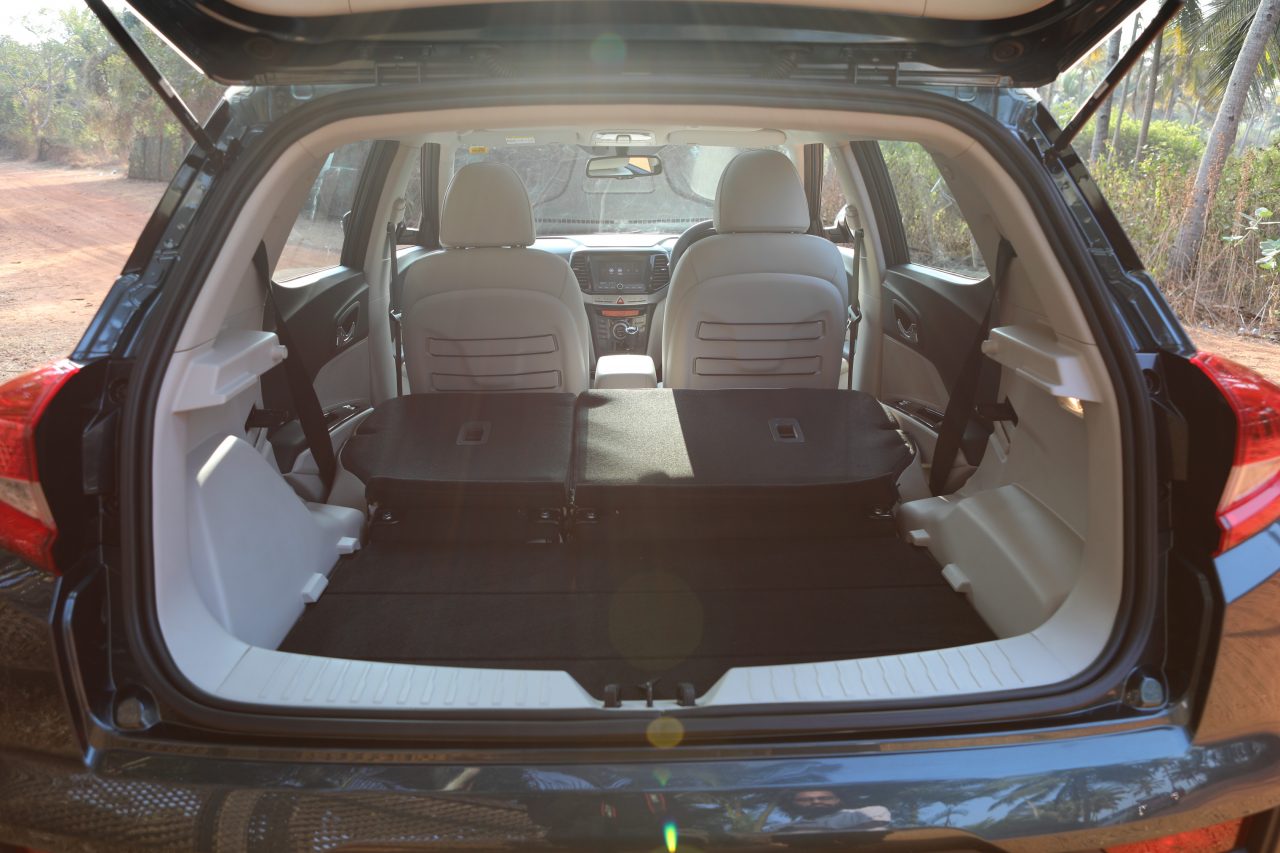 But overall I think this is a fantastic car. It brings a refreshing new direction to the min-SUV segment with features that are not just gimmicks but genuinely add value. It is comfortable, has a lovely ride quality and is genuinely fun to drive (and we've just driven the diesel so far). It has the potential to be a benchmark vehicle. But it's success will be determined by pricing. This is unfortunate, but it is what it is in a segment that is very sensitive to the rupees demanded. I hope Mahindra manage to nail the pricing on this, for this car deserves to be experienced and owned. It really is all the car we need.
AUTODATA
Mahindra XUV300
POWERTRAIN
Displacement: 1498cc, inline-4, Diesel/ 1198cc, inline-3, Petrol
Max power: 115 bhp@3750 rpm/ 110 bhp@5000 rpm
Max torque: 30.6 kgm@1500-2500 rpm/ 20.4 kgm@2000-3500 rpm
Transmission: 6-speed, manual
TYRES
F/R: 215/55 R17
DIMENSIONS
L/W/H (mm): 3995/1821/1627
Wheelbase: 26000 mm
Ground clearance: 180 mm
Kerb weight: NA
Fuel capacity: NA
PRICE: NA