Lexus India is a bit late to the all-electric party that is slowly, but steadily, becoming more than a niche in the luxury car market. And that's despite the brand championing hybrids — thereby having a big chunk of the technology ready — across most of its range. In fact, we're not even 100 per cent sure yet that the beautiful blue SUV you see here, the Lexus UX 300e, will be launched in India. The Japanese luxury carmaker is canvassing opinion, and figuring out the viability, of bringing its first all-electric model to the country.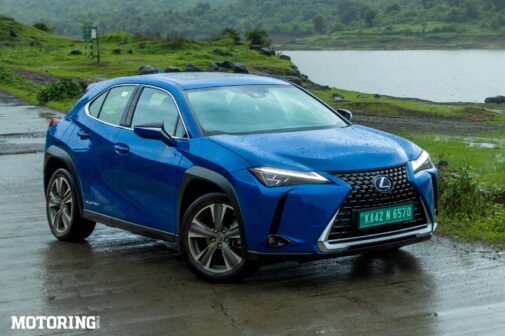 At first glance, there isn't much that will identify the UX 300e as an all-electric vehicle, though, admittedly, the green number plate is the biggest giveaway. A closer look will reveal subtle details like a dark blue, almost purple, surround for the Lexus badge at the front and rear (hybrids get a lighter blue tinge), and then there are the 'Electric' badges in chrome on rear doors, and of course, the 300e badge on the boot. Another point of note is that there is a charging port on the left and right rear fenders.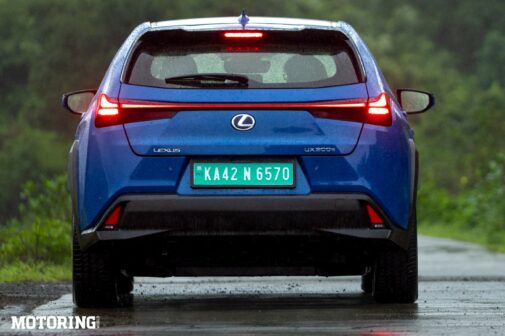 To look at, it's a typical Lexus — it gets a large, attractive spindle grille, sharp creases and cuts that feel as if they were sliced by a katana, and a dynamic stance that is both eye-catching and eye-popping. Lexus knows how to make a dynamic-looking car, and its smallest SUV, the UX, follows through in that department. It's got enough of that upright posture to make it more of an SUV, but enough curves that one wouldn't be too far off the mark if they called it a crossover. Everything from the slim headlights and stylised chrome fangs, to the slightly protruding tail lights and the thin LED light bar connecting them, are to my liking, but then I've always been partial to the way a Lexus looks.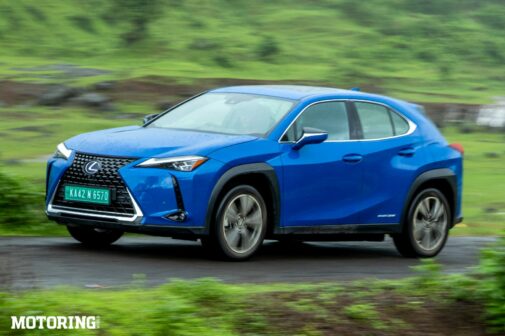 Speaking of being the smallest SUV in Lexus' stable, it's not noticeable at first as the overall impression is one of vigour and boldness. However, what put it into perspective for me was parking it between my Kia Seltos long-termer, and a neighbour's Tata Harrier. It sort of sits right between them in terms of length and width, though is shorter than either, and has a wheelbase that's just a mite longer than the Korean SUV. Truth be told, the UX seems like the perfect rival to the likes of the Mercedes-Benz GLA and BMW X1, at least in terms of overall size.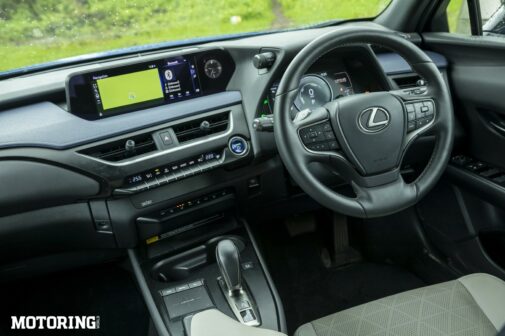 However, that relatively short wheelbase means rear passengers aren't going to be too comfortable. The seats are more than decently bolstered for two and there's heating for them, too, though space is definitely a constraint. The battery pack under the floorboard doesn't leave much space to put your feet beneath the front seats, and headroom is barely adequate for my 5-foot 9-inch frame. A telltale sign of the space in the rear is just how small those rear doors are once opened. On the other hand, space in the front is ample for the taller and portlier among us.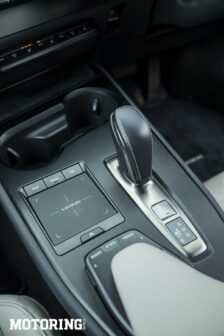 The quality of materials in the cabin is consistent with Lexus' premium badge for the most part, though some decidedly Toyota-grade plastics can be seen in some places. Still, the blue leatherette dash finish blends beautifully with the grey plastics on the centre console and looks quite luxurious. The quality of the switches for the climate control system and the ventilation and heating for the seats and steering is also top-notch, and the delicately alluring analogue clock next to the touchscreen is standard Lexus fare. As is usually the case with Lexus' Mark Levison sound systems, the unit in the UX also belts out music phenomenology well.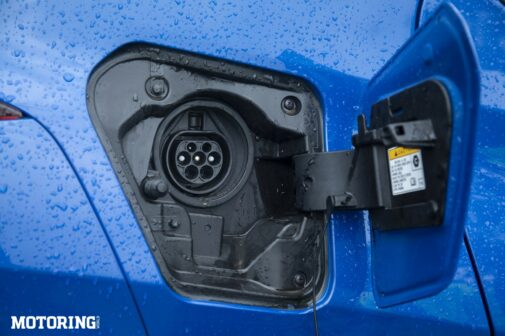 What did take me by surprise was the fiddly touchpad for the very legible infotainment screen — in this day and age, the lack of a touchscreen unit is a non-starter. The part-digital instrument cluster was a little hit and miss as I like the analogue dial that shows the amount of charge, and the rest looks nice and readable, but is too digitised for my traditional tastes. There's one truly unique bit in the UX's cabin, which is the somewhat retro buttons and dials to access infotainment functions, which I liked but aren't the easiest to get used to.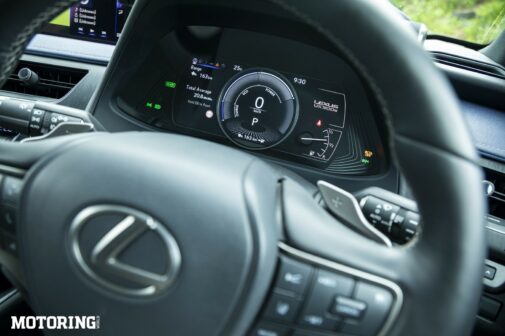 Finding the right seating position for the driver is quite easy, which is a good thing because this EV can thrill to a certain degree. Power from the 54.3 kWh battery pack is sent to the front wheels via a 201-bhp motor, and in Sport mode, there's just enough wheelspin (before the traction control system kicks in) to give you the feeling of being a bit rabid. Yes, there is the feeling of power tapering off as speed builds, but that 30.59 kgm of torque is always good enough to provide more than an adequate shove.
Even in Normal mode, there is a sense of urgency, and I found it to be the best compromise, though Eco dials that down to conserve the battery's charge. And that's a good thing as the approximate 300 km of the real-world range isn't much to write home about. It's more than enough for a city-slicker, but those with more highway use may feel range-anxiety kicking in. The UX 300e's closest would-be rival, Volvo's XC40 Recharge, offers about 100 km more on a single charge, which does not bode too well for Lexus.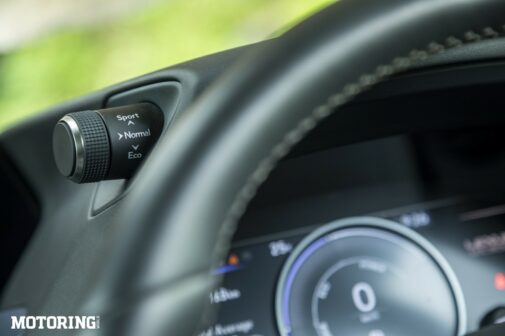 Still, 300 km is more than what most mass-market EVs come with. And you can charge the battery pack to 80 per cent in under an hour with a 50 kW DC fast charger, and to near-100 per cent in six hours with an 11 kW AC charger. You can use the paddles behind the steering to adjust the amount of regen you get from the brakes, though even in the highest setting, you won't be able to emulate that 'one-pedal drive' that the XC40 can manage, but that's not a deal-breaker by any margin.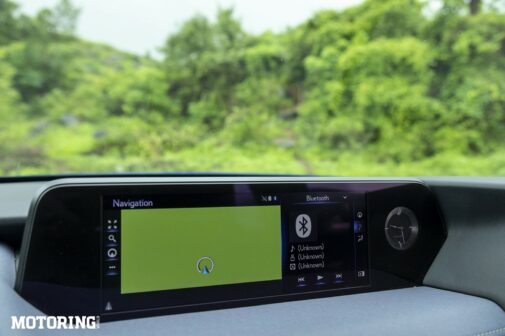 Other than a slightly numb steering and the lack of feelsome brakes, the UX is a very chuckable SUV, thanks, in part, to the low centre of gravity. The grip from the tyres is pretty good, and the 300e feels a little like a tall go-kart in tight and medium corners. There's plenty of fun to be had from behind the wheel, and other than a front-biassed weight distribution, Lexus' all-electric SUV feels a lot like the Nexon EV around a set of twisties, which, in my book, is high praise. It can dart into corners and hold a line quite well, which means it is capable of plastering a smile on your face when you want it to.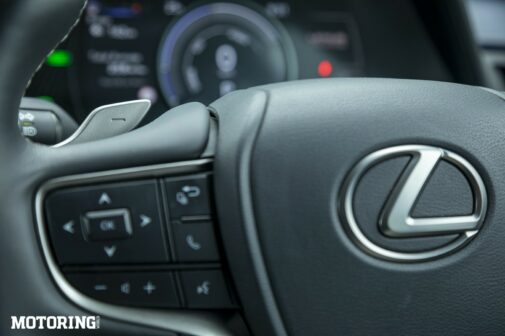 Ride quality is typical Lexus fare — the UX 300e is almost sublime in the way it tackles bad roads, though there is a hint of vertical movement over larger bumps at speed, That's something I've not felt in a Lexus before, and I think could be attributed to the weight of the battery pack. Sound insulation is also excellent for an EV, with minute amounts of road and tyre noise filtering through, especially when you've got the aforementioned (and superb) music system blaring. You'll also be able to hear the tyres chirp when pushed, which gives this EV some more character.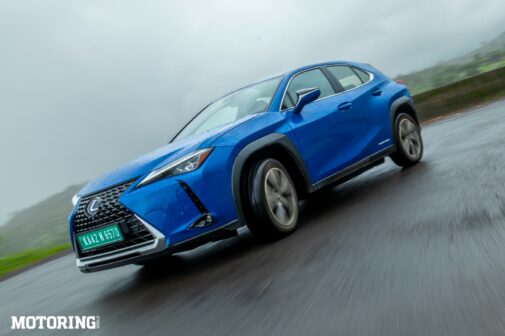 All in all, the Lexus UX 300e has good potential for our market, especially for those looking for a unique, dynamic, and visually stunning small luxury EV. It doesn't score high on practicality — what with the rear being barely enough for two adults, and a boot (which incidentally is made from a plastic composite to keep weight in check) that can carry as much as a Baleno — or on overall range, but people with Rs 60 lakh to spend aren't always looking for that. For those buyers, the fact that the UX ticks different boxes (and it does so quite well) will be a good thing. Here's hoping Lexus does introduce the UX 300e to India, and soon.
AUTODATA
Lexus UX 300e
POWERTRAIN
Battery:
Max Power:
Max Torque:
Range:
54.3 kWh
201 bhp
30.59 kgm
305-315 km
DIMENSIONS
L/W/H (mm):
Wheelbase:
Ground clearance:
Kerb weight:
4495/1840/1545
2640 mm
NA
1840 kg
PRICE
Rs 60 lakh, estimated, ex-showroom