You know that feeling of satisfaction when a song comes on that matches the moment? As Smooth by Carlos Santana and Rob Thomas sounded off from the Lexus ES 300h's sweet-sounding Mark Levinson sound system, I realised that such a moment had arrived. Everything about the way that the ES 300h drives seems to say, 'Chill out, calm down, and take it easy.' And that's exactly what this luxury sedan is all about. Oh wait, there's one aspect that's not about serenity, and that's the way it looks.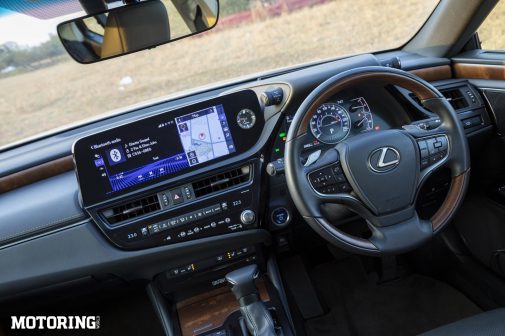 Lexus does call this a facelift, but I found it a little difficult to pinpoint precisely what was different about it. A very close look revealed that the ES 300h now has what looks like a 3-D grille, slightly reshaped headlights, and new 18-inch alloy wheels. Now, I like these new alloys but I have to admit I still have a soft spot for the older model's dynamic-looking wheels. Still, the ES — with its coupe-like roofline and sharp angles — will turn heads. It is a proper Lexus after all. It's a similar story on the inside of the ES 300h facelift. Yes, there is the new open-pore walnut trim on the dashboard, door pads, steering, and other bits, and yes, the infotainment system — a 12.3-inch touchscreen system — is a new one, though there's very little in the sedan's cabin that'll stand out when compared to the older model. The infotainment system gets an updated UI that makes it crisper and easier to use, but the biggest talking point is that Android Auto and Apple CarPlay are now available with the ES. However, it's not wireless.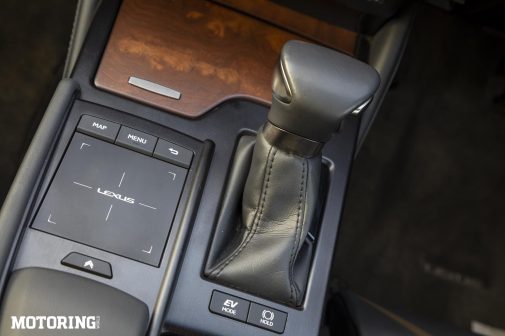 None of this takes away from just how the comfortable and spacious interiors can pamper you. The seats, both front and rear, are excellently cushioned, and though taller occupants will find headroom to be an issue, there's still ample space to spread out. Among the many details that I really liked in the new ES, those that deserve a mention include the exquisite analogue clock next to the infotainment screen, the updated 7-inch digital instrument cluster, and the larger brake pedal. Nonetheless, you do feel like the features list is not up to the mark, especially when compared to the likes of the Mercedes-Benz E-Class.
On the other hand, there are two or three things the ES 300h does better than its rivals, and one of those is the ride quality, which can only be described as sublime. There's no noise coming in from the outside, the suspension works quietly to round off even the worst of Mumbai's roads, and the way the car is set up will see you making no effort to even try and avoid road imperfections, up to a certain size. What this also means is that the ES 300h is not one of the most dynamically sound cars available in its segment.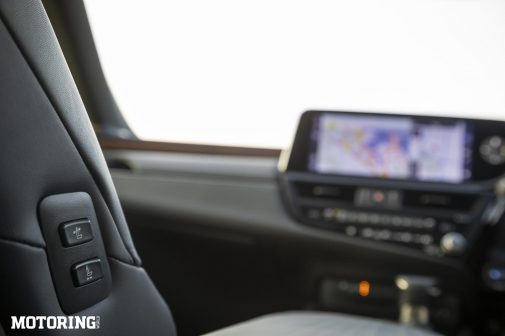 There's a decent amount of roll when the ES is pushed into a corner, underlining this car's need to be driven in a more stately manner. The hybrid powertrain — the same 2.0-litre naturally aspirated engine and electric motor making a combined 215 bhp is in use — and the e-CVT gearbox further serve to highlight the ES's smooth nature. This also means that the 300h is at its best when driven in a cool and collected fashion. In fact, keep it under 50 kph and keep your right foot light, and you'll be rewarded with an all-electric (and extremely silent) drive. The petrol engine will kick in when the accelerator is pressed harder, but the transition is seamless.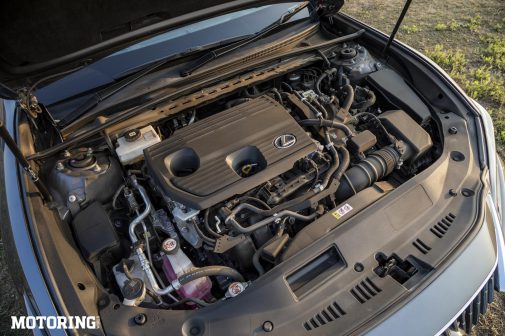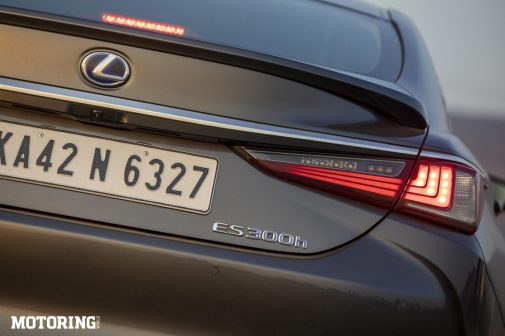 This hybrid powertrain has another outstanding feature, which is its ability to deliver fuel-efficiency figures that would make budget hatchbacks envious. Even in stop-go traffic, I managed to get about 17 kpl, and out on the highway, I was averaging about 22 kpl. That's staggering when you see it in the context of this 1.7-tonne sedan. Speaking of its weight, the ES does feel like it could use slightly beefier brakes, as you do feel the size and mass when an emergency stop is called for.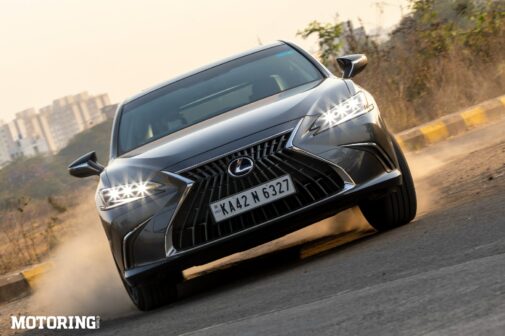 So, if you're in the market for an excellent left-field option in the luxury sedan segment, the Lexus ES 300h is your best bet. You get bragging rights on a number of fronts — from the way it looks outside and feels inside, to the superb refinement, supple ride, and small-car levels of mileage — and you'll also be able to hold the (slightly higher) moral high ground as you're driving around in a relatively eco-friendly hybrid. And all of this comes in at Rs 56.65-61.85 lakh, ex-showroom, India, which is quite competitive. All things considered, that's not too shabby at all.
AUTODATA
Lexus ES 300h Luxury
POWERTRAIN
Displacement:
Max Power:
Max Torque:
Transmission:
2487cc, I4, petrol-electric
218 bhp
20.56 kgmm
e-CVT
DIMENSIONS
L/W/H (mm):
Wheelbase:
Ground Clearance:
Kerb Weight:
Fuel Capacity:
4975/1865/144
2870 mm
170 mm
NA
65 litres
PRICE
Rs 61.85 lakh (ex-showroom, India)