Allow me to begin this review by informing you that the Kia EV6 is a giant battery pack. 'Of course it is, it has a giant battery in it' I hear you say, and you're right – but not only does that battery power the car, it can also power other devices, another EV and even your home. This is down its vehicle-to-load (V2L) capability, which is a darn useful feature, I have to say; it'll be an absolute boon if you go camping, for example, and want to power various devices. In case you don't want a bunch of ugly wires coming out of your car, you can even buy an adapter with an outlet that plugs into the charging port (whether this adapter will be made available in India remains to be seen). In the GT-Line trims that will be sold in India, you also get a 120V outlet that's been placed at the bottom of the 2nd row of seats, so you can plug in a laptop on the go.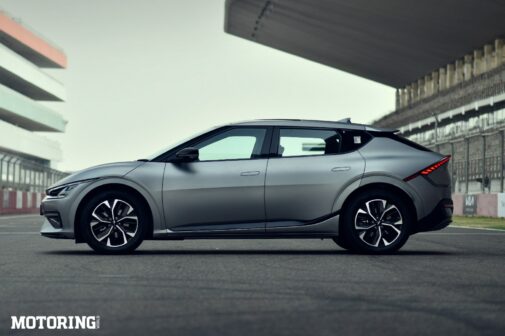 The EV6 is definitely the best looking battery pack you can buy, too. There's nothing else like it on Indian roads, and even when the Hyundai Ioniq 5 (whose platform it shares) is launched, it'll still look smashing. The EV6 uses the E-GMP (Electric Global Modular Platform) architecture developed by Hyundai, which will be the basis for over 20 EVs from the group by 2025 and which forms the basis of the Ioniq 5 and the Genesis GV 60 today. I like the fact that the EV6 has a truly sporty character; in fact I think it evokes good old American muscle cars, while also looking like Robocop's personal ride.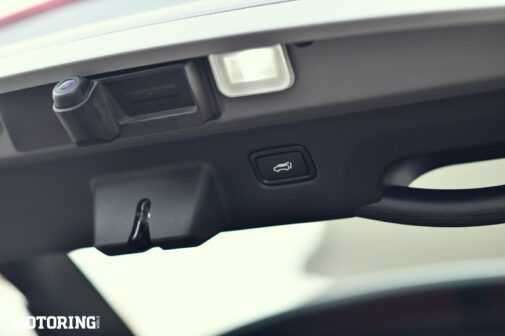 The front end is wide and aggressive, with the LED headlights, sequential turn indicators and bulging bonnet making it look like it means business. Its profile is unexpectedly long, an effect pulled off by moving the meaty 19-inch wheels to the body's extreme ends; it's also very flowing in nature. A great feature is the character line running down the bottom, upwards to the rear wheel arch and then connecting with the bright red light bar at the rear, which functions both as the turn indicators and a spoiler. The rear itself is meaty and more than reminiscent of the Aston Martin DBX's sexy derrière, and I mean that in the best possible way. Led by Karim Habib and carried out by Luc Donckerwolke, the EV6 is a modern design triumph, which is half the battle won with any new car.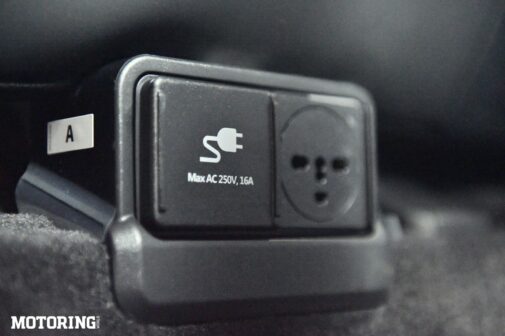 Cars from the Hyundai group punch above their weight when it comes to their interiors, more often than not, and things are no different in the EV6. Step inside and you'll notice how spacious and airy it is despite its all-black theme; there's plenty of room for four large (and tall) adults and more than adequate room for five such people. I didn't have to move the driver's seat forward when I plonked myself in the rear seat, for example, and I'm almost six feet tall. Kia will offer 'vegan' leather seats in the car and uses a number of recycled materials for things like the floor mats and some components in the doors, in its efforts towards sustainability, and overall, the beautifully built cabin looks and feels like it's from a car a segment or two higher. A big plus is the flat floor in the 2nd row.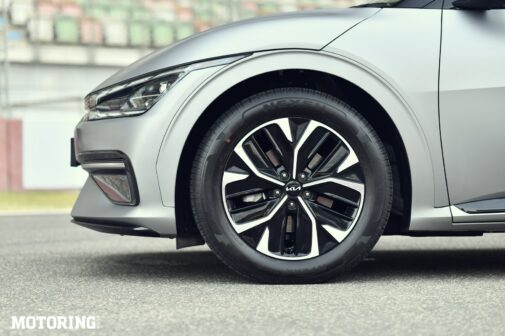 The list of features is lengthy and impressive, too. There's a sunroof, 64-colour ambient lighting, a crisp HUD, immense amounts of storage space (via the large glovebox, the storage between the front seats and another tray below that), 8 airbags, twin 12.3-inch infotainment and instrument screens, climate control, a 14-speaker Meridian audio system, ventilated and powered front seats, voice assistant, Kia's connected tech, hands-free tailgate operation, wireless charging, 520 litres of boot space, keyless entry, (wired) Apple CarPlay and Android Auto and many more. If you feel the EV6 is short of features and conveniences, you're a heck of a difficult person to please.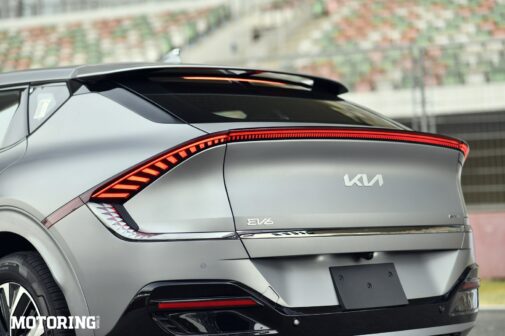 The 12.3-inch screens span the dashboard, with the left screen serving as the fully digital instrument cluster, and the right as a touch-sensitive infotainment display, which is intuitive and easy to use (and has quirky things like a voice memo recorder). Below the touchscreen is a capacitive strip that functions both as climate controls and menu shortcuts. There are dials for the volume and tuning functions, as well as shortcuts to infotainment functions, but when you tap a button, it switches to dials for dual-zone temperature control and buttons for various climate modes. Toggling can be a bit tiresome to begin with, but I think it's something people will get used to. For connectivity, there are four USB ports, two of them being Type-C ports on the front seat backs.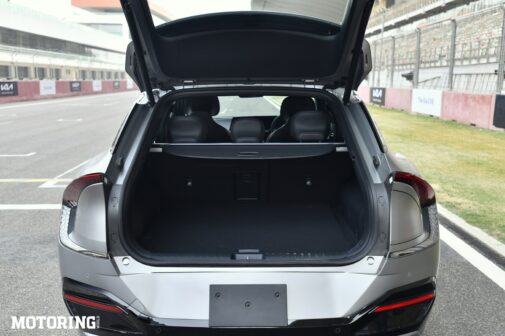 In terms of safety tech, the EV6 is fully loaded. There's lane-centering steering assist, forward collision avoidance, rear cross-traffic avoidance assist, safe exit assist, driver attention warning, front, rear and blind-spot collision avoidance, adaptive cruise control that adapts to match the driver's habits, a surround camera system, a blind spot camera system and Remote Smart Parking Assist, which allows you to pull the car straight forwards or back into a parking slot using the key fob. I was only able to test the adaptive cruise control at the BIC, and it worked perfectly.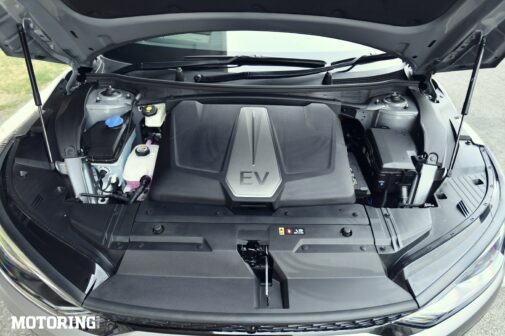 At the business end of things is a 77.4 kWh lithium-ion battery pack, powering either one motor (in the rear-wheel-drive version) or two in the AWD model, which are the two variants that will be launched here. The power and torque figures are robust – 226 bhp/35.6 kgm in the RWD and 345 bhp/61.7 kgm in the AWD. Smartly, Kia (and Hyundai) has ensured that the EV6 is future-proof, because the E-GMP platform uses an 800-volt architecture, while also being capable of being used with a 400-volt system. This means that the car can be charged at a rate of up to 350 kW at a DC fast charging station (whenever you can access one in India, that is); the claimed 10 to 80 per cent charge time on these fast chargers is 18 minutes. To juice it up at home, you'll get a 11 kW on-board charger for overnight charging, and Kia claims a 528 km range (WLTP) on a full charge, which probably means you'll get around 450 km tops in the real world.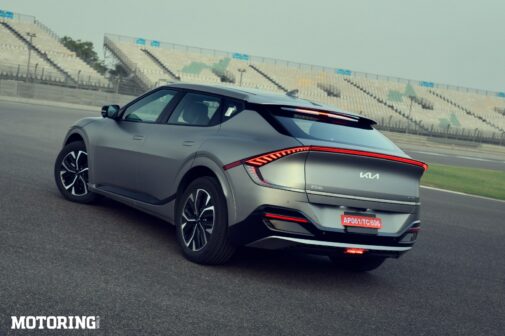 Kia had AWD models lined up at the drive, and I can tell you that 'slingshot' is accurate when it comes to describing the way it shoots off the line. The 0-100 kph time is a claimed 5.2 seconds, and I have no reason to believe otherwise – the EV6 is seriously quick, and you'll want to blast off every time you find an empty stretch of road. The AWD system ensures that grip is evenly distributed, giving the EV6 great straight line ability as well as a frankly surprising agility around corners. Top speed is limited to 192 kph, which is probably a good thing, in order to keep most drivers' right side up.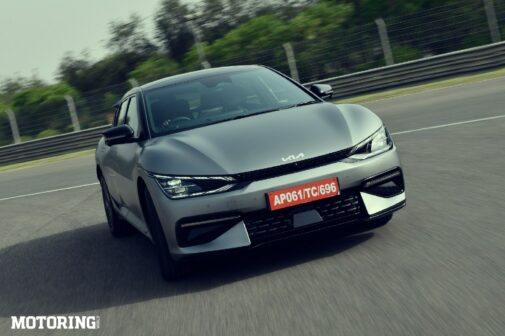 It handles beautifully for something of its size and weight, and you'll encounter body roll and squealing tyres only when you're really gunning it around bends. I imagine the RWD version will offer up enough oversteer to keep purists smiling, and if you really want to go all out, you can switch off the traction control system. Through all kinds of driving, the EV6's steering wheel feels tight and accurate, which is an added bonus. There's a sophistication to how the car handles, and the suspension feels superbly tuned (at the BIC, anyway).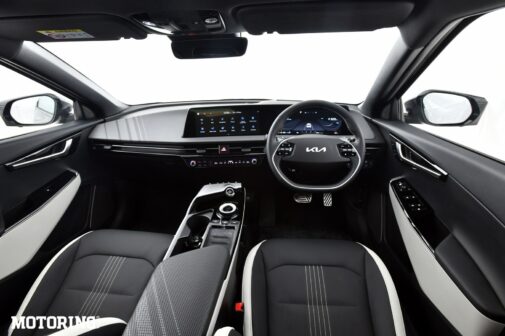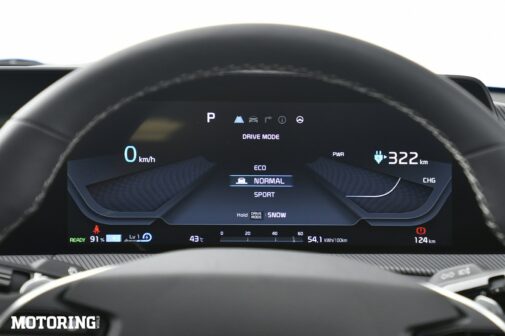 Four driving modes are on offer – Eco, Normal, Sport and Snow – with each giving you noticeably different driving experiences. You also get four levels of regenerative braking, with 0 being a sort of coasting mode. Levels 1 to 3 work their way up the ladder to one-pedal driving, which does take some getting used to but is a very useful feature nonetheless. The EV6's ride quality at the BIC was excellent, but that's not a real-world indication of what it'll feel like through potholes and other irritants, so I'll reserve judgement for later.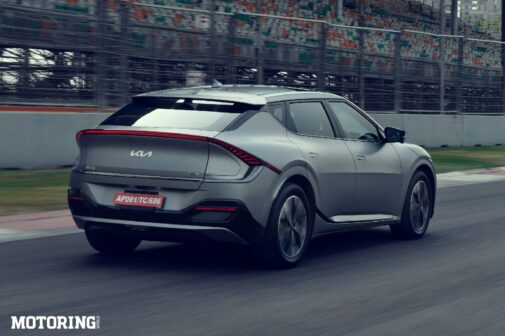 The EV6 has many things going for it — great design, features, performance and practicality, to name a few — and shatters the myth that an EV is boring. It's a brilliant showcase of what can be achieved in the EV world, and even though it's expensive at Rs 59.95 lakh for the RWD version and Rs 64.95 lakh for the AWD, it has flown off the shelves in the limited numbers in which it's being imported —Kia says it's fully booked out. I never thought the day would come when I'd say that an EV was better than an ICE car, but them's the facts — the EV6 is the best Kia I've ever driven.
PHOTOS Kia India
AUTODATA
Kia EV6
POWERTRAIN
Battery:
Max Power:
Max Torque:
Range:
77.4 kWh
226 bhp/345 bhp RWD/AWD
35.6 kgm/61.7 kgm RWD/AWD
528 km WLTP (claimed)
DIMENSIONS
L/W/H (mm):
Wheelbase:
Ground clearance:
Kerb weight:
4695/1890/1550
2900 mm
178 mm
NA
PRICE
Rs 59.95 lakh onwards (ex-showroom)