Since its introduction, the Compass has captured the essence of what it means to embark on an adventure with style. This compact SUV quickly became the go-to choice for those who wanted both ruggedness and refinement in their SUV, but it's been a slow time on the sales charts in the past while for
Jeep
, given the intensity of the competition in the segment. The firm needed to do something to shake things up, and that's exactly what it appears to have done. 
Jeep
 has now introduced a 2-wheel drive variant with an automatic gearbox, something that was only available with 4×4 earlier, thereby dropping the price of entry into the automatic variants by close to Rs 6 lakh. We had the opportunity to experience this new addition firsthand at 
Jeep
's Ranjangaon plant, on the outskirts of Pune – let's get right to it.
The Compass has always been a very handsome SUV, with a design that's aged very well, and the new addition to the portfolio aces it in the design department as well. The new Ignite Red that 
Jeep
 has introduced looks smashing. Its iconic seven-slot grille is like its signature outfit, and those sharp headlights, they're well-sculpted and carry forward the 
Jeep
 ethos. The slightly pronounced wheel arches give it a 'don't mess with me' stance, and they're big enough to host wheels that say, 'I'm here to conquer.'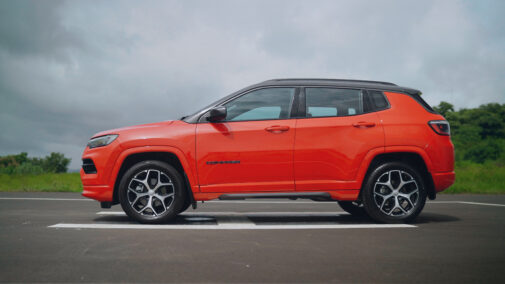 Jeep

's revamped Compass lineup comes in five flavours: Sport, Longitude, Longitude+, Limited, and the top-tier Model S. Starting with the Sport, it's all about diesel-manual power and a lower price tag, now at Rs 20.49 lakh.

The new kid on the block, Longitude, now offers manual and 9-speed automatic options. Longitude+ goes a step further, throwing in a panoramic sunroof and wireless charging. Then there's the Limited, and it's got a party trick with the Black Shark edition – a black interior with red accents, black alloy wheels, and pops of 'Ignite Red' everywhere. You still get that panoramic sunroof for the ultimate stargazing road trip, wireless charging to keep your gadgets juiced up, and some fancy connected car tech.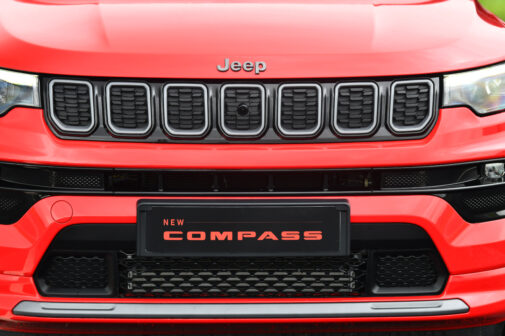 Last but not least, we have the Model S, the head honcho. It now offers a 2WD automatic powertrain, alongside the trusty 4WD options. Plus, all of them get snazzy new alloy wheel designs, with the chrome grille reserved for Limited and Model S. There's something for everyone in this Compass buffet.
Getting into the car feels like sliding into the captain's chair of a well-organized ship. Everything's laid out with the driver in mind. The dashboard has a premium, soft-touch vibe, making you feel like you've upgraded to a segment above. Given the price point, it should feel like that. The 10.1-inch touchscreen infotainment system has all the things you would expect – navigation, Apple CarPlay, Android Auto, and Bluetooth. Jeep also deserves a round of applause for keeping it old-school, with physical buttons in the infotainment system. In a world where everyone's going touchscreen crazy, it's like they're saying, 'Hey, we get it. Sometimes you're off-roading, bouncing around, and trying to hit those tiny icons on a touchscreen feels like threading a needle in a hurricane.' Other features include dual-zone climate control and a premium audio system. The front seats are supportive and comfy, like your favourite armchair which holds you in place well. In the back, there's space for three grown-ups; no squeezing in like a sardine can.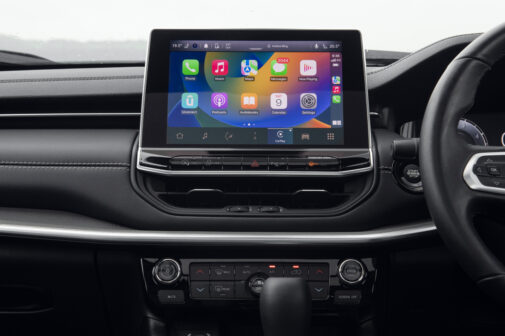 Jeep
 has rolled out a fresh drivetrain exclusively tailored for the Indian market. Under the hood, you'll find a 2–litre diesel engine, with 168 bhp and 35 kgm of torque, partnered with a nine-speed automatic transmission; this combo has a claimed ARAI-rated 16.2 kpl, but we didn't get to test this. It'll whisk you from zero to 100 kph in a brisk 9.8 seconds, and it did feel quicker compared to the regular 4×4 compass. This 4×2 variant is lighter, so that definitely helps in the performance department.
Jeep is selling a 4×2 variant with a legacy of 4×4's, which can be a risky move. Jeep thus decided to hand us the keys and let us put the Compass 4×2 through the off-road wringer, and it emerged as a bit of an unsung hero. Water wading was a breeze, like a seasoned swimmer tackling a tranquil lake. That 40-degree banked slope? Well, it felt like a leisurely walk in the park for the Compass 4×2. Steep hill ascents and descents? It handled them with the kind of ease that would make a mountain goat jealous.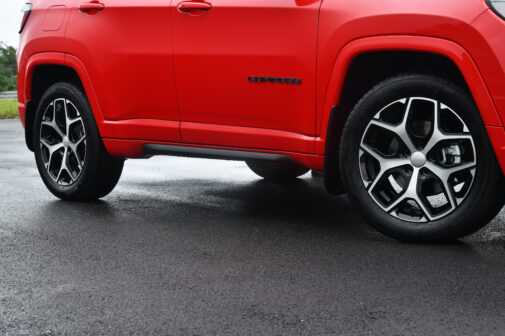 What's even more impressive is that this 4×2 variant accomplished about 70 per cent of what its 4×4 counterpart could do. It's like being the runner-up in a talent show but still stealing the spotlight. So, while the 4×4 might get all the off-road glory, the Compass 4×2 proves that it's no slouch when it comes to tackling the rough stuff.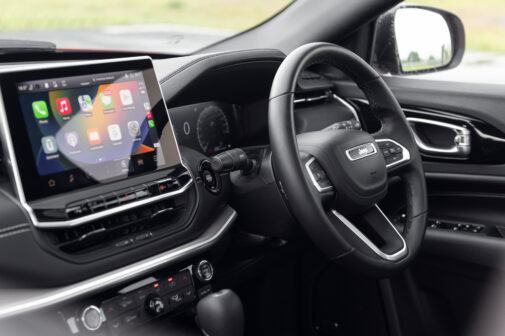 It handles well, too, and has a comfortable ride. The suspension maintains its stability on choppy roads, and even when you're going down the highway, it's very quiet. It's an SUV and isn't really attempting to be a sports car, so the Compass has your back if you're looking for a comfortable and straightforward ride that won't surprise you.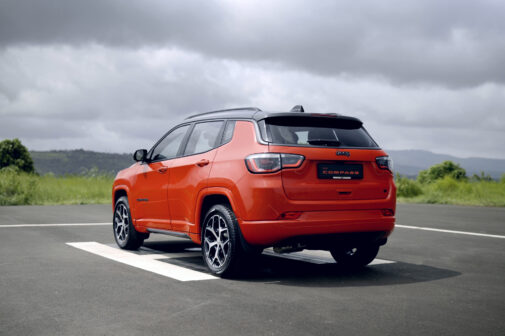 The Compass continues to be a stylish and capable SUV, but starting at ₹20.65 lakh, it's not exactly wallet-friendly. Still, if you want a ride with both looks and muscle, the Compass is a smart choice. When it comes to rivals, there's the MG Hector Plus and Tata Harrier. They're all in the same price league and offer similar goodies, but the Compass? Well, it's the one with the rugged exterior and off-road swagger. If you're up for a bit of adventure, this 
Jeep
's ready to roll.