What is this?
Why, it's the new Jaguar I-Pace, of course. The first all-electric car from the British cat… um, carmaker. It's also a swooping hunk of design flair that's loaded to its ears with all the tech and features that its lucky owners could wish for. It's also won over 80 global awards, according to Jaguar, and that's quite an achievement for something that plugs into a wall socket. Speaking of which, range — Jaguar says the I-Pace is rated for 470 km on the WLTP cycle, but real-world range should be between 350-400 km; closer to the latter if you're sane, the former if you drive the I-Pace as it begs to be driven, with the pedal to the plush carpet.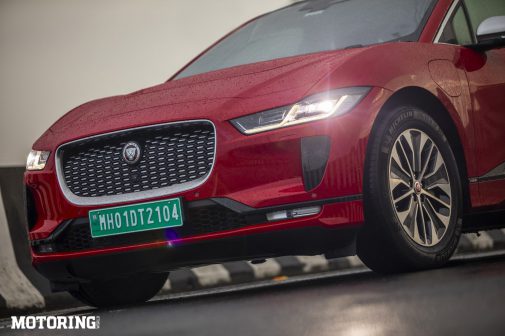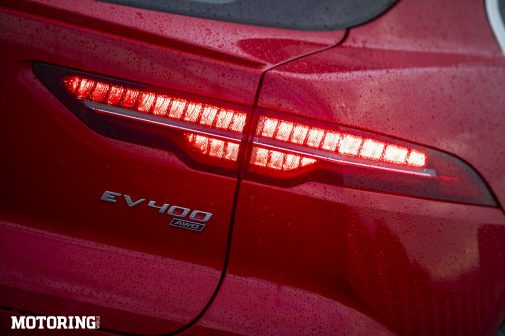 Whom is it for?
Early adopters. People who don't want to wait for a Tesla, perhaps. People who like cats, for sure. Also, people who can afford a starting price of Rs 1.05 crore, and which goes up to Rs 1.12 crore, ex-showroom. Those who want rich gentlemanly-sounding options packages will like it, too. And perhaps it's also for people who like the feeling of living in a glass house, since the fixed panoramic roof does just that. More than anything else, though, the I-Pace is for those who'd like to have the best all-round Jaguar yet.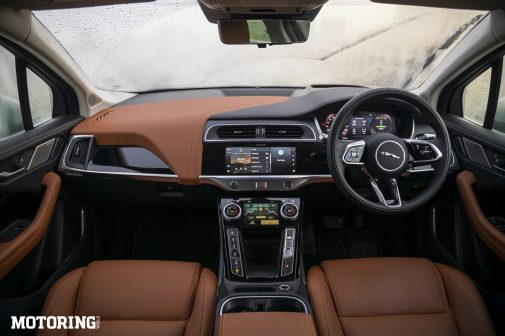 Does it handle?
Like a well-fed feline should, yes. It's still got the moves, but slacken the leash a bit in this department. After all, it carries the weight of a giant battery, so it's best not to expect the reactions of an F-Type. That said, with the electronic air suspension, the I-Pace is well capable of getting up to all kinds of business. In dynamic mode, it hugs the ground and scrambles around like a huge red cat chasing an invisible laser pointer. Even on a completely wet road, nothing upsets its composure. Selecting a higher suspension height adds a post-lunch feeling to proceedings, but it's nothing that the long and low I-Pace can't handle. It's got all the electronics it needs to keep the snarling Jaguar badge pointed the right way at all times.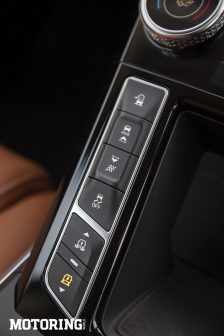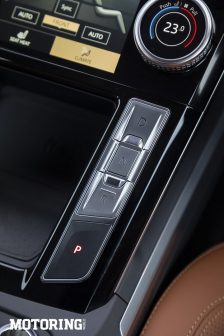 How fast is it?
With a 90kWh battery that enables 394 bhp and an insane 71 kgm of torque, it's plenty fast. It does 0-100 kph in 4.8 seconds, which I confirmed on several occasions. Repeatedly. And then again and again, till my head was tired of hitting the headrest. The I-Pace's traction control and drive modes are so well tuned, it simply hooks up and bolts down the road. No hissing, no scratching, nothing. If only all cats could be this easy to have fun with, all the time. There's no lag in demand at the 'throttle' and forward motion. The 'pace' bit in its name is there with very good reason, indeed.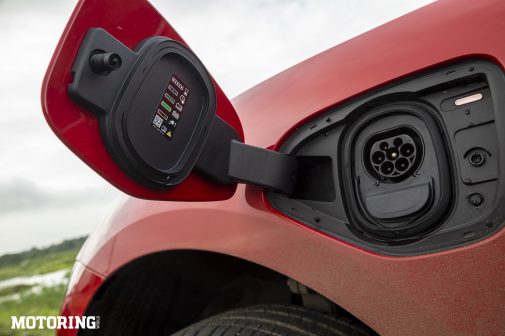 Is it fun?
Hell, yeah! The I-Pace is a proper cat among the traffic-pigeons. Its looks, its performance, and that legendary badge, they all come together quite nicely to give you that sense of occasion. If you can afford it, this may just be the best full-blown EV experience you can get. But I'll confirm that when I throw it in the ring with the Audi e-tron. Good thing for Jaguar that I love cats, though.