I still remember how I got hooked to the Volkswagen Vento TSI when I drove it earlier this year. That car with a manual 'box is an absolute delight to drive. You can click here for a quick refresher on what I thought about it. I could never get enough of that 1.0-litre TSI motor, so once Volkswagen got the automatic variant of the Vento TSI in its media fleet, I was more than ready for another shot of the Vento's Turbo Stratified Injection!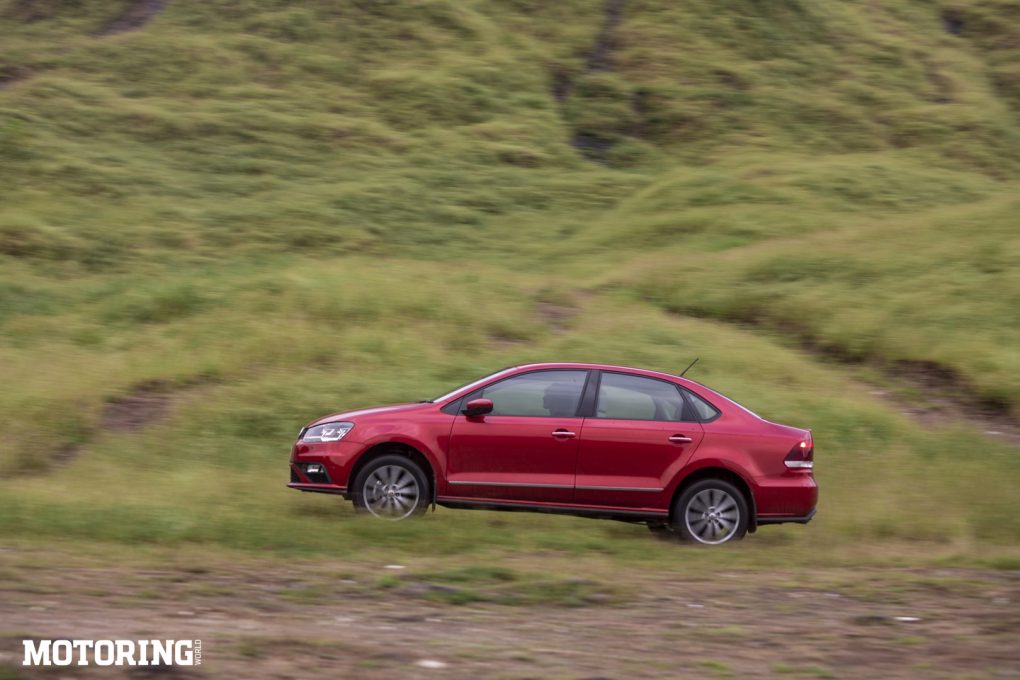 The Volkswagen Vento TSI AT came to me in a Sunset Red paint scheme, and coincidentally, it was almost time for sunset when the car arrived. Not much has changed with the Vento's looks since the last time we met, but the sunset did bring out the creases and lines in the body. You'll have to really look to find any differences in this and the only one I could find was the BS6 sticker on the boot.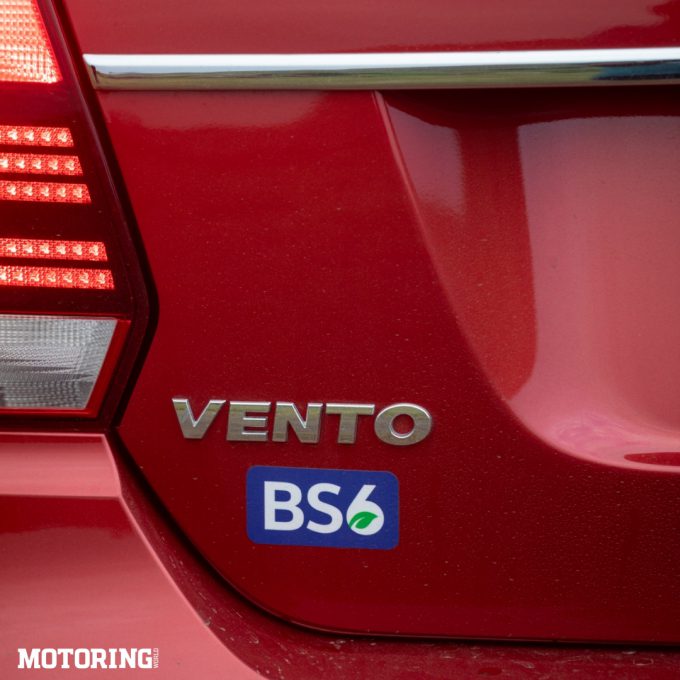 And inside, the addition of the torque-converter automatic gearbox and the fun-filled traction control button are the only changes I could see. Yes, that traction control button is only specific to the automatic variants and it either keeps the engine in check or lets it loose.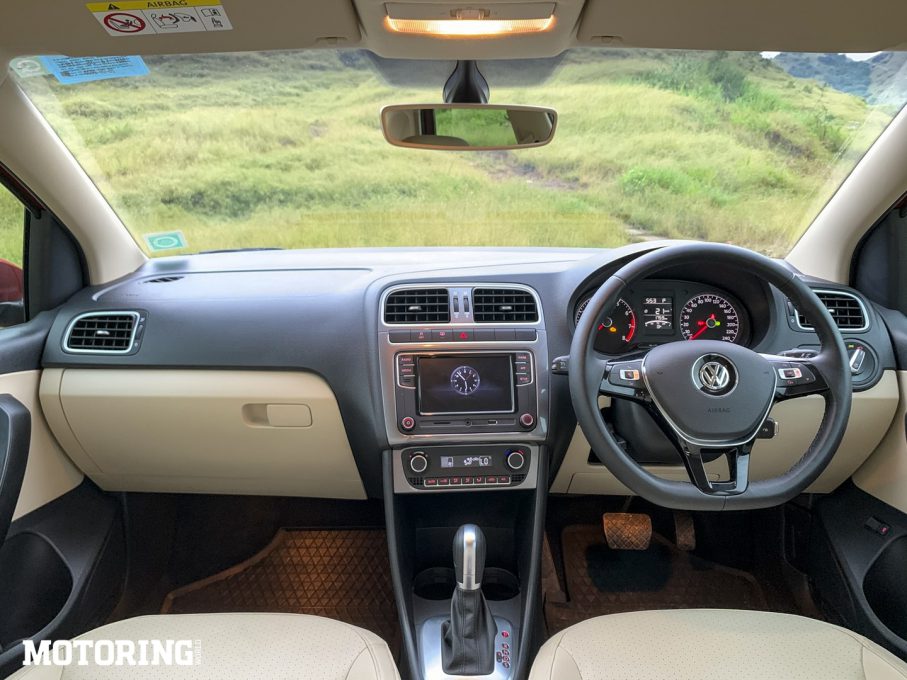 I wasn't expecting the automatic Vento to be any more potent than the last time, but boy, was I wrong about it! Engage the transmission into Sport or 'S' mode, and the TSI motor delivers more than enough power before reaching its redline. It's downright addictive! Throw the Vento into a corner and it will stick to the road like a koala bear hugging a tree. The 6-speed torque-converter automatic also exceeded my expectations. It was smooth through traffic and downshifted from a higher gear when needed. It wasn't as quick as I would have wanted, but it definitely gave me enough time to plan my overtakes.
When I was driving in peak hour bumper-bumper traffic, it took me some time to get used to the Vento's high idle speed. I found myself engaging manual mode and starting off in second gear. Honestly, it's just a matter of time before you get used to its idle speed instead of going through that process every time you come to a halt.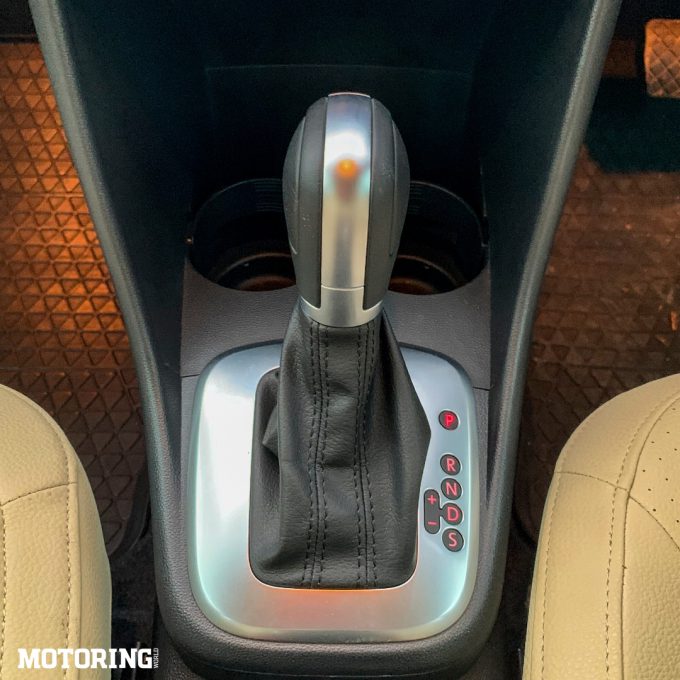 If I was given a choice between the automatic and manual variants of the Vento TSI, I'd choose the manual variant every time. There are simply two reasons for it. First, I don't spend the majority of my time driving in peak traffic. And second, I will end up saving approximately Rs 1.3 lakh over the automatic variant's ex-showroom price. Now, don't get me wrong, this automatic 'box was just as much fun to drive as the manual and infinitely more convenient, but eventually, it all boils down to individual preferences. Choose whichever gearbox you want for the sporty Vento TSI, just make sure you get one in that fine Lapiz Blue shade and we'll be alright!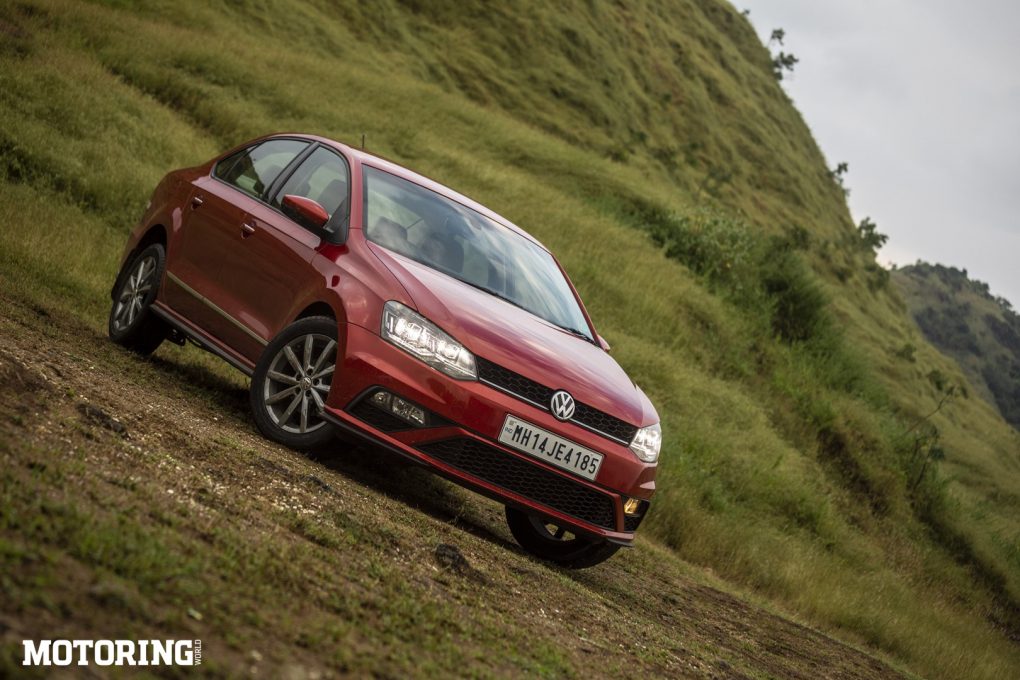 AUTODATA
Volkswagen Vento TSI
POWERTRAIN
Displacement: 999cc, I-3, turbo-petrol
Max power: 108 bhp@5000-5500 rpm
Max torque: 17.8 kgm@1750-4000 rpm
Transmission: 6-speed, automatic
TYRES
F/R: 195/55 R16
DIMENSIONS
L/W/H (mm): 4413/1699/1466
Wheelbase: 2552 mm
Kerb Weight: 1138 kg
Fuel tank: 55 litres
PRICE: Rs 13.39 lakh (ex-showroom, Mumbai)