What is this?
The Hyundai i20 N Line is the slightly sportier version of the standard i20 hatchback. A bit of background may be necessary here. Hyundai's N division is equivalent to Mercedes' AMG or BMW's M; it's the Korean company's performance brand. Hyundai has opted to introduce its performance division in India with more approachable N Line products. Unlike the full-fat N models — such as the 201 bhp i20 N or the 276 bhp Elantra N — N Line cars don't get engine upgrades, but make do with cosmetic mods and a few mechanical tweaks. It's a smart move for Hyundai to introduce something a bit more attainable than a Rs 30 lakh CBU, especially because the top-spec i20 N Line N8 DCT costs just Rs 50,000 more than the standard i20's range-topping Asta(O) DCT trim.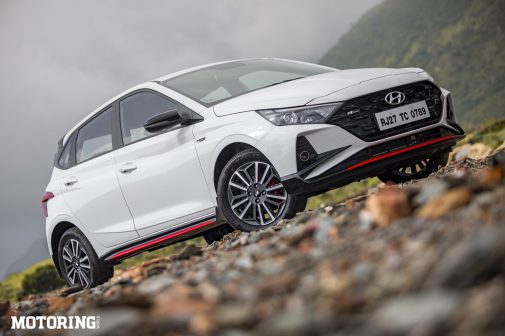 For the premium, you get an i20 that definitely looks the part of a sporty hatchback. Now, I've always had a soft spot for hot-hatchbacks, having owned a Fiat Palio 1.6 GTX and a VW Polo GT TSI at some point. What makes the Hyundai i20 N Line stand out from the aforementioned models is that it's dressed for the occasion. The dual-tone bumper with red accents, the new front splitter,  a new 'chequered flag' design for the front grille and the N Line logo subtly, but surely, tell you that this is meant to be sportier than the standard car. The new 16-inch alloys, red accents on the side skirts and front brake calipers, the prominent diffuser element on the rear bumper, the tailgate spoiler with side wings and the twin exhaust tips definitely add to the sporty aesthetic.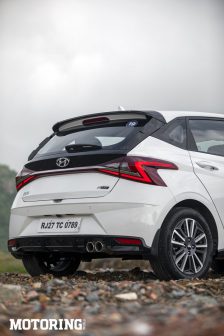 Whom is it for?
Hyundai is rather clear about its target audience for the i20 N Line — it's for people like me. We like the idea of a pocket rocket. A car that'll take mom and dad out for dinner in comfort and then excite the next day out on some ghat road, without breaking the bank. The Rs 9.84-11.75 lakh, ex-showroom, Delhi price tag for the Hyundai i20 N Line tells you it's not that much of a stretch over the standard car, which should entice those looking for a bit more from their i20.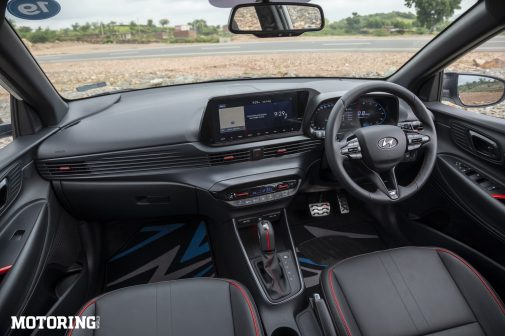 It does the job of being a comfortable and spacious urban runabout quite well. Other than a black cabin with tasteful red highlights, new N-badged leatherette seat covers, a new (and much better-looking) steering wheel, sporty metal pedals, and red ambient lighting, the i20 N Line's cabin is a familiar space. It feels premium and airy and now, there's a dose of sportiness too, which enhances its appeal significantly. Four can sit in comfort as the seats, front and rear, offer good support. Attaining the proper driving position is a cinch with the powered driver's seat and the tilt and telescopic adjustable steering. Seeing as the i20 N Line N8 gets the same features set as the top-spec i20 Asta(O), it's loaded to the gills. There's the 10.25-inch touchscreen infotainment system with Apple CarPlay and Android Auto, wireless phone charging, cruise control, automatic climate control, a voice-activated single-pane sunroof, 7-speaker Bose sound system, connected car tech and much more. The only sore point is the digital instrument cluster. It functions well and is legible in all light, but it isn't the nicest-looking of its kind.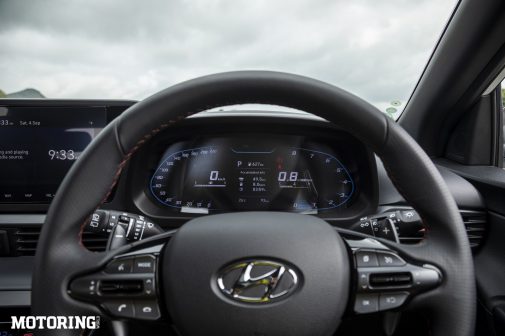 Does it handle?
Yes! Although the N Line cars will not get a stronger engine, Hyundai says they've stiffened the suspension dampers by 30 per cent. This taut suspension setup finally matches the able chassis and delivers what can only be described as fun. Combine the well-contained body roll with the quicker, more direct and more feelsome steering, and you've got the essentials for a sweet cornering machine. The i20 N Line excels at a long, flowing set of twisties, providing excellent straightline high speed stability as well as great control while turning at speed. The rear discs on offer with the N Line provide even more confidence while braking, bringing the cat to a halt smartly. Despite the stiffer setup, the i20 N Line rides over bad roads with aplomb, much like the standard i20. Yes, there is a hint of stiffness at lower speeds, but the high speed ride quality is outstanding.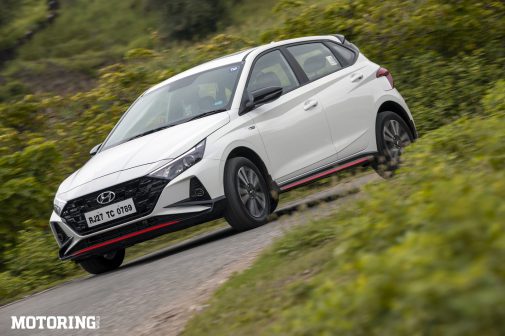 How fast is it?
Considering the N Line gets the same 118-bhp 1.0-litre turbocharged petrol engine as the standard car, it is decently quick. Hyundai claims a 0-100 kph time of 9.9 seconds when the engine is paired to the 7-speed dual-clutch automatic gearbox (there's a 6-speed iMT option also available), and the virtual speedo needle wooshes past 170 kph with ease. What's strange is that this firecracker of an engine feels more sedate in this application than in the smaller Grand i10 Nios Turbo and Aura Turbo, despite having a 20 bhp advantage. If you try to bull the engine, it'll bog down a bit. There's a hesitation there that just doesn't belong when the engine is pushed, like if you're trying to pull off a flashy handbrake turn. For every other driving application though, most will be more than happy with this unit's performance.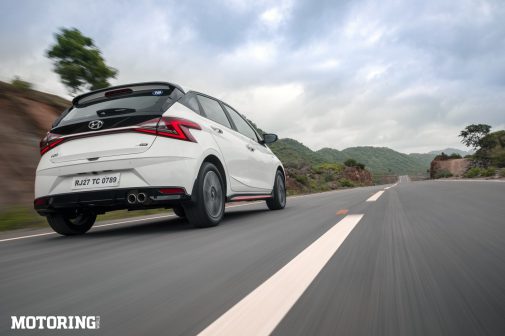 The paddle shifters that come with the dual-clutch version are an excellent addition and do augment the fun factor, and the feeling of control. Keep the engine at anything above 1800 rpm and there's always a good shove of torque. Mind you, it's not enough to go gaga over, but it's adequate. In a bid to commit to the sporty character, the exhaust note has been altered as well. It's not what you'd expect though. There is a bit of an exciting burble at low revs, but wring the engine and it sounds like a standard three-pot motor. I can understand why Hyundai opted to go with this more muted setup, but I would have liked some pops, crackles and bangs on downshifts or on lift-offs.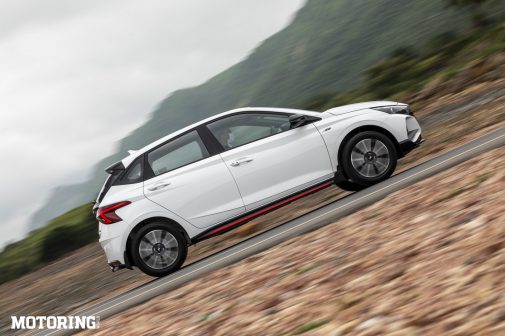 Is it fun?
Yeah, it is. The Hyundai i20 N Line may not qualify as a hot hatch but a warm hatch it definitely is. And it's far sportier and more fun to drive than the standard i20, which, in my book, means it does deliver on its promise. Add in the fact that it's not that much more to buy than its standard counterpart and you've potentially got boy racer enthusiasts (N) lining around the block. Hyundai has a track record for popularising niche segments and with the i20 N Line, it may be able to replicate that success. What it could mean is more warm-, and maybe even proper hot-hatches coming soon to the showroom near you. The future is bright.
AUTODATA
Hyundai i20 N Line N8 DCT
POWERTRAIN
Displacement: 998cc, I3, turbo-petrol
Max power: 118 bhp@6000 rpm
Max torque: 17.5 kgm@1500-4000 rpm
Transmission: 7-speed, DCT
TYRES
F/R: 195/55 R16
DIMENSIONS
L/W/H (mm): 3995/1775/1505
Wheelbase: 2580 mm
Ground clearance: 170 mm
Kerb weight: NA
Fuel capacity: 37 litres
PRICE: Rs 11.75 lakh (ex-showroom, Delhi)