There was a time when powerful cars looked powerful, too. Before the Italians took over the world with their bellissimo and curvy beauties; before the Germans said achtung with their precision; before the Brits served performance shaken and stirred; before all this, it was American muscle that ruled the scene and boy did they do it in style. Not obsessing over the weight distribution or whether power was distributed to all wheels, muscle cars went straight to the point — bigger engines, more power and loud exhausts. Couldn't have gone wrong with that, right?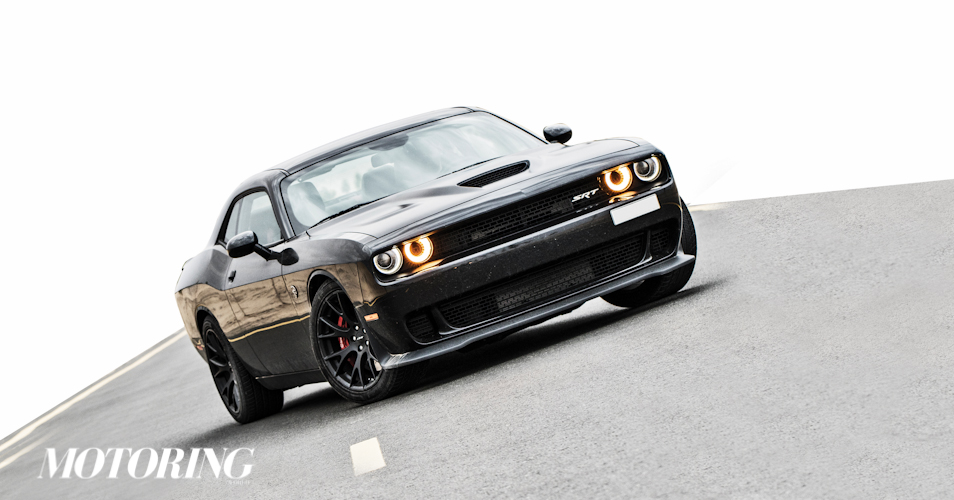 They didn't, and there seems to be a revival in the making. The Camaros, Corvettes, Mustangs are back, but what we were most keen on is a real Challenger (heh heh) to these cars and here we have exactly that — the Dodge Challenger Hellcat. Not just the 'normal' V6 one, but the haloed Dodge Challenger Hellcat SRT.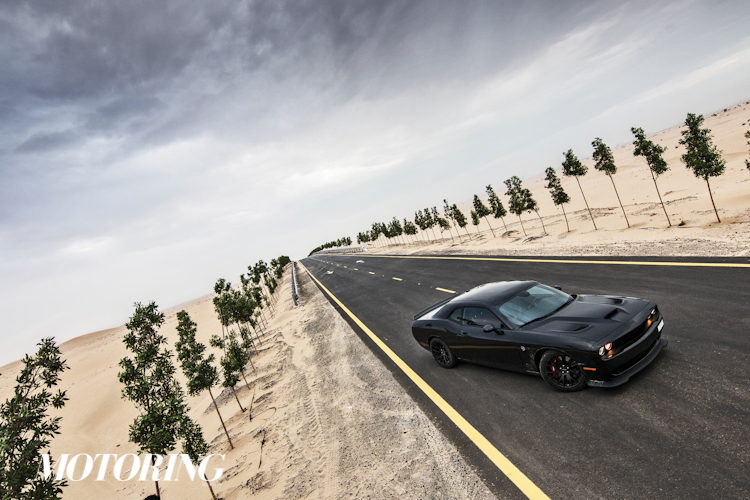 I am tempted to crack an SRT joke alluding to the SRT in cricket, but I won't. Allow me, instead, to take you through some heavy stuff first: a 6.2-litre V8, the most powerful production HEMI V8 at 707 bhp, 89.86 kgm, 0-96 kph in 3.6 seconds and a lap time at the Nurburgring of 7:30 minutes. Yes, this is a muscle car and the heavy stuff is not just the weight — which is over two tonnes, by the way. With a 10.8-second quarter-mile time, the Challenger Hellcat SRT is the quickest muscle car ever.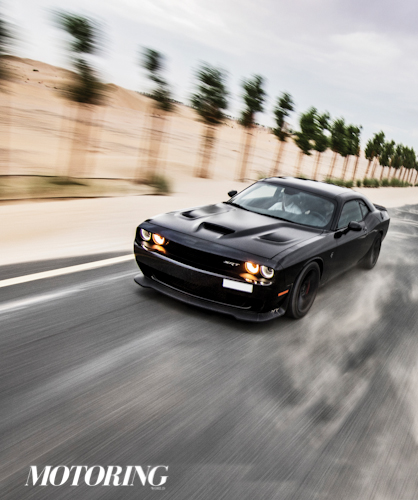 Even if you didn't know these staggering figures, one look at the Hellcat SRT is enough to convince you. You don't have to look for finer details to appreciate when it's got 'Don't mess with me' written all over itself. Like the Hollywood stars who own such cars, its bulk has been transformed into imposing muscle. No curves, smaller proportions or a fad diet for this one. It is big, heavy and proud of it. Two awesome-looking cat emblems and a couple of SRT badges around are enough to convey what is in store. Probably the only part where the makers 
were modest.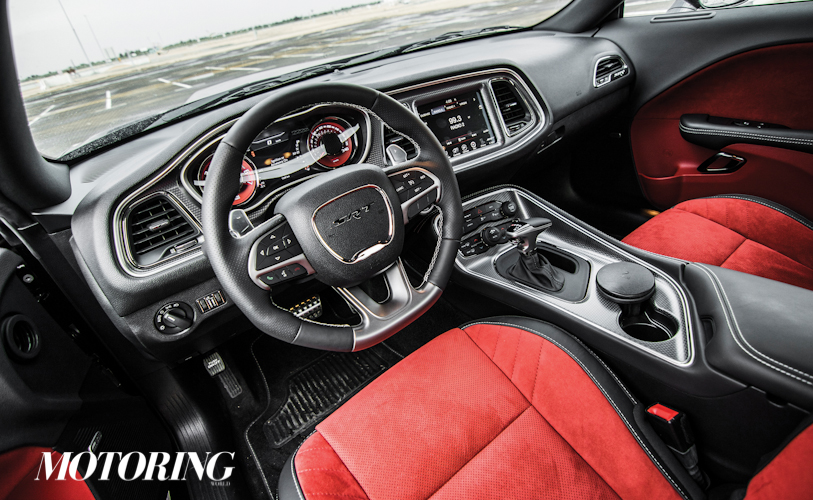 No, we aren't getting to how it drives yet. Before you drive, you need a key, right? Responsibility, or your penchant for insanity in this case, depends on which key you chose. The black one gives you access to only, I repeat, only 500 bhp. I imagine this is for chores like showing off at weekend parties or getting groceries. The revs are limited to 4000 rpm, ESC is in full-on mode, paddle-shifters are disabled and so is launch control. Yep, the black key turns the Hellcat into a relative house cat but one with 500 bhp, mind you. Red, the colour used to signify danger, is the one which gives you access to a rocket launch station. The entire 707 bhp is out, looking for trouble. Since I didn't have groceries on my mind and also because I am beyond myself at the prospect of 707 bhp in this mad car, I picked up the red key.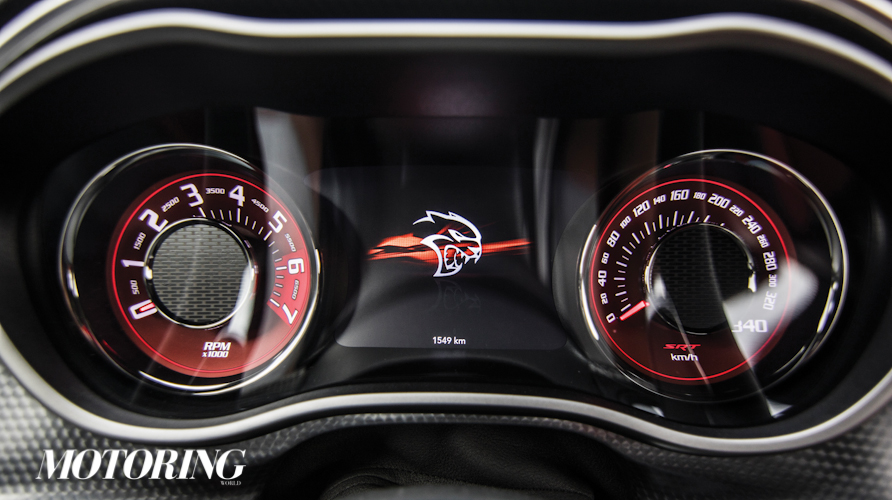 With much excitement, and a little nervousness, I pressed the Start/Stop switch and the glorious exhaust rumble is pure delight. At idle, the Hellcat sounds better than a lot of sportscars at their redlines. It is a little bit like listening to Skyfall and confirming if Adele sang it. But believe me, it sounds divine. Adele turns into Black Sabbath at the slightest prod of my right foot, though.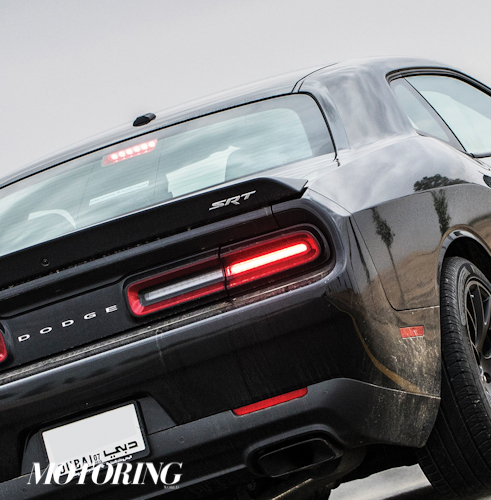 A 2.75-inch exhaust system, which uses resonators both at the front and back, with electronically controlled valves, drowns out everything around you (and probably everyone around you in a huge carpet of envy). The howl from the supercharger tells you this cat is getting ready to leap. Superchargers in the Hellcat come from the nice chaps at IHI, who also supply AMG. To say the acceleration is brutal would be like saying chocolate is yummy. It does three-figure speeds before you can process how fast you are going and your brain tells you to grin. If Lewis Carroll had driven this car, I am sure the phrase would be 'Grinning like a Hellcat'. Unfortunately, we were on public roads with speed cameras everywhere so I behaved myself. But the quick runs I did between speed cameras were like acid trips (or as I imagine them to be). Each one left you craving for the next one.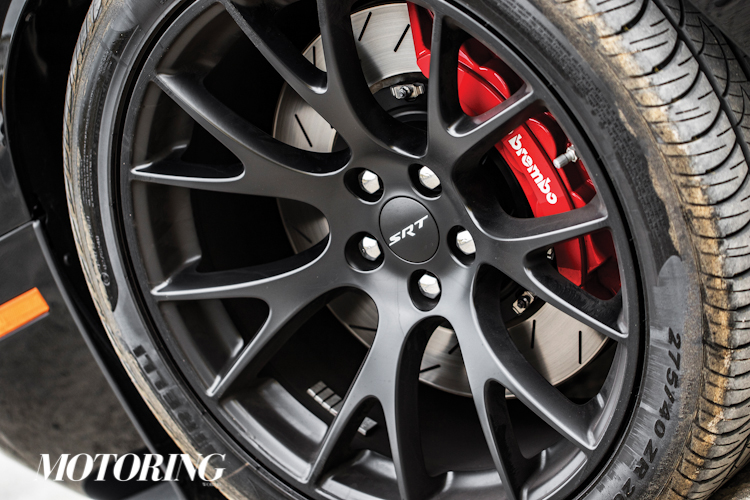 The Hellcat SRT is the only Challenger to use hydraulic power steering and it does a good job with it, too. There are Drive modes that let you choose how much fun you want to have with the horsepower, transmission, traction and suspension settings, while 20-inch wheels are paired with the biggest brakes SRT has ever put on a passenger car — 15.4-inch Brembos. When you recover from this sensory overload, you may notice that the interiors are inspired by the '71 Challenger. Form follows function in great style with high-quality materials, sufficient carbon-fibre, supportive seats and all the necessary modern gadgets — bluetooth, a touch screen, a reversing camera and HID lamps, among other things.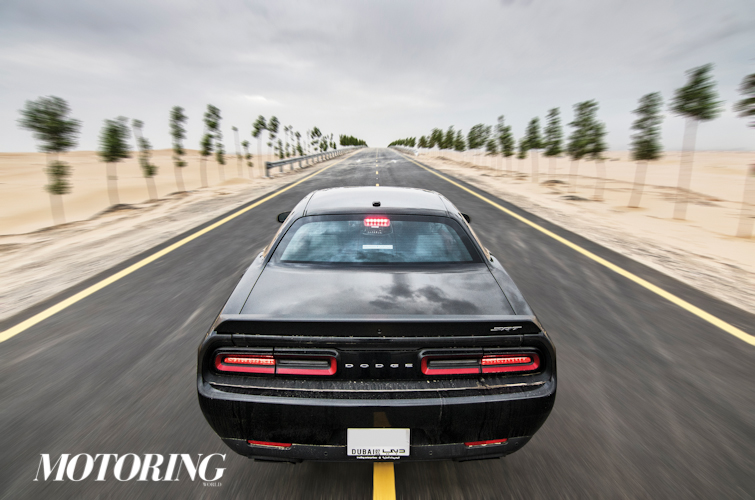 A quick fact might help you understand why I am gushing about this car. Only the LaFerrari, Porsche 918, McLaren P1 and the F12 are more powerful than the HellCat SRT. And those four are the top of the range from the best of the best sportscar makers in the world. Each of those cars may have their own characters and flaws, but the Hellcat SRT has a lot of character and I couldn't find any flaws. This isn't a car that aims to please everyone everywhere. Instead, with its brute strength, it commands you to be pleased, no matter who or where you are. And I'm not 
complaining.