It's interesting how times change. Not that long ago, if you wanted to buy a petrol car, people would look at you as if you weren't quite possessed of all the facts. "But diesel is so much cheaper at the pump", they would say. "Have you considered the fact that you'll get more kilometres to the litre in a diesel?", they would likely add. You would listen, and become increasingly confused. Leave alone well-meaning advice distributors, manufacturers themselves were pushing diesel products – be it a tiddly commuter or a full-fat luxury limousine- as if the sticky fuel was the nectar of heaven itself.
Now, however, for a multitude of reasons – emissions, petrol/diesel price correction and significant advances in petrol technology, mainly – petrol engines are back at the forefront of the industry. Ironically, as I browsed the newspaper this morning before sitting down to write about a petrol product from Maruti, the first thing I saw was a half page advertisement with the headline 'Planning to buy a diesel car? 4 out of 5 people save more with a petrol car instead. Calculate kiya kya?'. The ad was from… Maruti Suzuki. Like I said, how times change and all that.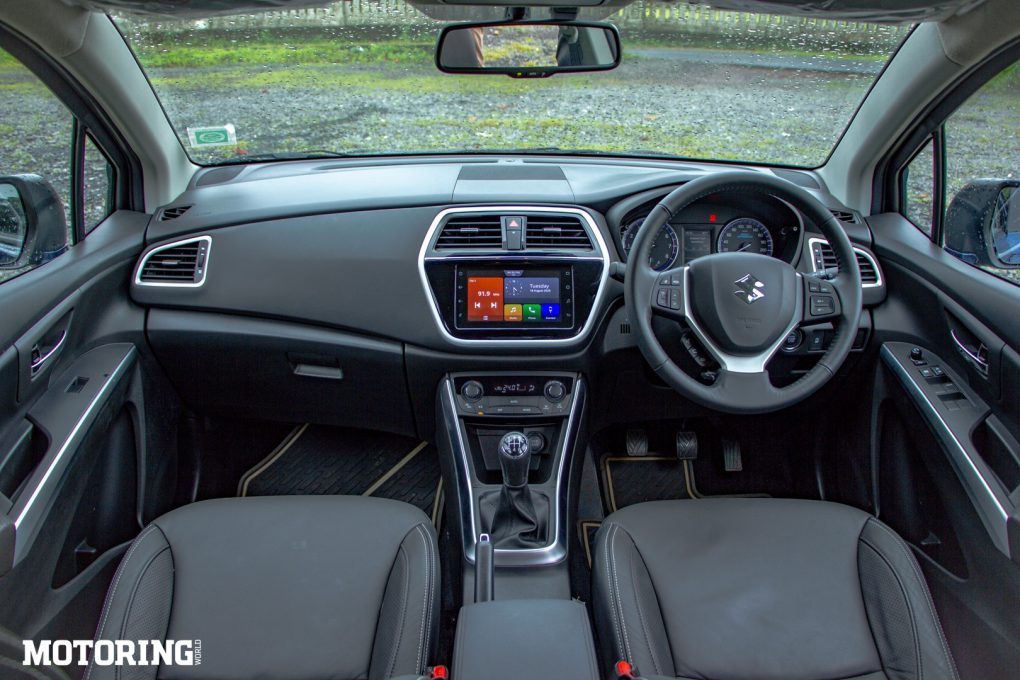 To the S-Cross, then. We're familiar with its story – part hatchback, part SUV, a design that was polarising at launch (and continues to be despite an update to make it look more aggressive), diesel engines only, an accomplished all-rounder, always bridesmaid to the competition. In the present day, Maruti has decided to put its tried and tested 1.5-litre, naturally aspirated petrol engine – 103 bhp, 13.9 kgm – in the S-Cross, the same unit that is found in the Ertiga and Brezza. You can't have a diesel engine, because there *is* no BS6 compliant diesel in Maruti's lineup, and you can't have a flavour-of-the-season turbo petrol either, because see above. Given that Kia and Hyundai are both knocking it out of the park with their latest petrol technology (and automatic gearboxes too) and that Renault/Nissan now have a barnstorming 1.3-litre turbo petrol with 156 bhp, you would think that the S-Cross is bringing the proverbial penknife to a gunfight – but is pure firepower the only game in town?
Turns out it isn't (but you knew that already). The petrol S-Cross is available with Maruti's somewhat long-of-tooth 4-speed torque converter automatic gearbox and a 5-speed manual, and it was the latter that I picked up at the Nexa showroom a stone's throw from my house in Goa. Here, I would very much like to suddenly switch topics and inform you that living in Goa is the best. OK, back to the S-Cross. Now, although its engine isn't overflowing with bhp, the important thing is that the car is that very Maruti Suzuki of things – effortlessly easy to drive. When you fire it up, the engine is as quiet as you would expect it to be, and the gearbox is also just as smooth and easy to use as you've come to expect from Maruti.
Let the engine loose on a long enough piece of tarmac and the S-Cross is happy to play along, stretching its legs in a smooth and unhurried manner, getting into its stride past the 4,000 rpm mark and revving freely at the upper end of the tachometer. It sounds reasonably sporty while doing so, too, and my seat-of-the-pants testing kit indicated that I went from 0-100 kph in under 13 seconds, which is rather enough for this car. The only thing you're likely to miss – if you're in the mood to nitpick – is the mid-range thwack of a diesel engine, but I wasn't in the mood to pick nits and was more than satisfied with what I had at my disposal. Most times, you simply want a car that works, and this one does – it's easy to drive at slow speeds, peppy at higher velocities, has a light clutch and a smile on its face (quite literally, given that grille) at all times.
It's also a supremely comfortable car to drive, or be driven around in. The ride quality is top notch, and you can barely feel anything as it absorbs bumps and craters, big and small; in fact this car is much more European in nature than Japanese – it just feels nice and solid. It's no go-kart, but it's agile enough to keep things on the right side of entertaining, with the steering wheel communicating enough information and the superb all-round disc brakes helping you stop on a dime.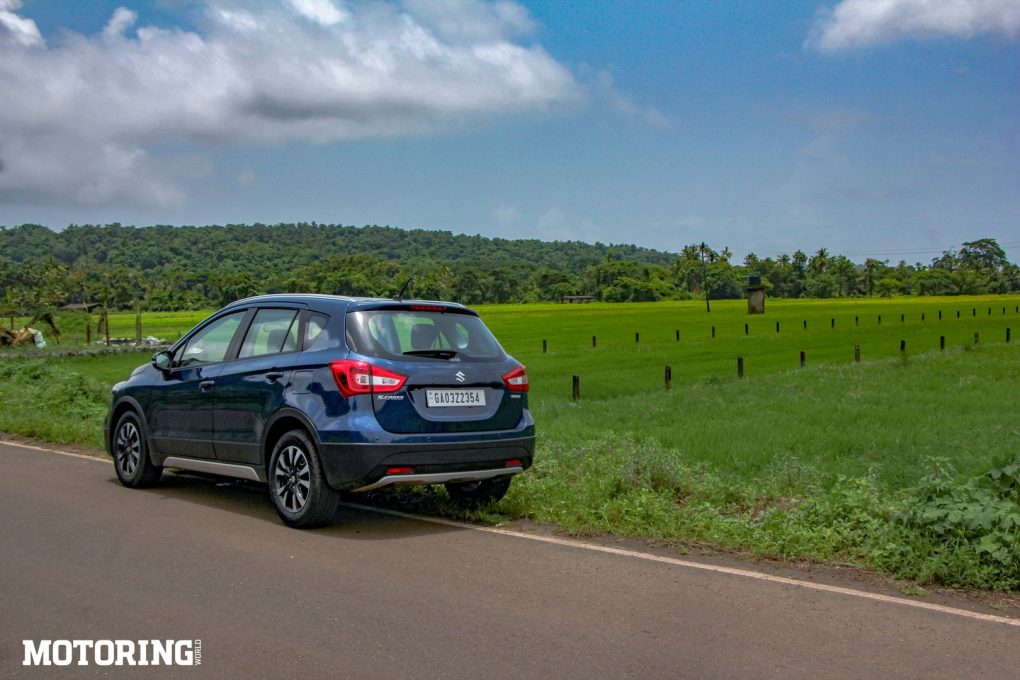 There's not much to report about the cabin, other than an updated SmartPlay touchscreen interface – it remains the S-Cross you know, which is to say very well built, spacious, comfortable and practical, if a bit lacking in features. Why would you buy one, then, especially with the slew of slicker models that its competition is going to town about? Well, if you're a Maruti kind of person, what you cherish above all else is value for money and peace of mind, which this car offers in droves. The manual variant starts at Rs 8.39 lakh, which is not much money for a lot of car, and even the fully loaded automatic variant is at least Rs 4 lakh less than what its Korean neighbour asks for. Whether its price advantage helps it sell in the numbers it's always wanted to remains to be seen (it's a tough ask, let's not kid ourselves), but considered on its own, this S-Cross is a vehicle that I'm happy to recommend.
PHOTOS Amit Naik
AUTODATA
Maruti Suzuki S-Cross
POWERTRAIN
Displacement: 1462cc, I-4, petrol
Max power: 103 bhp@6000 rpm
Max torque: 13.9 kgm@4400 rpm
Transmission: 5-speed, manual
TYRES
F/R: 215/60 R16
DIMENSIONS
L/W/H (mm): 4300/1785/1595
Wheelbase: 2600 mm
Ground clearance: 180 mm
Kerb weight: 1130 kg
Fuel capacity: 48 litres
PRICE: Rs 8.39 to 12.39 lakh (ex-showroom, India)