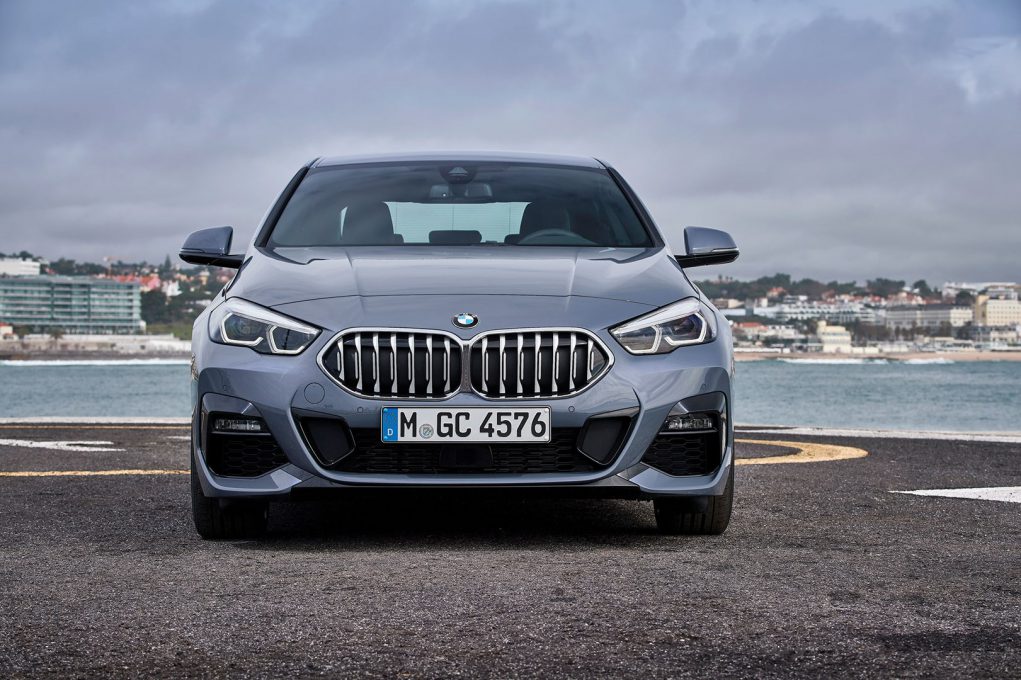 So you're a BMW fan — always have been. From the moment you sat in the back of your friend's 5 Series (which she inherited from her dad), you were hooked. The way that thing drove (your friend didn't believe in holding back), the way it felt like it was wrapped around you even in the back seat, the impeccable quality of its build — the whole lot made you tell yourself that when you were able, you would install a BMW in your garage. A later drive, at the wheel of another friend's 330i (he'd helpfully said, 'Break it, buy it') had blown your mind; you'd questioned how an executive sedan could go, handle and sound like that, and you'd considered getting the famous propellers tattooed on your chest. You were more determined than ever to walk into the nearest BMW showroom, point imperiously at the shiny 3 Series in the corner and say, 'That one. I'll have that one.' Then you'd slap a cheque down on the table, grab the keys and lay rubber out of there.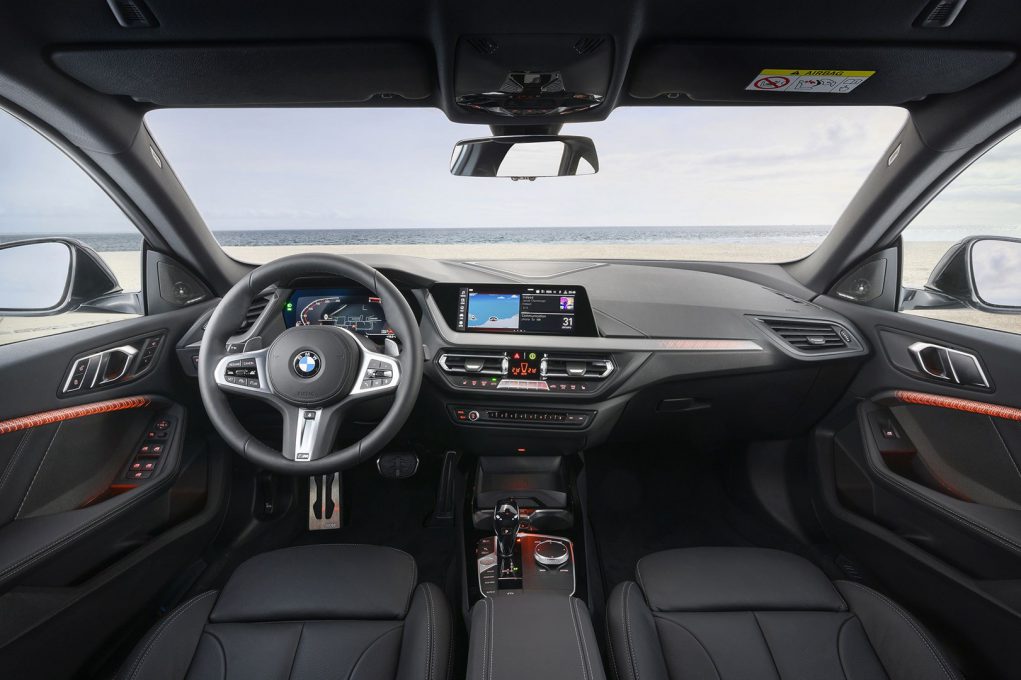 Except there's just one problem — your bank account doesn't quite extend to the heft of the cheque required to gain possession of that 3 Series, so you're clean out of luck. Or at least you would have been until now, but here's the thing — BMW has picked up on the unexpressed desires of people just like you, and is bringing the 2 Series Gran Coupe to India, as its gateway drug (as it were) to the world of BMW. It will be its most affordable offering in India, and naturally BMW hopes it'll have a positive effect on sales graphs, although with the Armageddon upon us, it will have its task cut out for it in no uncertain terms.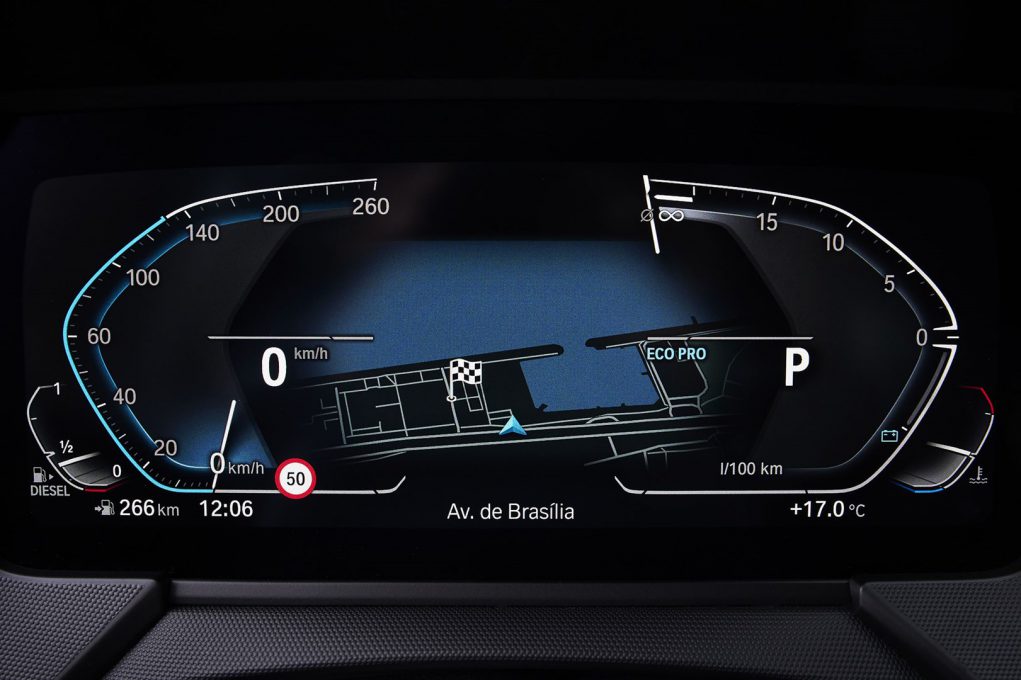 What is the 2 Series GC, then? Well, it's a sedan, but one without pillars, so it looks like a… well, coupe with four doors. My favourite view of it is its profile; it has a sporty, smoothly flowing roof line that ends in a fastback derriere. The rear, in profile, is on the meaty side, so the GC isn't as pleasing as, say, an 8 Series. From head on, there's a distinct similarity to the Z4 in the way the headlights sweep backwards, either side of the split grille (which, thankfully, is of a reasonable size and won't be visible from space). The chin is fairly busy, with large scoops under the headlights and a 'smile' under the grille, and there are sporty lines running up the bonnet. The rear is, to be honest, not entirely to my taste — I find it to be too busy, and the large L-shaped LED tail-lamps seem a little out of proportion to the rest of the design. The car I was driving in Lisbon (this was in the days, not so long ago, when the words 'air travel' didn't make the authorities reach for the thermal scanners and protective suits) rode on very stylish 19-inch wheels, but I have a feeling the cars that come to India will have 17-inch numbers on them. All told, the 2 GC looks like a BMW all right, just not the more stately BMW sedans we've become used to; I have some minor reservations about its design, but I think the younger segment of the car-buying public at which it's aimed will think differently. This is a compact-looking car, too, with an overall length of 4526 mm; in comparison, its upcoming competition, the Mercedes-Benz A-Class sedan, is 4549 mm long, but the 2 GC is wider, at 1800 mm.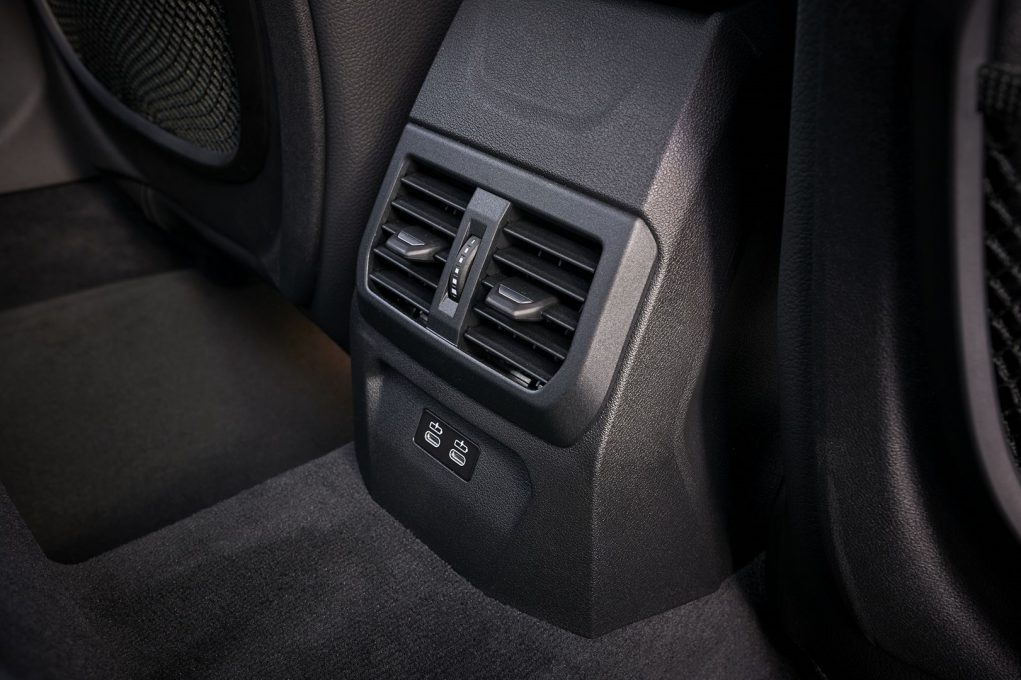 Sat inside its cabin, I could immediately tell that BMW had spared no effort in constructing it to the high standards it sets for the rest of its cars — no stepmotherly treatment here. It isn't as spacious as a 3 Series, naturally, but the cabin wraps itself around you in a pleasing manner. The seats are excellent, offering great comfort and support front and rear, and if you've called dibs on the keys, the driving position is near-perfect. Even as a back-seat car, the 2 GC isn't as cooped up as might seem from the outside. Sure, the rear doors are small-ish, and getting into the back seats requires a little effort, but you'll find that once you get yourself settled, there's enough room at the back for two tall people (three adults side by side will lead to some frayed nerves after a while). The rear seats are set higher than those at the front, so visibility from there is also good — I, for one, get a little annoyed when my view from the back seat is blocked by someone's head. In terms of fit, finish and kit, there's no real room for complaint, since everything you look at and touch is of high quality — metal, fabric, leather and plastic. The features-and-safety list is extensive, as you would expect from any BMW, and the 430-litre boot is pretty practical, too.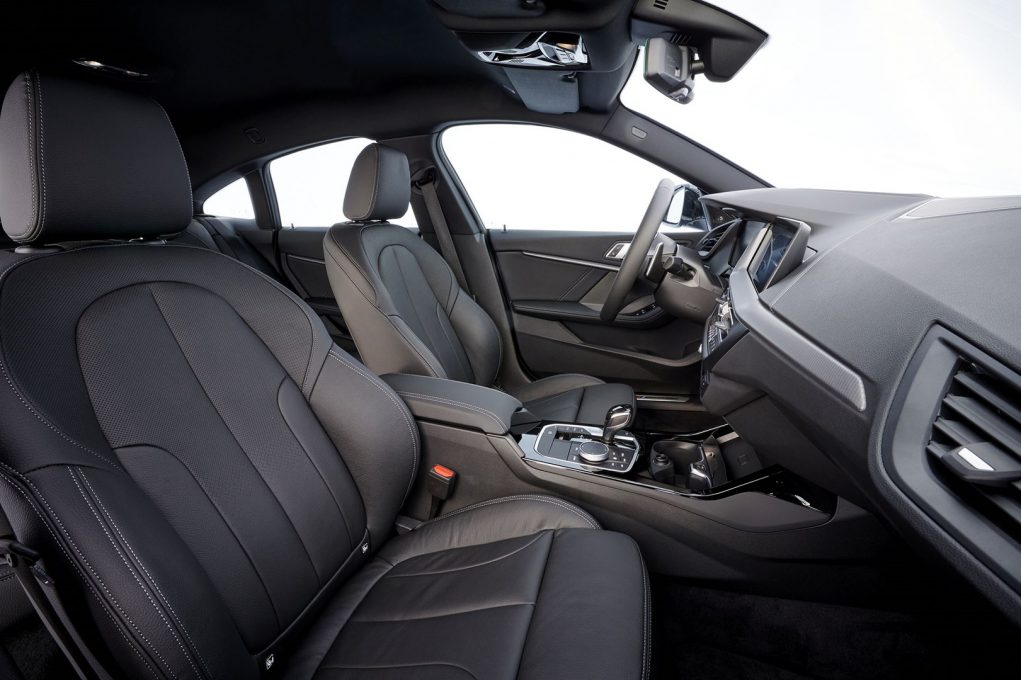 Before you grab the key, leap into the driver's seat and think of turning the 2 GC into a hoonigan, keep in mind that it's a BMW that's very different from the rest of the firm's lineup. Instead of a longitudinally-mounted engine and rear- or all-wheel drive you'll find in its elder brethren, this car has a transversely-mounted engine, with power being sent to the front wheels (except in select models that won't come to India). You may well recoil at the thought of a front-wheel-drive BMW, but that was the compromise that was arrived at, since this configuration is cheaper and makes better use of space. India will see two engines being brought in, the 2.0-litre diesel and petrol units in the 220d and 220i respectively; tragically, the full-fat M235i xDrive — with 301 wholesome bhp, all-wheel drive and an extremely high grin factor — won't make it here.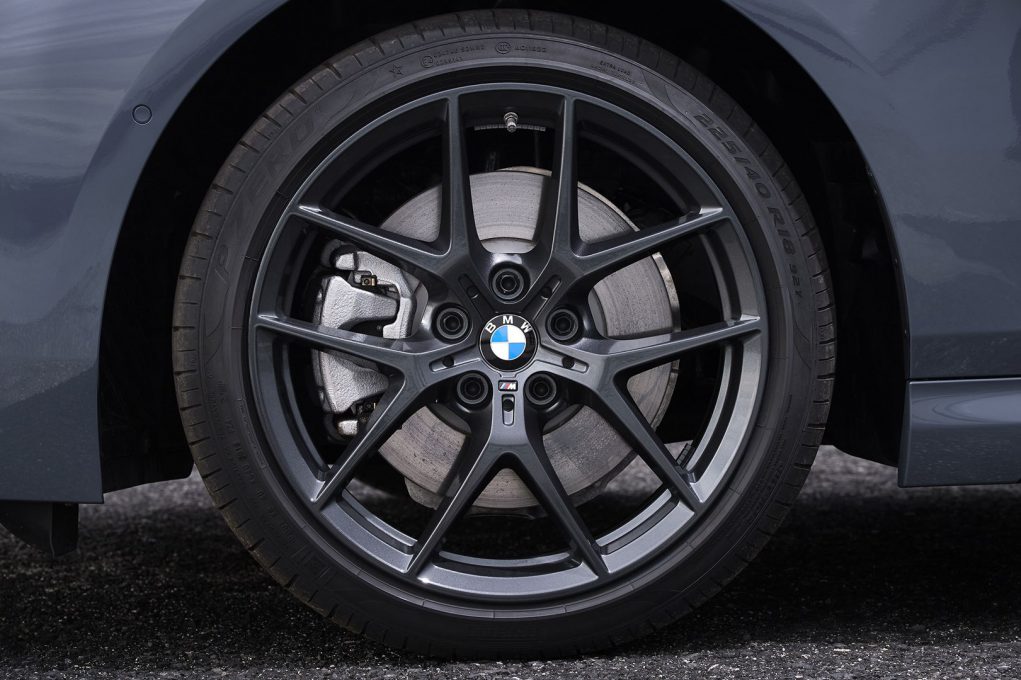 The 220d was the car I spent the most time in, and it doesn't exactly lack for motive force, what with 188 bhp and a very meaty 40.76 kgm of torque; this engine also powers the 320d, which is a heavier car, so it's unsurprising that the 2 GC feels anything but underpowered. It's a refined unit, too, and between low and medium velocities, it's eager to play traffic light GP; as you hit its mid-range, there's a wall of turning force that kicks in and propels you further down the road. Modulating the gas pedal is really all it takes to play with this car at this point, since the torque on offer allows you to turn up the volume and shoot off (0-100 kph, by the way, is in a claimed 7.5 seconds), or dial things down, bide your time behind that lumbering truck and then make your move when the coast is clear. The 8-speed automatic gearbox — new and improved — is absolutely top notch, both in terms of how quickly it shifts and its refinement. Suffice to say that you'll have proper fun driving this car in almost any conditions.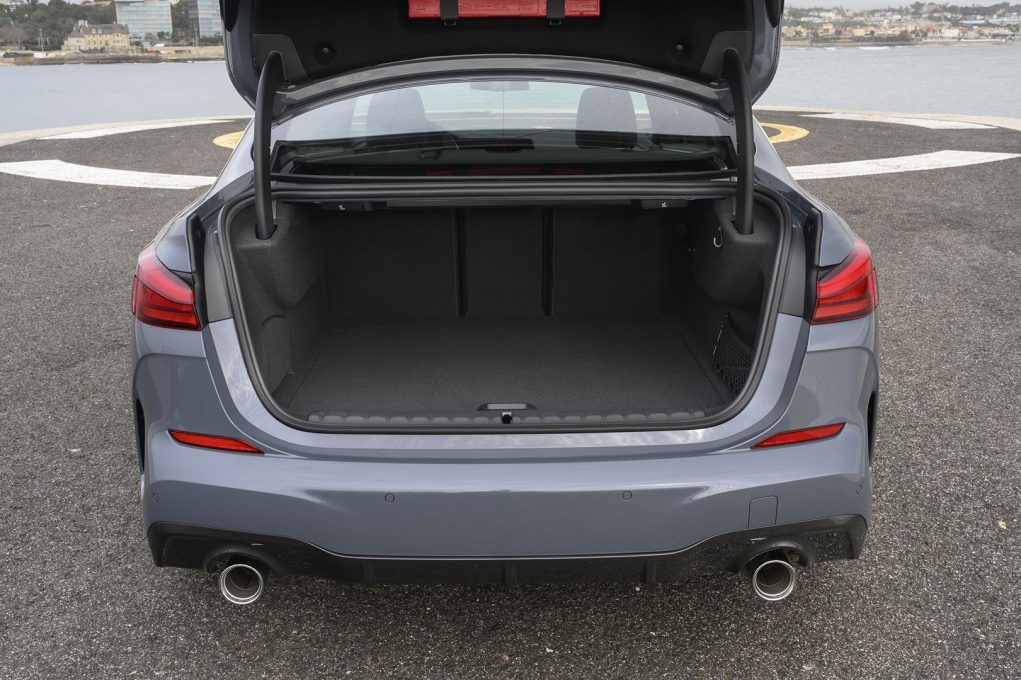 The answer to the question that's been uppermost in your mind, then — 'No, it's not quite as involving to drive as a 3 Series when the road starts winding about.' Not even the wizards at BMW can make a front-driven car handle as well as a rear-driven one, but they've given it an almighty shot, I can tell you.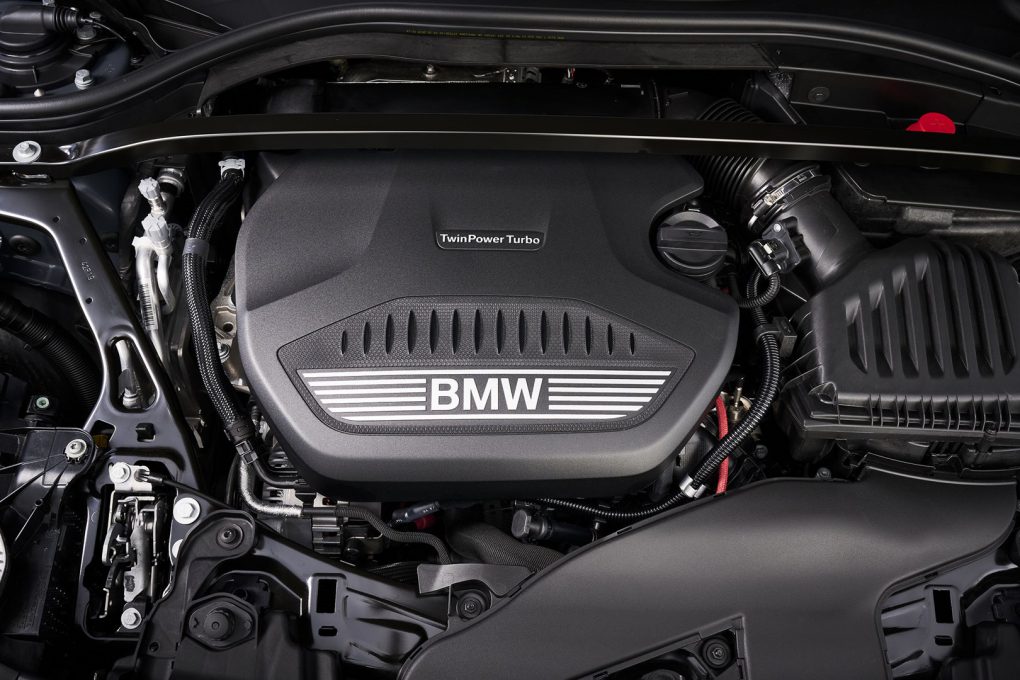 Understeer never raises its ugly head, and as long as you don't do very silly things with it around a set of corners, you'll find that the 2 GC feels very solid indeed; as a matter of fact, it's a lot of fun. The steering wheel is wonderful, both to hold and in the amount of heft and feedback it offers at all the speeds you're likely to drive it at; this car will go exactly where you point it, with its brakes spreading a sharp and wide safety net, and for most drivers, that will be all they require. If you insist on going full tilt, here's what will likely happen — as you slam on the brakes before a corner, the car will take just a little time to set itself up for it; after it does and you give it some gas to exit the turn, the large amounts of torque the front wheels have to deal with will again leave it guessing for a bit, before it gets with program and does what's necessary. In a rear-driven 3 Series, you'd be able to pull this off in one, smooth manoeuvre. Happily, the ride quality on offer isn't on the stiff side; BMW has managed to inject as much fun as possible into the suspension while also making it pliant, very silent and nicely damped over a variety of road conditions, which is good news for when it comes to India.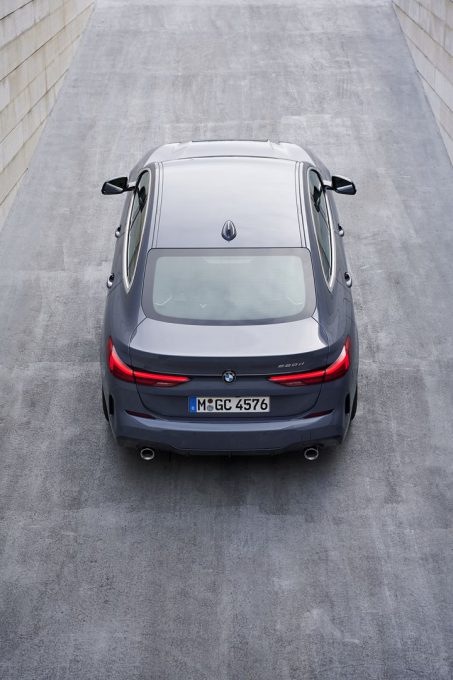 When it does, expect prices to start around the Rs 33 lakh mark, going up to around Rs 40 lakh for the top-spec models. For that money, you'll get a superbly engineered BMW that will do your every bidding. It won't be quite as spacious as a 3 Series, or as involving at the limit to drive, but it will definitely put a great big smile on your face, keep you comfortable and safe and grant you entry into the BMW club. Who knows, a few years down the line, you may find yourself trading your 2 GC in for a car that has 'M3' on its tail.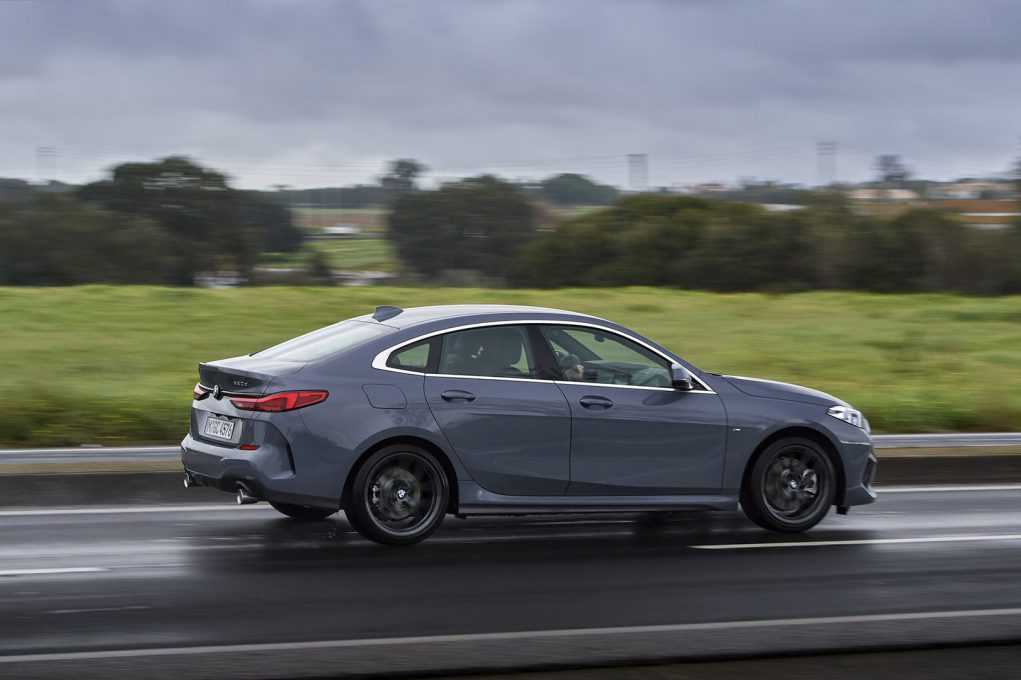 PHOTOS BMW
AUTODATA
BMW 220d Gran Coupe
POWERTRAIN
Displacement: 1995cc, I-4, diesel
Max power: 188 bhp@4000 rpm
Max torque: 40.8 kgm@1750-2500 rpm
Transmission: 8 speed, automatic
TYRES
F/R: 225/45 R17
DIMENSIONS
L/W/H (mm): 4526/1800/1420
Wheelbase: 2670 mm
Ground clearance: 152 mm
Kerb weight: 1580 kg
Fuel tank capacity: 50 litres
PRICE: TBA