Most of us like to think we know exactly what we want. Sometimes, however, what we think we want and what we actually want couldn't be more different. An SUV coupé is the prime example of this. You think you want something that puts aesthetics above everything else, but end up with a car that's so vain, it forgets its prime directive. The Porsche Cayenne Coupé, however, toes the line between need and want better than a tightrope walker.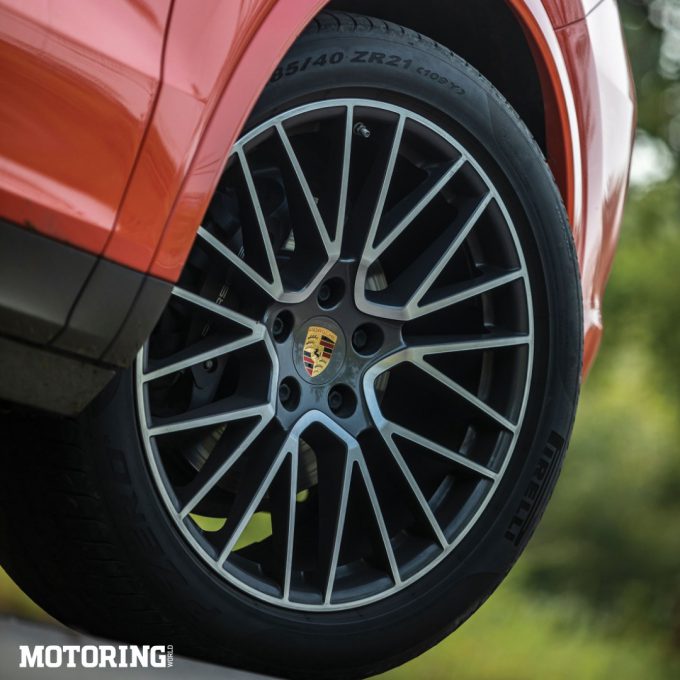 At first glance, it looks like your typical SUV coupé with a roofline that curves sharply downwards past the B-pillar and comes to a rest at the electronically deployable spoiler on the decklid. It's mostly just visual trickery, though, because the actual roofline of the car doesn't curve quite as steeply. Clever use of a blacked-out roof and a spoiler at the top of the rear windscreen hide its actual roofline. Regardless, viewed from the side, there's definitely a little resemblance to the 911's classic silhouette. The rest of the package is all Cayenne, though, right from its headlights with four-point DRLs to the LED light bar at the back.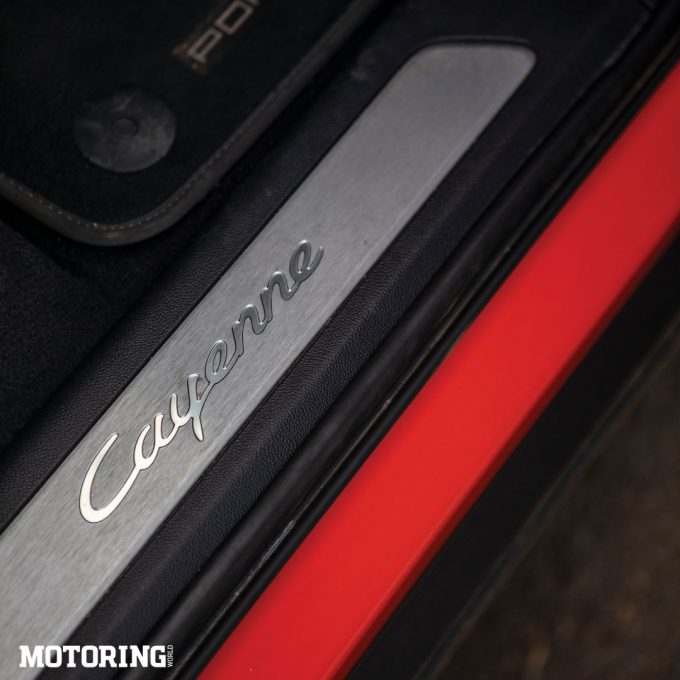 For a car that's supposed to put form over function, the interior of the Cayenne Coupé is surprisingly functional. The new dash design minimises clutter and leaves you with a very enjoyable experience; like all Porsches, a large analogue rev counter sits smack in the middle of the gauge cluster surrounded by a couple of customisable digital screens. Capacitive touch buttons around the shifter control most of the vehicle functions and they offer haptic feedback as well, so you can do this without taking your eyes off the road. The gloss-black trim around this area is a huge fingerprint magnet, though, and you'll find yourself cleaning this bit very often.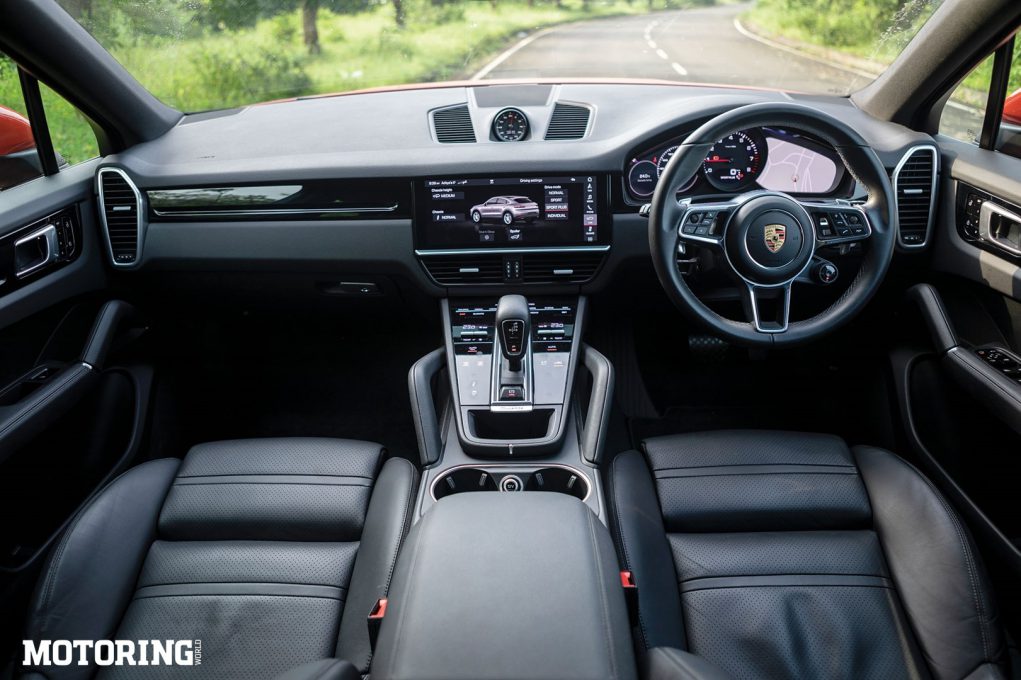 The large panoramic glass panel doesn't open, but thanks to that and the scooped-out headliner, even taller passengers will find comfort in the back seat. And you know what, cargo room isn't bad, either; you get 625 litres of boot space which is more than the BMW X6 or the Mercedes-Benz GLE Coupe. With air suspension, you can drop the rear down significantly, too, which means less lifting for you. The Cayenne Coupé comes standard with the Sport Chrono package which adds a drive-mode dial to the steering wheel and a stopwatch to the dashboard. Along with these goodies, you also get an overboost button that gives you a 20-second burst of torque so you can, um, overtake slow-moving traffic safely.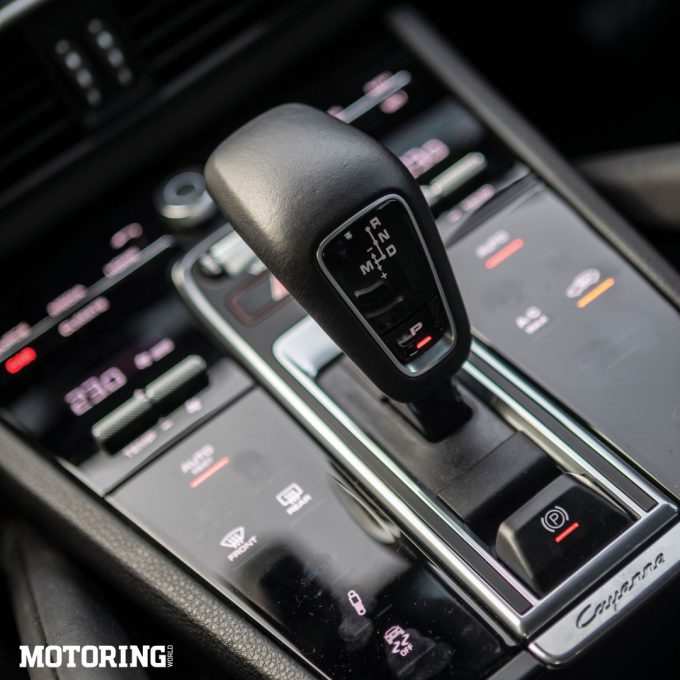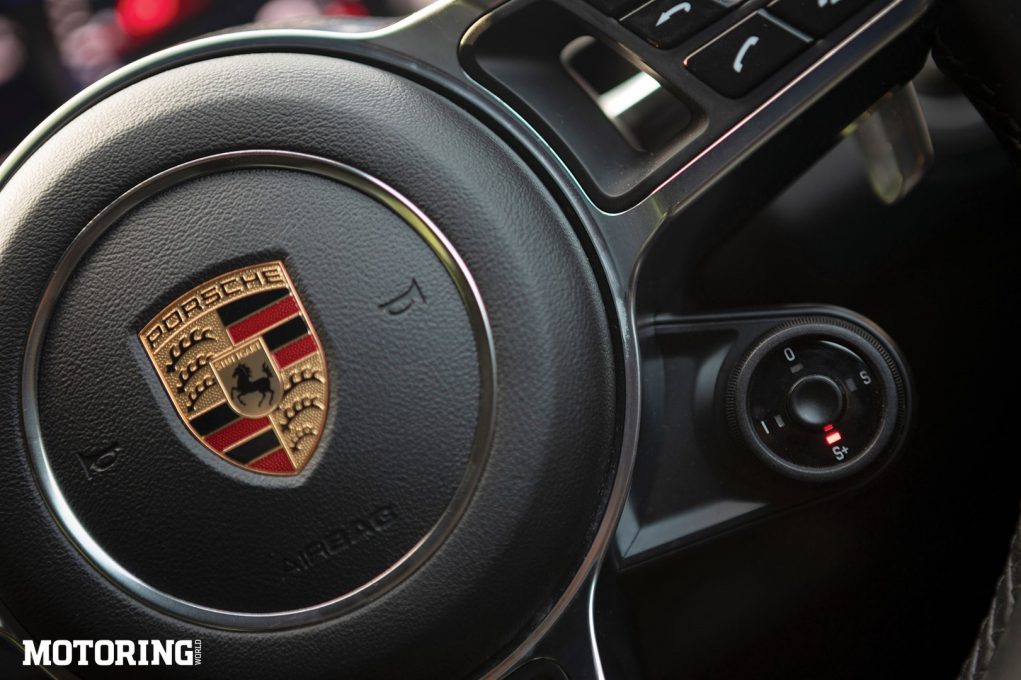 This is the base Cayenne Coupé, so power comes from a 3.0-litre turbocharged V6; 335 bhp and 45.8 kgm are enough to propel it to 100 kph in 6 seconds flat if you use the overboost function. This time around, there's no dual-clutch PDK to deliver lightning-fast shifts, but unless you've driven the dual-clutch model before, you'll hardly notice a difference. The torque-converter automatic is programmed to increase shift speed, and it also works with the differentials to send more power to the rear wheels. It's not blisteringly fast, but you certainly won't be bored, I can tell you that. It's definitely not just a straight-line machine, though; the Cayenne Coupé lives for the twisties.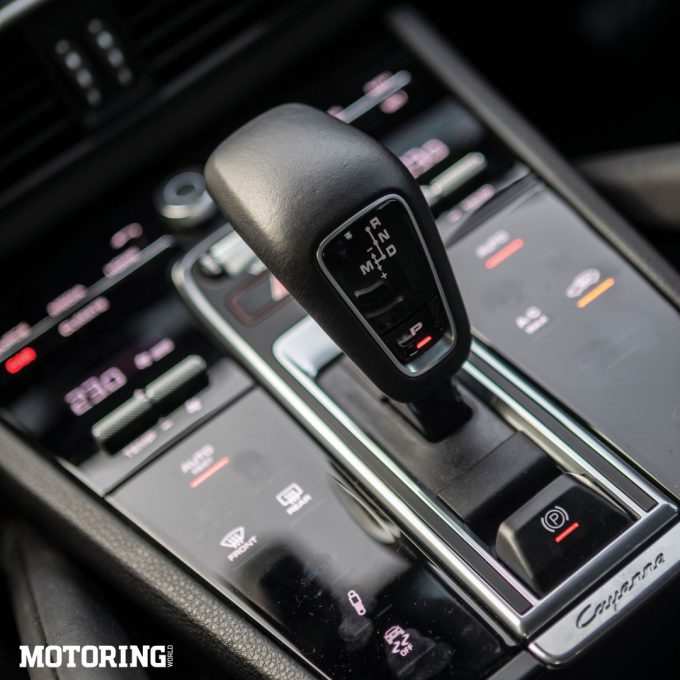 There's really only one word to describe the suspension tuning on the Cayenne Coupé and that word is 'perfect'. Even in its most hardcore drive modes, the suspension is soft enough to take on bumps and undulations with ease, and even at its softest settings, body roll is well controlled. There's even an off-road mode where the air suspension lifts the body to its maximum height; let's be honest, tackling large speed breakers will be the most off-roading you'll do in this thing, but the option is there if you want it.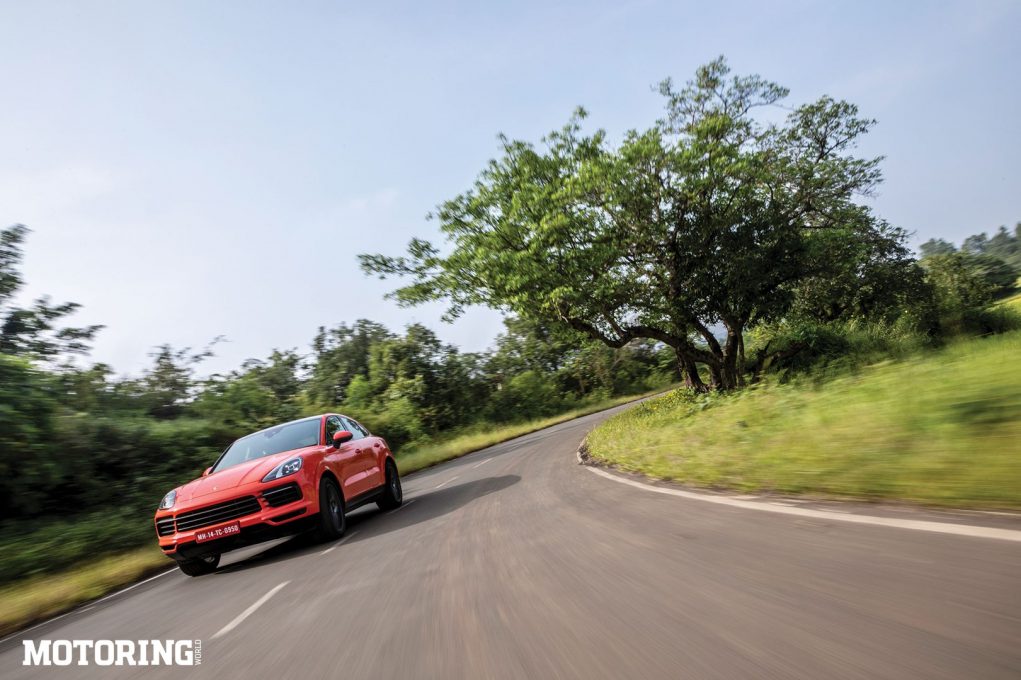 Not that it needed it, but the steering on the Cayenne Coupé is also more precise and direct compared to the regular Cayenne, and it's instantly noticeable. More importantly, the steering wheel is very communicative and inspires a whole lot of confidence. Turn-in is sharp and mid-corner adjustments are easy to make as well. The staggered wheel setup also works to keep the car neutral during hard cornering. Who'd have thought a two-tonne SUV would make for a great track toy!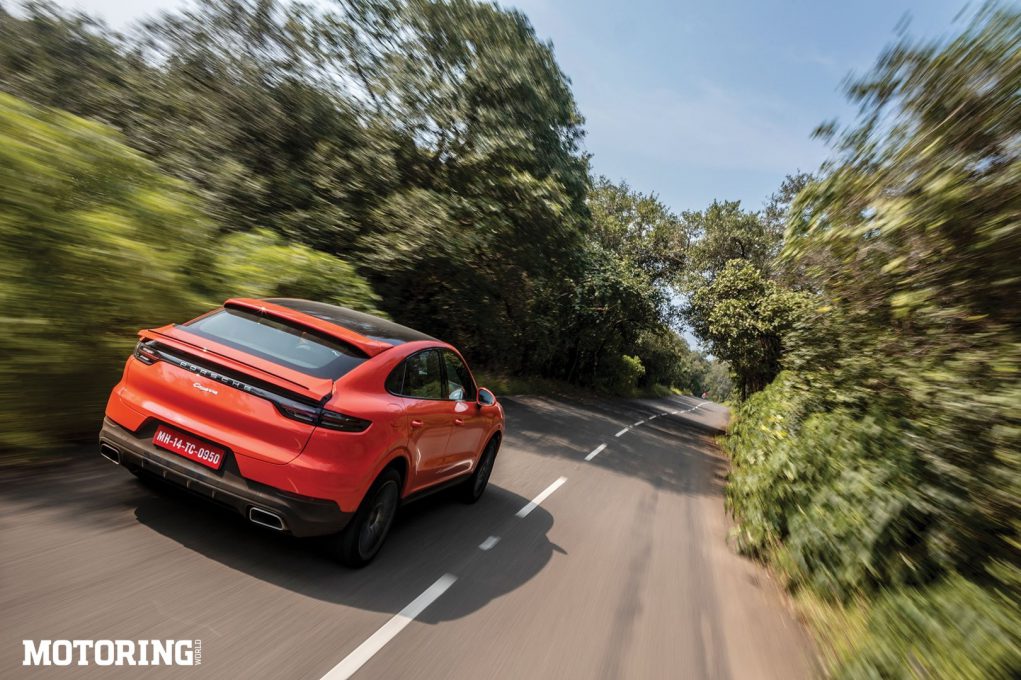 Come for the striking good looks and stay for the unmatched driving experience and incredible practicality — that's the new Cayenne Coupé in a nutshell. Leave it to Porsche to make an SUV coupé that's actually practical, I guess.
Click here to view more detailed pictures of the Porsche Cayenne Coupé.
AUTODATA
Porsche Cayenne Coupé
POWERTRAIN
Displacement: 2995cc, V6, turbo-petrol
Max power: 335 bhp@5300-6400 rpm
Max torque: 45.8 kgm@1340-5300 rpm
Transmission: 8AT
TYRES
F: 275/45 ZR20
R: 305/40 ZR20
DIMENSIONS
L/W/H (mm): 4931/1983/1676
Wheelbase: 2895 mm
Kerb weight: 2105 kg
Fuel capacity: 75 litres
PRICE: Rs 1.31 crore (ex-showroom, India)