The shape from Maranello burnt a line through the early-morning humidity of a rain-soaked Mumbai. If not for the thunderous yowling of the quad pipes at the back, we'd even have a chance at being inconspicuous. But then again, that was never a Ferrari's nature, even one that wore a subtle colour. And I suppose only an Italian sportscar could make smartphones whip out so fast as to warrant speeding tickets. So I drove the Roma through all the attention, half of it sincere and half of it scornful, holding the best steering wheel my hands have found so far. I flicked the red manettino switch to 'race', tapped the left carbon-fibre paddle to drop gears followed by a footful of throttle, and blasted off, no doubt leaving all the scrutinising eyes accompanied by hanging jaws. As a Ferrari does.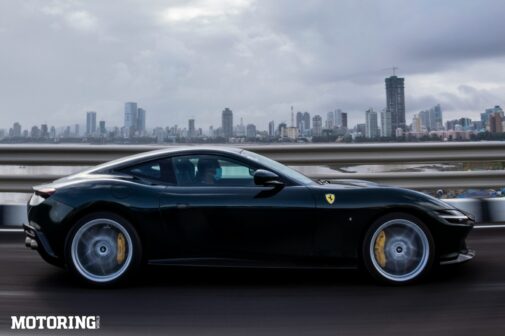 I've been to Rome and I've been to the Ferrari factory in Maranello, but I'd never driven a Ferrari before. And in one go, I got to drive a Ferrari named after the Italian capital, in my city. Not ideal, given that I found approximately three and a half corners on our short route, but Mumbai is the place where most of the magical things have happened to me, and now I can add a Ferrari to that list. Of course, the storied Italian manufacturer's machines are never about just one aspect; it takes a lot of special things to come together to make a Ferrari. And the Roma had all of them.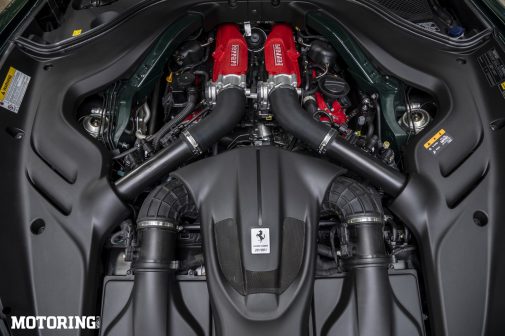 First of all, I must've stared at the Roma for an hour or so before I drove it. And I'm sure you see why. I've always held — and this is hardly a unique opinion — that Ferrari hasn't made a beautiful car since the 360 Modena. They're all rather striking, yes, but not artistic as soul stirrers should be. The Roma is. Ferrari says the Roma is inspired by its grand tourers of the 1960s, a neat way to connect a modern GT to its heritage. And by modern Ferrari standards, the Roma is a masterpiece of Italian minimalism, if such a thing exists.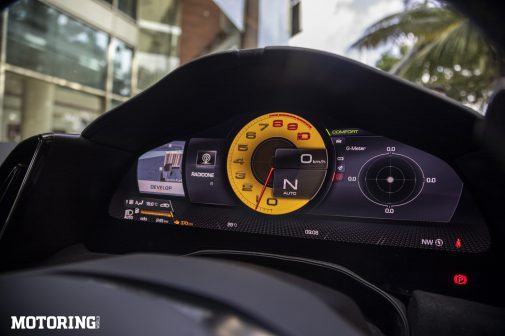 I also have to say — and again, this seems to be a universal consensus — that the Roma quite looks like an Aston Martin. And as if to drive home that point, the Roma's dark green paint is actually called 'Verde British'. If only we could all get along like this. The Roma's lines possess nothing but graceful glamour, much like the city it's named after. It has a traditional Ferrari grille, a swooping bonnet, sleek lights, serious-looking parts, and near-perfect proportions, all of which give it the presence that a sporty Ferrari GT should evoke. And, of course, it looked timeless from the moment I set eyes on it.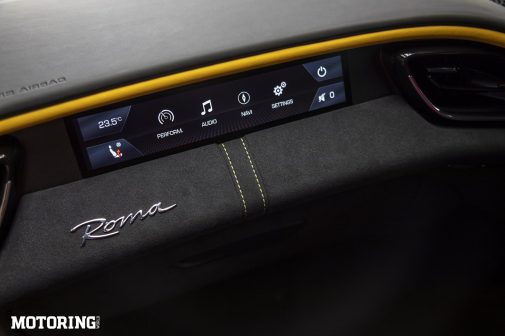 The Roma's cabin is neatly divided into two parts, giving the driver's seat the feel of a proper cockpit. It's a perfectly impressive place for two and their… whatever it is that Ferrari owners put in their rear recesses that masquerade as seats. Fancy bags or a tiny dog, perhaps. As expected, the Roma's cabin is full of exotic materials; carbon-fibre and high-quality screens are slotted wherever possible. Even the passenger gets a screen to keep themselves distracted while the driver goes on a V8-powered rampage. The Roma's interior has a distinctly focussed ambience, though, almost at odds with its elegant exterior. They didn't want you to forget that this is a Ferrari, after all. How could anyone, with that amazing steering wheel in their face?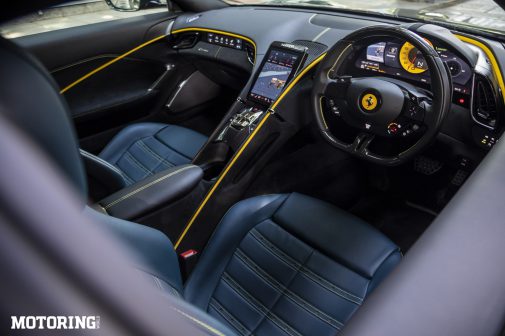 Honestly, the Roma's direction-determining wheel is simply fantastic. The start 'button' is a touchscreen thingy under the horn, as is the scrolling pad on the right. The top part has a delightful row of red shift lights that light up near the redline. The manettino extends constant invitations to fiddle with it just for the heck of it. And the indicators, wipers, and menus, all can be operated without moving the hands from where they need to be. In the odes written to the Roma, the leather and carbon-fibre wheel certainly deserves a poem or three of its own.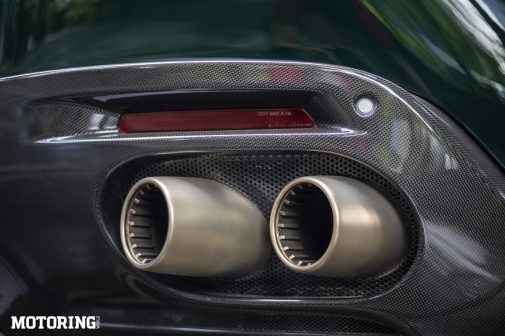 The Roma is based on the Portofino and gets a 3855cc 612-bhp turbo V8, matched to an 8-speed gearbox based on the one in the SF90 Stradale. The engine, of course, is a big reason why the Roma is a soulful beast. However, I wouldn't have guessed the 'turbo' bit; obviously, a lot of clever engineering existed between what was under the hood and my foot on the throttle pedal because the Roma revved like a waterfall, immediate and relentless. Ferrari says the Roma will accelerate from 0-100 kph in 3.2 seconds, 0-200 kph in 9.3 seconds, and howl its way past 320 kph. Of those figures, I only came close to verifying two, although I'm not about to incriminate myself on record. What I can say is that it was quite an elevating experience.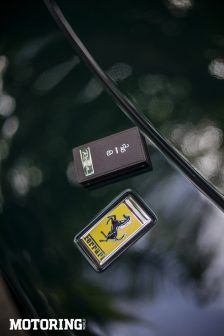 At a launch in 'race' mode, the Roma's rear wheels made a brief but notable petition for mercy until they hooked up and switched the world into fast-forward. The V8's low-speed rumble turned into the famous Ferrari howl in the mid-range, and then into a symphonic scream at the redline. It was impossible not to laugh in a most juvenile manner. Enabling the internal-combustion mirth was a plethora of driving aids: Slide Slip Control, F1-Traction Control, Electronic-Differential 3, and Ferrari Dynamic Enhance, all aided by a mass that's 200 kg lighter than the Portofino. The emphatic effect of the Roma in a straight line was one of tightness and control, but always with an ever-present raw edge. This is one hell of a fun car.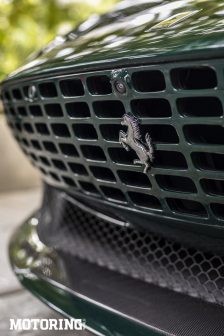 The Roma has a carbon-fibre rear spoiler that stays flush till 100 kph, and then has two different positions for increasing levels of downforce till its top speed. As I mentioned at the beginning, I didn't find any corners worth the Roma's efforts, but it did feel supremely confident nonetheless. Again, despite being surprisingly comfortable on rough patches, the Roma had a sportiness to its ride that matched its racy character. Even if the light steering wheel didn't exactly encourage looking forward to corners; I suppose putting an engine between the steering and the front wheels can do that to cars, even a Ferrari. It did clear speed breakers with ease, though, and even performed U-turns without causing traffic jams, and I'll take that instead.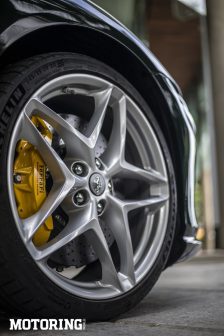 Driven normally, without a heavy foot and in 'comfort' mode, the Roma loosened up a bit. It turned off the engine at traffic signals, it shifted to the highest possible gears whenever my foot was light, and asked its four pipes of mayhem to remain silent at low speeds. It might've been amusing to see a Ferrari trying to be politically correct, if I wasn't busy worrying about traffic getting too close.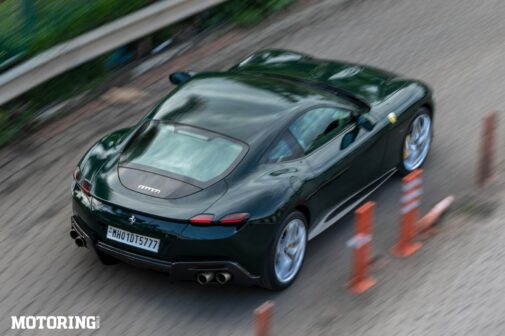 Few bank accounts can afford to fix a Ferrari, and mine is certainly not one of them. I only had a handful of hours with the Roma, and 30 km worth of trepidation, what with wet roads, roadworks, and sleepy drivers hurrying to office all around me. In the end, my time with it was intense and brief, as it usually goes with all rarified things. The Roma did all the things and provided all the sensations that I imagined a Ferrari might. I've driven sportscars before, but none have felt like this. I suppose there is something to the fuss around these prancing horses. Ferrari's tagline for the Roma is 'la nuova dolce vita', meaning 'the new sweet life'. Some life, indeed.
AUTODATA
Ferrari Roma
POWERTRAIN
Displacement: 3855cc, V8
Max power: 612 bhp@5750-7500 rpm
Max torque: 77 kgm@3000-5750 rpm
Transmission: 8AT
TYRES
F/R: 245/35 ZR20 / 285/35 ZR20
DIMENSIONS
L/W/H (mm): 4656/1974/1301
Wheelbase: 2670 mm
Ground clearance: NA
Kerb weight: 1570 kg
Fuel capacity: 80 litres
PRICE: Starting from Rs 3.75 crore (ex-showroom)