Think 'Ferrari' and a variety of numbers and images come to mind. I did a little experiment with a few friends to come up with the first three things that came to mind when they thought of the historic brand, and not one registered a GT. Now, If I were at the helm, I'd consider this a good thing. Diluting a name synonymous with outrageous performance and a smothering of red to something that'll help pack in the family and a bundle of clothes on a long-ish road trip isn't quite what Ferraris are built for.
It seemed natural, then, that I walked up to the GTC4 Lusso T that morning fully expecting to not have my brains blown out. 'Another stroll in the park,' I thought to myself. 'You're going to want to take it easy on the way out, bud. Find a good road and then, and only then, give it all it's got,' lamented the Ferrari chap who handed me the key. I racked my brains at this point to think of a time in history when (if ever) a dishwasher came with a caution note. How bad could it be?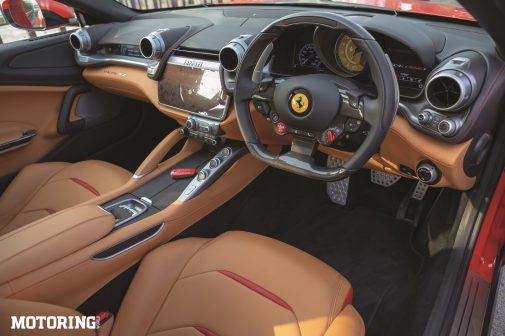 Roughly 20 minutes out, and I was ready to give myself a pat on the back. I'd been chugging along in the GTC4 at roughly 60 kph in 7th gear. None of my teeth were loose yet, there seemed to be an unnatural amount of space in the cabin around me, I was having a relatively easy time not banging into other cars around me despite its immense width, and my thoughts were already diverting to what I could be having for lunch that afternoon. And the strangest bit: seeing as it's a really long wheelbase for a Ferrari, I initially crab-walked each speedbreaker I came across, but a while later I stopped doing that, too. It took even the worst of them with a stupid amount of ease. This wasn't what I was hoping far. My cat's fight to the death with a piece of string had been more engaging.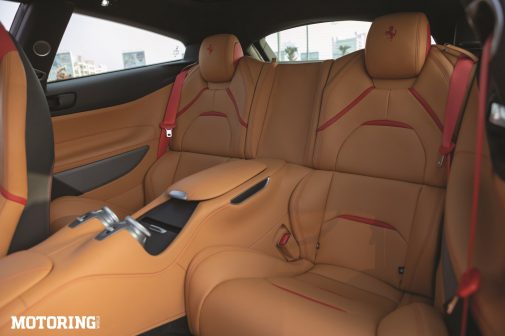 But then I saw a board that read 'Life short, Waste not' (we need some serious copy editors helping out these signmakers, really), and since taking that board's meaning ironically seemed like the best thing to do, I veered off the busy road and onto a piece of land that had no activity whatsoever. It was still very early, so I knew I had a few hours until there was any sign of life around.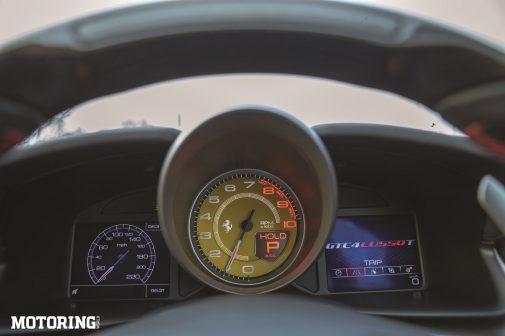 The concept of a sleeper mustn't be alien to you, I'm assuming. Apparently, it isn't to Ferrari, either, because the way the GTC4 Lusso T woke up the moment I changed a setting on the five-mode steering-mounted manettino and buried that accelerator was breathtaking. I can say this with confidence: the GTC4's best reaction is white-knuckled fury. If you think about it, it shouldn't be that much of a shocker. There is, after all, a 3.9-litre twin-turbo V8 front-mid-mounted that's just aching to scream its lungs out and let 602 bhp loose. Ouch. What have GTs come to? It's a head-scratching turn of events for me, and I can now see what the Ferrari rep meant by asking me to take it easy initially. And it just keeps getting better the harder you push it.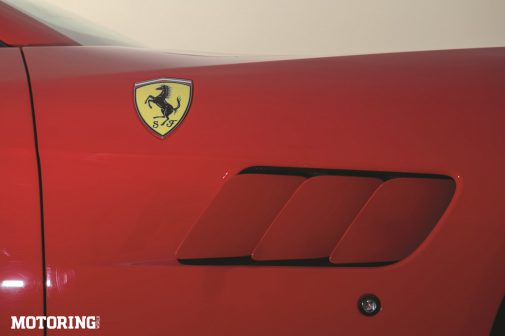 So many things come together to make an astonishingly fun-to-drive car. In this case, the low centre of gravity, the exaggeratedly rear-mounted cabin, the long wheelbase and the better weight distribution of the more centrally-mounted V8 all come together like poetry to make the Lusso ride astonishingly well. You can even adjust the ride thanks to the Magneride adjustable dampers to anything from rigid to firm, but stick it in Sport and let it do its thing would be my opinion. What I just cannot wrap my head around is the way this thing turns in, though. Having the engine mounted front-mid should, ideally, mean more weight on the front axle, and that would give you a lazier steering. I was so mistaken. Ferrari doesn't let things like this slide, clearly (not literally, of course…). The Lusso darts in and out of corners like a cat chasing a laser light. It's predictable, quick, and communicates so fantastically to you that you genuinely tend to forget that you're in a car that's really quite long and isn't meant to be driven in the traditional Ferrari manner.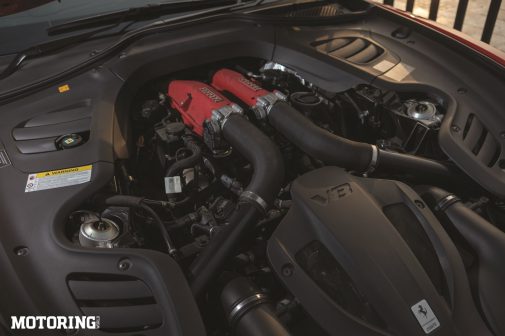 The trouble is that the Lusso makes you feel like you can do this all day, and it probably will, too, with the same intensity throughout. Not once does it make you feel like it should have had a touch more power, or a slightly shorter body, or even a slightly more brazen outlook towards driving. If I had to be picky, I'd say that I like my Ferraris to be screamers, and the Lusso doesn't so much scream as emit a hard grunt when you're pushing hard. Give it 20 minutes, and you tend to get used to that, too.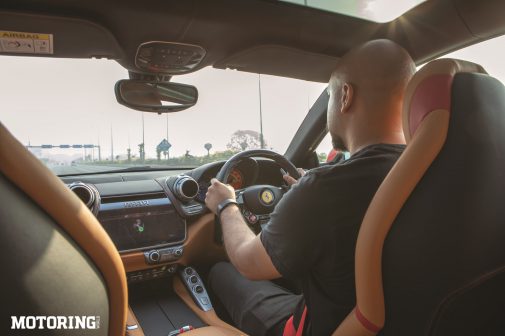 A few hours later, I was back with the Ferrari rep. No words were exchanged of any significance. My body language said it all for me as I stepped out of the Lusso. He did, however, pull me back and asked if I'd like to sit in the back seat for a minute. I didn't have the heart to remind him that I'm well above average height (and weight, for that matter, but who's asking), so I went along with it, knowing full well that it'd be a struggle and some just getting in. For the second time that day, though, I'd been proven so horrendously wrong. I'm an inch shy of six feet, and with my driving position logged in, I had a couple of inches of legroom to spare at the back. In a Ferrari. The head-room seemed adequate as well, and I had no fear of severe claustrophobia setting in, either. What has Ferrari been up to, really?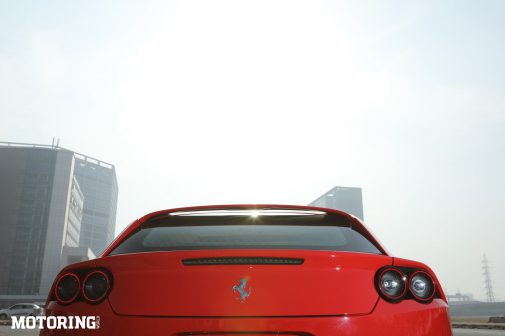 The Lusso's dual-role-playing day with me was a tonne of fun I didn't expect, honestly. A lot of people asked me whether the V8 cuts it in comparison to its predecessor (the FF), and sure the charm and appeal of a naturally aspirated V12 isn't something to dismiss, but the V8, thanks to being turbocharged, makes more torque, and it's more readily available lower down in the rev range. You're not going to scoff at that, either. All of this got me thinking: when did it become right and fair for a Ferrari to be this comfortable and this quick all at the same time? Beats me, but whatever it is, keep at it, Ferrari. Keep at it hard.
AUTODATA
Ferrari GTC4 Lusso T
POWERTRAIN
Displacement: 3855cc, V8, twin-turbo petrol
Max power: 602 bhp@7500 rpm
Max torque: 56.2 kgm@3000-5250 rpm
Transmission: 7-speed auto
TYRES
F/R: 245/35 ZR20
DIMENSIONS
L/W/H (mm): 4922/1980/1383
Wheelbase: 2990 mm
Ground clearance: 125 mm
Kerb weight: 1740 kg
Fuel capacity: 91 litres
PRICE: Rs 4.26 crore (ex-showroom, Delhi)
[This story was originally published in our May 2019 issue]