Photographs by Kartik Sadekar
When the Discovery Sport was brought around to my parking lot, I thought it would be more of the same. And it is, to be honest. There's that same silhouette which, by the way, I think looks absolutely perfect for an SUV, and there's the same amount of space on the inside, which will make your dogs very happy. It's even got the same features, the same treatment to the seats, and it's the same in every conceivable way. Well, almost.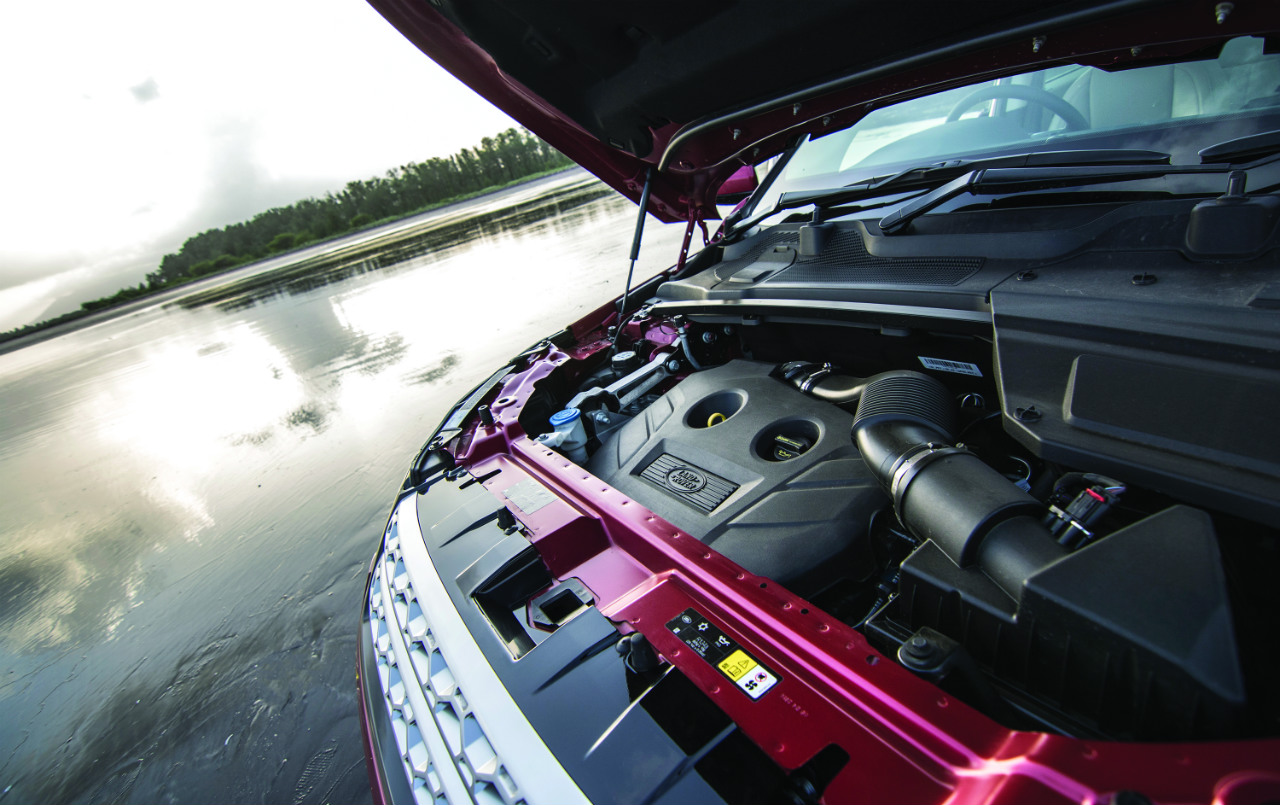 Why I think this Discovery Sport is way better than the one I used to haze some cows a few months ago is because it runs on the better of the two fuels. Taking pride of place under the hood is a 2.0-litre inline-four petrol engine that makes a pretty useful 237 bhp and 34.6 kgm. At this point, I'd like to put you, dear reader, in the frame of mind I was in before I started driving the Disco. It was a typical day, with an absolutely typical surrounding and my mind was filled with typical thoughts like, 'Where's my next meal coming from?' and 'Man, it's been a long time since I got so—' never mind that thought, actually. Anyway, typically, then, I gave the Disco a generous prod with my right foot, and it responded with an atypical, and rather uncharacteristic, shoving of my body into the seat. The Discovery Sport isn't meant to do this. It's meant to allow you to be comfortable enough to balance a watermelon on your head while you go over some alarmingly large boulders. It certainly isn't meant to catapult you into the nearest tree at a scary speed. Let me put it this way: it's like trying to infiltrate a gang of car thieves based solely on the experience you've worked hard to gather in GTA.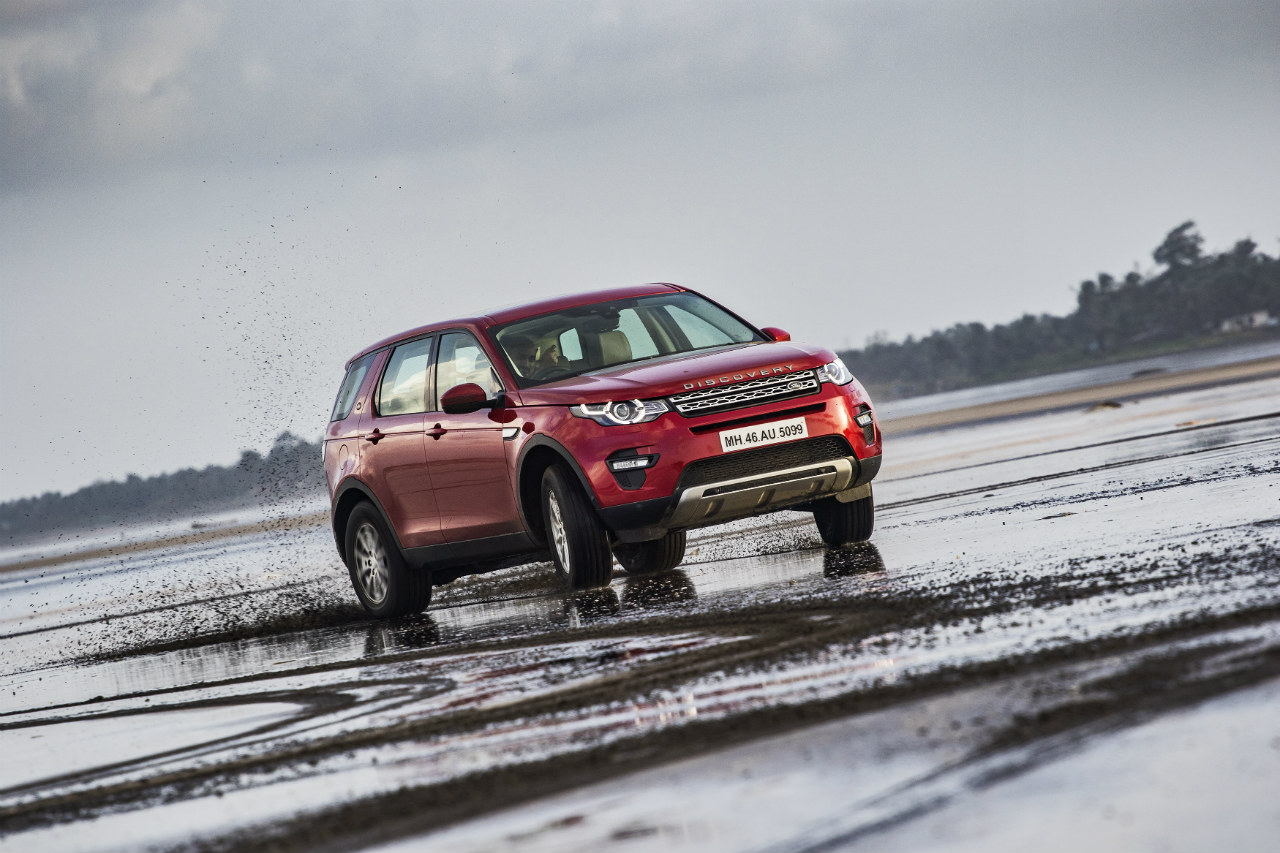 It's a quick SUV, then, and it's not one of a kind considering we now have quite a few quick SUVs like the Range Rover SVR, the X6M and the Bentayga, to name some. Obviously, the Discovery Sport isn't in the same league, but it's quick nevertheless. And that does tend to put a smile on your face, really, because you're sitting in a really nice cabin, with a really nice shell that has a pretty neat engine, and it all seems to work out so well for the Disco. That is, until you chance upon the gearbox's one and only aim in life: to make you utterly furious. For starters, why a gearbox needs nine speeds is beyond me, because at no point during my drive did I ponder, 'I'm in sixth right now, chugging along at a brisk 120 kph. Wouldn't Beijing's pollution come down by 20 points, at least, if I could do the same in, say, ninth gear, instead?' Even then, it's not unacceptable. What is is the fact that it's so dimwitted. If you've selected D on the pod and need a quick overtake, a part throttle shove will do it for you, except that enough time will have elapsed in the meantime for Dinosaurs to make an unexpected-yet-thoroughly-applauded comeback to Earth. Somehow. You get the point.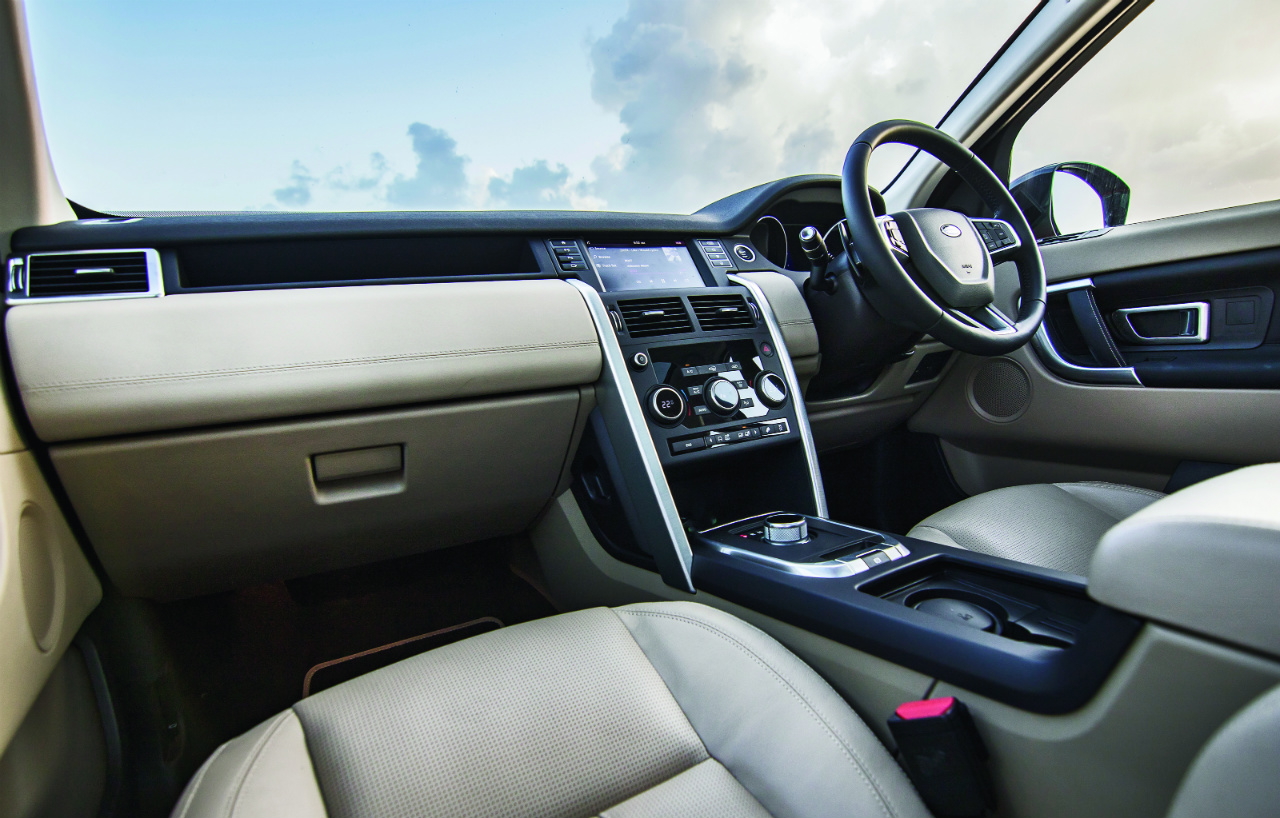 If you switch to Sport and fiddle around with the paddle shifters, well, it's a bit faster, but evolution will still be able to beat it to the next gear and turn Earth into an ET-dominated war zone in the meanwhile. It just gets confused with the amount of cogs is the impression I get, and this manifests itself by literally jerking you around on the move. Maybe a dual-clutch transmission would help things along. The best way to get around this whole issue is to drive the car slowly and gently, like it's a bomb that's about to go off which, if you think about it, takes away the fun of it being a quick car, doesn't it? It does. What makes it worse is that its support system is so sorted. The steering is so well weighted, and the brakes are an absolute delight to rely on. Even the ride is pretty good, and if you decide to chuck it into a corner at speed, you'll be surprised to find how nimble it is despite its weight.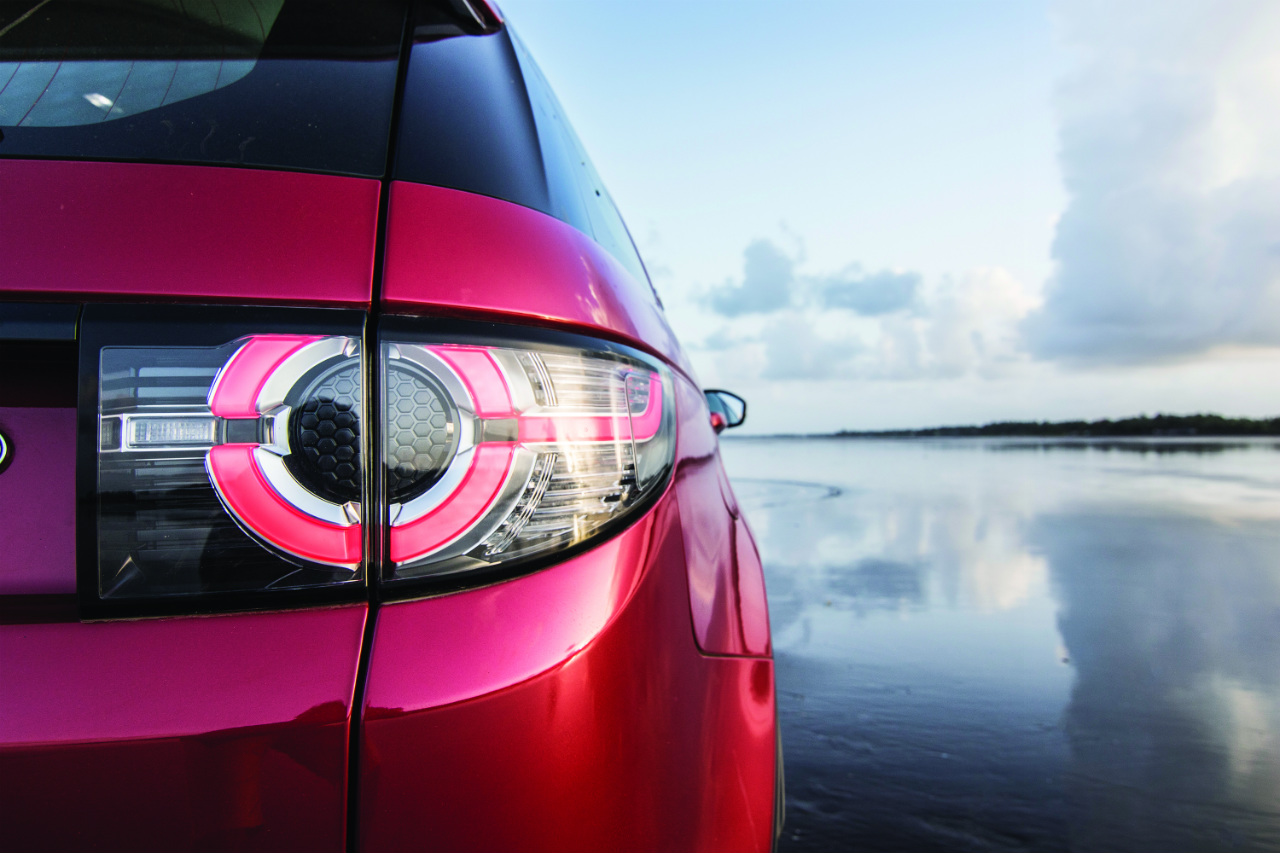 While I didn't get a chance to take it off the road, I'm sure it'll manage just as well as its diesel-powered sibling did, despite the 6-odd kgm deficit because, like I said earlier, it gets everything that the diesel Disco gets, which includes the switch-on-the-fly terrain modes and 4-wheel-drive. So would you cough up Rs 57 lakh for it? I didn't think so. If you're dead set on a Discovery Sport, get the diesel. It just makes a lot more sense, honestly. The extra torque seems to balance things out a bit. If not, well, then, you could always wish upon a star. *Ahem*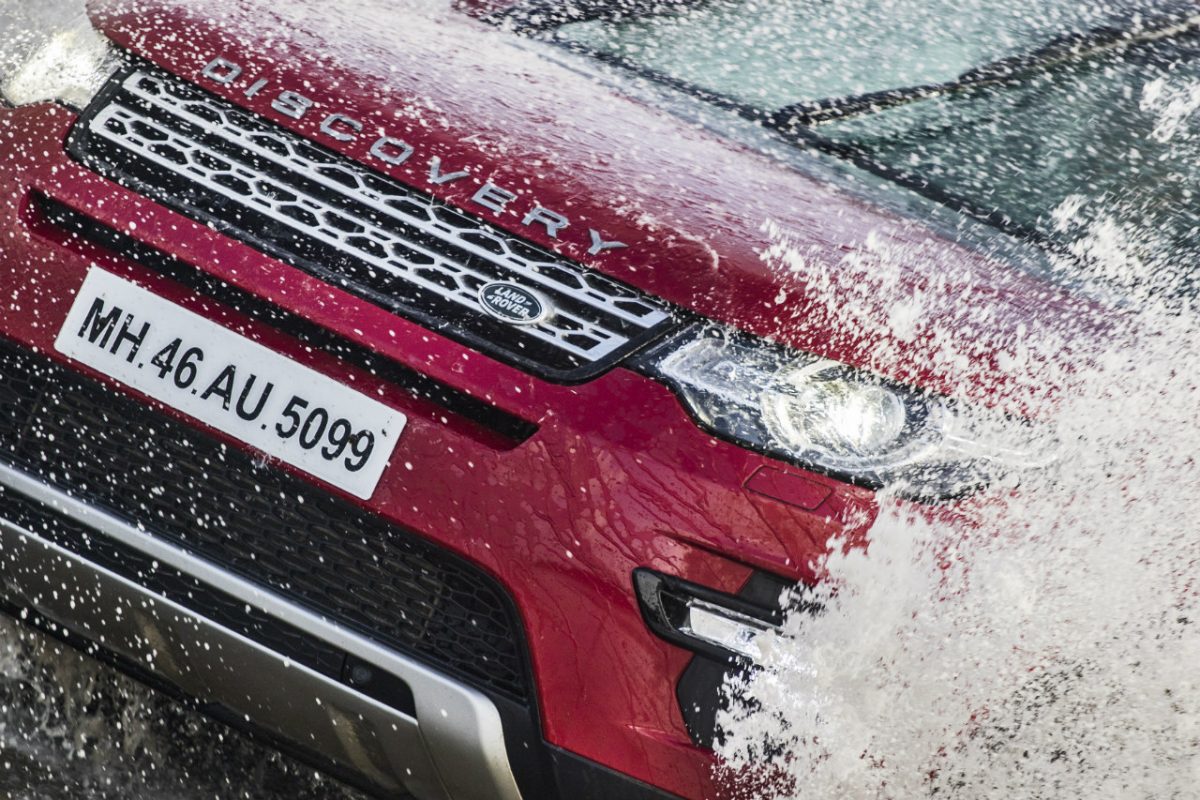 AUTODATA
Land Rover Discovery Sport Si4
POWERTRAIN
Displacement:1999cc, i-4, turbopetrol
Max Power: 237 bhp@5500 rpm
Max torque:34.6 kgm@1750 rpm
Transmission: 9-speed, auto
TYRES
F/R: 235/60 R18
DIMENSIONS
L/W/H (mm): 4600/2069/1724
Wheelbase: 2741 mm
Ground Clearance: 212 mm
Kerb Weight (kg): NA
Fuel Capacity: 70 litres
PRICE: Rs 57.46 lakh (ex-showroom, Delhi)