Photographs by Kartik Sadekar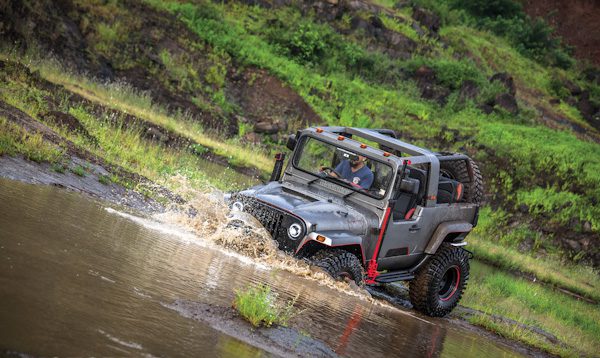 When I got wind of the fact that the Mahindra Daybreak would be making its way to me, I was so excited that I had to have a bit of a lie down. Here's why. The Daybreak is nothing if not achingly and surprisingly rugged and good-looking. Underneath, it's just a regular Thar, the go-anywhere, s***w-you-I-don't-need-roads vehicle that off-roading enthusiasts have adopted as a son. That's why you won't have any trouble believing me when I say it's as capable and effective off the road as a wrecking ball being guided by an enraged, hormonal teenager looking for payback because his girlfriend 'talks'. About 'free willy'. Or something to that effect.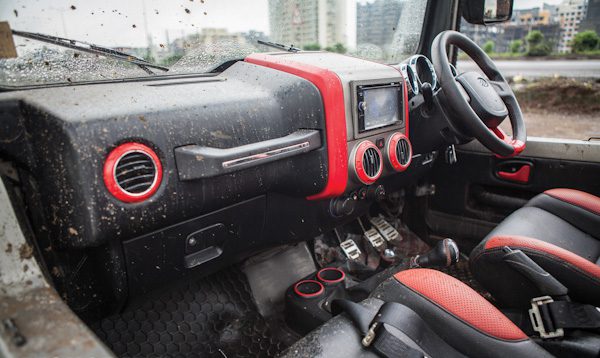 Essentially, what you need to know is that the Daybreak is the product of Mahindra's in-house customisation team, who have been given a free hand here to compensate for designs as, well, peculiar as the XUV5oo. It's just such a sweet rethinking of the rugged silhouette we know and love, with cues that have obviously been provided by someone who understands what the word 'taste' entails. So what you get is a matte-grey paint job, no roof to speak of, some red inserts splashed around here and there for good effect, and some very cool LED rings and LED tail-lamps. The standout bits, of course, are the immense 37-inch Maxxis Trepador tyres that threaten the very existence of those shady autorickshaw drivers. These things will manhandle just about anything the road throws up, and they give the Daybreak some insane crawling abilities over grounds that look like the remains of a nuclear attack.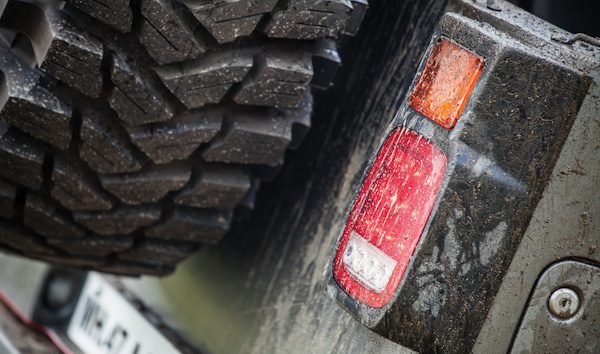 To keep things interesting, the Mahindra guys have added a bunch of little things that make the Daybreak memorable. For instance, the A-pillars can be dropped down to flip the windscreen on its front — a hat tip to the original Willys, of course. Then there's a massive, reinforced front bumper that also houses a winch, and a beefed-up rear that houses that immense spare tyre. Speaking of which, if you plan on backing up using the inside rear view mirror, you'd rather rely on an infant to give you directions. And you'll find a bunch of other changes, too.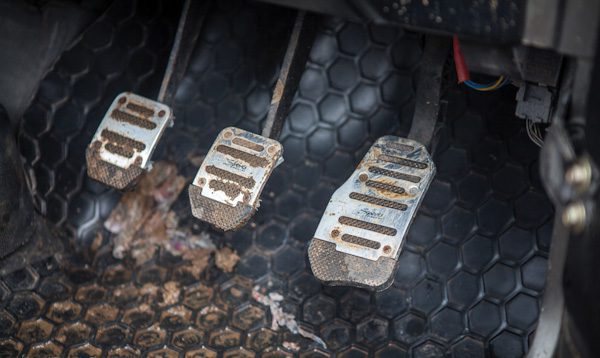 What hasn't been touched at all, however, is the engine. Don't worry, that's a good thing. Good guy Mahindra has left the 2.5-litre diesel as is, so it still makes 104 bhp and 25.1 kgm, which are useful numbers to have when you're stuck in the sticky stuff. Why good guy? It's simple. Leaving the engine and the mechanicals as is allows Mahindra to skip all the messy, legal and time-consuming stuff with the RTO and allows you to drive this car legally on the road. Now what you might be thinking is that with the gain in body weight, the Thar's power output won't have the same effect in the Daybreak. You'd be wrong in thinking that. The Daybreak is bonkers capable, like I said earlier, and it's almost angry when you're driving it, as though it has a point to prove. But it proves it, all right. Thanks to the transfer case, there's an ample amount of driveability to get you out of the silliest of ditches your incompetent behind can manage. It's just bonkers good at this whole business of going off the road. I wish we'd have been a bit quicker with some of our image capturing because the articulation that the Daybreak gives you is quite insane. I even managed to make it dive nose-first into a pond that was deceptively deep. I swear I checked beforehand with the tried-and-tested 'Throw a big-a** stone into the pond and wait' test, but apparently soft mud responds differently to different weights. Who'd have guessed.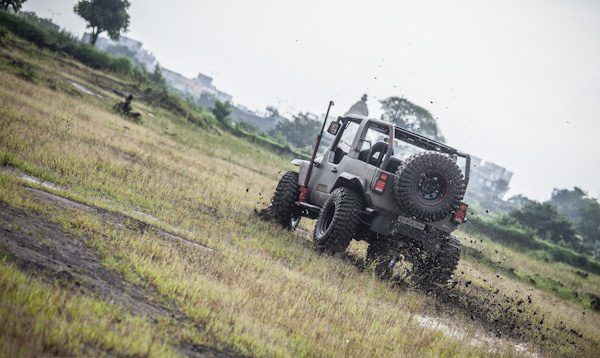 Anyway, the point is that this thing is every bit as good as it looks. The bigger point is, would you be willing to cough up the dough for it? If you ask Mahindra to do your Thar up, it'll need around two months to execute the whole thing, one if you ask nicely. Oh, and there's also the small matter of coughing up close to ` 19 lakh for the Daybreak, too. That, obviously, is including the cost of a Thar. If you ask me, it's totally worth it. It will look like nothing else on the road and you won't tire of how easily it'll go over anything and everything. Just do yourself a favour, cough up a little more dough and get the optional roof. Stepping out of the Daybreak looking like a drowned rat might ruin the point you're trying to make. Slightly.
| | |
| --- | --- |
| POWERTRAIN | |
| Displacement | 2498cc, i-4, turbodiesel |
| Max power | 104 bhp@3800 rpm |
| Max torque | 25.1 kgm@1800-2000 rpm |
| Transmission |  5-speed, manual |
| | |
| --- | --- |
| DIMENSIONS | |
| Wheelbase | Really short |
| Ground clearance | Enough and more |
| Kerb weight | Heavy enough |
| Fuel capacity | 60 litres |
| TYRES | |
| F/R | 37-inch Maxxis Trepadors |
PRICE: Rs 19 lakh (inclusive of the Thar itself)