Photos by Aditya Upadhyaula
It isn't easy to impress everyone. No matter how hard you try, you have to accept that it might not be enough for some folk. That's ok, though, because life isn't about that, is it? Maybe it's about just doing your best. There is an undeniable satisfaction in a job well done. Where am I going with this? I'm not too sure, actually, but these are the kind of thoughts the Honda WR-V provokes. Let's dig a little deeper, shall we?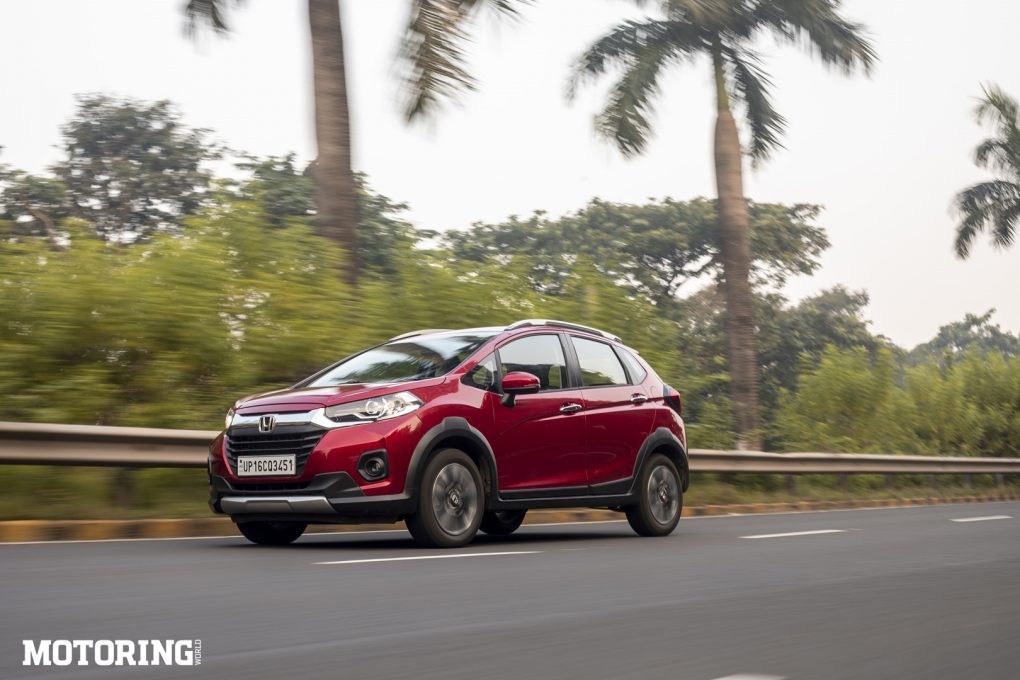 First things first, Honda hasn't made a monumental change to the BS6-compliant WR-V. On the outside, there are new LED projector headlamps that look quite good, changes to the front bumper for a bolder look, a redesigned grille and LED taillamps. Oh, and the 16-inch alloy wheels are new too. I do feel however that the WR-V looks slightly awkward from the front, but that's me being nitpicky. The rear is where the WR-V looks best, I think. Even the side profile, with its deep crease running right through, isn't too bad.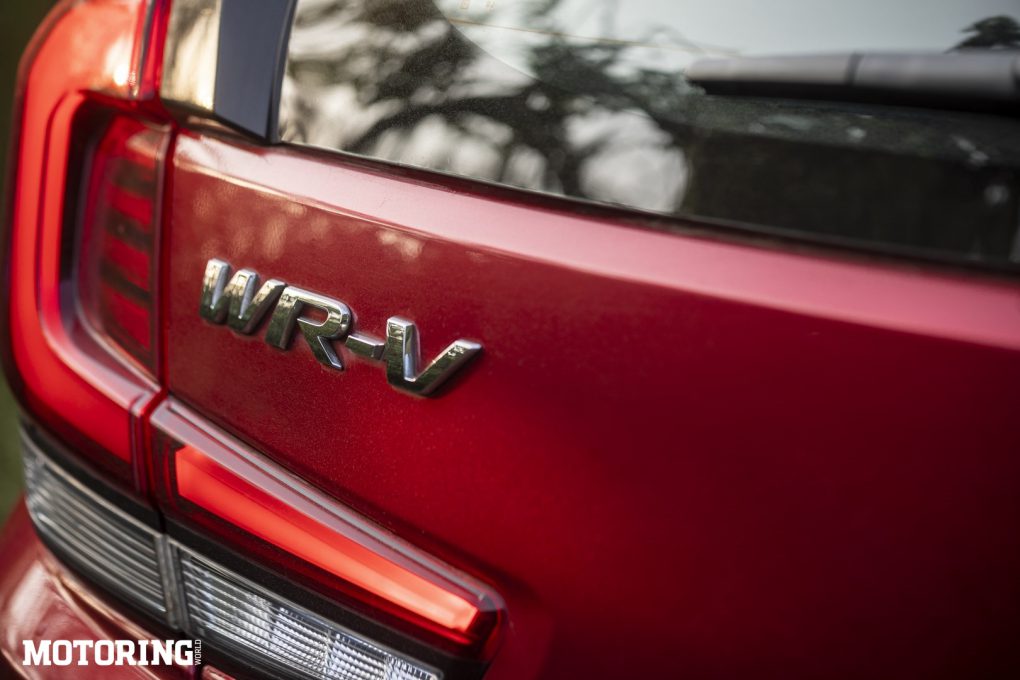 Move inside and you'll find the other two changes — the cabin upholstery and fabric pattern. That's it. That said, I have to admit the WR-V is a nice place to be. The front seats are supportive and there's an underlining robust feel to the whole cabin. Although some bits could have been more premium, it doesn't take away from its simple and functional design. A special mention to the gear knob which feels perfect to hold and operate.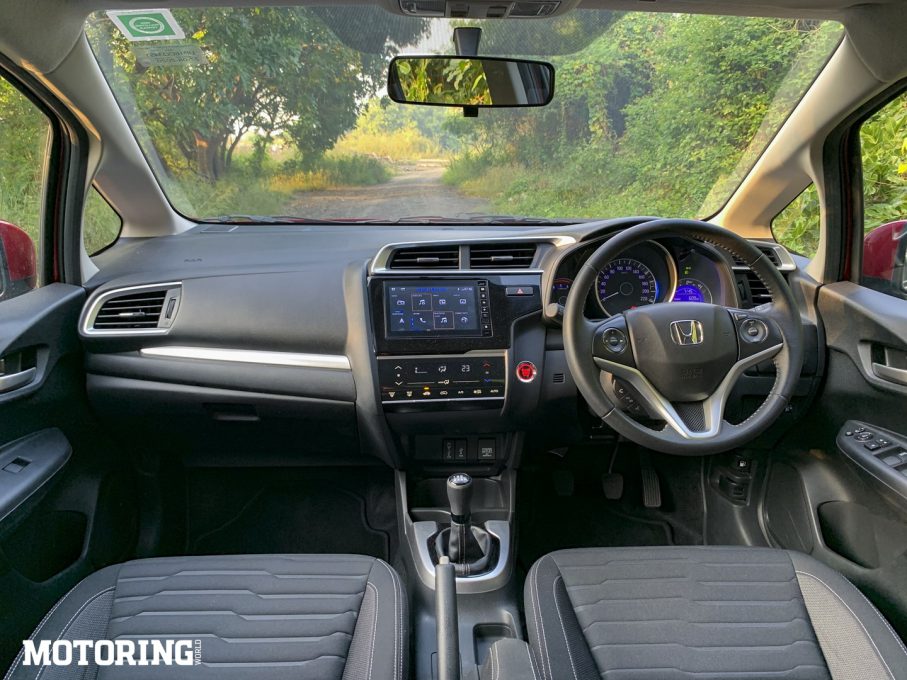 There is, however, some room for improvement. The 7-inch touchscreen infotainment system Honda calls Digipad 2.0 feels like an afterthought. Another thing that really stuck in my craw was the lack of adjustable headrests on the rear seats. Which is a shame because the rear legroom is quite good.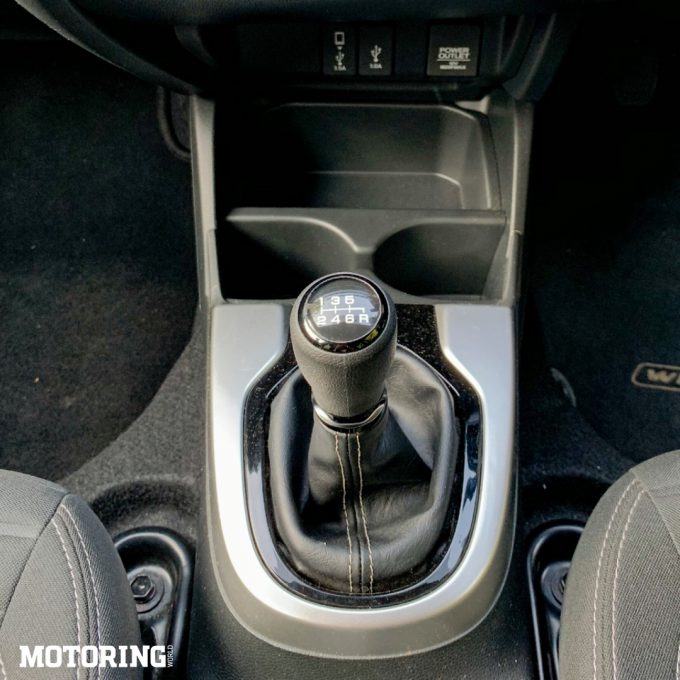 I drove the 1.5-litre, 4-cylinder, diesel engine and from the get-go, I must make it plain that this isn't really a performance-oriented motor. It's tuned to make the journey frugal and stress-free. And to its credit, it does that rather well. Even the 6-speed manual transmission, which is only available on the diesel variant, slots in without much complaint. But, the undefined clutch bite point does make things a little unsavoury. Nothing a little practice can't resolve, I suppose. The high-set driving position does claw back some points in its favour though. Another consideration Honda should make is the introduction of an automatic gearbox. I believe there would be a lot more takers for the amiable WR-V with the CVT gearbox we've seen on the Amaze.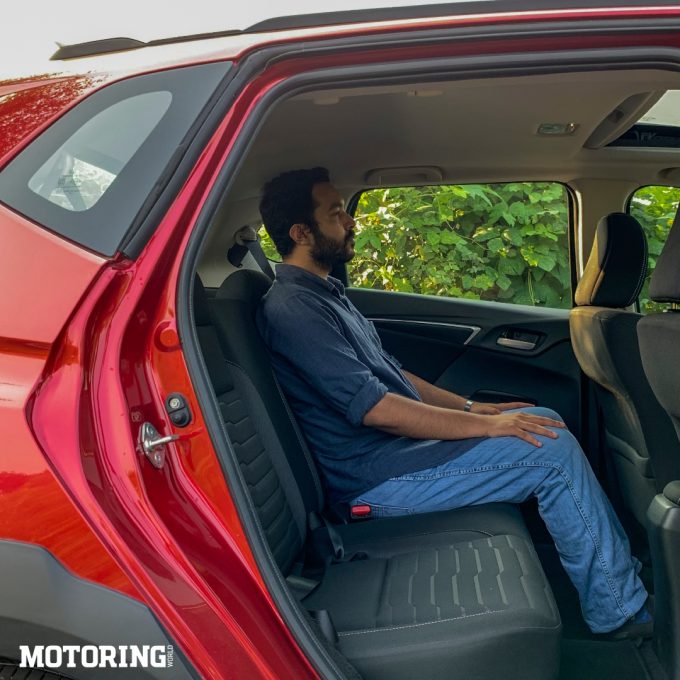 The core experience behind the wheel is a relaxed one. The large steering wheel and instrument cluster may seem dated in design but feel neat to hold and look at, respectively. The WR-V feels relatively light on its feet and steering feedback is good too. The body roll is minimal and the ride quality is sublime. The punch from the turbo only comes in after the 2000 rpm mark which is a slight issue in city traffic. The refinement can only be classified as decent.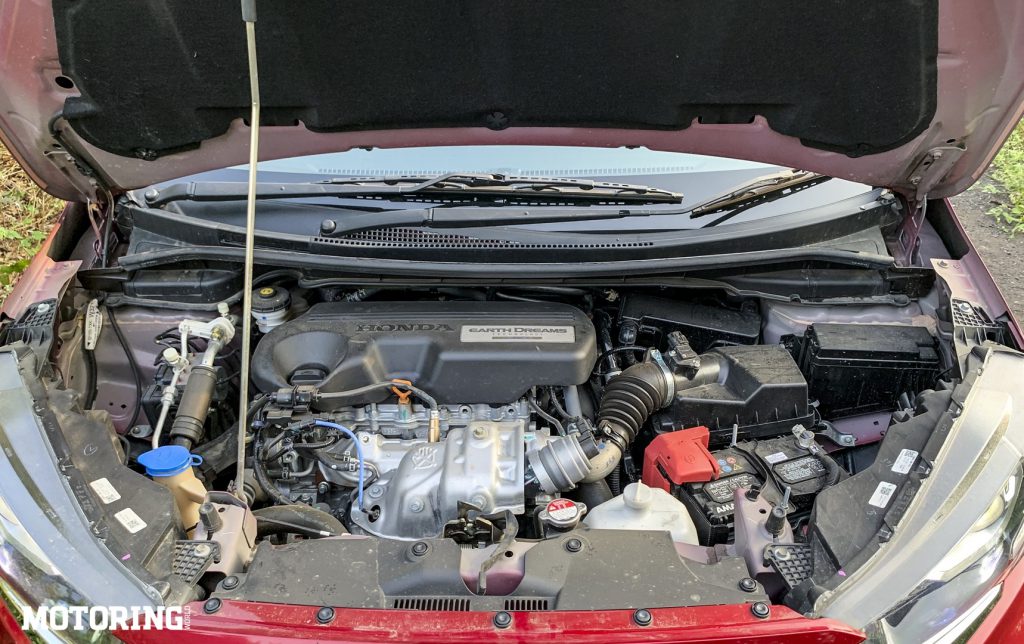 But, and this a big one, the diesel engine is not quiet. Not by a long shot. Given that this a Honda, one would expect greater sound insulation, and this was a bit of a let-down. It should be noted here that there is an insulation pad under the hood but it just isn't enough. You hear the rumble of the diesel engine at all speeds and RPM. Also worth mentioning is the turning radius, which did not feel very good for a predominately city-based car. Lest I forget, rear AC vents would've been a welcome addition too.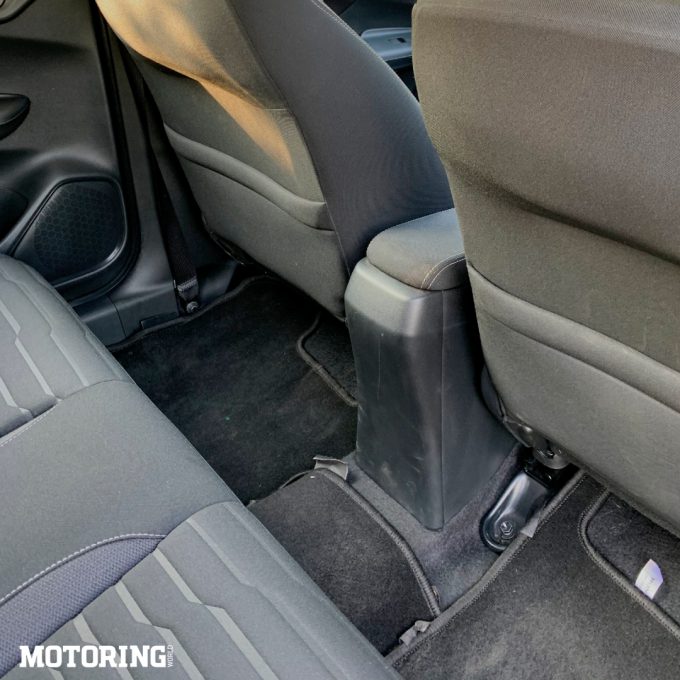 Before I get to what I was saying at the beginning of this review, I thought I'll mention some other things I found interesting. The cupholder in front of the AC vent is a cool idea (Sorry, I couldn't resist) but the unusual shape of the centre armrest left me a little baffled. There's a USB port in there so that's a definite plus, I guess. The 363-litre boot space is good enough for a couple of decently sized bags, so weekend trips and heading to the airport shouldn't be taxing. Not that anyone is doing any of those things these days, but it's still nice to know you can, no? Also, the sunroof and front three-quarter glass are great additions to the overall feel on the inside.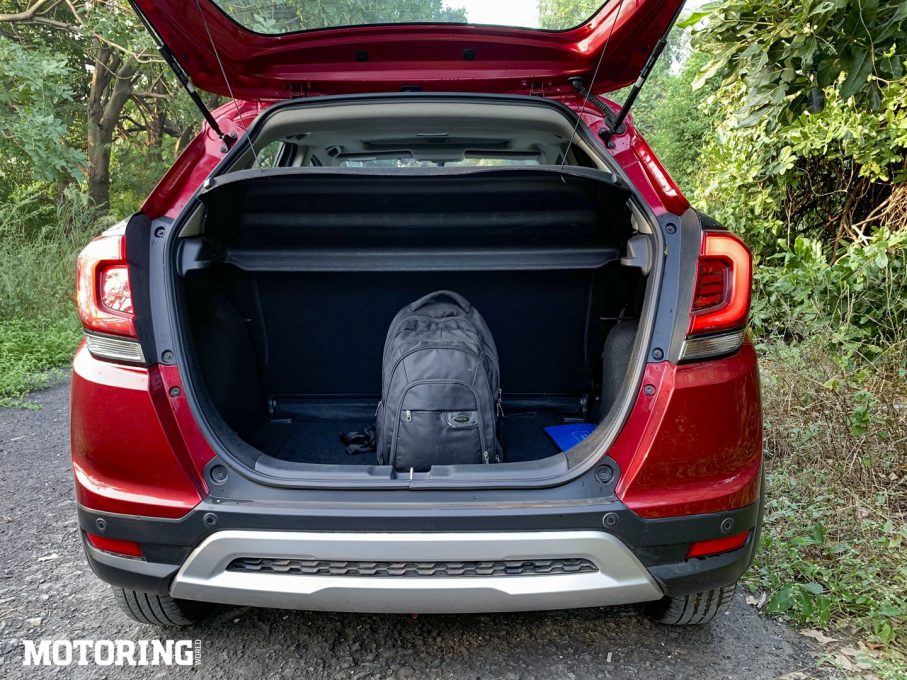 Then there's the 3-year standard warranty and decent standard safety kit on offer as well — dual SRS airbags, ABS with EBD, rear parking sensors and a whole lot more. It's nice to see both trims of the WR-V, the SV & VX, come with almost identical safety kit. Another reason why the non-adjustable rear-headrests got me slightly worked up. Add to all of that the general sense of reliability Honda engines have and the WR-V begins to make a lot more sense.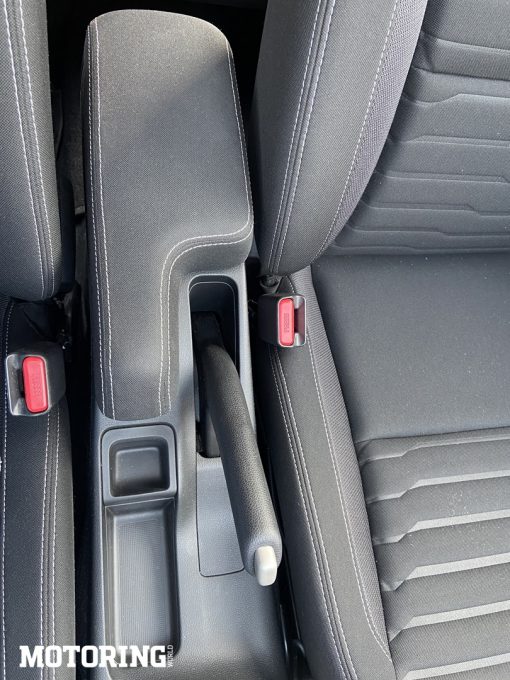 So, is it worth it? That depends on perspective. See, if you compare the WR-V to its compact SUV rivals like the Hyundai Venue, Kia Sonet, Ford EcoSport, Tata Nexon and Mahindra XUV300, things don't look that good. They have that all-important SUV tag going for them, but on its own, the WR-V does the job of being a crossover rather well. This isn't about making a successful formula smaller but rather blending two elements well, and that the WR-V does perfectly.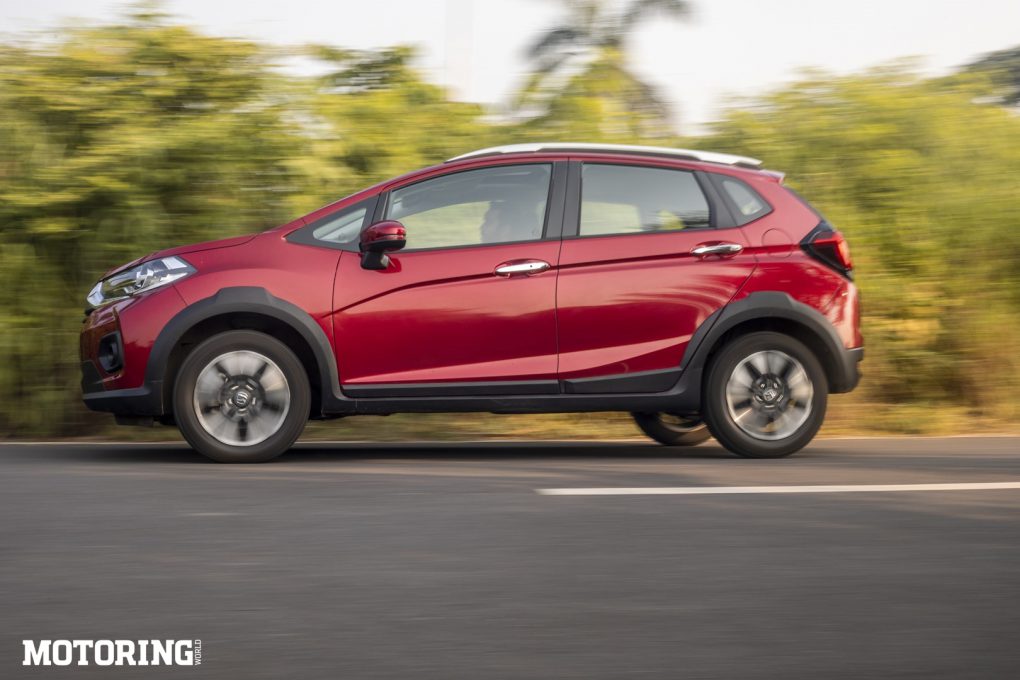 AUTODATA
Honda WR-V
POWERTRAIN
Displacement: 1498cc, 4-cylinder, DOHC
Max power: 98 bhp@3600 rpm
Max torque: 20.39 kgm@1750 rpm
Transmission: 6-speed MT
TYRES
F/R: 195/60 R16
DIMENSIONS
L/W/H (mm): 3999/1734/1601
Wheelbase: 2555 mm
Fuel tank capacity: 40
PRICE: Rs 8.50 to 11 lakh (ex-showroom)