What is it?
The Citroen C5 Aircross is not just another new model that's being launched in our market, it also marks the entry of a new brand. You haven't heard of Citroen before? Here's a quick history lesson. The Citroen Traction Avant is known to be one of the first cars to feature the front-wheel-drive layout that we're so used to these days. Not only that, the car was also one of the first to feature a monocoque construction as well. Not satisfied with making executive sedans, Citroen also made one of the most recognisable cars of all time save for the Volkswagen Beetle. I'm talking, of course, about the Citroen 2CV. It showed the world that a mass-market, people's car could still be fun to drive. After that came some legends like the DS, CX and SM. Finally, we come to 2021 and the C5 Aircross SUV.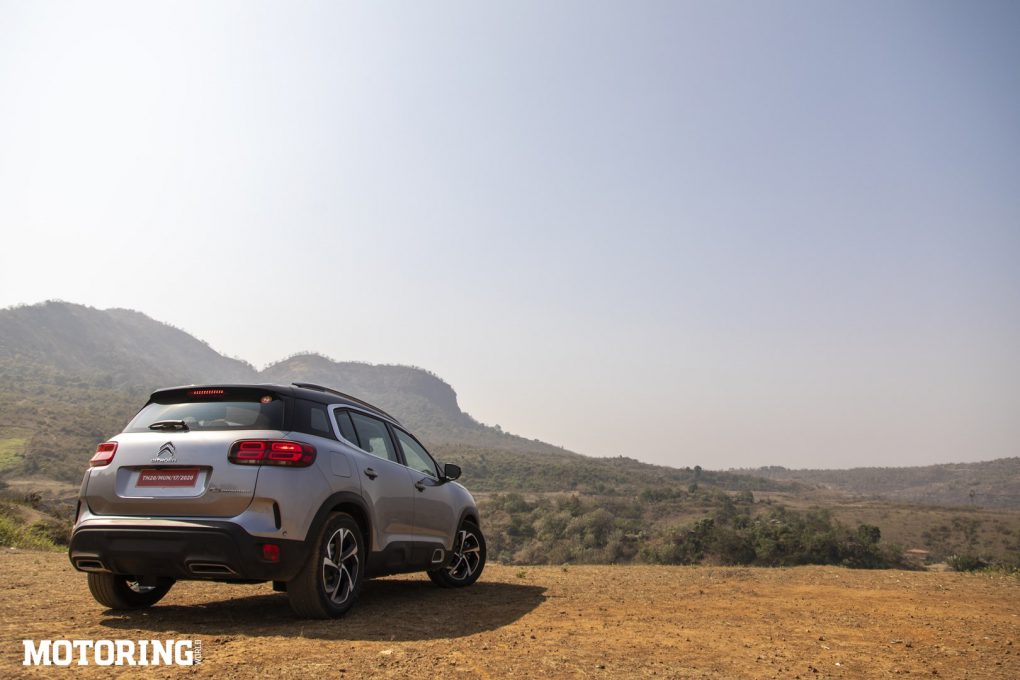 Why should I care?
For starters, more options in the marketplace is always a good thing, but that aside, the C5 is a fresh take on the SUV form factor. On the outside, it still has some classic SUV proportions, but the details within these proportions are anything but classic. Starting at the front, the smiley-face grille houses the Citroen logo and integrates nicely with its split headlamps. Large air dams in the lower grille and side cladding can be had in a contrasting colour, a feature that's been inspired by sneaker design. Coming to the back, you're greeted by a wide-set cluster of LED tail lamps. Overall, there's lots to admire about the C5's design. It's definitely French.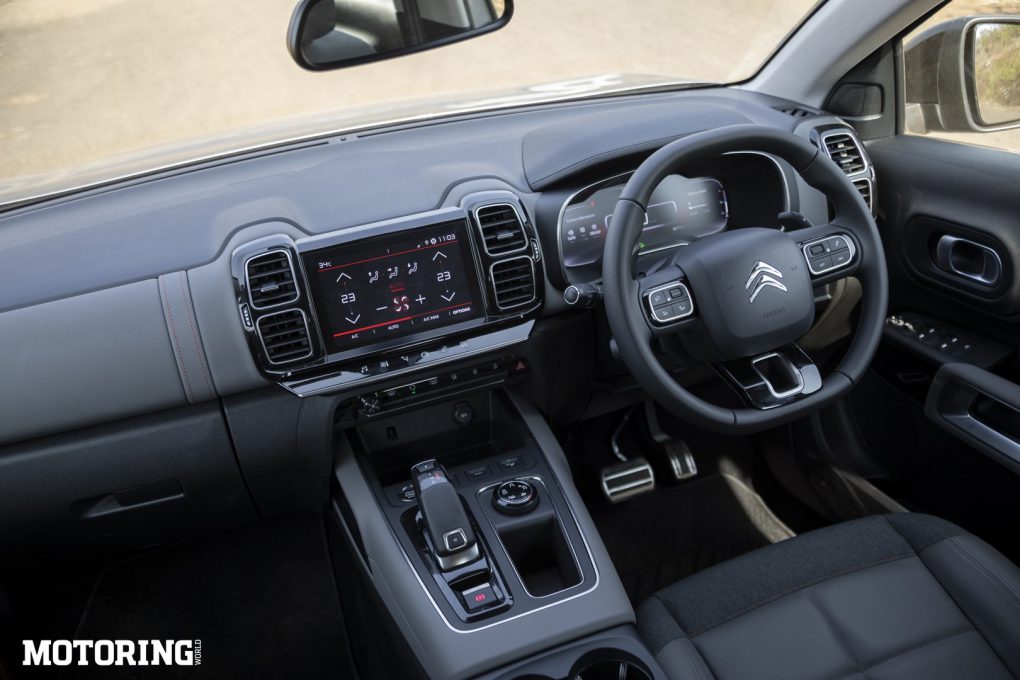 Inside, the C5 Aircross impresses you even more. The dashboard is placed low relative to the seats and you have a commanding view of the road from the driver's seat. Split AC vents, a multi-textured dash and unique switchgear make this an interior worth sitting in. The digital gauge cluster and central infotainment screen provide a steady flow of information for the driver. Most of the controls fall easily to hand if you're in the driver's seat, including the totally unnecessary, and completely awesome, column-mounted paddle shifters. Everything except the cruise control buttons, which are placed on a column-mounted stalk that's hard to reach, that is. All of this is great, but the C5's main attractions are its seats. At first glance, it looks like the seats have been to the gym and have developed abs, but these seats are among the most comfortable ones on the market yet. Thanks to the use of multi-density foams and additional cushioning, these wide seats let you sink in completely while still feeling supported. What's more, the rear seats are individually adjustable and thanks to a flat floor, it's a true three seater. That's definitely something your family will appreciate.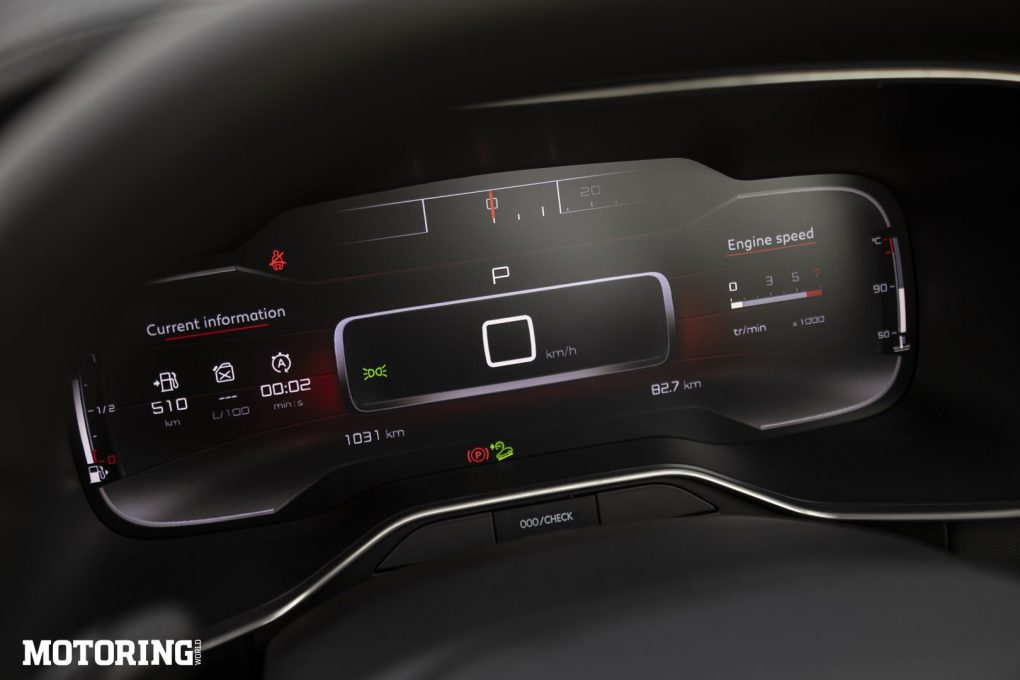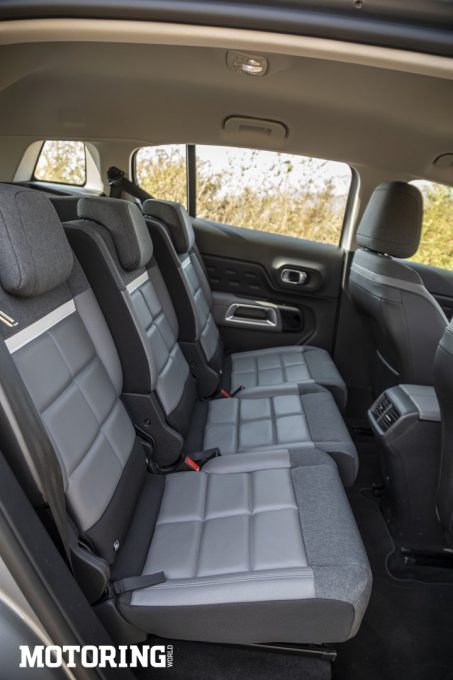 How does it drive?
The C5 Aircross is powered by a 2.0-litre turbo-diesel engine making 175 bhp and 42.3 kgm of torque. All of this power is sent to the front wheels through an 8-speed automatic transmission. It only takes a couple of seconds to figure out how to use the gear lever on the C5 and once you do, you're ready to go. The engine is noisy at idle, but only from the outside. Double glazing and excellent sound insulation mean that none of that noise ever makes its way inside the cabin. Performance from the engine is, in a word, unhurried. You can put it in sports mode for a little extra oomph, but for the most part, the engine likes to take its own time going through its rev-range. You're always making steady progress, no doubt about it. The transmission is best left to its own devices. As much as I love the large paddles, the transmission does well enough on its own that you rarely have to use them.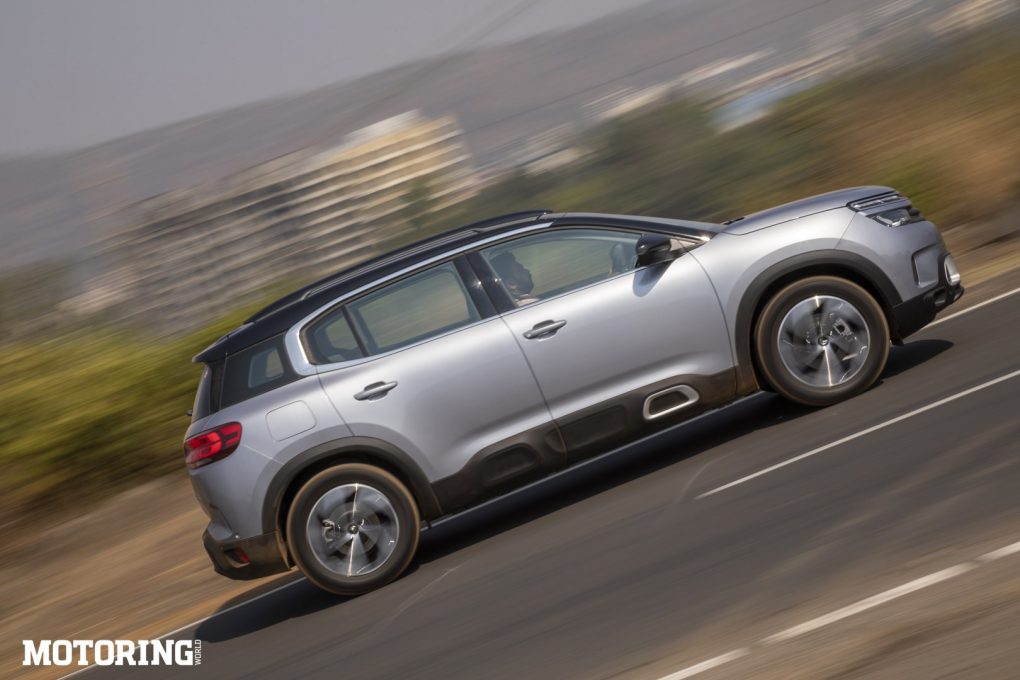 The C5 also comes with something Citroen calls the flying carpet suspension. It makes use of a hydraulic cushion in the suspension that damps out all the bumps and undulations in the road. Short of having active suspension, this is possibly the best experience you will have on our roads. The car floats over bumpy stretches of road like they don't even exist. Some of the harsher potholes are still felt, but hey, it isn't really magic, you know. This suspension combined with the extremely comfortable seats make for an extremely smooth ride. It doesn't have any sporty intentions, but with suspension this good, you're still going to have a lot of fun in the twisties. It's eerie how little body roll there is and how well the car responds to directional changes.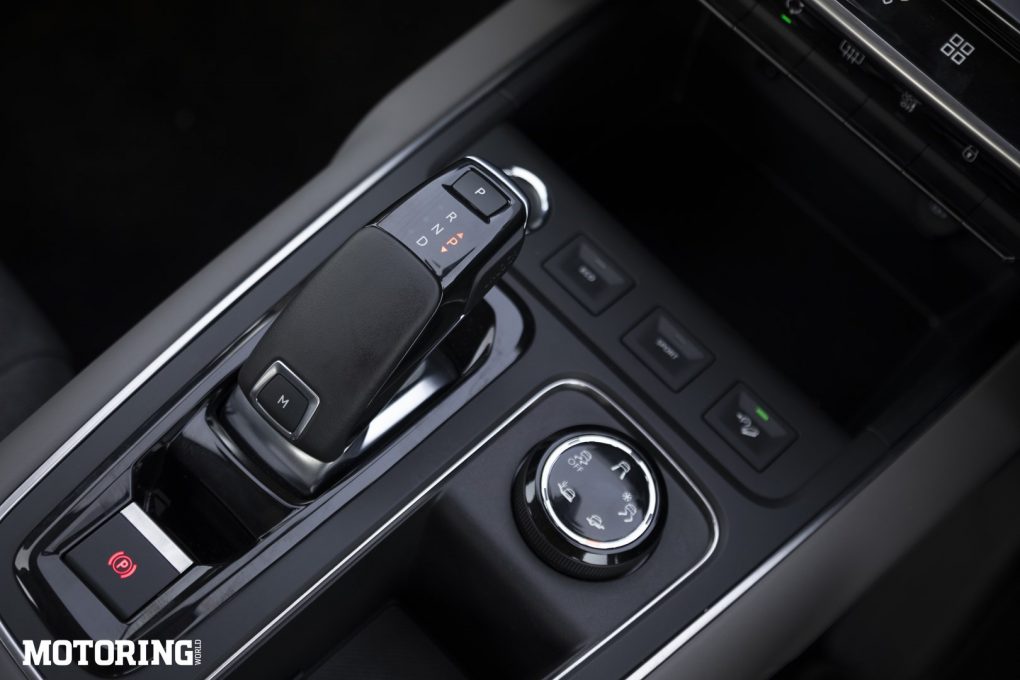 Should I buy one?
It looks great, has a comfortable interior with thoughtful storage, rides like a dream and is versatile. What's not to like here? At launch, the C5 will be available to buy at one of Citroen's 10 dealerships in the country and will be priced between Rs 25 and 30 lakh. Maybe it's not for everyone, but for someone who puts comfort and design above everything else, the C5 is definitely worth buying.
Updated
The Citroen C5 Aircross will be available in three variants, following are its prices:
Feel (Mono-Tone) – Rs 29.90 lakh
Feel (Bi-Tone) – Rs 30.40 lakh
Shine (Mono/Bi-Tone) – Rs 31.90 lakh
All prices are ex-showroom, Delhi.