Photographs by Kaizad Adil Darukhanawala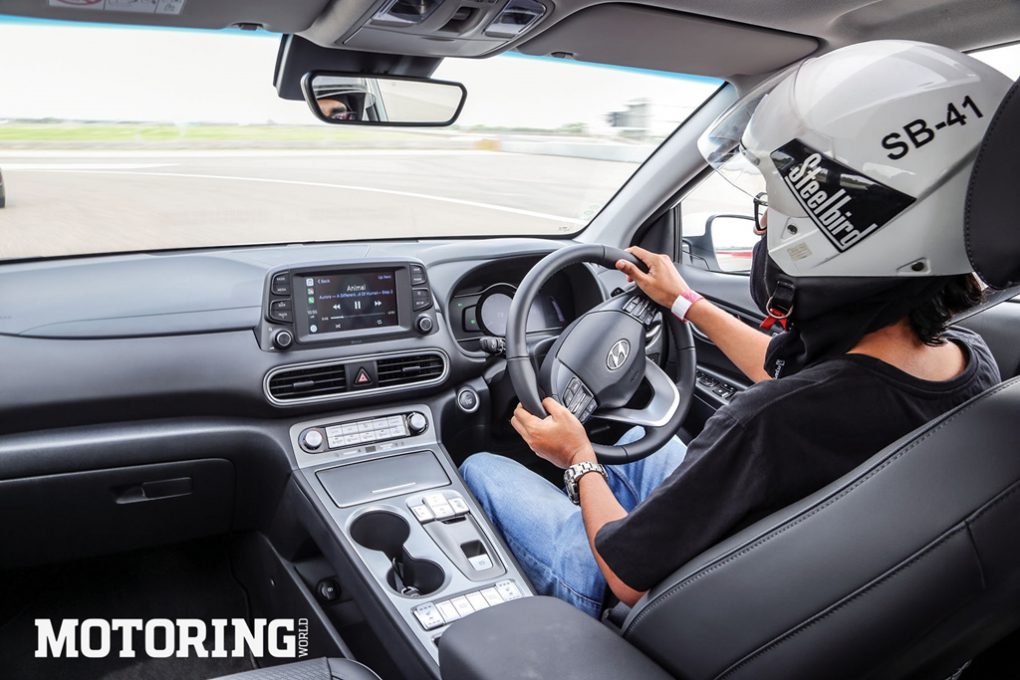 It didn't take me long to accept that the future would be electric. I have never showered disdain on the battery-powered vehicle, and find it honestly a little worrisome how repulsed the internal combustion brigade is by it. Don't get me wrong, I love the roar of a V10 at 7000 rpm as much as the next petrosexual. I just believe that if we look at electric cars with an open mind, sans prejudice, it can actually make us smile. I mean it. I was all smiles after spending some time with the Hyundai Kona Electric, and I have faith you will, too.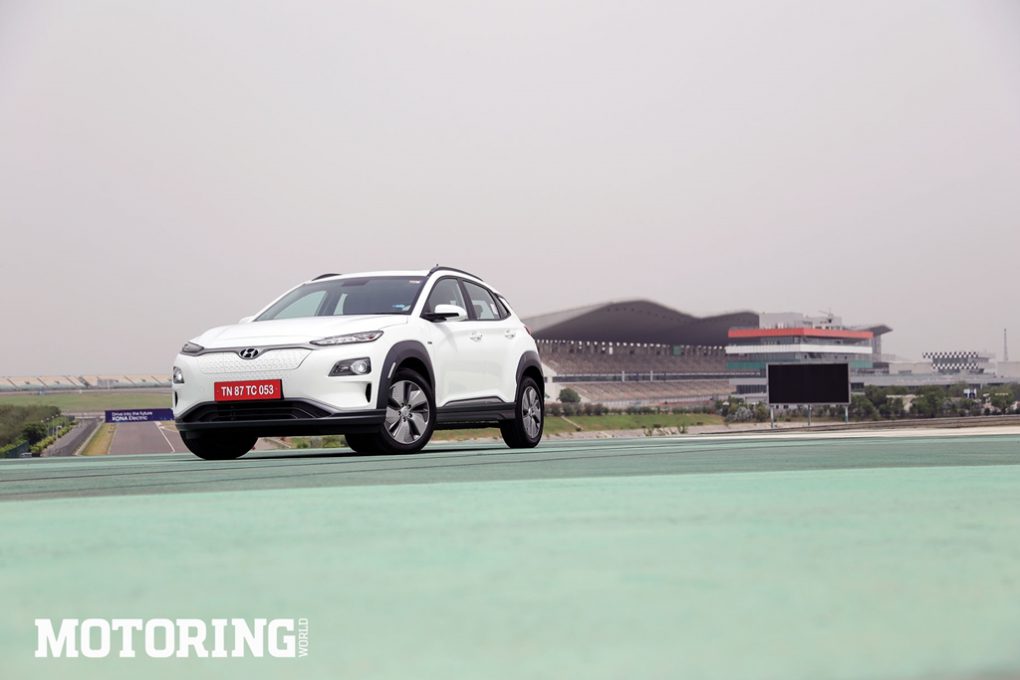 Okay, before you skip this story because you think EVs are useless and you will need to charge twice on your way to office, get this. The Kona Electric will go 452 km on a single charge. Didn't expect that, did you? Yes, that is an ARAI claim, but even if I'm harshly pessimistic, I still expect it to run 300 km before needing a powerbank. I mean, a wall socket. So there, range anxiety solved. And no, it isn't boringly slow, either. 0-100 kph in 9.7 seconds is as quick as the Volkswagen Polo GT TSI. Ok, now that you've gone 'Hmm, intriguing,' and sat back down, allow me to approach this in a slightly more organised manner. The Kona Electric is Hyundai's first electric offering for India, and Raunak drove it last month in South Korea. The only difference between the car he drove there and the one you see here is that had a more powerful electric motor and this gets a 39.2 kWh powerplant. Electric cars are still rare, so like me, I'm sure that number remains gibberish to you, but it makes 134 bhp and 40.27 kgm, and those are numbers we understand, right? With a DC fast-charger, it will 'fuel up' to 80 per cent charge in 57 minutes, while an AC Level 2 charger (which Hyundai will kindly install at your choice of location) will take it from nil to full in a little over six hours.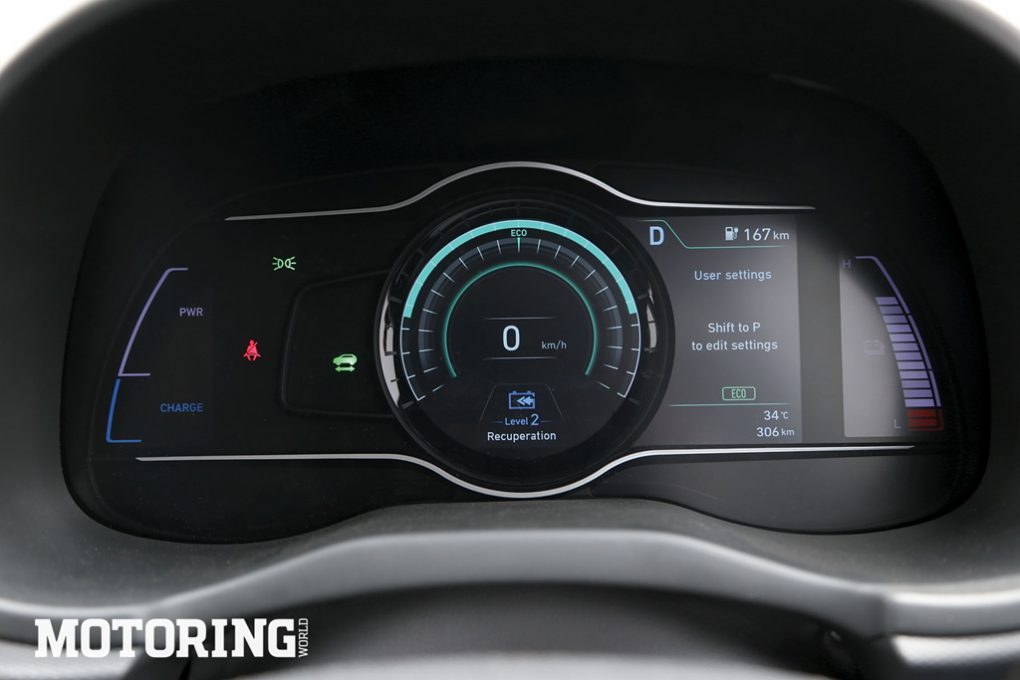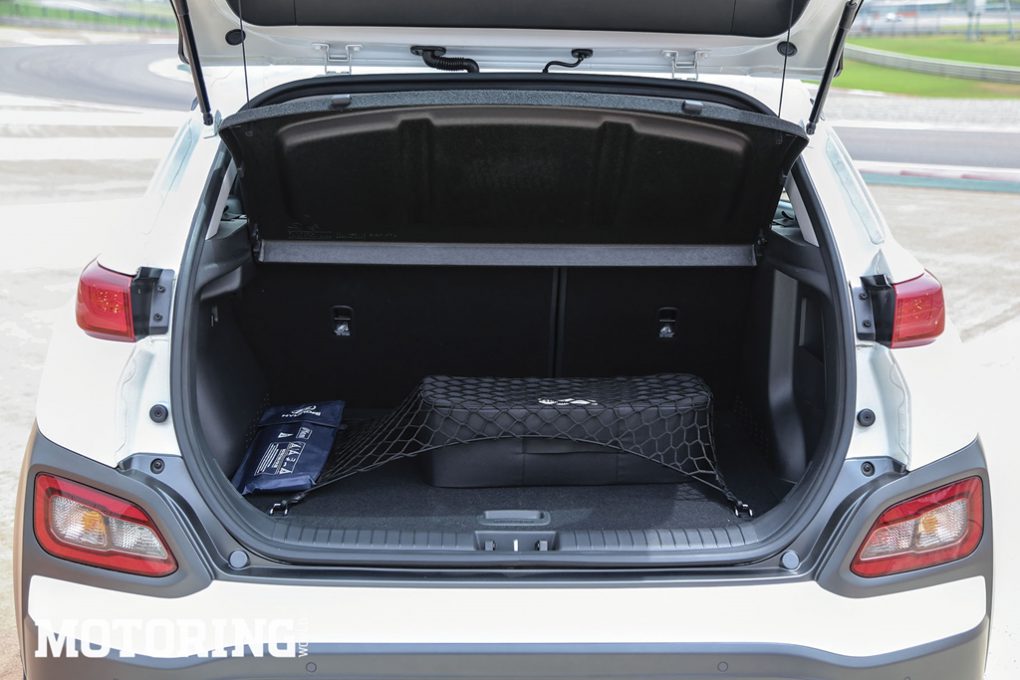 And it looks the part, too. It isn't wildly futuristic, like a road-going concept, but is a restrained step into the next century. It blends the familiarity of current car design language with hints that this is more than a regular car. The narrow slit like headlights, the propeller-inspired wheels and the complete lack of a front grille, replaced instead with a dotted and textured nose. This idea of merging the old with the new, and easing customers into unfamiliar territory as opposed to chucking them headfirst into it is seen in every aspect of the car, not just the design, and I think it is a smart move. The interior feels even more familiar than the exterior. All the buttons and instrumentation are where you would expect, and the steering feels like a normal wheel. The real difference is when you drive it. It is electric, so pushing the start button isn't accompanied by an engine waking up or vibrations. Just pure silence as the screens come to life.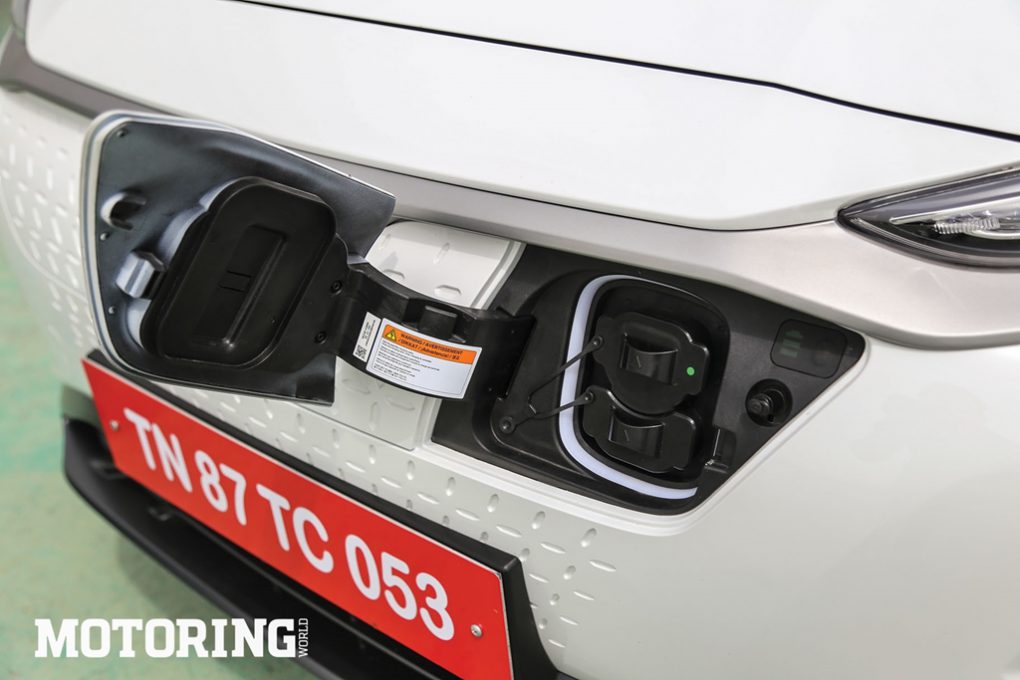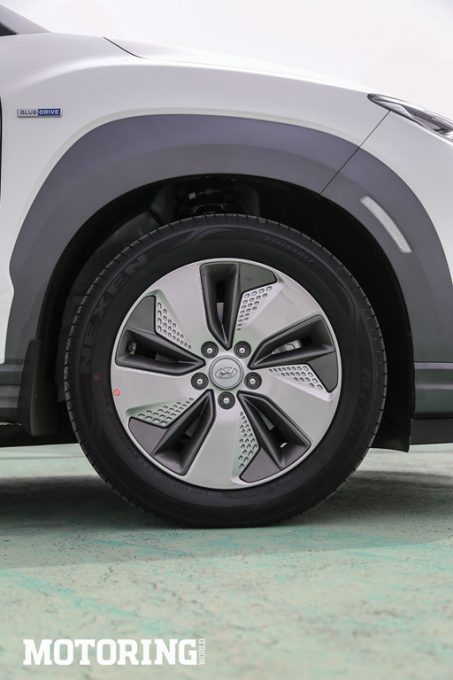 If I had to define the experience of driving an EV in one word, it would be smooth. No, not torquey as I thought it would, but smoothness. Yes, the torque is there from zero, but I have never moved with such grace and balance as taking off in the Hyundai Kona Electric. There are no gear changes, so there are no lurches of a clutch engaging/disengaging and the acceleration is unbelievably linear. And like I mentioned earlier, it is decently quick, too. Hundred kph comes up soon, but it does get a little lazy post 120 kph, and mashing the throttle doesn't change much at that point. About that throttle, if you do floor it from a standstill, the tyres will squeal in protest as the car launches off the line, and it is quite entertaining. I'd do it at every stoplight. Yes, it also gets three driving modes, but I honestly could barely tell them apart because it is so linear. What noticeably changes though is the regenerative braking. The Kona Electric gets four levels of it, 1-3 and turned off, and this makes quite a difference. At its most intrusive, it is akin to letting off the throttle and downshifting a gear, and yes there is a lurch the moment you take your foot off the pedal. Personally, though, I'd turn it off entirely (unless I really needed to regenerate power) because this exponentially amplifies the smoothness of the ride. The only resistance when you aren't accelerating then is from the tyres. It is surreal how calming this is. You know what? I think driving a Kona Electric in the city will make you less aggressive and less prone to road rage. I can't comment on the suspension as we only got to drive it on a racetrack, but steering feel was vague and the seats lack side bolstering. But that's okay; this isn't a sportscar. It is loaded with creature comforts, though I think Hyundai skimped a bit by not giving the passenger seat electric adjustability, and thigh support could've been better. But all things said, I think it makes a very strong case for itself. It feels familiar, is comfortable to be in and an electric powertrain makes it a supremely relaxing and quiet ride without being boring. If this is the future, consider me convinced. I'd heartily recommend it to anyone who can afford the ` 25.30 lakh (ex-showroom) price tag.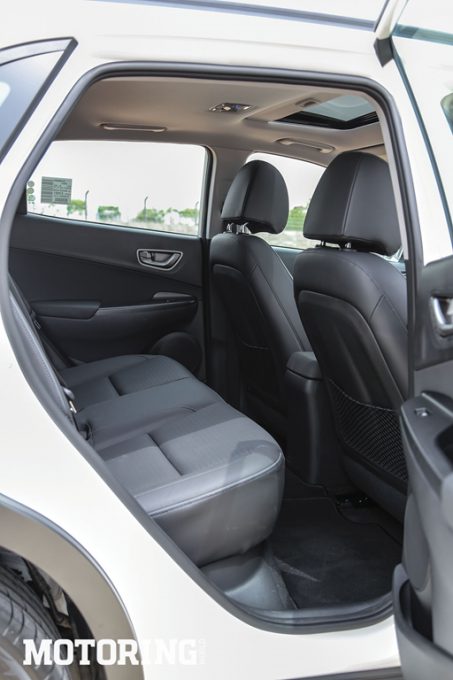 Except, there is a problem. A big one, that I almost missed. You see, on drives such as these, journalists spend their time almost exclusively in the driver's seat. But a car in this segment will almost certainly be used to ferry a family, so I got into the back and my heart sank. Electric cars run on lithium-ion batteries, the same stuff that powers the smartphone you might be reading this on. But it takes a considerably larger battery pack to power a car, and takes space, a lot of it, which is why they are stored in the floor of the car. That is great for lowering the centre of gravity, but it robs a huge amount of floor depth. So much so that the rear seats of the Kona Electric feel more like the third row of the Toyota Innova. Thigh support is non-existent, because your thighs don't make contact with the seats, and any human taller than four feet will be miserable within the first 10 minutes. This is such a huge negative that the high floor is a deal-breaker for me, and I'm certain a lot of potential customers will share my misgivings. I tried to ignore it because the rest of the package is very enticing, but I failed. And that makes me sad. The Hyundai Kona Electric is a huge step in the right direction for EV acceptability. It addresses key scepticisms such as range anxiety and lacklustre driving, while adding ease of use through its offer of installing chargers at home. It has tied up with Indian Oil to set up public fast chargers, and all this comes with the reliability and after sales backup the Korean manufacturer is known for. It is a car I'd have gladly put my own money on (if I could afford it). So is it worth the money, and should you get one? Well, that boils down to just one question: who's going to sit in the back?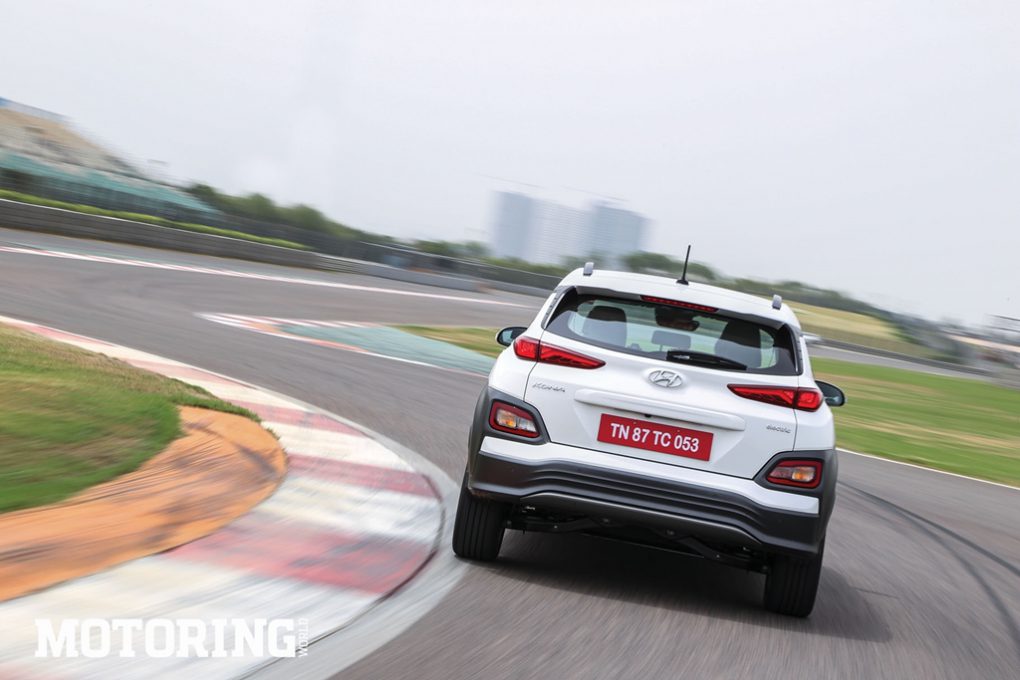 AUTODATA
Hyundai Kona Electric
POWERTRAIN
Displacement: 39.2 kWh
Max power: 134 bhp
Max torque: 40.27 kgm
Transmission: Single speed reduction gear
TYRES
F/R: 215/55 R17
DIMENSIONS
L/W/H (mm): 4180/1800/1570
Wheelbase: 2600 mm
Ground clearance: NA
Kerb weight: NA
PRICE: Rs 25.3 lakh (ex-showroom)