They say the early bird catches the worm, but for the Kia Sonet, being late to the party isn't exactly a bad thing. The Sonet is Kia's entry into the ever-popular compact SUV segment and it may be the best one yet. Awkward name aside, the Sonet has pretty traditional SUV proportions shrunken into a sub-four-metre footprint. Kia's signature 'tiger nose' grille greets you up front, flanked by a pair of bright LED headlamps with LED DRLs for good measure. Below sit a pair of wide-set foglamps and further down the lower air dam and skid plate round out the front end. The Sonet's rear mimics the front with its all-LED tail-lamps and chrome garnish on the bumper covers. It is a striking design, but in a size that lets you blend into traffic without garnering unwanted attention.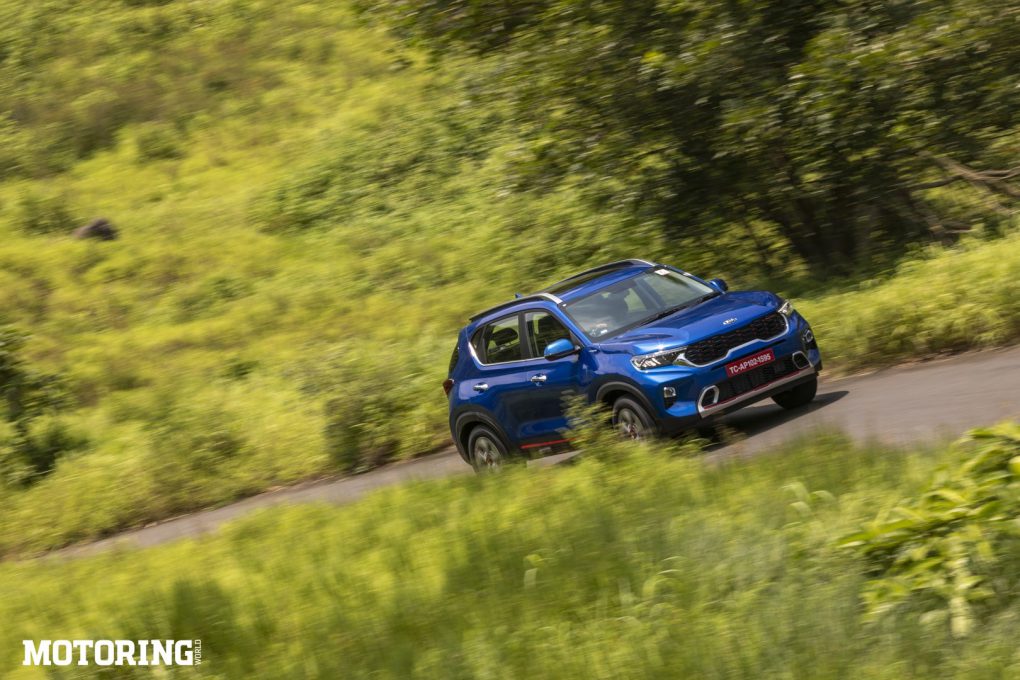 No matter what you think of the exterior, everyone will find something to like about the Sonet's interior. My biggest pet peeve in modern car cabins are protruding infotainment screens which come off looking like afterthoughts in otherwise well-laid-out interiors. In the Sonet, the segment-leading 26.03-cm touchscreen infotainment system becomes an extension of the new digital gauge cluster, just like in the Seltos, and helps cut down on a lot of visual clutter. I would have much preferred the Seltos's analogue gauges over the current digital speed readout and 10.7-cm colour screen in the Sonet, but nevertheless the layout is large and easy to read.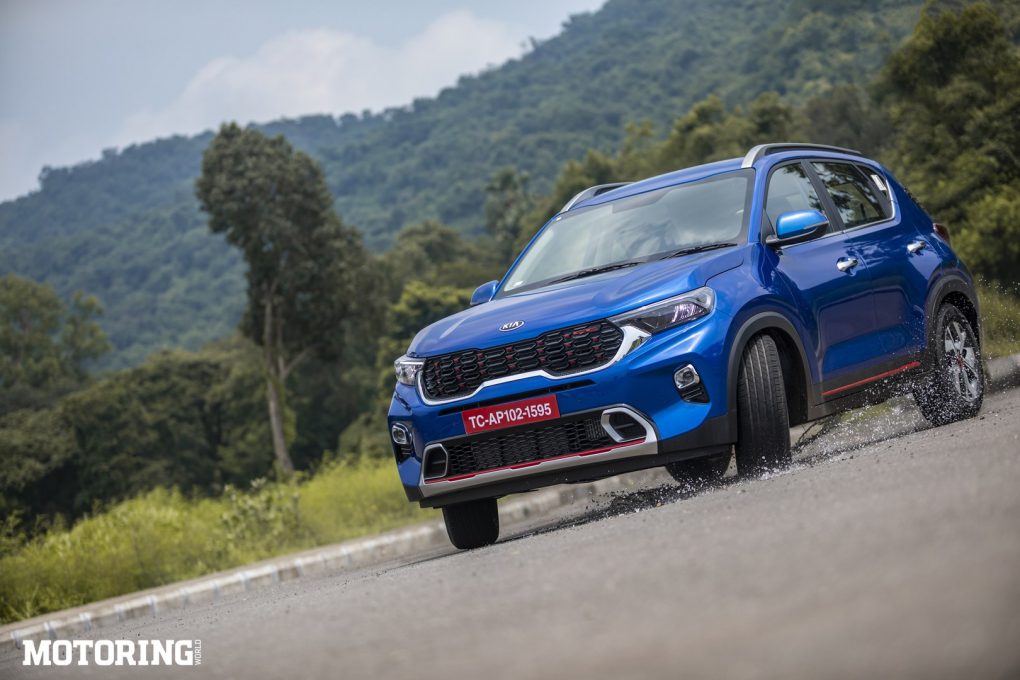 All the buttons and switchgear are laid out logically and well within reach, too. If I had to pick nits, I'd have preferred knobs or dials for temperature and fan speed instead of the rocker switches you get in the Sonet, but I'm really reaching here. In fact, you can just talk to the car and tell it to lower the temperature. Some additional thoughtful touches include an umbrella holder in the front door pockets and a smartphone holster between the cupholders.
The thoughtfulness doesn't end there; the Sonet comes with a whole host of convenience features like an integrated wireless charger with cooling, ventilated seats up front and wireless phone projection. As much as I tried, I couldn't get wireless Apple CarPlay to work, but I can confirm that everything else works just as advertised. As a sign of the times, the Sonet also comes with a built-in air purifier with virus and bacteria protection. You should still wear a mask, but you can breathe that much easier inside the Sonet, though.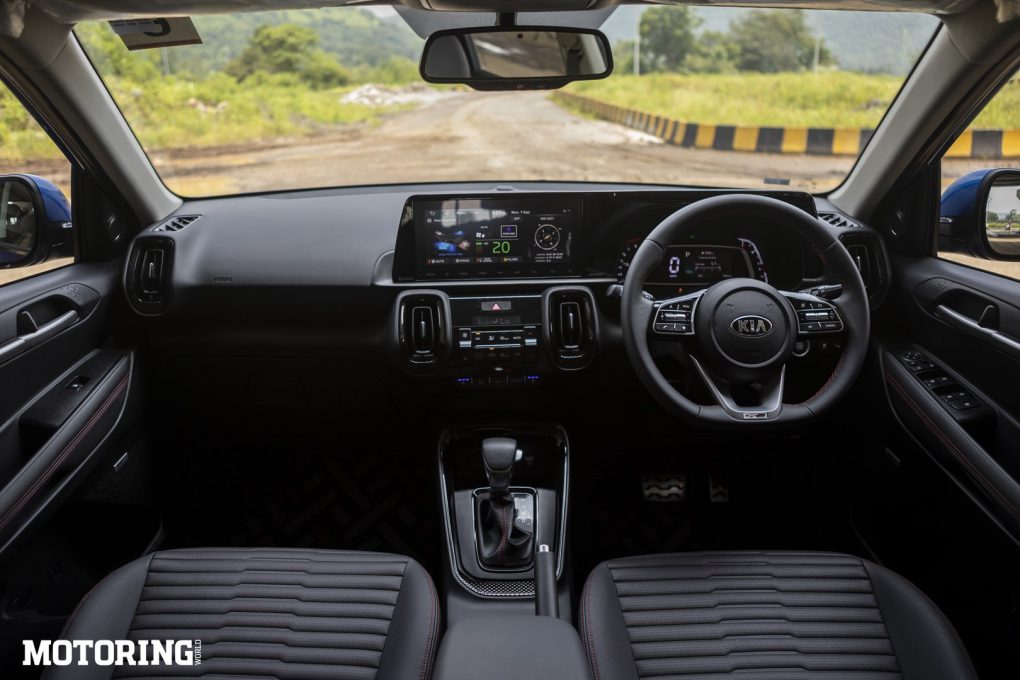 Unless you've been living under a rock, you'll know that the Sonet shares its platform and powertrain options with the Hyundai Venue. So naturally, the 1.0-litre three-cylinder turbo-petrol engine we love so much can be found under the Kia's hood as well. Unfortunately, it is only available in a two-pedal configuration here; it can be had with either a 7-speed DCT or a 6-speed iMT. They're both very convenient transmissions, but neither is as sporty as a proper manual, and they both rob the engine of some of its character.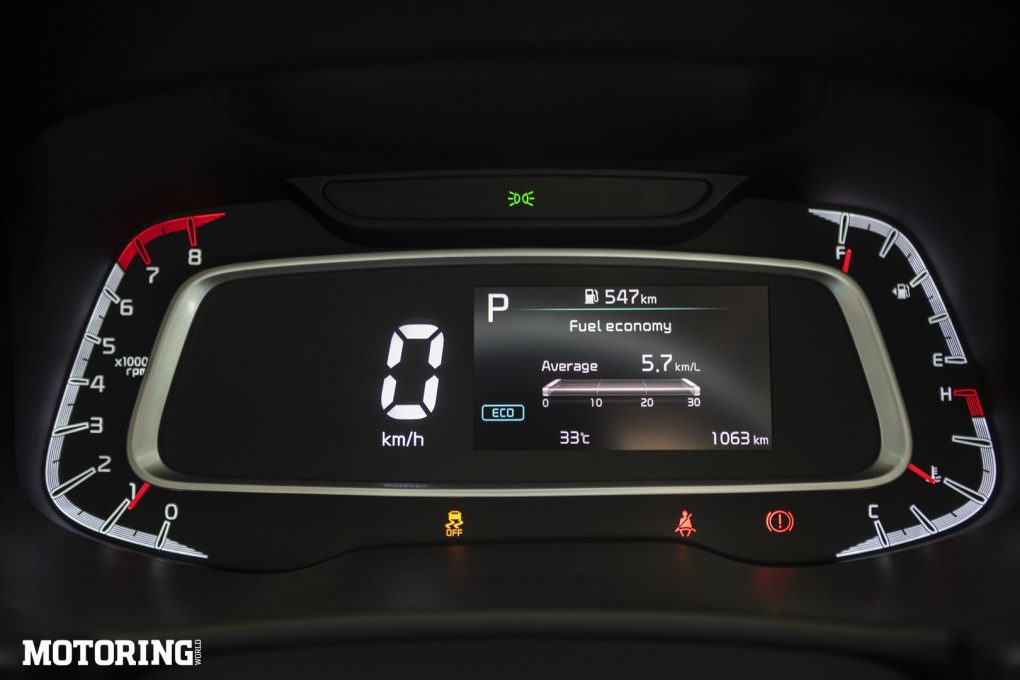 Surprisingly, I found myself leaning more towards the iMT. After a few minutes getting used to stomping at the empty space near the brake pedal, driving the iMT Sonet felt natural. The shift action is notchier than usual because you need to apply additional pressure in lieu of a clutch, but performance is very similar to a regular manual. Sure, you can't do any clutch-dump burnouts in this, but driving normally you're not going to notice much difference between this and a regular manual.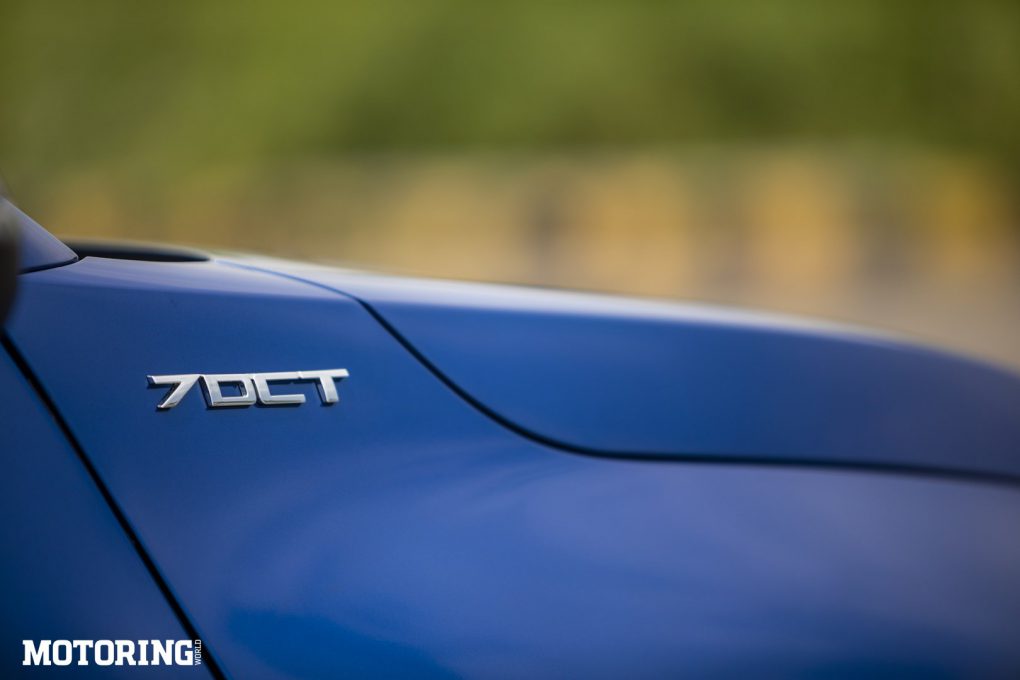 Coming to the DCT, where other dual-clutch gearboxes don't enjoy the start-stop nature of city driving, the Sonet performs quite well. The tradeoff, however, is a CVT-like rubber-band effect when you take off from a start. Drive modes do help alleviate a lot of the throttle-response issues — slot it into sport mode and the throttle response is very sharp, indeed — but they don't eliminate them completely. Additionally, the Sonet also comes with traction modes for snow, sand and mud. I'm not sure how useful these will be on a compact SUV, but they're there if you need them.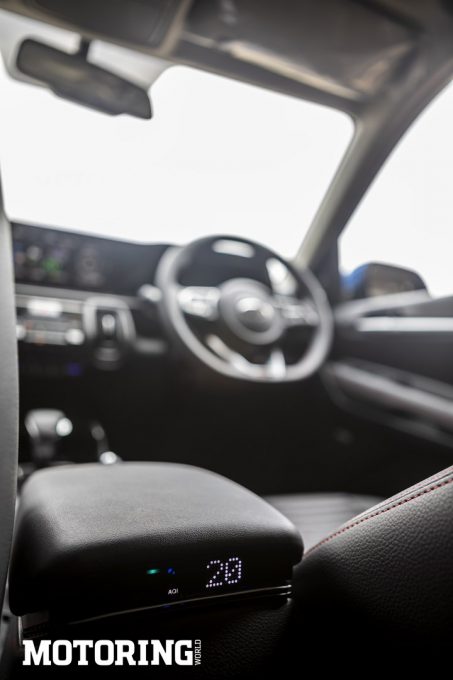 The biggest surprise for me on the powertrain front was the diesel-automatic variant. This variant of the engine is equipped with a variable-geometry turbo and produces little to no lag. With 25.5 kgm of torque on tap spread out over a wide rpm range and coupled to a traditional torque-converter automatic, I am confident it performs better than the turbo-petrol. Of all the variants I drove, I think I'd personally choose the diesel-automatic variant, both for its convenience and its performance as well. I generally like diesel engines, but I did not expect to write that statement after raving about the 1.0-litre turbo-petrol engine so much over the past year.
Maybe it was the particular car I was driving, but the petrol version didn't quite feel right on the road. It handled really well, but there was some additional firmness in the ride that was unpleasant over rough stretches of tarmac. The diesel version felt like a completely different car in comparison. It was more compliant over rough terrain and the front end felt more planted as well. It could be down to the extra weight of the diesel motor up front, but it could also be because tyre pressures were wonky on the petrol test car.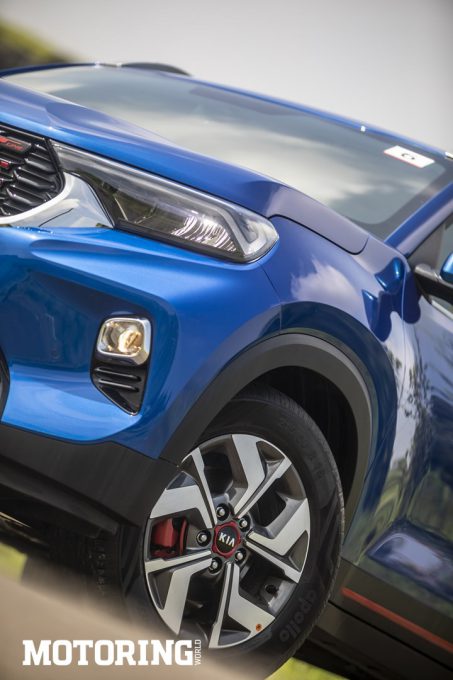 Prices for the Sonet start at Rs 6.71 lakh, ex-showroom, India, for the base petrol variant. At the time of writing this, prices for the top variants of the diesel-automatic or the turbo-petrol and DCT combo haven't been revealed, however. Extrapolating from Tech-Line variants, I think it's safe to say that the prices will stretch to nearly Rs 13 lakh, ex-showroom. You do get a lot of car for that money, though. Overall, the Sonet was a very enjoyable experience, one that I came away pleasantly surprised with. Kia has taken its time to bring out a product in one of the fastest-growing segments of the market and they're all the better for it. By using the additional time to figure out exactly what customers want, I think it has brought out a product that has something for everyone.
POWERTRAIN
Displacement: 998cc, I-3, turbo-petrol/ 1493cc, I-4, turbo-diesel
Max power: 117 bhp@6000 rpm/ 113 bhp@4000 rpm
Max torque: 17.5 kgm@1500-4000 rpm/ 25.5 kgm@1500-2750
Transmission: 7-speed, DSG/ 6-speed, iMT/ 6-speed, Automatic
TYRES
F/R: 215/60 R16
DIMENSIONS
L/W/H (mm): 3995/1790/1642
Wheelbase: 2500 mm
Fuel capacity: 45 litres
PRICE: Rs 6.71 to 12.89 lakh (ex-showroom, India)