Few things can drag me off a motorcycle. A red convertible sportscar is one of them. And when it happens to be a BMW, I get off said motorcycle with a lot more enthusiasm than if it weren't. I'm telling you, it's the fact that the same badge is stuck on motorcycles that has this effect on me. And all of those decades' worth of learning how to make 'the ultimate driving machine' stood before me one dark morning in the shape of the new Z4. Well, almost.
You see, in 2012, BMW tied up with Toyota to co-develop a platform for the new Z4 and the resurrected Supra, so there's a bit of JDM in there, too. Why did it take so long, you ask? Well, I can't be sure, but I imagine translating German into and from Japanese must be quite the task. Anyway, so what do we get with BMW's latest fusion of the last letter and the fourth number on a boot lid? Well, at least for me, mixed reactions for starters.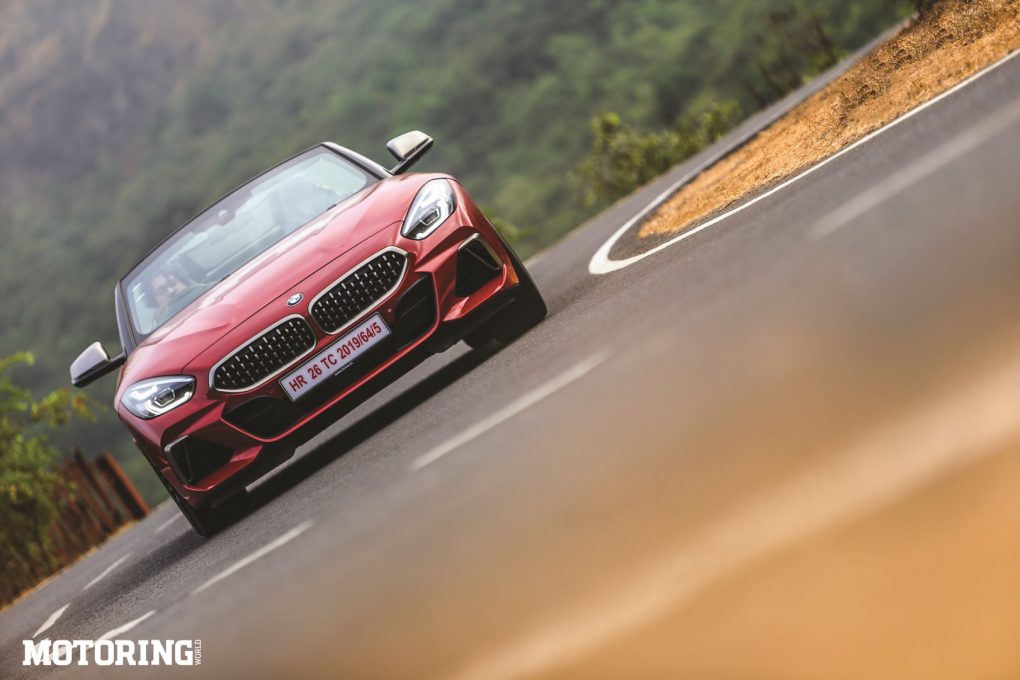 The Z4 didn't waste its time trying to win me over with old-fashioned beauty. It simply chased my aesthetic sensibilities away with its slashy aggression. I'm not sure if I like that. I always thought a roadster should be charming rather than scary. However, at least the Z4 projects a proper roadster silhouette — a long and swooping bonnet, a door to keep its driver from falling out, and a tail that ends with the correct amount of abruptness. But this ideal outline is filled with an overdose of geometry.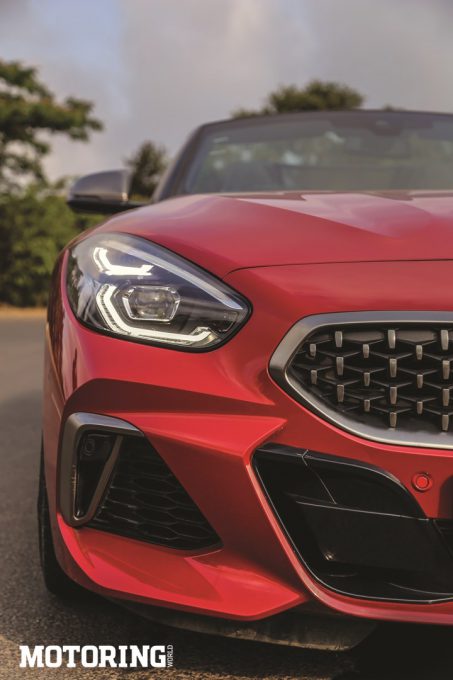 The front is the busiest part. The latest iteration of the kidney grille does its best to overshadow the angular scoops under it, but it's not very convincing. The bonnet has some nice lines on it, though the tail is a milder version of the front, so to me the Z4 looks best from the side with that nice little boot-lid spoiler to end things off with. Also, I couldn't help but see a bit of other manufacturers on the car; a bit of Jaguar in the bonnet and a bit of Merc in the rear. What I didn't see, though, was any bit of Toyota that I know of. However, now we come to the reason why the two companies joined forces, a reason that is common to both the Z4 and the Supra, and also a fine reason to wake up at an unearthly hour — an inline-six motor and rear-wheel drive.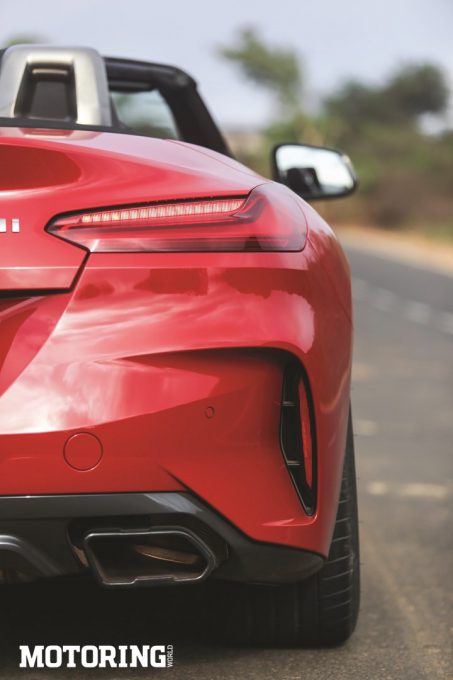 That early-morning stomp on the throttle was the first of many to come, but it was certainly the most memorable one. I crawled around a corner onto a main road and floored it, and the Z4 responded with an excited and prolonged wag of its tail. I could do this all day, I thought to myself, and I did. Never once did I turn traction control off, though. I'm hardly one who can fight off 340 horses trying to kick me through the rear wheels. Reined in by electronics, though, those horses are totally controlled and a whole lot of fun.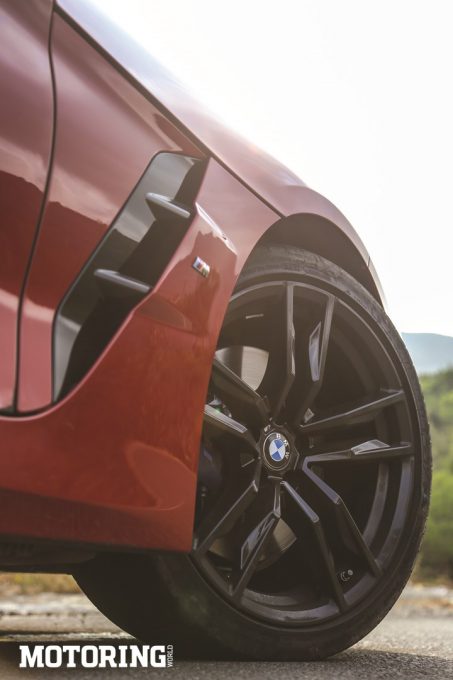 According to BMW, the Z4 does 0-100 kph in 4.5 seconds and has a limited top speed of 250 kph, and those are obviously very good numbers. But what makes the experience special is that 3.0-litre straight-six motor boosted by a single twin-scroll turbocharger. There is a reason why BMW still persists with straight sixes — it's because it makes the best of them. This is a really impressive motor with a lovely feel right from the moment I poked the starter button. After that, everything was a smooth and relentless attempt by the Z4 to simulate fast-forward mode in the real world.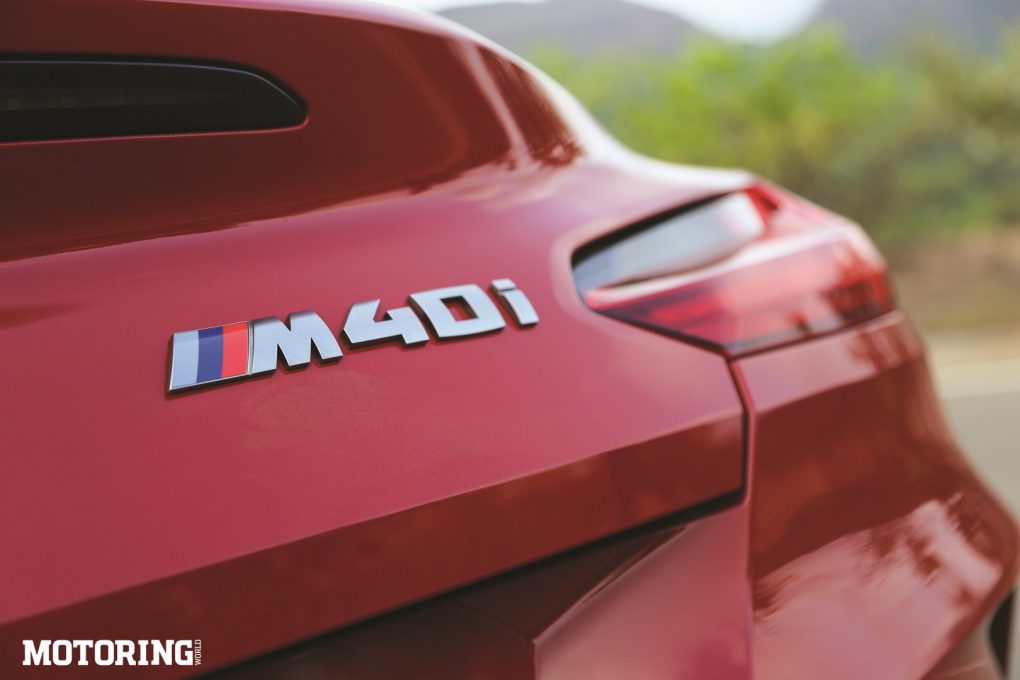 From the back, the exhaust pipes encouraged me to make them sing louder. And they sounded better the faster I went, their deep rumble equally content to bounce off tunnels, mountainsides and buildings alike. And whenever I let off the throttle, they made their disapproval known via loud pops and crackles. It was the right amount of aural complement, too, without being too obnoxious. Of course, nothing turns normal traffic into racers like a red sportscar, and I had to face my share of those marvellous idiots, too. But, as you can imagine, it was like Usain Bolt at a school's sports day. I was home before they got up to third gear.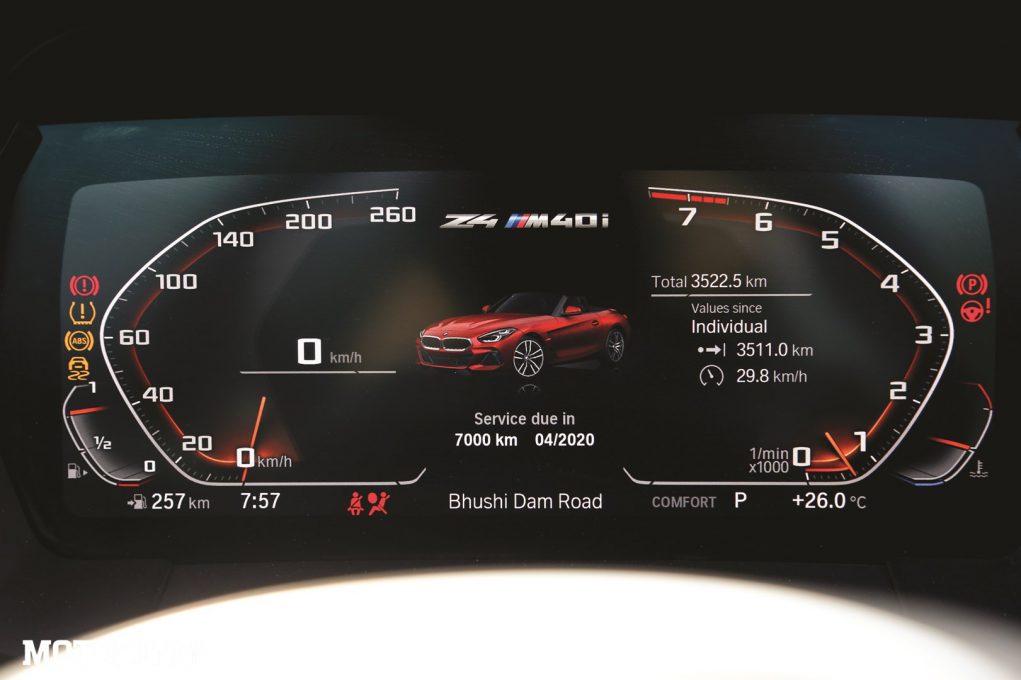 But there's more to the Z4 than the motor. Otherwise it couldn't have clocked a lap time of 7 minutes and 55.4 seconds around the Nordschliefe. That folding roof… no, wait, wrong one. It's the ride and handling, of course. Now, being a sportscar and all, don't go expecting a feeling of sitting on pillows or anything. However, that said, the Z4 wasn't uncomfortable at all after a full day of driving it. Sure, I got jolted around a bit, but whether it was a bumpy highway or even worse city roads, I was fine, especially in comfort mode. And if I of the weak back can't complain, no one should. But ride quality didn't take it around the 'Ring, now, did it?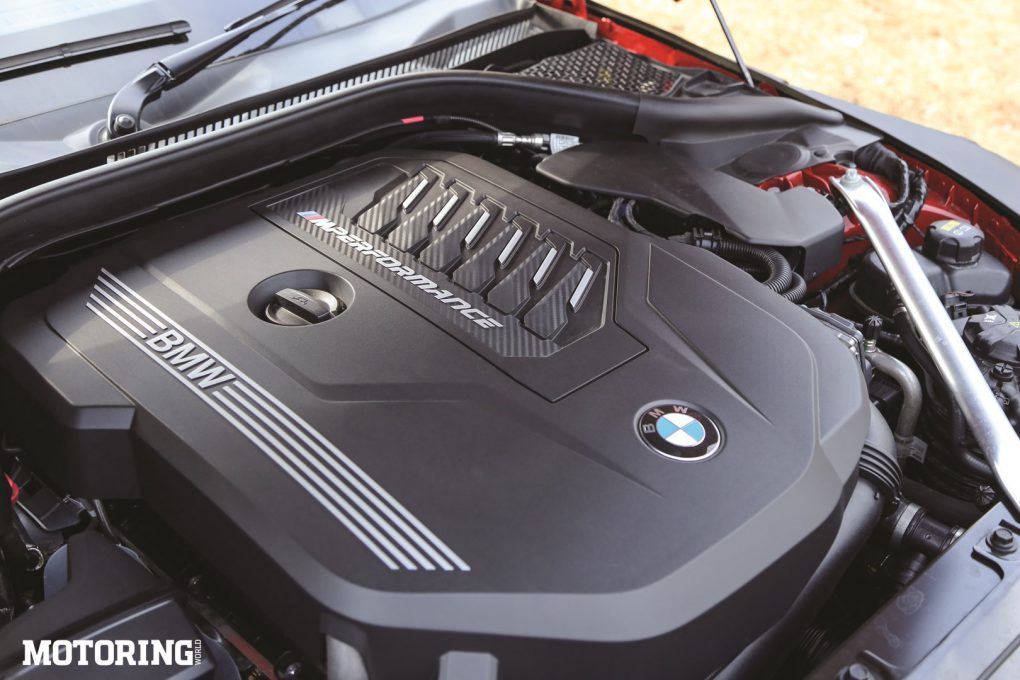 There was a time when any story about a convertible had the phrase 'scuttle shake' in it. Thanks to present-day levels of engineering, we won't see it ever again. At least that's what I felt after driving the Z4. Not just for a convertible, but the Z4's body control was fantastic. No feeling of twisting like it's hinged in the middle. This provided much confidence before I even got to any corners. And when I did, the Z4 went around them like every sportscar does and should, with a low squat and a tight hug to its intended line.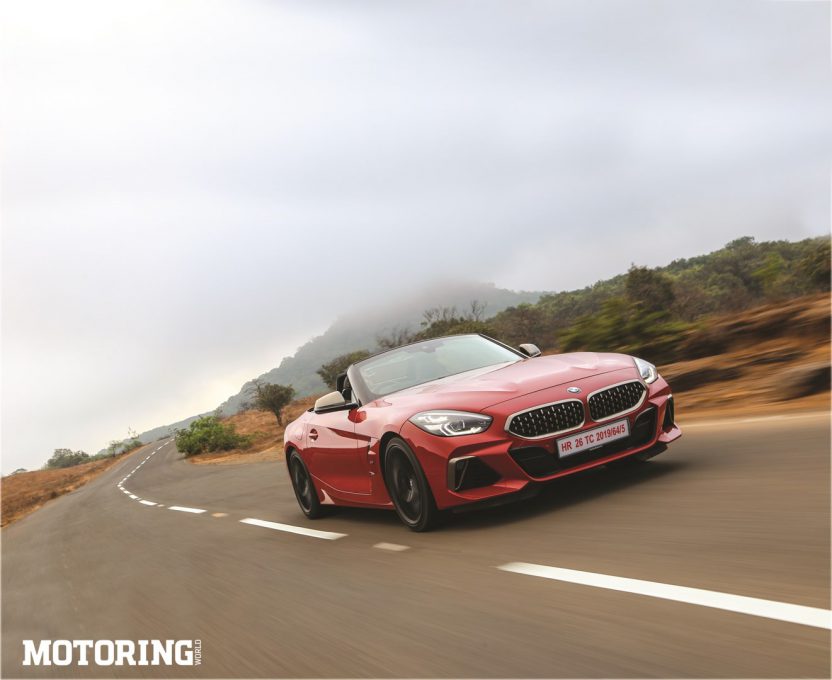 The steering, though fast and precise, lacks any real feel from the wheels. Then again, that's probably every car made today, so it's just something to get used to. However, the Z4 offered so much grip, that feel wasn't missed as much as usual. The Z4 always had something extra in reserve, and it was good to know. The same went for braking, too, with those 19-inch wheels suitably anchored by purposeful-looking discs and callipers that stopped the Z4 in time whenever I needed to. Which was quite often, and often after letting that straight-six stretch its legs for a while. Speaking of slowing down, the most I used the brakes was to slow down to 50 kph for deploying the Z4's fabric-made party trick.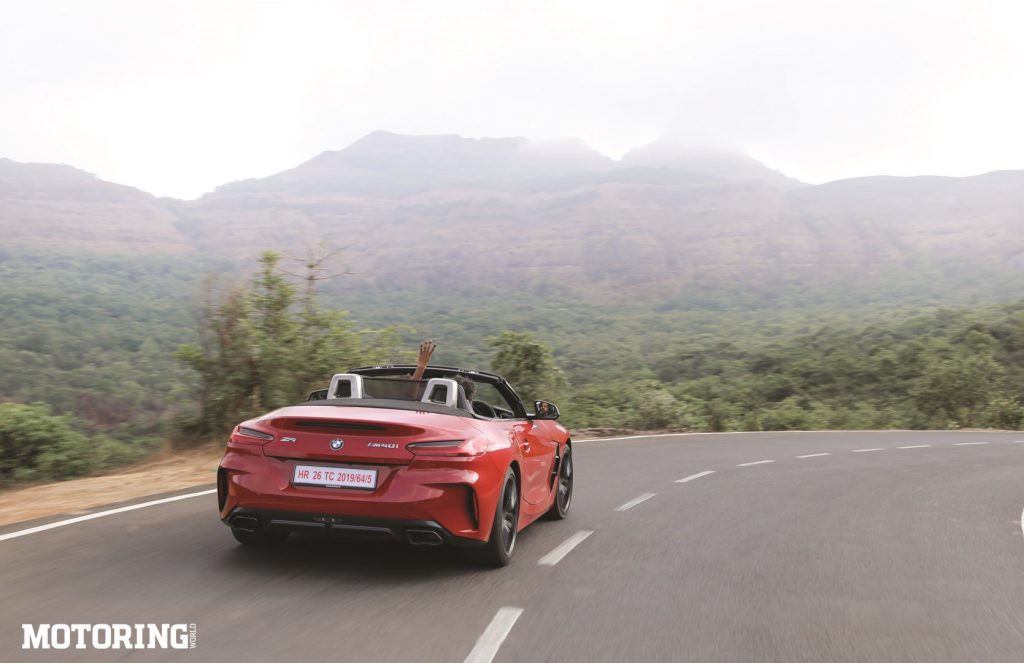 The roof deserves an M-badge for itself. It is so fast, it's almost a performance part. It takes 10 seconds to vanish into the boot or to come back up in case there's a flock of birds flying overhead. And once the roof was up, I was reminded of how pleasant the inside of the Z4 is. It's mostly black, which I like, and is typical BMW stuff, how a lot of interiors tend to be typical of their manufacturers. The dashboard is angled towards the driver, and there aren't too many buttons and dials to distract you from the Z4's main focus — driving. I almost started to feel as if they shouldn't have bothered putting in the second seat, either.
And that's the magic of a convertible sportscar, as everyone who drives one finds out. It's impossible to get enough of them, and every moment driving them is an event. Convertibles make little sense for a mostly hot and dusty country like India. But they make the best case for four-wheeled happiness. And if there's the sky for a roof accompanied by the straight-six symphony and rear-wheel-drive thrills of the Z4, that's just downright irresistible. At least for one day away from motorcycles.
AUTODATA
BMW Z4 M40I
POWERTRAIN
Displacement: 2998cc, inline-six
Max power: 340 bhp@5000-6500 rpm
Max torque: 51 kgm@1600-4500 rpm
Transmission: 8AT
TYRES
F/R: 255/35 ZR19 / 275/35 ZR19
DIMENSIONS
L/W/H (mm): 4324/1864/1304
Wheelbase: 2470 mm
Ground clearance: NA
Kerb weight: 1610 kg
Fuel capacity: 52 litres
PRICE: Rs 78.90 lakh (ex-showroom)
[This story was originally published in our July 2019 issue]