When BMW turned the 6 series into a five-door Gran Turismo, that was pretty much the end of the line for its flagship coupé, I thought. The market had spoken and instead of a low-slung two-door sportscar, everyone was interested in buying a blobby hatchback/wagon thing. Just as that transition happened, though, BMW also unveiled a new racecar to compete in the FIA World Endurance Championship for the first time since 2012. The M8 GTE was born.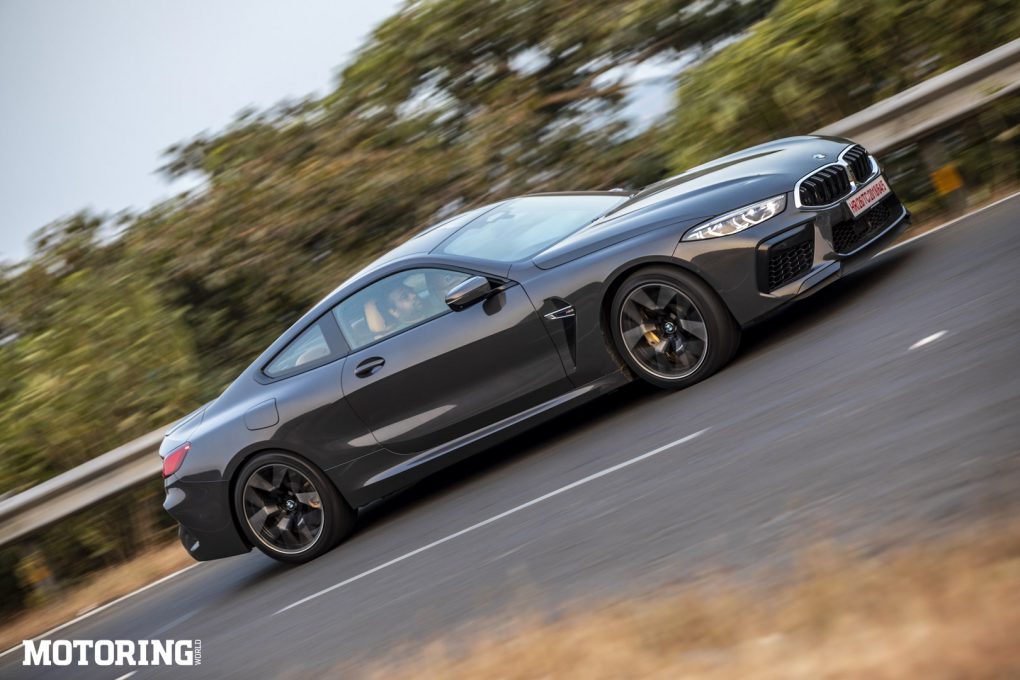 The first time I saw pictures of the M8 GTE, it absolutely eclipsed its competition at the WEC, so you can imagine my surprise when I saw it in person for the first time. Sure, it's wide as a bus, but it sits very low to the ground. It's also got classic long-hood and short-deck proportions that look like they were sculpted by someone who took a blob of clay and sent it flying with a catapult. The resulting silhouette is absolutely gorgeous. It doesn't identify itself as a BMW immediately, though; only when you look at the details do you see the family resemblance.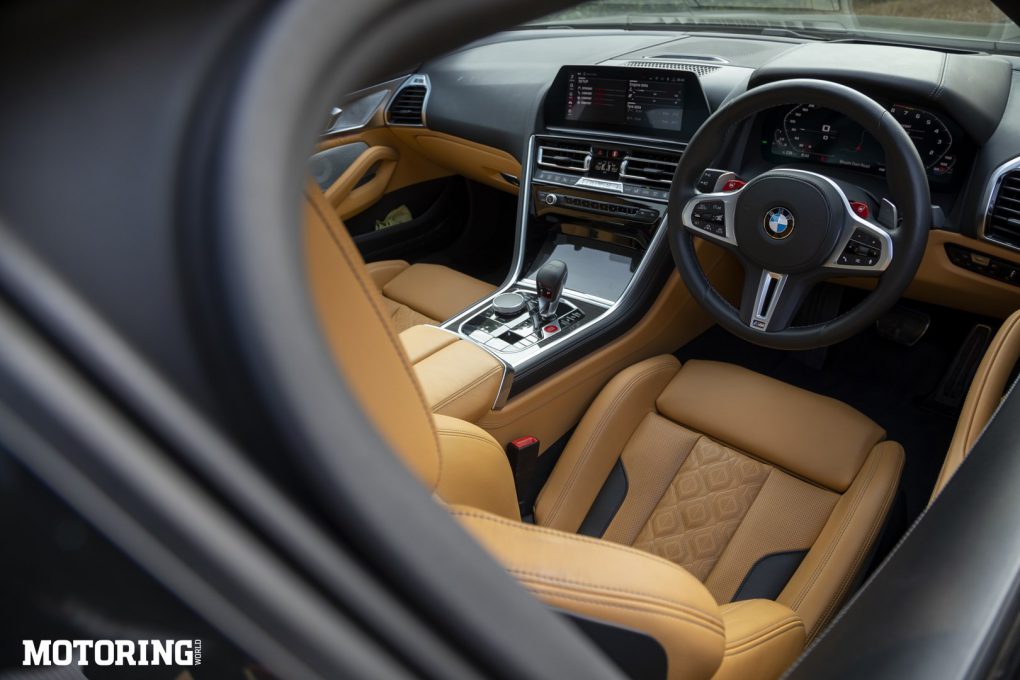 Inside, you're greeted with a plush leather and carbon-fibre interior that is more flagship BMW than it is flagship M car. The seats are heavily bolstered and they wrap around you once you buckle in, and the controls are typical BMW fare and are easy to get used to. That meaty steering wheel, however, isn't typical BMW fare. It's got a couple of tricks up its sleeve like the metal paddle shifters and M buttons. With those, you have everything you need to have a good time right at your fingertips.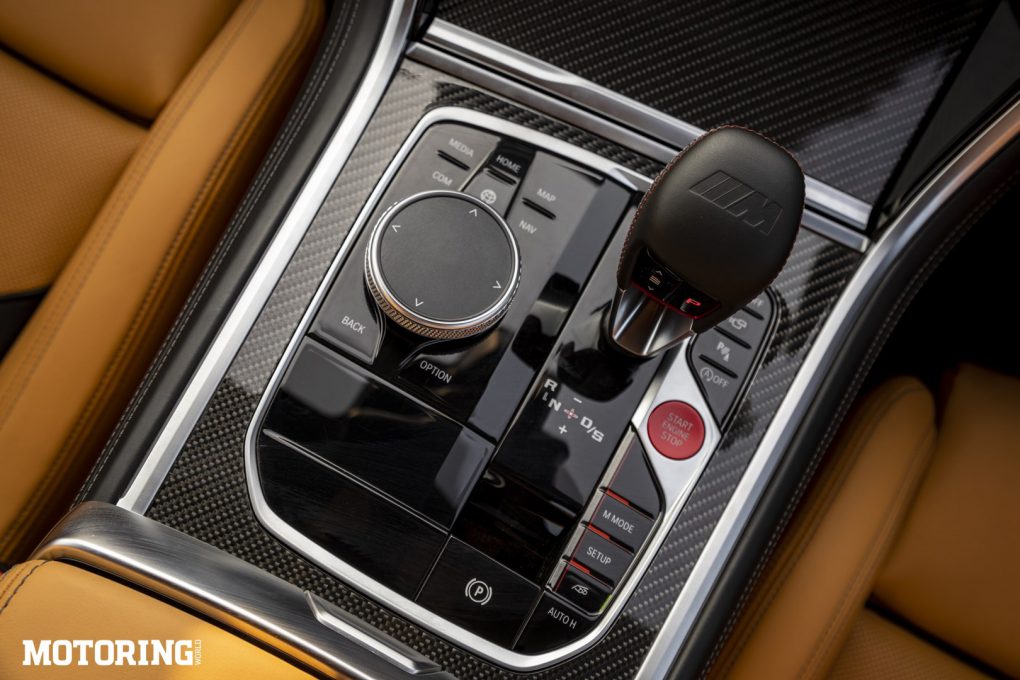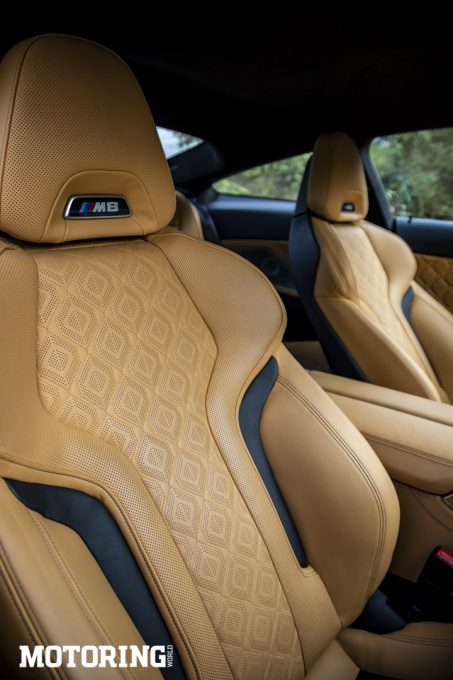 It's a 2+2, of course, but you'd have to be a contortionist to get into the back seats. In fact, I'm more open to riding in the trunk than in the claustrophobic rear seats. Oh well, that's more space for your luggage, then. The M8 really is the kind of car that makes you want to throw a couple of bags inside and cross continents. Your pace on this trip is only interrupted by frequent stops at fuel stations, because the 4.4-litre twin-turbo V8 drinks fuel at an alarming rate when you're anywhere near full throttle. Yes, it does have cool tricks like cylinder-deactivation to reduce consumption while cruising, but it's hard to not give the engine full beans.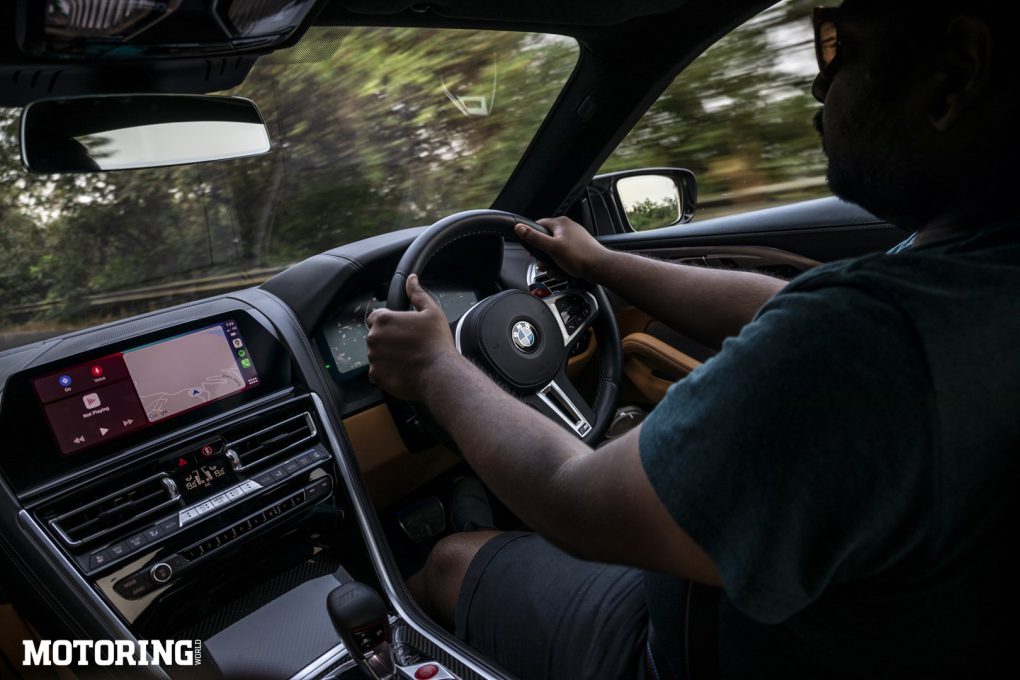 Outside, the V8 cracks, burbles and shrieks all the way from idle to its redline, but you don't get any of that inside. Instead, you get some artificially pumped-in audio to make up for the fact that insulation has robbed you of the M8's best feature.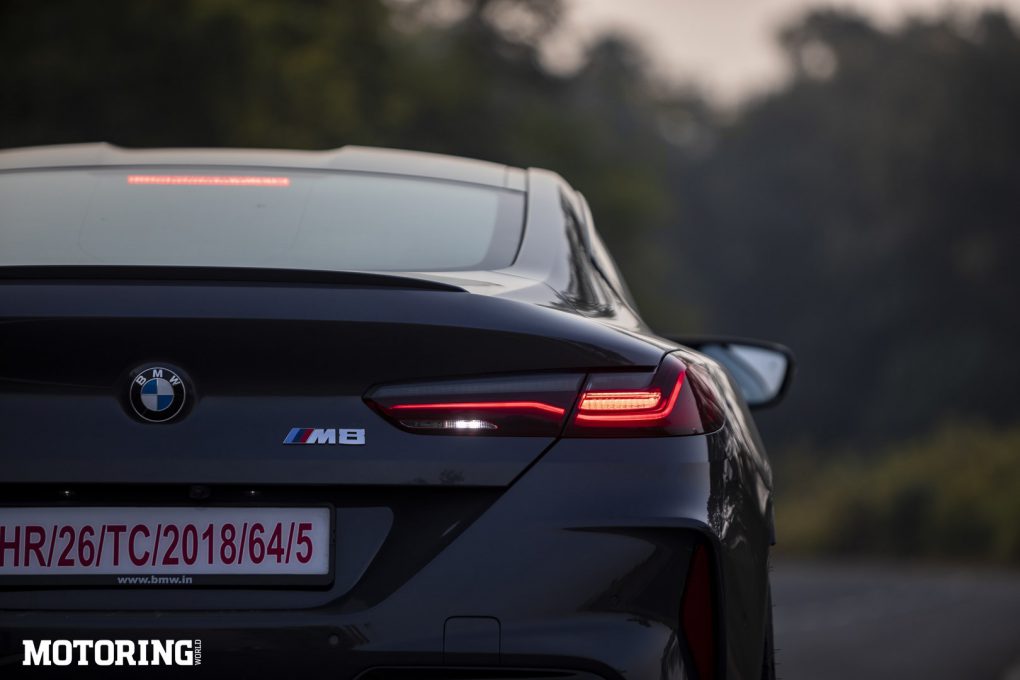 When you're in maximum-attack mode, the M8's quick-ratio steering responds near instantaneously, darting you across the road towards that apex you aimed at. And even with all-wheel drive, the tyres squirm as 591 horses make their way through them. The M8 might not be supercar-fast around the bends, but it can most certainly hold its own. You also have the option to send all power to the rear axle, however. Drift mode does just that and it turns off the dynamic stability control as well for good measure. You can drift, doughnut and burnout to your heart's content, but just make sure you buy some stock in a tyre company before you do.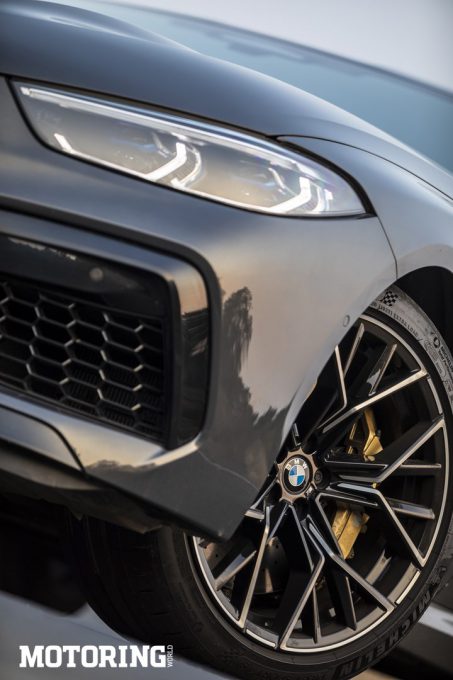 All in all, the M8 is an extremely enjoyable experience, but it was not what I expected. It's really more of a grand tourer meant for covering long distances than it is a sportscar. While there's nothing wrong with that, I expected something a little more hardcore from the top-of-the-line M car, especially considering the fact that it was born on the racetrack. Given the choice, I'd put my money on the M5 Competition, which weighs more or less the same, has the same engine under the hood and somehow manages to squeeze even more power out of it. I'd also be saving a cool Rs 60 lakh in that process.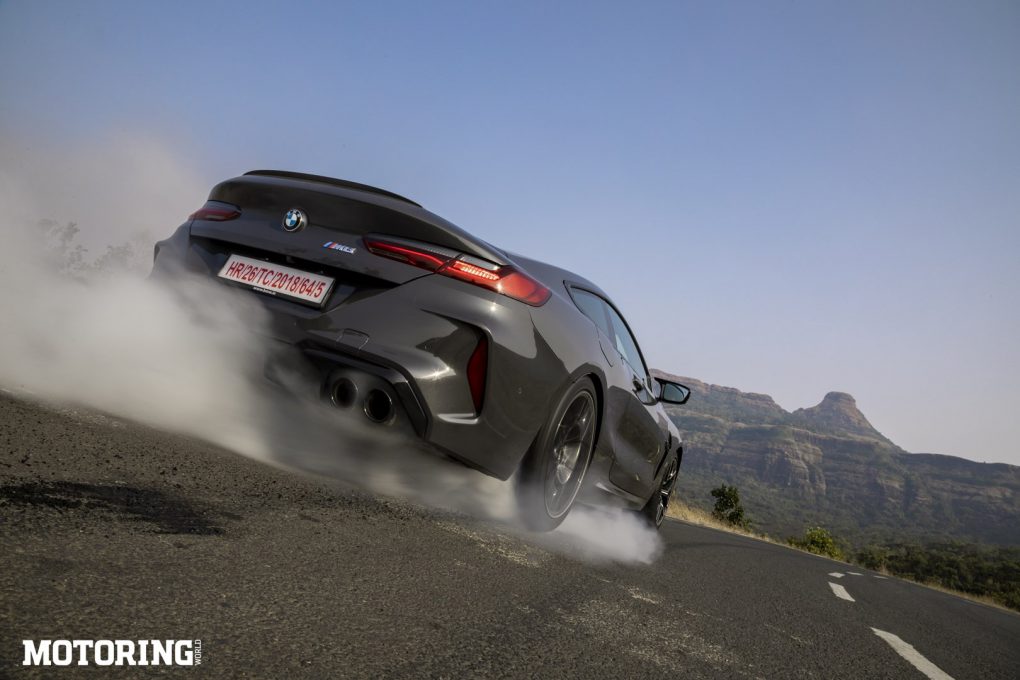 AUTODATA
BMW M8 Coupé
POWERTRAIN
Displacement: 4395cc, V8, turbo-petrol
Max power: 591 bhp@6000 rpm
Max torque: 76.5 kgm@1800-5600 rpm
Transmission: 8AT
TYRES
F/R: 275/40 ZR19 / 285/40 ZR19
DIMENSIONS
L/W/H (mm): 4867/2137/1362
Wheelbase: 2827 mm
Kerb weight: 1955 kg
Fuel capacity: 68 litres
PRICE: Rs 2.18 Crore (ex-showroom, India)