Electrification seems unavoidable and while I am hopeful ICE engines will survive, in larger capacities than water bottles, almost every manufacturer is bringing out cars for the future. BMW probably jumped the gun with i3 in 2013, but there is a new range of i cars that are ready. Everything is new, the platform, the battery pack, the motor and the design language. Any new BMW is exciting and when it is an all-new BMW, the stakes are higher.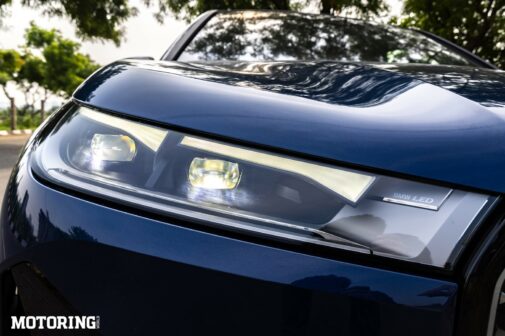 BMW calls the iX their flagship SUV and the iX is much better looking in person, than in photos. I may not call it an SUV, but it certainly has a presence. The grille, which divides opinion, definitely attracts attention. Most people on the road turn around for a second look, and it is usually one of appreciation. Like most new EVs, the iX looks like a normal car and not a concept car. The iX is big and once you go past the grille, the sculpted bonnet and the headlights look good. 22-inch wheels do not seem out of place, which is saying something. The rear is a little simple, compared to the front, but nothing to complain about.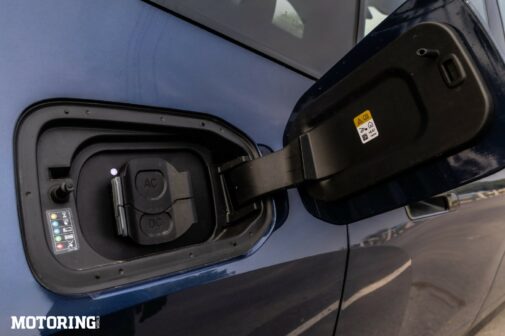 It is on the inside where the concept car feels alive and, if I may say so, executed to perfection. The cabin oozes luxury, in a very futuristic sort of way.  The quality of materials, the design and the feel is almost Scandinavian though better since it's been executed by Germans. It is unlike any BMW cabin, in recent times, and is truly refreshing. Except for the stalks behind the wheel, and some buttons on the doors, everything looks new. Step in and you will be impressed. It is like stepping into a lounge, not a car.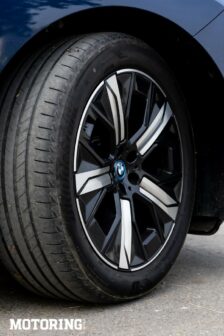 BMW's taken sustainability quite seriously with the iX and it pops up in everything which makes the iX cool. The wood is sustainably sourced, floor mats are recycled fishing nets and the leather is tanned naturally. Matte wood with backlit buttons, a glass iDrive dial and a glass rocker to put the car into drive, a sloping dash with a 14.9-inch curved touchscreen, which is angled towards the driver, and a massive panoramic roof which turns opaque are just some of the cool stuff I liked. And, the steering! The yoke-like hexagonal steering is super cool, even though it takes a minute for you to get used to it.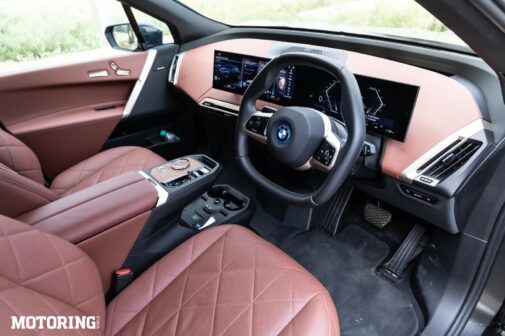 The iX gets the eighth generation of BMW's iDrive and it truly comes to life on the 14.9-inch touchscreen. It is customisable, gets new gesture controls and a much improved BMW Voice Assistant. The flat floor below the dash, surprise there is no transmission tunnel, makes the cabin feel wider and more spacious. The seats are large, comfortable and come with ventilation and massage too. At the rear, it is truly a lounge on wheels. Even though you sit a little low, it is an open, airy and comfortable space to be in. Other variants like the iX50 get air suspension, but the iX40 which is available in India gets conventional coil springs but there is no reason to complain.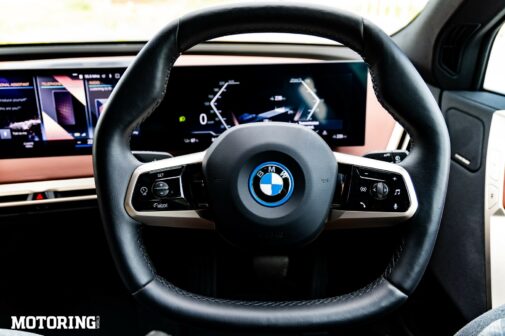 The not-so-futuristic features include ambient lighting, wireless charging, Android Auto and Apple CarPlay, four-zone climate control head-up display, an 18-speaker Harman Kardon sound system — everything you expect in a BMW. Speaking of what you expect in a BMW, there is a ton of safety features like eight airbags, brake assist, dynamic stability control (DSC), blind spot detection and auto braking.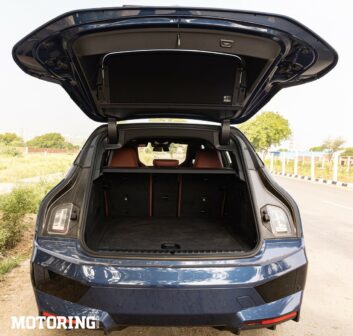 The iX is powered by a pair of motors, one on each axle, and makes 322 bhp and 64 kgm on the iX40 version. Sustainability has played a role here too, as these motors do not use permanent magnets hence avoiding the use of rare earth metals. Tesla has similar motors but BMW has gone a step ahead and these are synchronous motors which help the iX have a top speed of 200 kph. The iX is nice to drive, as long as you don't have an M car as your benchmark. The super cool steering is uncharacteristically light for a BMW, but direct and responsive. You do not feel the 2.4-tonne weight of the iX most of the time, and that is commendable. Until you are flooring it, driving the iX is almost effortless. There are modes to choose from and even in Sport mode, the range doesn't diminish a lot which is reassuring. When you do floor it, the anti-roll bars wake up and smoothen things out. There is an element of being pushed back into your seat, but it is not aggressive. You cruise at triple-digit speeds before you realise it, but you do not always feel it. Like I said, it is truly effortless.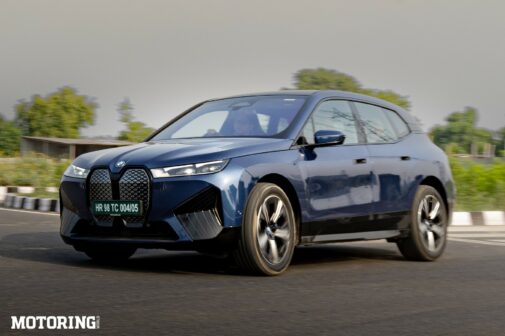 The iX's gets a 76.6-kWh battery, with prismatic cells, has a WLTP range of 425 km and an ARAI-certified range of 446 km. Real-world figures are 330-350 km, which is not bad at all but may seem low when compared to the upcoming competition. The battery can be charged from 0-100 per cent in 7 hours using an 11-kW AC wall box, which BMW supplies. BMW claims a 0-80 per cent charge in 1 hour 20 minutes using a 50-kW DC charger. I did find one, even though I had enough range, and it took 71 minutes for the battery to be charged 52 per cent. Enough time for a leisurely coffee, I guess.
At Rs 1.16 Cr, ex-showroom, the iX is not exactly affordable but I will put my neck out and say it is worth it. This is not a driver's car, like everyone expects BMWs to be, but that is an unfair expectation from the iX. The iX is what will give us cooler, eco-friendly and, hopefully, fun to drive electric BMWs in the future. The majority of the buyers in this segment will like the iX, I feel. It stands out, is loaded with cool features and doesn't compromise on safety, comfort and luxury. It is a glimpse of the future, today, and BMW's future looks bright for sure.
PHOTOS S. Shubham
AUTODATA
BMW iX xDrive40
POWERTRAIN
Battery:
Max Power:
Max Torque:
Range:
76.6 kWh
322 bhp
64.24 kgm
425 km
TYRES
F/R: 255/50 R21 / 255/50 R21
DIMENSIONS
L/W/H (mm):
Wheelbase:
Ground clearance:
Kerb weight:
4953/2230/1695
3000 mm
NA
NA
PRICE
Rs 1.16 crore (ex-showroom)