BMW — maker of dynamically brilliant go-faster cars since forever — isn't new to the EV game, as anyone who's driven an i3 will testify. The little runabaout wasn't the first electric BMW by any means, however. 50 years ago, BMW built the Electric 1602, which turned out to be… rather un-BMW as a car. It took 8 seconds to get to 50 kph, had over 350 kg worth of batteries in its boot, and couldn't be plugged in, so the batteries had to be physically taken out and replaced with freshly charged ones. The firm has been developing its EV expertise ever since, however, and the results can emphatically be seen in the i4 sedan — it's brilliant.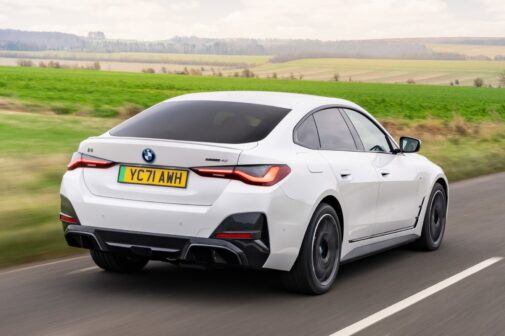 The i4 is based on BMW's bread and butter model, the 3 Series, but it's really more a 4 Series Gran Coupe in nature. Abroad, it competes with cars like the Tesla Model 3 and the Polestar 2, but in India, it has no peers as yet although I'm sure other brands are taking note. The eDrive40 Sport variant that has just been launched here has a single motor mounted at the rear axle, making 335 bhp and 44 kgm, and the slim 80.7 kWh battery pack offers a claimed range of 590 km on a single charge. This is a BMW sedan, though, and if it's driven the way most people drive BMWs, you can expect a real-world range of around 400 km. There is a no-prisoners-taken all-wheel-drive M50 version with two motors that make 536 bhp, but sadly that hasn't been launched (as yet; we can only hope).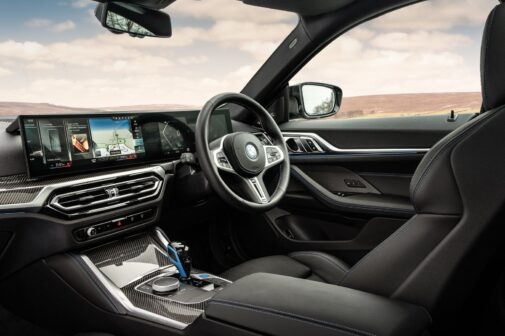 Much as I would have liked to rearrange the correct order of my innards in the M50, I have to admit that the eDrive 40 will be far more than sufficient for all but those who believe that anything making less than 500 bhp is for losers. It's very sprightly indeed, and honestly, I think that BMW is underplaying the car's true numbers; when you launch it, the way you're pinned back into your seat will make you feel like a few more horses are galloping along than are indicated on the spec sheet. It pulls ferociously (and almost silently) to license-endangering speeds, and the claimed 0-100 kph time of 5.7 seconds feels like it's on the money; a dab of the accelerator is all it takes for it to react with the sort of instant thrust that you associate with… well, powerful electric cars. While the temptation to drive it in Performance mode all the time will be strong, Eco is not as much of a buzzkill as you'd expect and is perfect for the city. Other than the lack of the growl of an IC engine, performance enthusiasts should be quite happy shooting towards the horizon in the i4. A raft of standard safety features is present, of course, so you know the car has your back.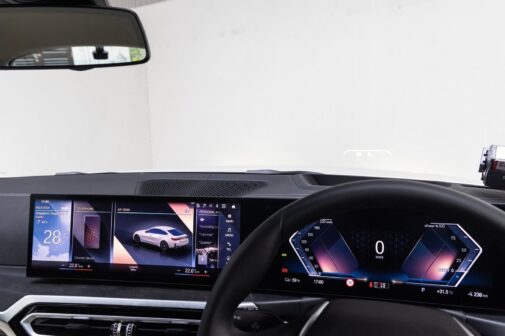 The car is heavy, as EVs tend to be, but even though it's not a scalpel like the M340i, it's still deeply impressive when you show it a set of corners. The copious amount of torque on offer helps to make up for the extra kilos, as does its low centre of gravity, and since it's rear-wheel-driven, you can get it to dance around bends as well. There's a very BMW-like feel to the steering wheel (read 'hefty and linear'), and pointing and scooting in the i4 is a breeze; making mid-corner corrections won't make you break out into a sweat either. There's a lovely fluidity to this car, and it feels… intuitive. Its ride quality is something I can't really comment on, because I drove the car in extremely controlled conditions; it did feel supple enough for the real world, if I have to make a prediction.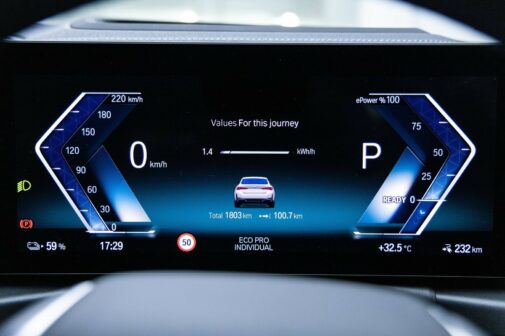 If you've seen the 4 Series' cabin, you'll feel right at home in this one; it looks and feels like the cabin of any of its ICE cousins. It's beautifully and richly kitted out, as you would expect from BMW, and there's enough leather, wood, and brushed metal inserts to keep aesthetes involved. The huge, seamless display is of course the standout feature, spanning most of the dashboard, and the i4 uses the very latest version of BMW's infotainment and connectivity suite, iDrive 8; you operate it via the familiar rotary dial and the immense 14.3-inch touchscreen. Voice commands are available and work (reasonably) well. The interior is no more or less spacious and comfortable than BMW's ICE cars, which is to say that it's best for four adults.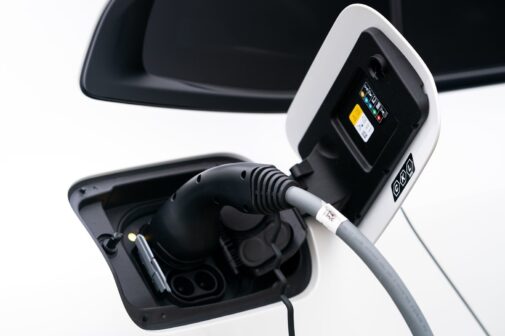 BMW's new cars tend to polarise opinion in the design department, with some of their grilles being large enough for eagles to nest in. The i4 won't cause too much indigestion in this regard, I feel, because even though it has large (faux) grilles, it still has the fast-while-standing-still appearance that is so essential to BMW sedans. Its profile is especially easy on the eye, and with the optional M aero pack, the i4 is a real head-turner.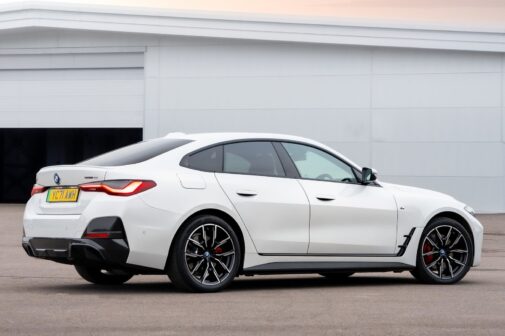 It's also a heck of a good deal at Rs 70 lakh, ex-showroom. I'm not sure how BMW has managed to pull off that kind of price, but it's set the proverbial feline among the pigeons by doing so. Consider the fact that a Volvo XC40 Recharge will likely cost Rs 75 lakh when launched, and that cars like the Jaguar I-Pace, the Audi e-tron, and the Mercedes-Benz EQC blow clean past the Rs 1 crore mark. Kia's brilliant EV6 is due for launch soon, and as good as it is, it'll be a tough sell over the prestige of the BMW badge if it's priced roughly the same. Well played, BMW — now all that remains is for you to bring the M50 variant here quickly.
PHOTOS BMW
AUTODATA
BMW i4 eDrive40 Sport
POWERTRAIN
Battery:
Max Power:
Max Torque:
Range:
80.7 kWh
335 bhp
44 kgm
590 km WLTP (claimed)
DIMENSIONS
L/W/H (mm):
Wheelbase:
Ground clearance:
Kerb weight:
4783/1852/1448
2900 mm
NA
2125 kg