The year 2021 isn't turning out to be the normal one everyone hoped for, especially after a terrible 2020. Travel is still limited, 'normal' life as we knew it is still a thing of the past, and the big three are launching fast sedans. Yes, in a market that is definitely swayed by tall stuff, Audi, Mercedes-Benz and BMW have all launched fast sedans in the last month or two. Every cloud has a silver lining, and if it comes in fast packages like the S5, we won't complain.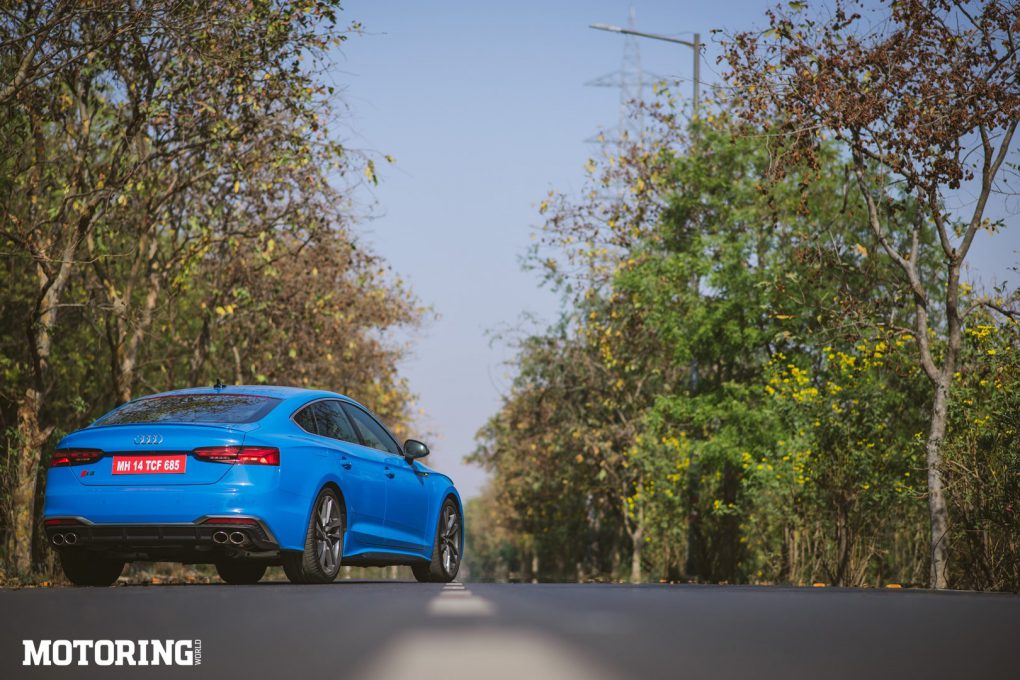 Unlike the fast stuff from its compatriot rivals, the S5 is not an entirely new car. But it is impressive how Audi has managed to make the S5 look fresher and newer with some minor changes. Well, not exactly minor, but mostly visual changes like the new LED signature DRL's, new tail-lamps, redesigned bumpers and a studded grille. The 19-inch alloys help with the wide low-slung stance, and the silver wing mirrors and quad tail pipes remind you that this is one of the sportier Audis.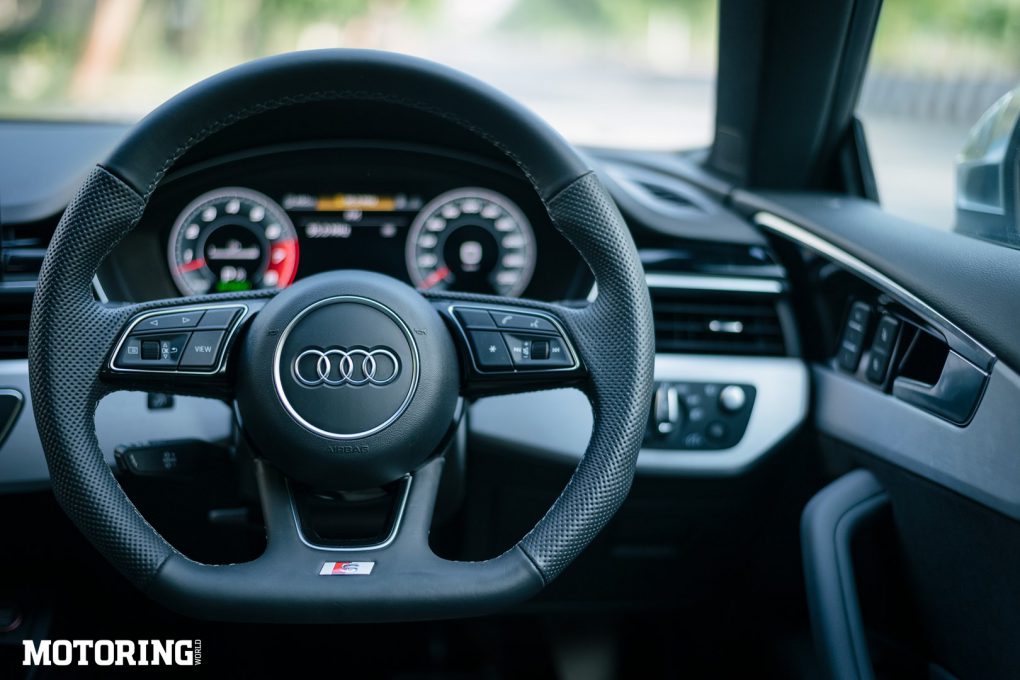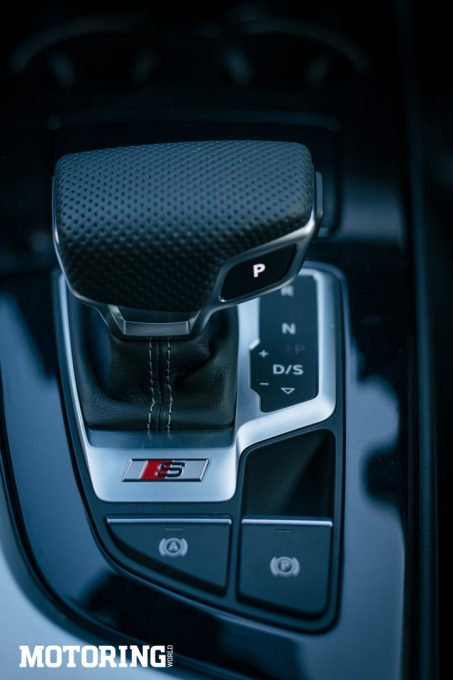 If the exterior has become sporty, the interior balances it with understated luxury. Everything is where it should be and it is well put together. The dashboard is reminiscent of the A4, with the new floating touchscreen and the traditional AC controls. I like buttons, so I am happy there isn't another touchscreen as seems to be the trend these days. The brushed aluminium touches, the Alcantara sprinkled in the cabin, and the grey upholstery remind you that this isn't the A4, while fit and finish are what you expect in an Audi.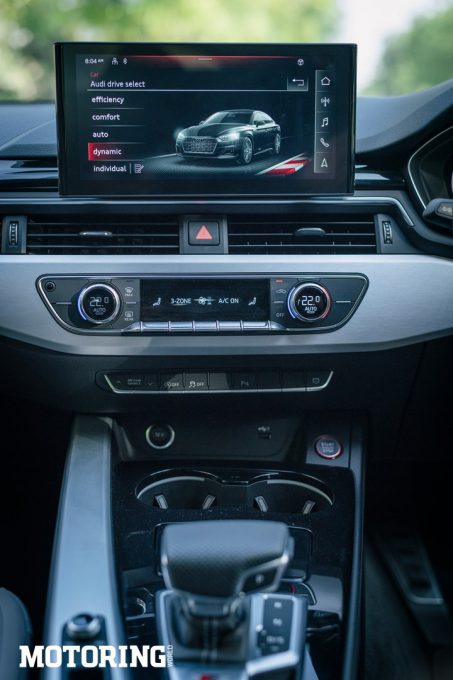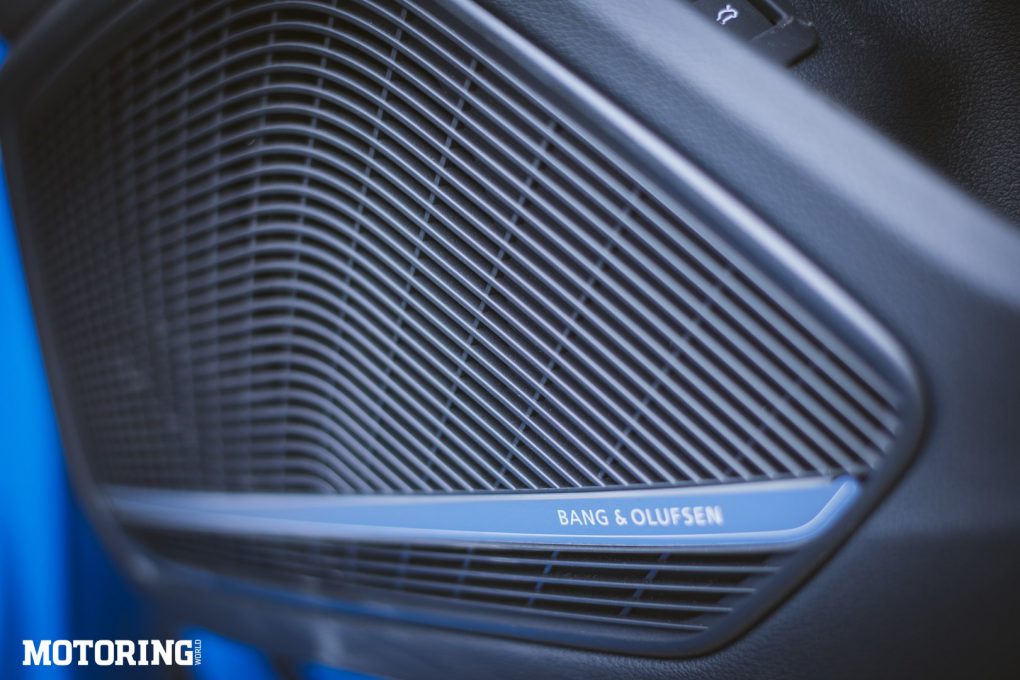 Remember the bit about minor changes? Yeah, we are done talking about those. Because the one thing that hasn't changed is the engine. The 354 bhp 3.0-litre twin-turbocharged V6 and 8-speed torque-converter automatic are perfectly matched and the 50 kgm of torque is split 40:60 front to rear with the help of quattro. There is no shortage of low-end torque and the turbo lag is not bothersome, most of the time. The acceleration will make you grin and even though there is no launch control, I believe the claimed 0-100-kph time of 4.8 seconds; it goes well past 100 kph before you can even react to the irritating 80-kph beep.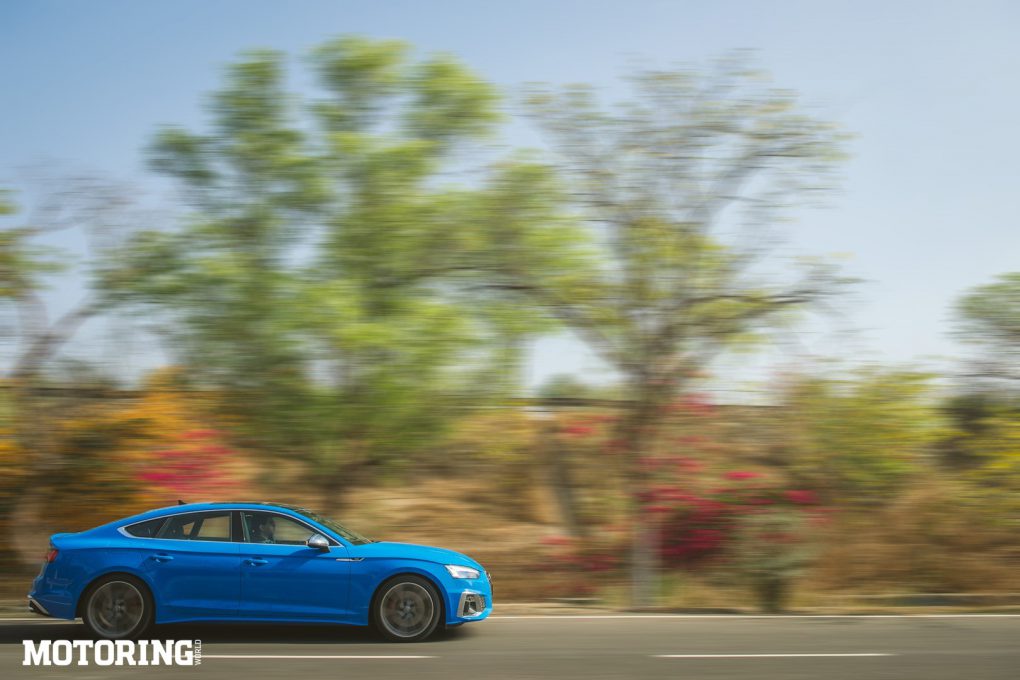 Mechanicals have not changed much, which means the S5 still handles well and thanks to Quattro there is a lot of grip, always. You could try your luck going fast around a corner and as long as you can manage the understeer, it is going to be fun. The steering is light and quick, too, though some feedback would have been nice. Adaptive dampers are optional and there are five driving modes to choose from – Comfort, Auto, Dynamic, Individual, and Efficiency. Lots of space for bags to go flying around. Dynamic is the one to choose if you like your V6 sounds deep and raspy.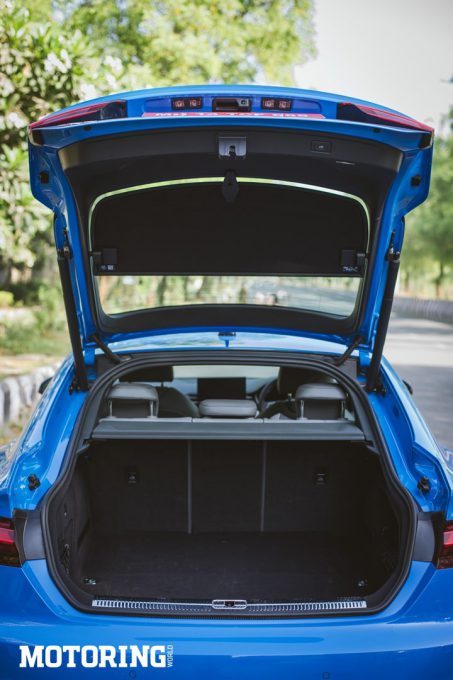 As much as I loved the acceleration runs, and that's pretty much everyone will talk about, it is the practicality of the S5 which makes it impressive. It is competing mostly with SUVs, and while there is no high ground clearance to boast about, there is a decent amount of space. Ride quality is comfortable and two people at the back will not complain. The fastback shape allows for a decent 480-litre boot and there is enough headroom for the average Indian height. There is no shortage of creature comforts, with a three-zone climate control, Audi's virtual cockpit digital dials, a large sunroof, a fantastic Bang & Olufsen sound system, Apple CarPlay and Android Auto — everything we have come to expect in a luxury car, the S5 has it.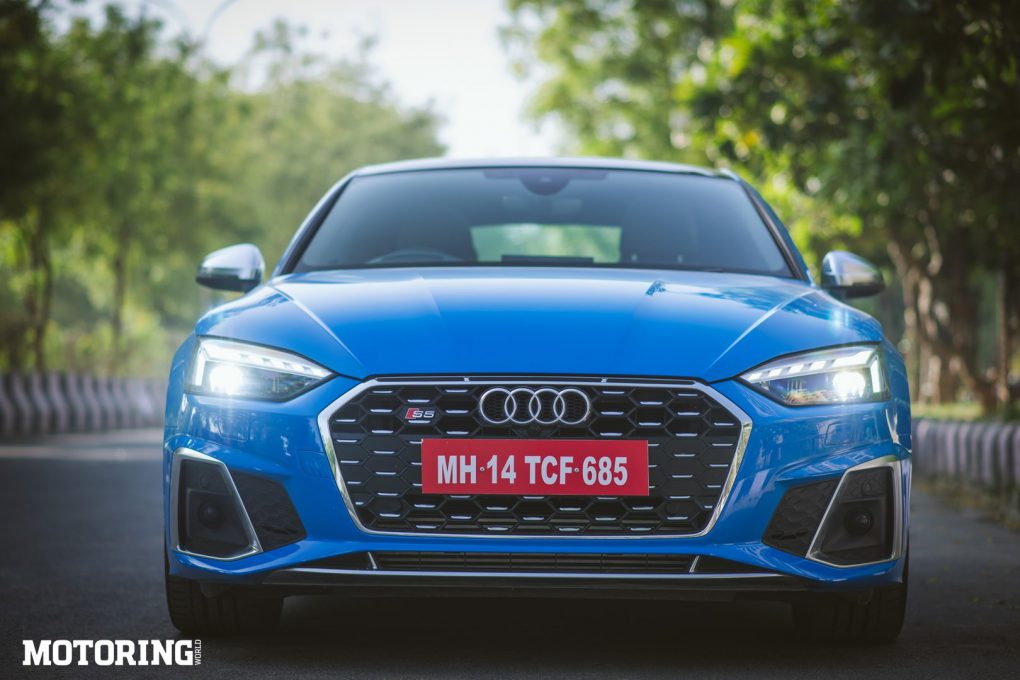 What doesn't work in the S5's favour is the price, and while we can blame taxes for it, since the S5 is a CBU, price remains an important factor. If you are just looking for a fast sedan, the price difference compared to the BMW 340i will bother you. However, if you are looking for a car which can balance the family's comfort and/ or luxury needs along with your own need for speed, then the S5 is a worthy contender. It is stunning to look at and will stand out in most parking lots, which only makes its case stronger.
AUTODATA
Audi S5 Sportback TFSI Quattro
POWERTRAIN
Displacement: 2994cc, V6, Petrol
Max power: 354 bhp@5400-6400 rpm
Max torque: 50 kgm@1370-4500 rpm
Transmission: 8-speed tiptronic, AT
TYRES
F/R: 255/35 R19 / 255/35 R19
DIMENSIONS
L/W/H (mm): 4765 / 1845 / 1390
Wheelbase: 2825 mm
Ground clearance: 115 mm
Kerb weight: 2,035 kgs
Fuel capacity: 58 litres
PRICE: Rs 79.06 lakh (ex-showroom, Delhi)