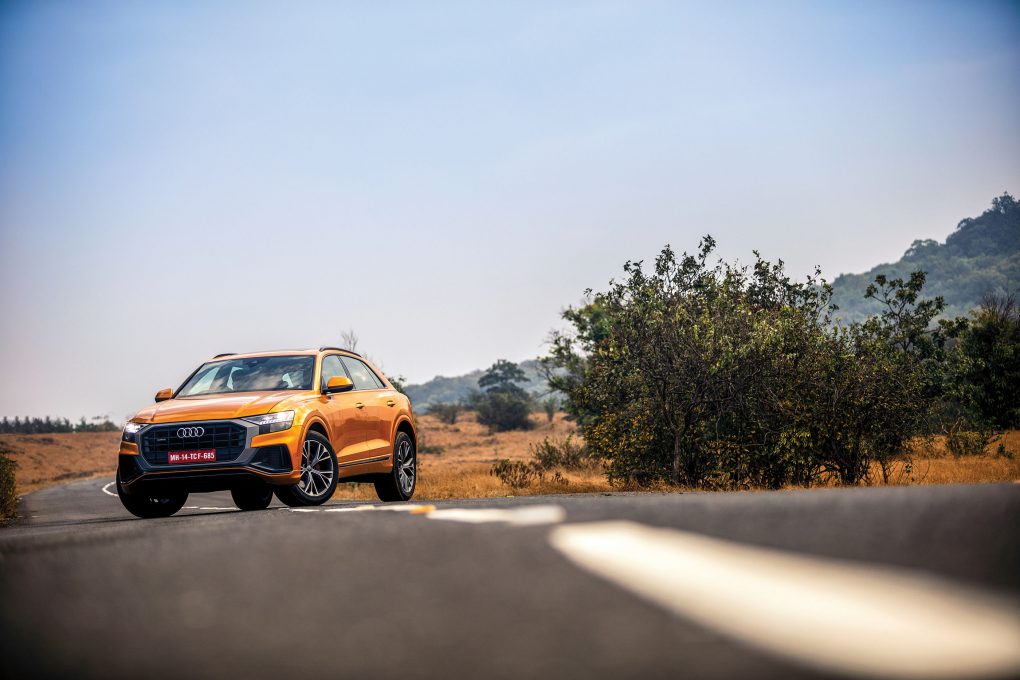 Audi's new flagship SUV, the Q8, is an interesting vehicle. Because it's brought in as a CBU import, it costs nearly twice as much as the Q7. It does come loaded to the gills with features, but is it worth the stratospheric price tag? Let's find out.
As you walk up to it, the first thing you'll notice is that imposing grille, the kind that threatens to eat errant life forms. Once you get past that, you'll see that the rest of the car is very well proportioned. With the air suspension at its lowest setting, the Q8 harks back to the Ur-quattro with its sloping roofline and connected tail-lights. The Q8 bears Audi's signature LED matrix lighting on both ends and they even do a little dance for you when you lock or unlock the car. Despite being the flagship of the range, the Q8 is smaller than the Q7 in every external dimension, but it carries a lot more street presence, especially in this shade that Audi calls Dragon Orange.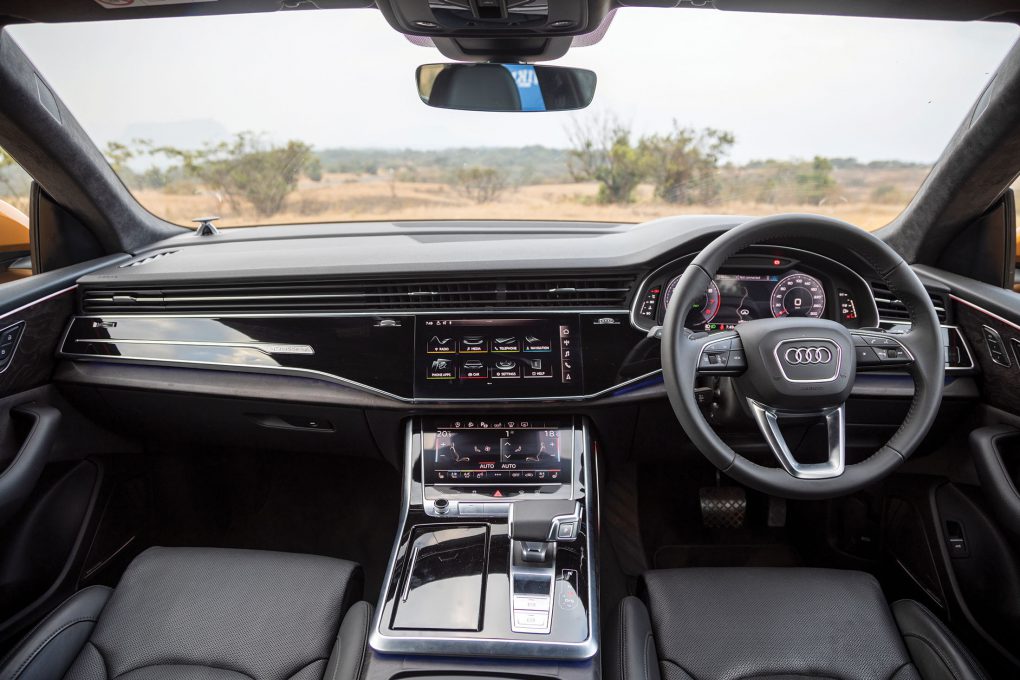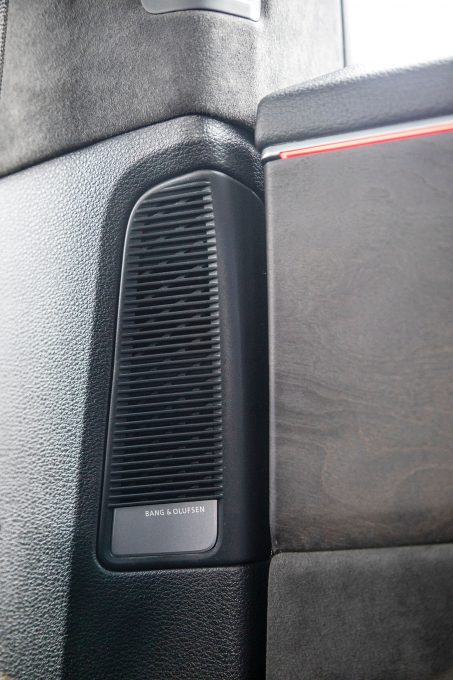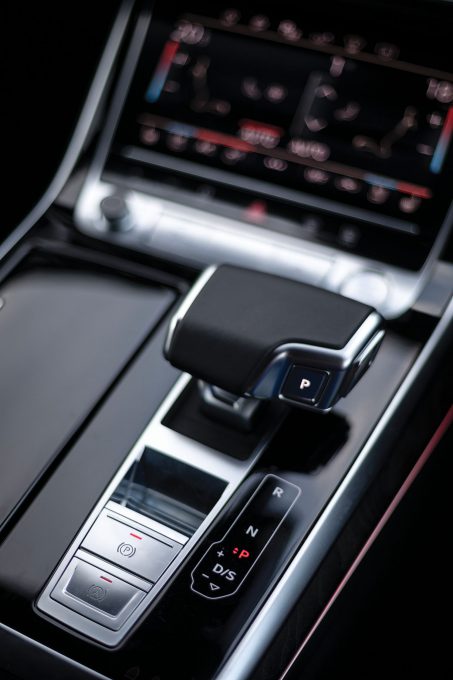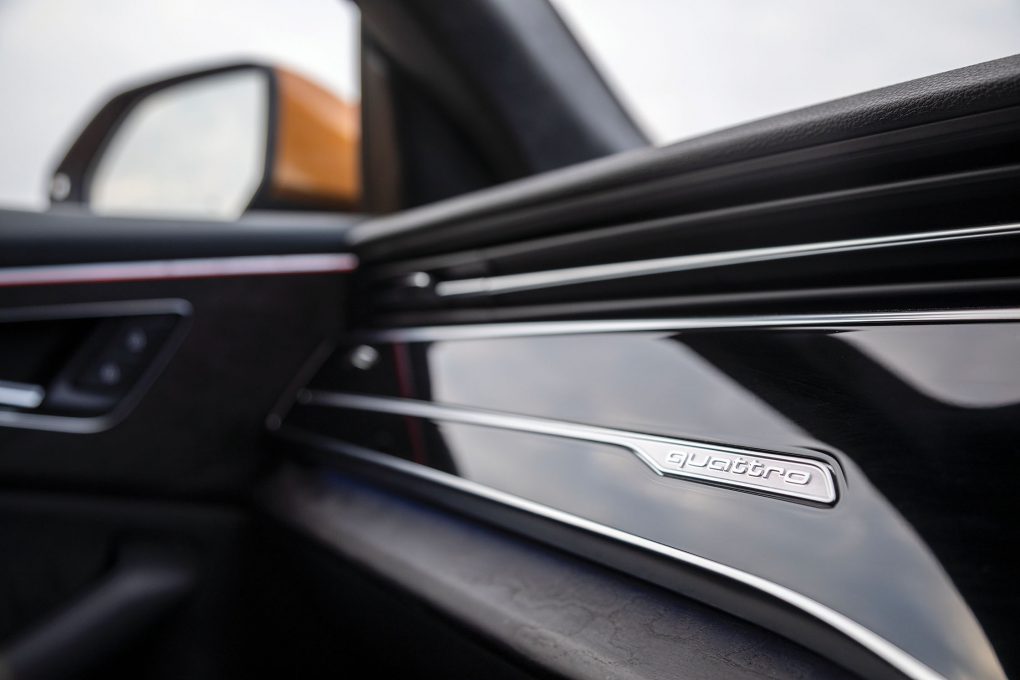 On the inside, the Q8 comes with three screens. First up is the new virtual cockpit gauge cluster, which is fairly customisable. If you choose, you can use that screen alone and have a pleasant driving experience without many distractions. But to really make use of all the tech inside the Q8, you'll have to direct your attention to the center screens. Yes, plural. The new two-screen MMI system almost completely eliminates buttons, but you do get haptic feedback on the screens to tell you when you've pressed a button. You still have to take your eyes off the road, though, so it's best to adjust the settings when you're at a standstill.
In addition, Audi also offers an optional heads-up-display, so you can forget all the other screens and keep your eyes on the road. You also have your choice of 11 upholstery colors and 19 inlay trims to customise your Q8 just how you like it. You also have the option to add ventilated seats up front, with massagers. The front seats are extremely comfortable and it's easy to find the perfect seating position. The Q8 is a five-seater, but it's a lot more comfortable with only four people in the car.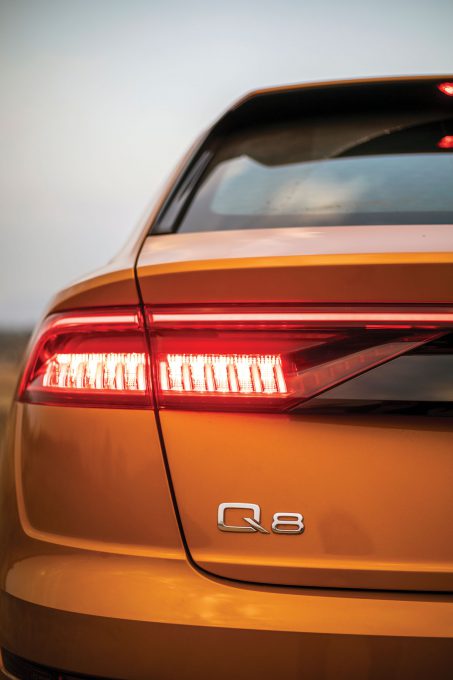 With Audi phasing out diesel engines, the Q8 55 TFSI is available with a 3.0-litre turbocharged V6 under the hood paired to a 48V mild-hybrid system. It makes a very respectable 340 bhp and 50.5 kgm of torque. Power goes to all four wheels through a ZF-sourced 8-speed automatic transmission. Power delivery is very linear, and thanks to quattro the Q8 lacks any drama under hard acceleration. At part-throttle, though, the car was a little slow in responding to inputs; there was usually a split-second lag before the vehicle responded. I hope that's something that will go away with a software update. Audi claims a 0-100 kph time of just under 6 seconds, which is impressive for something that weighs over two tonnes. You'll have to wait for the SQ8 or RS Q8 for more exciting performance, though.
The Q8 comes with adaptive suspension with variable ride height. Putting the drive-select system in Dynamic mode drops the car a few centimetres and you're all ready to carve corners with it. For a car that weighs over two tonnes, the Q8 is pretty light on its feet. Sticky low-profile 21-inch rubber and a low center of gravity certainly help in that regard. You can also spec the optional four-wheel steering to make the Q8 more nimble at lower speeds and stable at higher speeds.
The same attributes that give the Q8 its handling chops ruin its ability to soak up road imperfections, though. The tyres don't have enough by way of sidewalls to absorb any bumps and the suspension is a little on the stiffer side regardless of the drive mode you're in. When you switch the drive-select system to Off-Road or All-Road modes, the ride height increases by a few centimetres, which is perfect for when you come up to a speed breaker. The off-road modes are a bit ambitious — I don't expect anyone to take this Rs 1.33 crore SUV off-roading.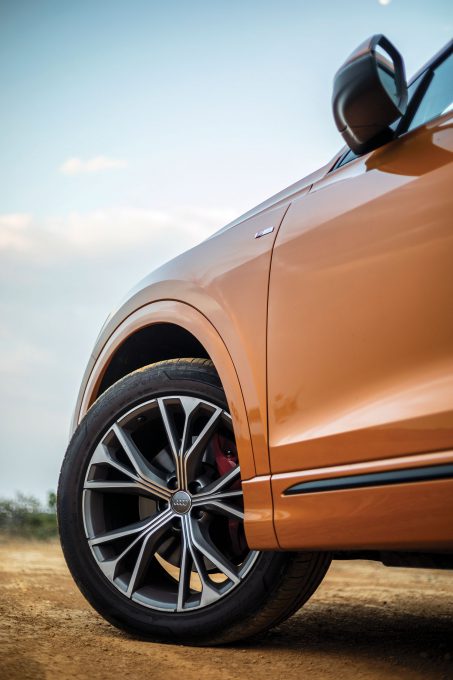 Overall, I was very confused by the Q8 until I figured out whom it was aimed at. Does it have enough features and tech to justify the price tag? Yes. Are there cheaper alternatives? Also yes, some even within Audi's product lineup. But for those who want to make a statement or for those who enjoy the exclusivity that comes with owning a CBU flagship product, the Audi Q8 is definitely worth it.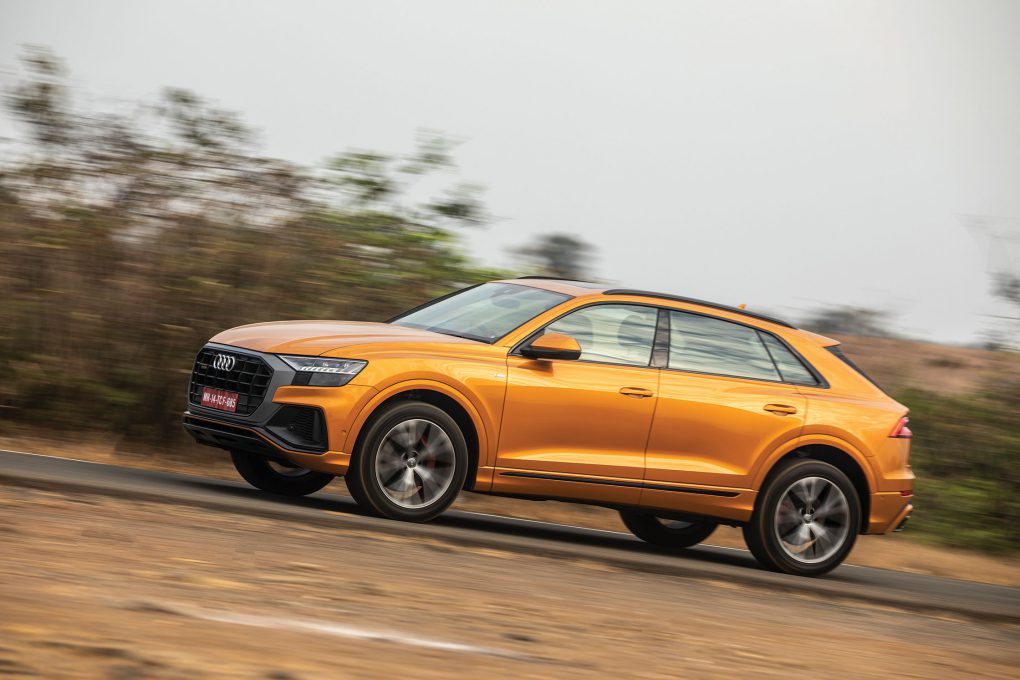 POWERTRAIN
Displacement: 2995cc, V6, turbo-petrol
Max power: 340 bhp@5000-6400 rpm
Max torque: 50.3 kgm@1370-4500 rpm
Transmission: 8AT
TYRES
F/R: 285/45 R21
DIMENSIONS
L/W/H (mm): 4986/1995/1705
Wheelbase: 2995 mm
Ground clearance: 254 mm
Kerb weight: 2115 kg
Fuel tank capacity: 85 litres

PRICE: Rs 1.33 crore (ex-showroom, Mumbai)