I was walking through Bandra in Mumbai the other day when I had the pleasure of meeting a massive Saint Bernard. His size notwithstanding, I gathered up my courage and this gentle giant of a canine allowed me to pet him. He did become a bit attached to me as I pestered the person who was walking him with questions. 'What's his name? Is this weather too warm for him? How much does he weigh?' The last question came up as I was trying to get into my car and drive away. Hulk (as I found out he was named) became fond enough of the scratches and pets that he refused to budge from the door.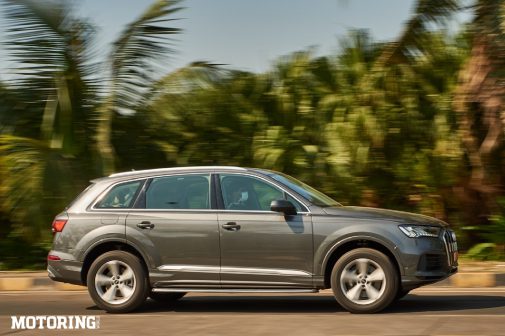 As I tried and failed to move this 120-kg bear of a dog — immortalised in my memory in those old Tom and Jerry cartoons where the Saint Bernard rescues Tom from the snow and force-feeds him brandy — I realised that he served as a rather apt analogy for Audi's latest Q7. Big, dependable and benign — though if you poke it, it'll be a fearsome thing. Sure, the Q7 does look more squared-out and geometrical now, especially with the sharper cut yet larger LED headlamps. That large grille with the vertical slats does remind me of a Saint Bernard's snout, I have to say.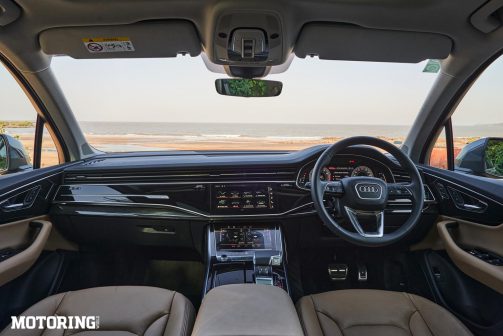 While there's no doubt it'll be recognised as a Q7, with its large, long and bulky silhouette, Audi has done a good job of keeping the design fresh. I would pick a different set of alloy wheels from Audi's accessories bin, as the 19-inch ones that come standard are too plain for my taste. The rear is also tastefully updated with slimmer tail-lights, a slightly re-contoured tailgate and two strips of chrome.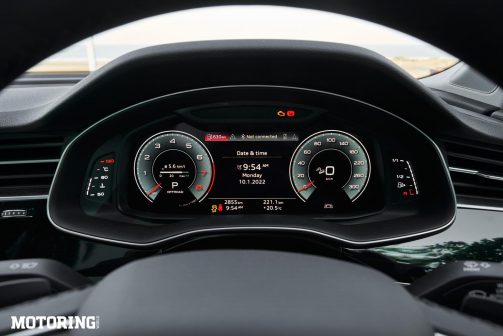 Like Hulk, whom I tried to step over at one point to try and get to my car's door, it's definitely a step up into the Q7 cabin. The plush seats and the quality of materials used on the inside will make you feel special, while the three screens — a 10.1-inch and an 8.6-inch touchscreen for the infotainment and climate control, respectively, along with the 'Virtual Cockpit' digital instrument cluster — will keep you engaged. The screens are always legible, though you do have to take your eyes off the road to use the touchscreens, which is bothersome at times.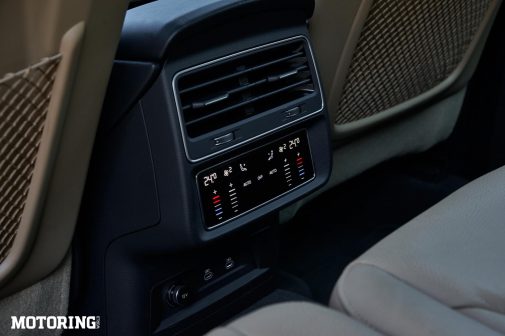 In the first and second row, there's no dearth of space, comfort or adjustability at all, and that enormous panoramic sunroof makes the cabin feel very airy. It is true that the rear-most seats aren't big enough for larger adults, and are best used for children, pets (though not one the size of Hulk), or folded down to make a cavernous 865 litres of cargo room. In case you need to help a friend move, or take a dog the mass of a Saint Bernard to the vet, the second row can also be folded down; 2050 litres of space is definitely enough for that.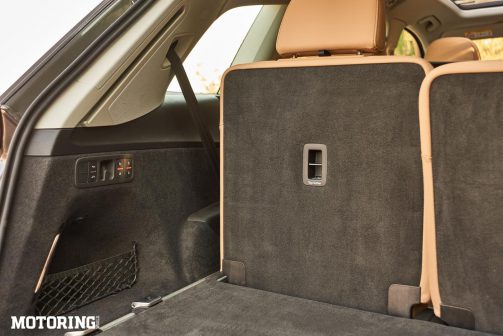 The Q7 moves forward with confidence and care. And, as I noticed when I finally managed to get into my car (with a lot of help from the dogwalker) and got ready to drive away, both have the ability to lunge forward in a way that is extremely surprising for all their seeming bulk. Audi claims a 0-100-kph time of 5.9 seconds, which is very quick for something that's so large. The Q7 really does pick up its not-inconsiderable skirts and hoofs it like it means it. There's a solid big-dog-like growl coming out of it, too.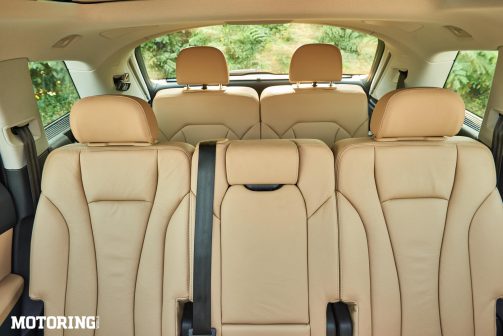 This is thanks to the new mild-hybrid 3.0-litre V6 turbo-petrol engine that Audi has also used in the A8 and the Q8. It may not have that tidal wave of torque that was the signature of the pre-facelift model's V6 diesel mill, but I really have no complaints to voice about this new 335-bhp motor. The 8-speed automatic gearbox matches the grunty engine quite well, and Audi's quattro system makes sure there's ample grip. Speaking of all-wheel drive, the Q7 comes with a dedicated Off-Road mode — along with six other driving modes — but use it only if you really need to. The standard Comfort mode tends to work best in nearly any situation you may find yourself in, which is why I would recommend it.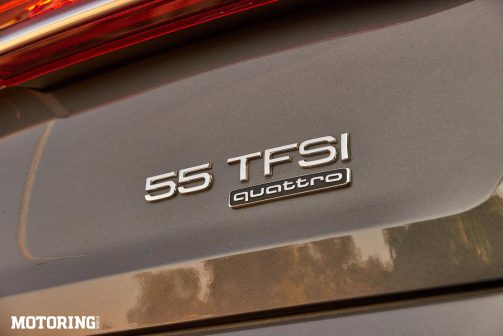 A hallmark of the Q7 has been its ride quality, and this continues unchanged. You wouldn't be able to tell just how much the superb adaptive air suspension rounds out bad terrain, which says a lot, especially on Mumbai's roads. The miles will almost literally melt away in the Q7 as the high-speed ride is marvellous, and refinement is outstanding as well. However, asking the Q7 to perform dynamically is a bit like asking a weightlifter to perform gymnastics. It's definitely not its core area of strength, but it'll try. As grip levels are always above par, you'll be able to carry more speed into a corner, but don't be surprised by the amount of roll.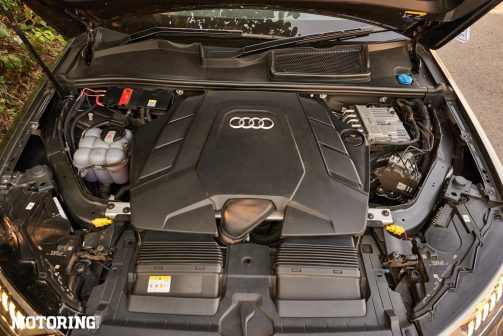 My encounter with Hulk the Saint Bernard brought to mind a few deeper questions about living with something so large, and this line of thinking extends to the Q7 as well. Neither will be happy in cramped quarters, and both need ample space to move about and frolic. In addition, neither is particularly affordable to maintain, but both seem to be absolutely worth it. This is particularly true of the higher-spec Technology variant that is priced at Rs 88.33 lakh, ex- showroom, India. You get a splendid Bang & Olufsen sound system, four- zone climate control, adjustable ambient lighting, powered front seats with memory function and electrically foldable third-row seats. There's also the excellent auto parking feature that helps tremendously in narrow confines.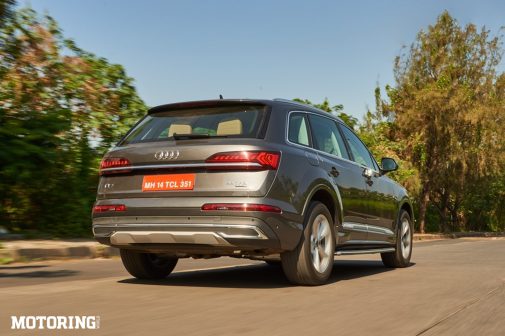 As you can probably tell, I'm a fan of big dogs, and the Q7 is definitely one, with all the highlights of owning one and a few of the downsides. If I had the space and the inclination for either, I would, eyes closed, go ahead and get one. Wouldn't you?
AUTODATA
Audi Q7 55 TFSI Technology
POWERTRAIN
Displacement:
Max Power:
Max Torque:
Transmission:
2995cc, V6, turbo-petrol
335 bhp@5200-6400 rpm
50.99 kgm@1370-4500 rpm
8AT
DIMENSIONS
L/W/H(mm):
Wheelbase:
Ground Clearance:
Kerb Weight:
Fuel Capacity:
5064/1970/1703
2999 mm
240 mm (max)
NA
85 litres
PRICE
Rs 8.30 lakh (ex-showroom, India)